April 15, 2016
04/15/16

By Subscription Box Mom

0 Comments
0
MyBookBox March 2016 Review + Coupon
Disclosure: This post contains affiliate links.  This box was received free for review.
MyBookBox is a subscription that sends two books from categories you select, and exclusive items like bookplates or a letter from the author (when available).  You will also get a free gift, all for $39.95/month.  When you sign up, you choose two genres between these selections: women's fiction, mystery, non-fiction, young adult, children 8-12, and children 3-7.
The Details
Cost $39.95/month, $36.95/month for a 3 month plan, and $34.95/month for a 6 month plan.
Coupon: Use this link with the code LAUGH to save 15%.
What's in the box? MyBookBox sends two books from categories you select, and exclusive items like bookplates or a letter from the author (when available).  You will also get a free gift, all for $39.95/month
Shipping: Free to the USA, Ships worldwide, prices vary.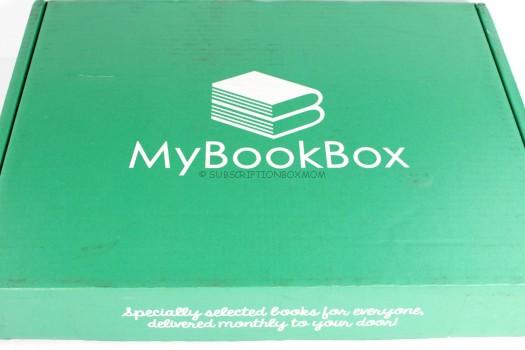 Everything came in a giant green box.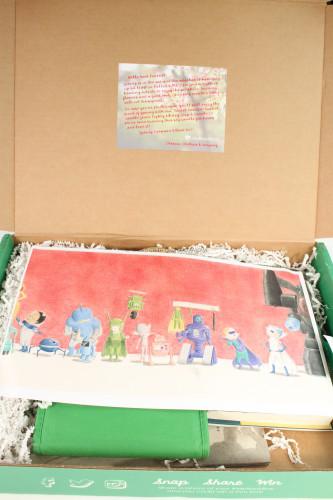 First Look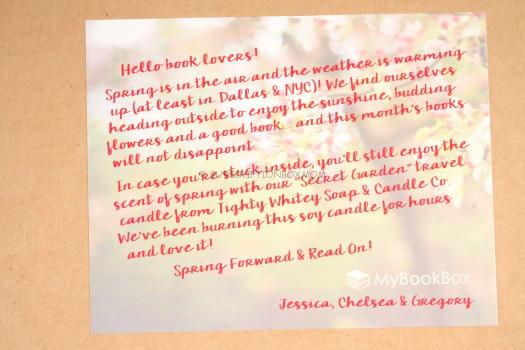 There was a little welcome note from the founds, who are also siblings!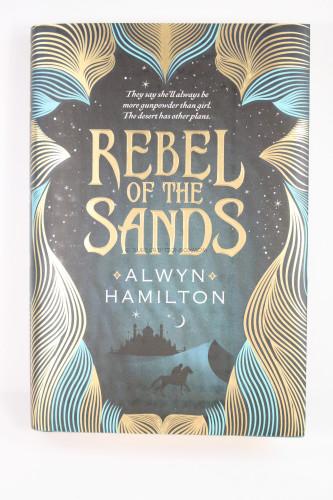 Rebel of the Sands Alwyn Hamilton $11.15  This book would fall under the woman's non-fiction and is about a woman living life on her terms, but the book is filled with war, love and demigods.
From Amazon "Mortals rule the desert nation of Miraji, but mythical beasts still roam the wild and remote areas, and rumor has it that somewhere, djinn still perform their magic.  For humans, it's an unforgiving place, especially if you're poor, orphaned, or female.
Amani Al'Hiza is all three.  She's a gifted gunslinger with perfect aim, but she can't shoot her way out of Dustwalk, the back-country town where she's destined to wind up wed or dead.
Then she meets Jin, a rakish foreigner, in a shooting contest, and sees him as the perfect escape route. But though she's spent years dreaming of leaving Dustwalk, she never imagined she'd gallop away on mythical horse—or that it would take a foreign fugitive to show her the heart of the desert she thought she knew.
Rebel of the Sands reveals what happens when a dream deferred explodes—in the fires of rebellion, of romantic passion, and the all-consuming inferno of a girl finally, at long last, embracing her power."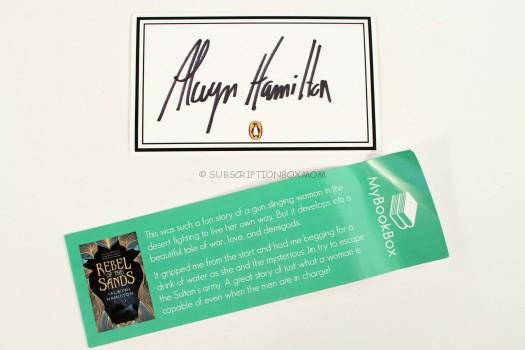 The book came with a bookmark about the book and an autograph from the author.  Once of the features of this box is the exclusive extra included with each book.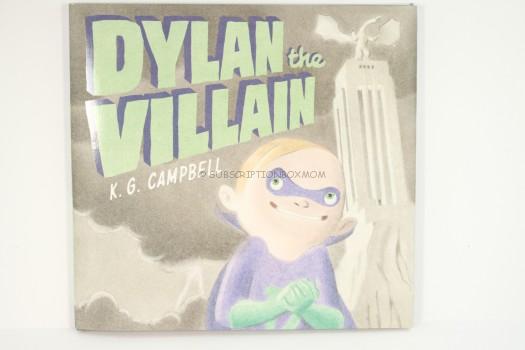 Dylan the Villain K. G. Campbell $12.35 This book is about a little boy and his competition with "Addison Van Malice on who is the best villain.
From Amazon "Dylan's parents, Mr. and Mrs. Snivels, have always told him that he is the very best and cleverest super-villain in the whole wide world. And Dylan's confident that it's true–until he starts school and meets Addison Van Malice. Sure, Dylan's costume is scary. But Addison Van Malice's is bone-chilling. And yes, Dylan's laugh is crazy. But Addison Van Malice's is bananas. And Dylan's inventions are certainly super-villainous. But Addison Van Malice's are demonic! When their teacher, Miss Slither, announces a Diabolical Robot Building Contest, Dylan sees his opportunity to prove that he really is the most evil villain of all. But Addison's not giving in without a fight. And so begins a competition of skill and wits that doesn't go the way anyone expected…"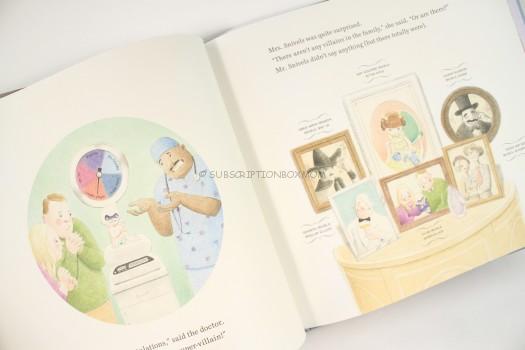 This is a look inside the book.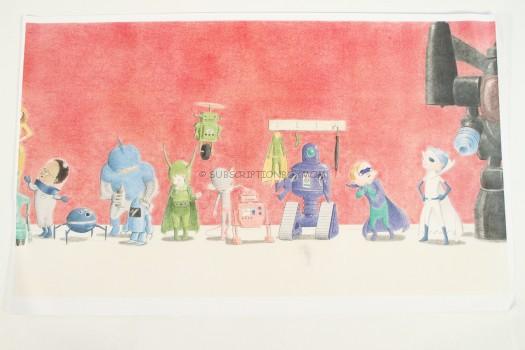 There was a print from the author of the various villains in the book.  This will make a nice print to put in our toy area.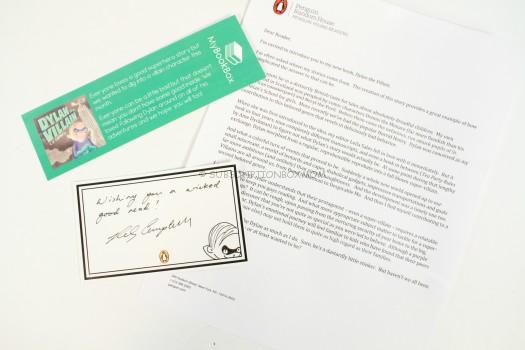 In addition the bookmark and autograph, there was a note from the author about how she wrote the book.  The autograph says "Wishing you a wicked good read!".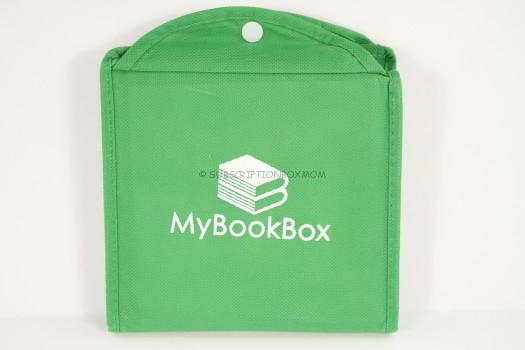 There was also a tote bag that folds flat and even snaps shut.  Most of my tote bags are folded or stuffed in one large tote bag.  I love that this folds up so small.  This is a free gift to subscribers who get a 3 or 6 month subscription.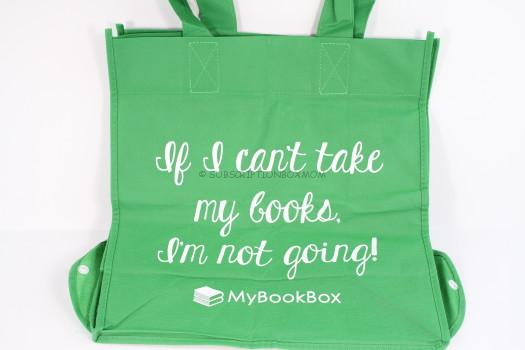 The side of the book has a quote "If I can't take my books, I'm not going!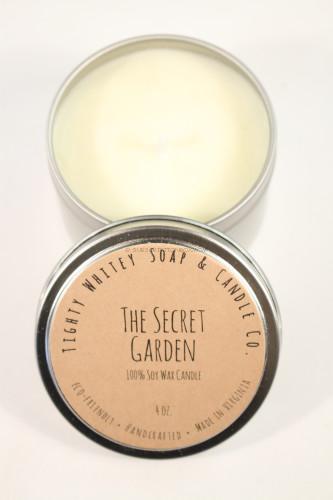 Tighty Whitey Soap & Candle Co: The Secret Garden $7.00  This candle smells just like hyacinths.  It's one of my favorite floral scents.  I would love to have this in a larger jar, but I can't find any on their website.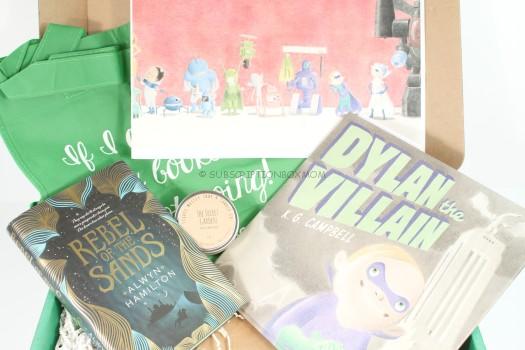 Final Thought: The total value of this box was $30.50.  The value was about $10.00 cheaper than the cost of the box, but I didn't factor in the autographs/exclusive content.  I do wish the value would have been a bit closer to the cost of the box.  If you love reading, you can check out MyBookBox with this link.  Use the code LAUGH to save 15%
Do you like FREE SUBSCRIPTION BOXES?  Click HERE to see my free subscription box list.
You can see my FULL coupon list HERE.
Do you love Giveaways?  Click HERE to enter all my Giveaways.