March 1, 2016
03/01/16

By Subscription Box Mom

0 Comments
0
Okashi Connection Sumo Box February 2016 Review + Coupon
Disclosure: This box was received for review purposes.
Okashi Connection is a Japanese snack box that ships worldwide starting at $14.00/month.   Each box is packed with about a pound of candy.
 Okashi Connection changed their boxes and now there are three boxes to choose from: The Ninja Box, The Samuri Box, and The Sumo Box.  The Ninja Box is a bit smaller than the box I normally review.  The Samurai Box is the same size as the box that I have reviewed for several months and the The Sumo Box is much larger.  I was sent the Sumo Box for review, which is the largest box.
The Details:
Cost & Plans:
The Ninja Box: $14.00/month 5-7 snacks in the box.
The Samuri Box: $22.00/month 9-13 snacks in the box.
The Sumo Box: $33.00/month 14-18 snacks in the box.
Shipping:  Shipping is FREE and they ship WORLDWIDE.  They don't ship to a few locations, click HERE to see a complete list.s.
When am I charged?   Your card will be charged on the 30th (or last day) of the month.
When does my box ship? Boxes will be shipped within the next week after being charged, and they should arrive at your door within 1-3 weeks after that. 
Website: http://okashiconnection.com/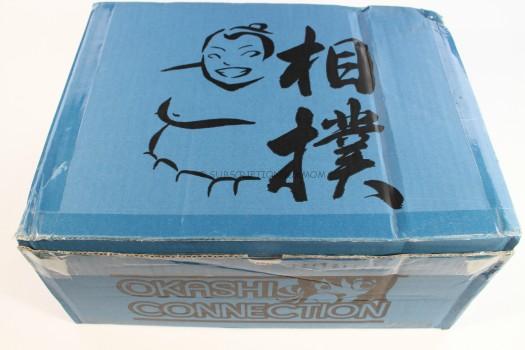 The Sumo box ships in a big blue box.
First Look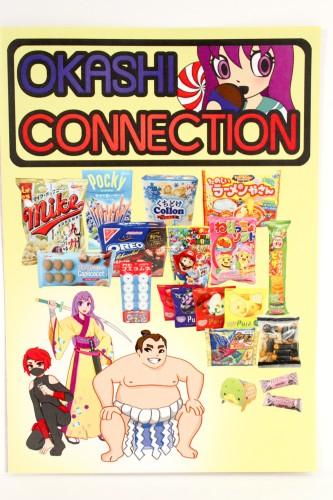 Every box comes with a colorful brochure about all the snacks in the box.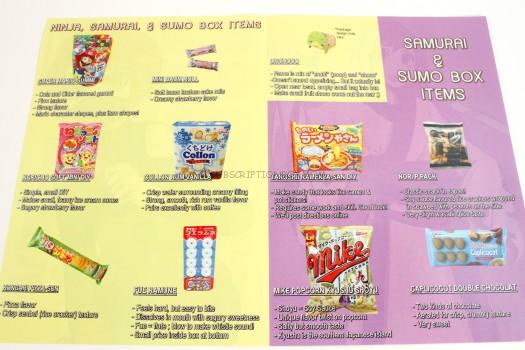 The information booklet has pictures of everything in the box, along with icons to let you know what box each snack is in.
Pure Mini Fruit Gummi These are amazing and half gone already.  These gummies are sweet with a sour (sugar-like) coating.  These came in apple. lemon, grape and strawberry.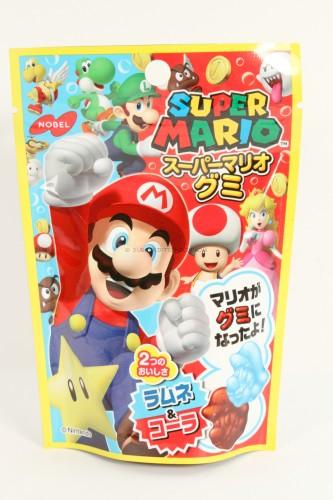 Super Mario Gummi These gummies are in fun shapes and come in cola and cider flavors.  My 6 year old will love these.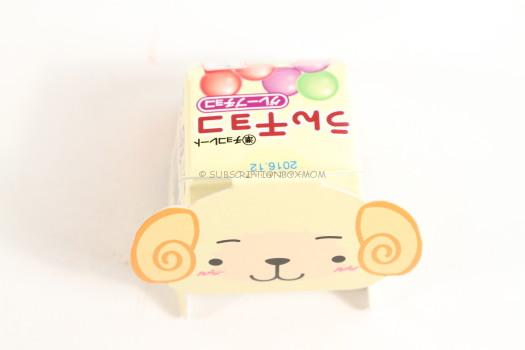 Unchoco "unchi" means poop, so this little guy "poops" little fruit chews.  Again, a great candy for my boys.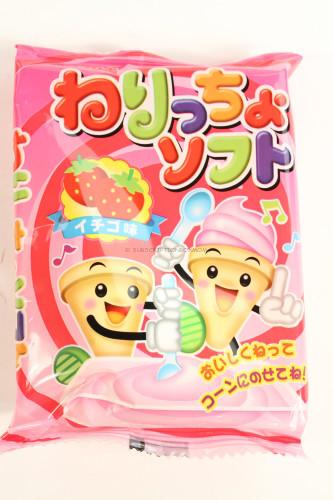 Nericho Soft Mini DIY We have had these before an my 3 year old loved it.  You can make little strawberry ice cream cones with the packets and water.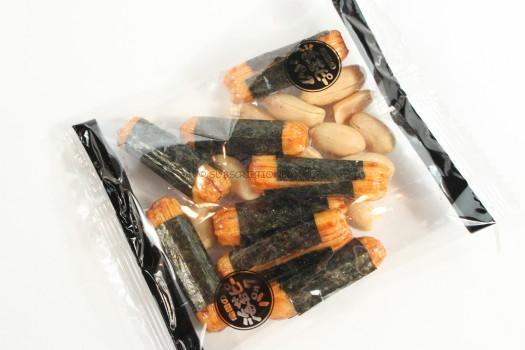 Nori P Pack The crackers are flavored with soy sauce and each one is wrapped in seaweed.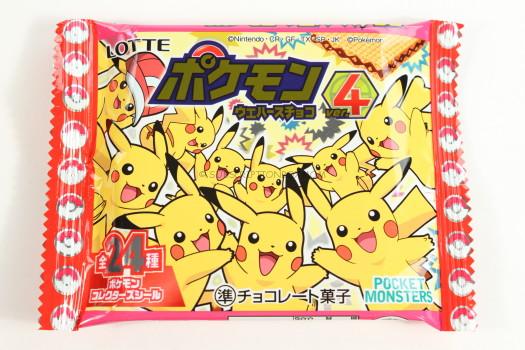 Pokemon Wafers Choco This is a bit like a smore but without the marshmallow.  There are two waffers filled with chocolate and there is a sticker too.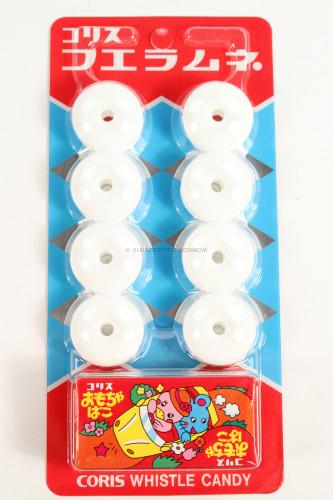 Fue Ramune: These little candy taste good and double as whistles.  My kids love these.
This wasn't on the information guide, so I don't know the name of it.  This tastes like a lemon Hi-Chew with crunchy candy inside.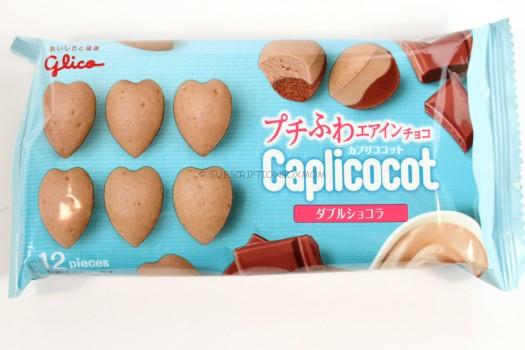 Caplicocot Double Chocolat These hearts have two different kinds of chocolate and really were perfect for my chocolate craving.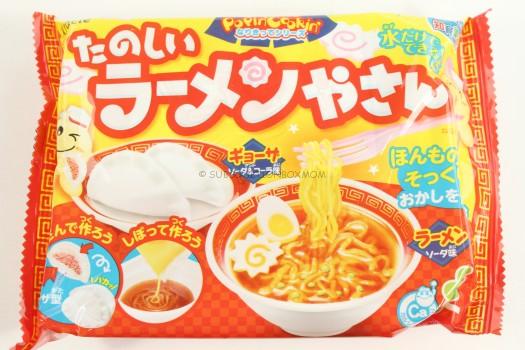 Tanoshii Ramenya -San DIY Two DIY kits in one box!  This kit makes candy that looks like ramen and pot stickers.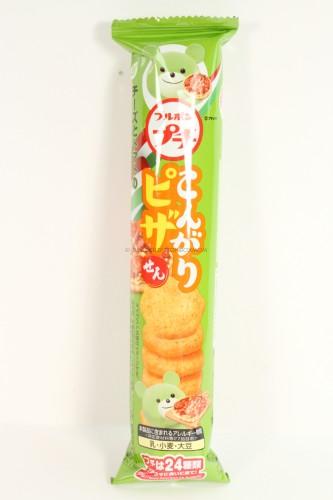 Kongari Pizza -Sen These senbei crackers are pizza flavored.  We have had these before, but they were cookies instead of salty crackers.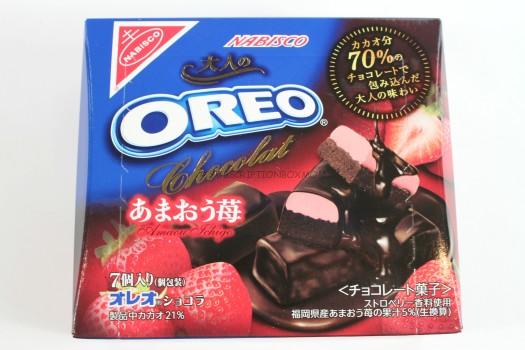 Oreo Chocolat Amaou Ichigo These bites are chocolate and strawberry covered in dark chocolate.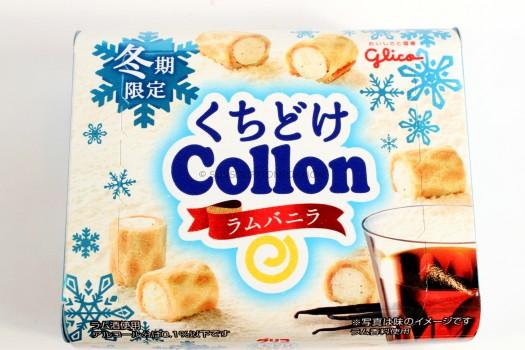 Collon Rum Vanilla This are crispy cookies with a rum vanilla filling.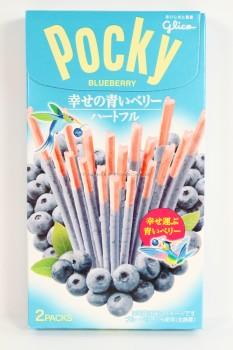 Blueberry Pocky: This is one flavor we haven't had.  Pocky is a cookie stick with icing, in this case, blueberry.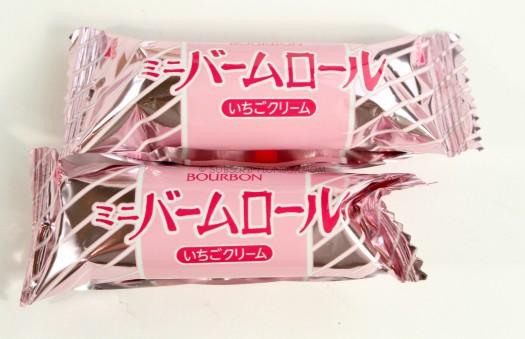 Mini Baum Roll This is a rolled up cake with a strawberry icing on the outside.  The cake layers were very thin and yummy.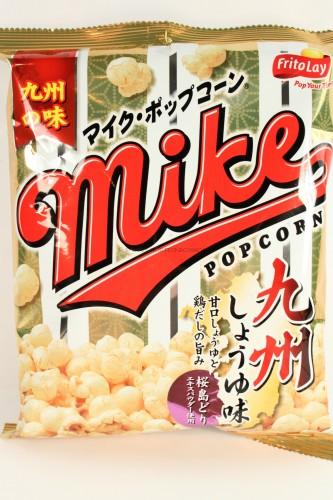 Mike Popcorn Yushu Shoyu This popcorn is flavored with soy sauce, and it really good.  My popcorn-loving family enjoyed it.
Final Thought: This was a fantastic box!  Everything was so good, I will need to hide half the box so I don't eat it in two days.  I loved the lemon Hi-Chew candy the most and I wish I knew what it was.  If you want to Okashi Connection,  click HERE to subscribe and use the code Boxmom to get $1.00 off your box.
Do you like FREE SUBSCRIPTION BOXES?  Click HERE to see my free subscription box list.
You can see my FULL coupon list HERE.
Do you love Giveaways?  Click HERE to enter all my Giveaways