February 4, 2016
02/04/16

By Subscription Box Mom

0 Comments
0
ZBOX January 2016 Geek/Gamer Box Review – Blockbuster
Disclosure: This post contains affiliate links.  I received this box for review.
ZBOX is a geek and gamer subscription that is $29.59/month and ships from the UK.  Each month, boxes are filled with £35 worth of exclusive, licensed merchandise, all geared around a theme.  When you sign up, you also select your shirt size.  They have men and women's sizes and size range from S-XL for women and S-XXL for men.  The theme for January is Blockbuster.
The Details:
Cost: $29.59/month
What's in the box? Boxes are filled with £35 worth of exclusive, licensed merchandise, all geared around a theme.
Shipping: Prices may vary, but it was only $1.44 for me.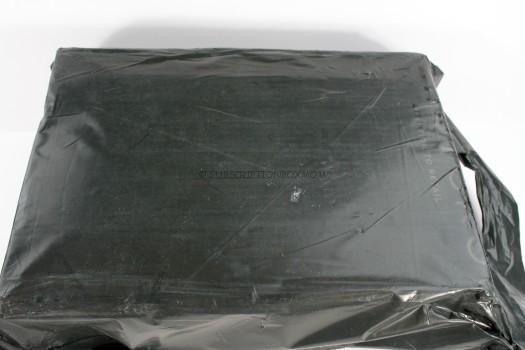 ZBOX shipped in a black polymailer bag.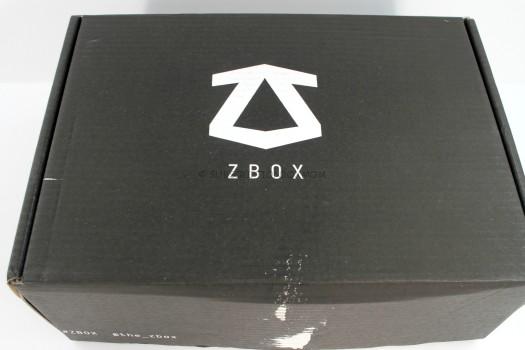 The box is black, with the ZBOX logo on the top.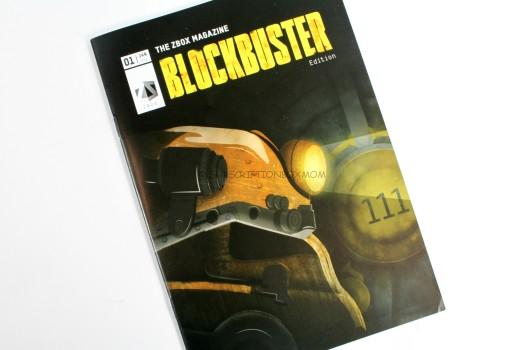 ZBOX comes with a geek and gamer magazine, similar to other geek/gamer subscriptions.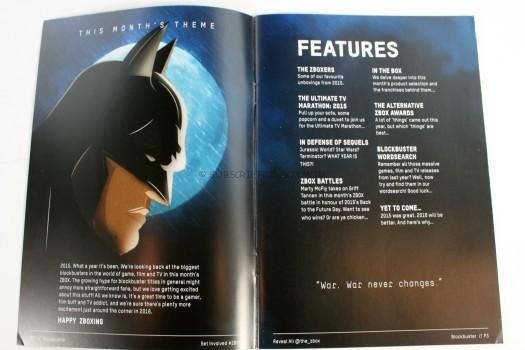 There are several articles around the items int he box.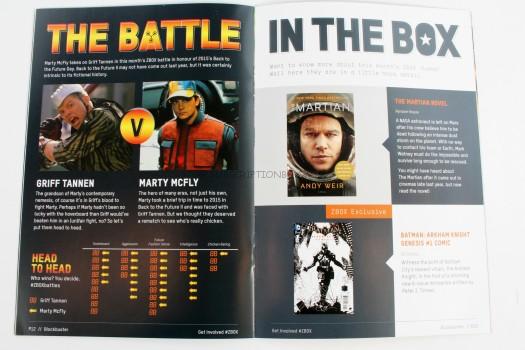 They also have a two page spread about the items in the box.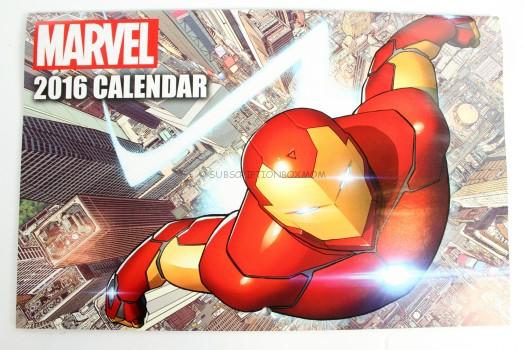 Marvel 2016 Calendar: I think this came with a comic, as I couldn't find a retail price for this. This is a 12 month calendar and features all the most popular Marvel figures.
Since we have received so many calendars this year, this one will probably go to our 6 year old.  On another note, did you hear the original Hulk tv show is coming to MeTV?  I used to watch that show as a child!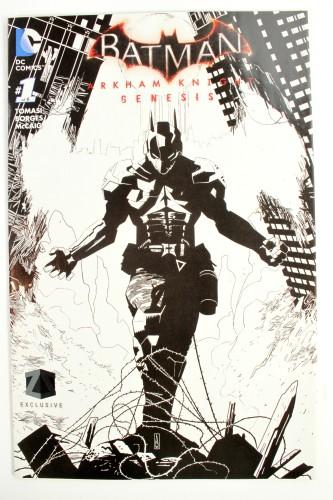 Batman Arkham Knight Genesis #! $2.99  I am actually watching the Michael Keaton Batman movie, as I am typing this review.  This is issue 1 of a 6 part series and has an exclusive cover from ZBOX.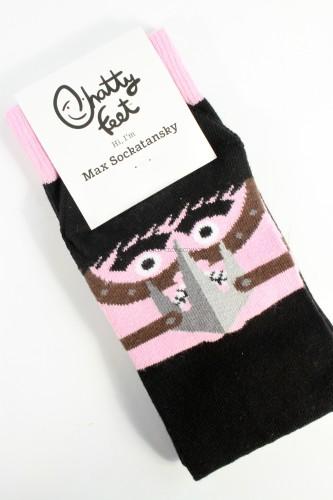 Chatty Feet Mad Max $10.96  I didn't see these on the Chatty Feet site, so I am not sure if these are exclusive or not.  I thought my husband would like these, but he thinks they are a bit girly.  Looks like they are mine!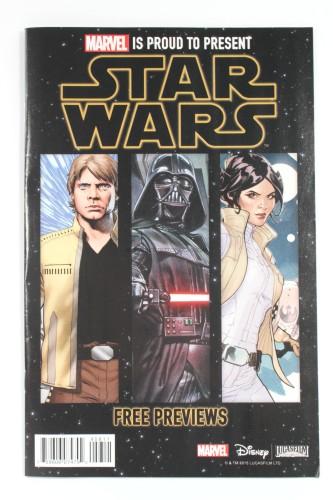 Star Wars Free Previews Comic: This 56 page comic was a free comic released a few days before The Force Awakens Movie.  The comic has previews for the following graphic novels: Darth Vader, Princess Leia, Lando. Star Wars: The Force Awakens Shattered Empire, Star Wars, and Star Wars: Kanan.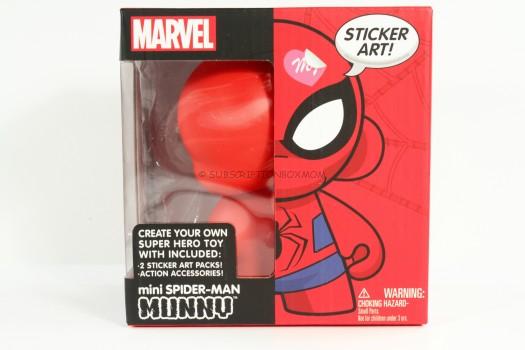 Kidrobot Marvel Munny: Spiderman Action Figure $26.25 You can take this plain red vinyl figure and add Spiderman stickers!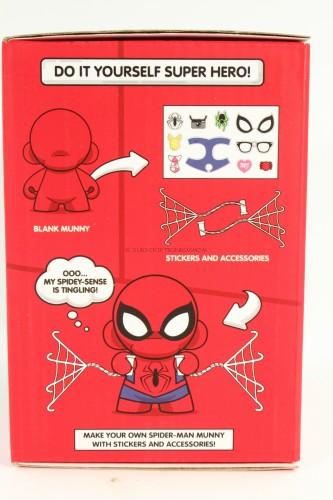 Normally, I would take this out of the box and add the stickers, but I am saving this for my 6 year old's birthday.  Here is a side view of the stickers in the box.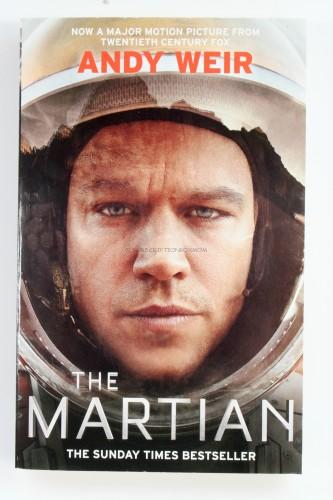 The Martian: A Novel Andy Weir $8.99  I loved the movie, so i am happy to read the book.  I know many people prefer digital books, but I am an old fashioned girl and prefer an actual book.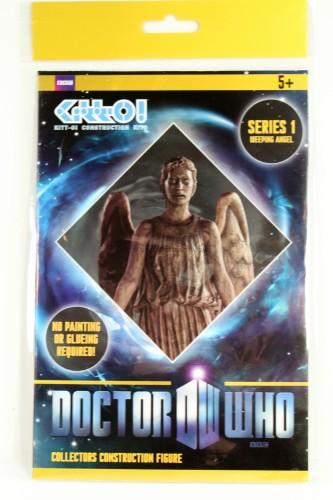 Doctor Who Collectors Contruction Figure Weeping Angel $3.58 In full disclosure, I really know nothing about Doctor Who.  This is the weeping angel figure, that can be assembled without glue.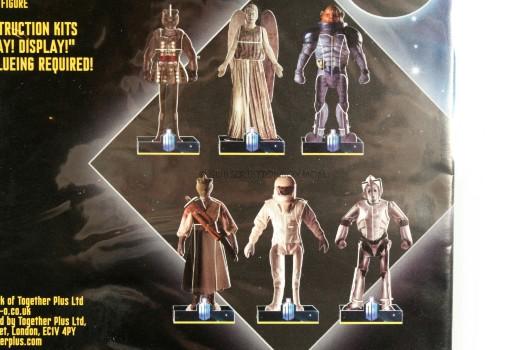 Here is a look at the weeping angel and other available figures.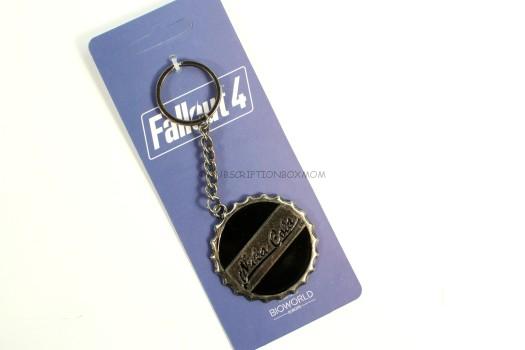 Fallout 4 Keychain: Nuka-Cola anyone?  This is a keychain from the new game.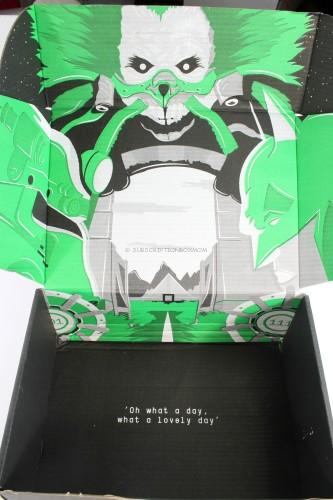 The box was decked out with MAD MAX.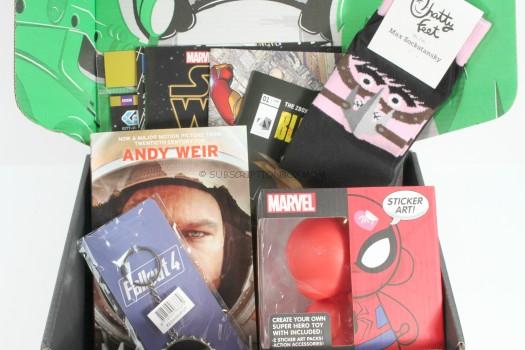 Final Thought: This box had a total value of $52.77.  While this box included some free promotional items, I thought it was a nice box.  The Munny figure and the book were my favorite items in the box.  If you want to try ZBOX, you can use this link! The February 2016 box is themed "Killer".