February 3, 2016
02/03/16

By Subscription Box Mom

0 Comments
0
GlobeIn Artisan Subscription Box February 2016 Spoilers #2 & #3 + Coupon
Disclosure: This post contains affiliate links.
GlobeIn has released the second and third spoiler for the February 2016 boxes. Boxes are $35.00 month to month and filled with handmade items from all over the world.  I love the quality of the items in my GlobeIn boxes.  You also find out about where each items comes from and who made it.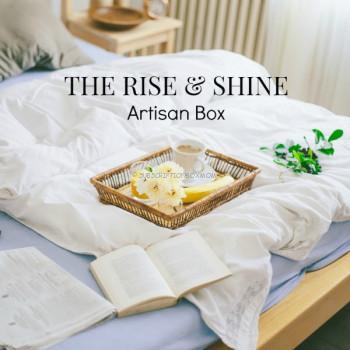 The theme for the February 2016 box is "The Rise and Shine Box".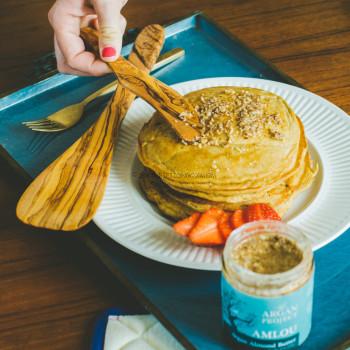 1) Olive Wood Spatula by Le Souk Olivique from Tunisia (Retail $10).
Le Souk Olivique, a Tunisian wood-working studio is responsible for creating both your spatula and wood spreader (see below), and for generally being a saving grace to young Tunisian artisans affected by a failing economy. The 2007 world financial crisis lead to the closure of many Tunisian textile factories that exported to the European market. Mouna Maamouri, age 36, worked in a textile factory that shut down, compromising her and her husband's ability to provide for their four children.  
Enter Le Souk. The company hired Mouna in 2014 to help with the process of oiling wooden kitchen implements, such as your spatula. After the piece has been cut and sanded, Mouna dunks it into a tub of Le Souk's special finishing oil made of mineral oil, paraffin wax, and beeswax. Ahh how smooth it feels, family life dunked in the warm hug of financial stability.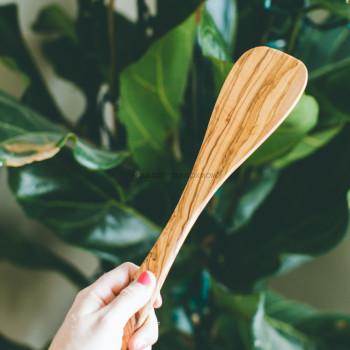 2) Olive Wood Spreader by Le Souk Olivique from Tunisia (Retail $7).
Your olive wood spreader is hand carved by Tarik Tlili, who joined Le Souk in 2013, after he lost his job at a furniture factory in Nabeul in 2013 when the factory shut down (sadly, not a unique story in post-revolution Tunisia).
Particularly deft at using the machinery to create curves and round pieces, Tarek's steady hand is responsible for your new knife's delicate slope. Meanwhile, his alliance with Le Souk has carved a quiet prosperity into his and his family's future.
Missed the first spoiler?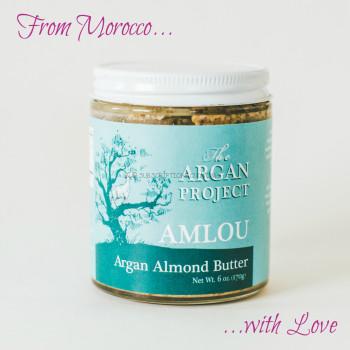 Every box will contain Amlou Argan Almond Butter from The Argan Project $15.00
Imagine a potent oil, packed with rich stores of vitamin E and essential fatty acids, delivering substantial health and beauty benefits, especially to the skin. The oil pools inside tiny kernels deep inside the fruit of a tree whose deep roots stretch into the soil of southwestern Morocco.  
Meet the argan tree and its oil, argan oil. Meet Arganams, a women's cooperative in the small town of Amskroude dedicated since 2012 to a twofold purpose: organizing within a shared production facility to improve their economic prospects and sharing the secrets of argan oil with the world.  
Meet Fatima, the eldest woman working with the co-op. Illiterate and innumerate, Fatima does not know her exact age, but she knows intimately the 20-hour process of sustainably harvesting the argan fruits, then roasting and pressing their kernels for the rich, nutty oil. Having grown up with brothers and working as a shepherd, Fatima is grateful to have the opportunity to spend her day in the company of other women.  Suggested use: Meet your very own jar of argan almond oil. Say hello to it on a piece of hearty toast topped with a fruit of your choice.
Coupon: Save 25% on your first box of a three month subscription, just use the coupon SUBMOM.
Do you like FREE SUBSCRIPTION BOXES?  Click HERE to see my free subscription box list.
You can see my FULL coupon list HERE.
Do you love Giveaways?  Click HERE to enter all my Giveaways