January 20, 2016
01/20/16

By Subscription Box Mom

0 Comments
0
SnackSack January 2016 Review + Coupons
Disclosure: This post contains affiliate links.  I received this box free for review.
SnackSack is a healthy subscription box that includes snacks that are organic or all-natural
non-GMO, vegan, fair-trade, or gluten-free.  SnackSack is $24.95/month for a sack full of healthy snacks.  You can even buy multiple sacks per month, perfect for an office environment.

The Details:
Cost: $24.95/month, You can also choose a 3 or 6 month subscription
What's in the box? SnackSack sends a sack full of delicious health snacks each month.
 Shipping; Free
Website: http://www.snacksack.com/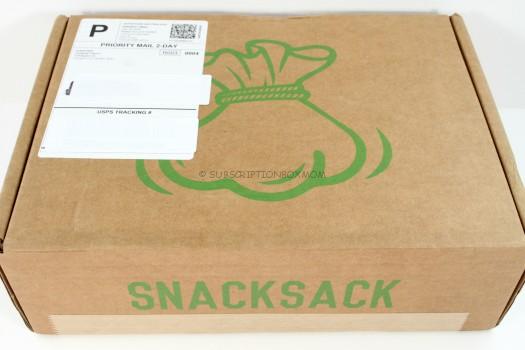 SnackSack comes in a big brown box.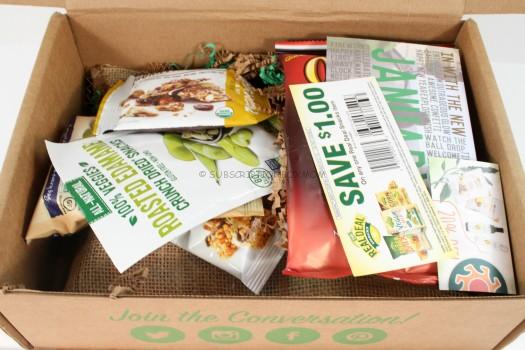 First Look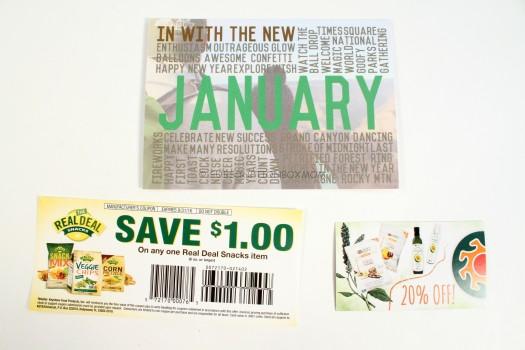 The front of the information card always has inspirational words and things to do.  There was also two coupons for companies in the box.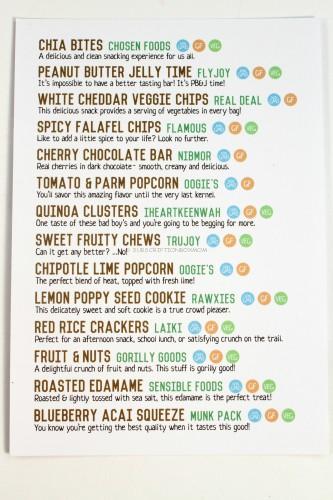 The back of the information card had a list of everything in the box.  They also note if the item is gluten-free, non-gmo, and vegan.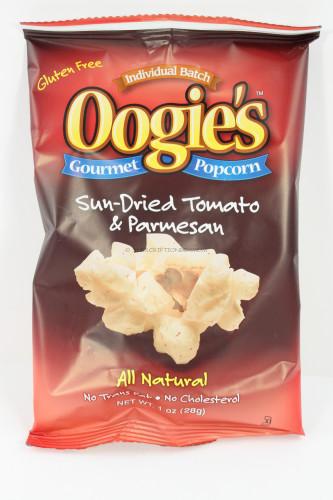 Oofie's Tomato & Parm Popcorn  (Non GMO, GF)  My family loves this brand. I have had the movie theater flavor before, and ended up buying a case of it.  This sun-dried tomato and Parmesan tastes a bit like pizza.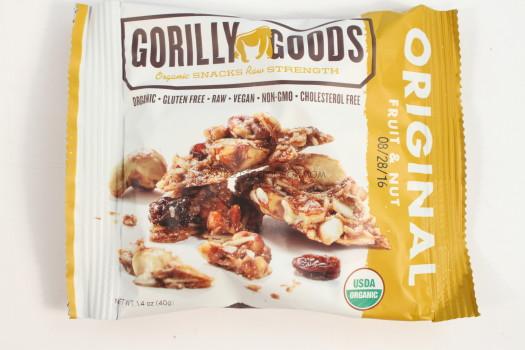 Gorilly Goods Fruits & Nuts (Non GMO, GF, VEG) These are little clusters of fruits and nuts that are held together with a sweet glaze.  These are crunchy, sweet and have a taste of cinnamon.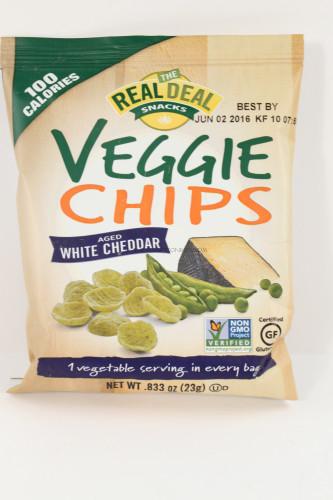 Real Deal White Cheddar Veggie Chips (Non GMO, GF) These contain a serving of vegetables in every bag and the chips are small, light and crunchy.  They have a slight white cheddar taste that mixes with the veggies flavor.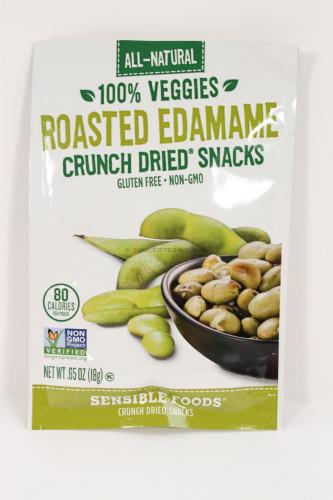 Sensible Foods Roasted Edamame (Non GMO, GF, VEG)  I am not a big fan of edamame, though these are good.  They are roasted with sea salt and would go nicely on a salad.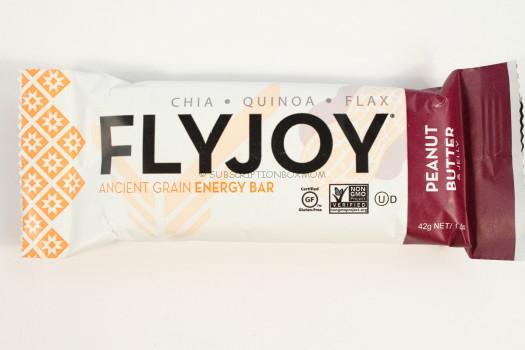 Flyjoy Peanut Butter Jelly Time (Non GMO, GF, VEG) This energy bar is a mix of quinoa, chia and flax, but there is peanut butter and jelly flavors added.  This was really good and not as healthy tasting as a thought.  By the way, did anyone else get that "Peanut Butter Jelly Time" song in their head, when you saw the name?.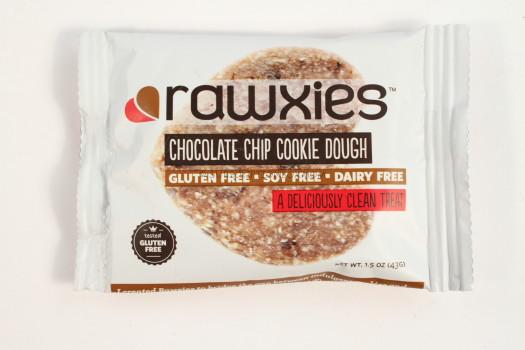 Rawxies Chocolate Chip Cookie Dough (Non GMO, GF, VEG) This is made with fair trade chocolate and is made to taste like chocolate chip cookie dough.  It is shaped like a heart and was good, but I thought it tasted similar to the peanut butter jelly bar.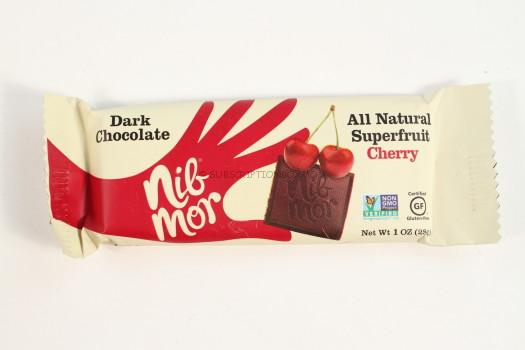 Nibmor Cherry Chocolate Bar (Non GMO, GF)  My husband really loved this bar.  It's dark chocolate and dried cherries inside!  This was a fantastic choice for the box.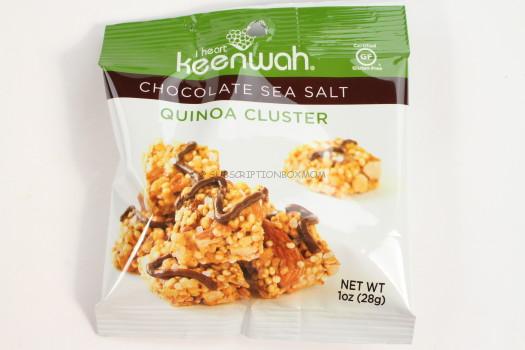 I Heart Keenwah Chocolate Sea Salt Quinoa Cluster (Non GMO, GF, VEG) Quinoa clusters by themselves are not that tasty, but the drizzle of chocolate made this sweet and nutty.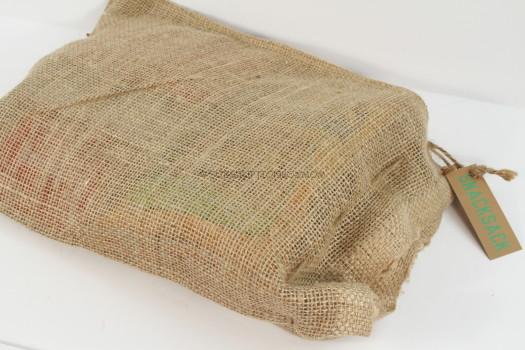 After all these snacks, there was still the actual snack sack to open!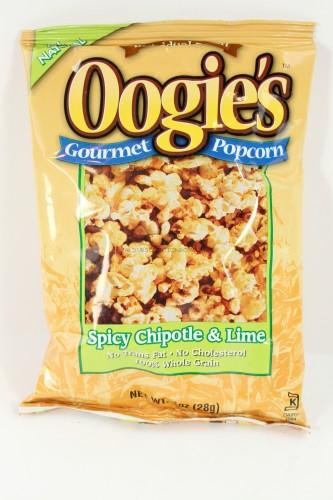 Oogie's Chipotle Lime Popcorn (Non GMO, GF) I was really excited that the bag had another bag of Oogie's popcorn.  This had a nice chipotle (bbq) flavor with a slight kick.  The lime just added a little twist to the flavor.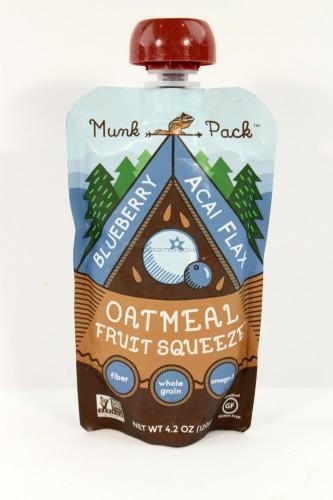 Munk Pack Blueberry Acai Squeeze  (Non GMO, GF, VEG) We have had this before and my 3 year old liked it.  It is a pureed combination of blueberry, flax and Acai.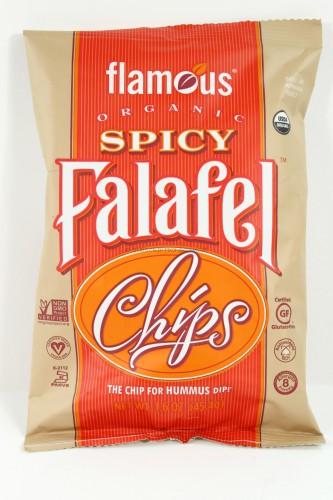 Flamous Spicy Falafel Chips  (Non GMO, GF, VEG)  These have a tortilla like quality and are said to be great with hummus!  You really don't notice the spice until after you eat them.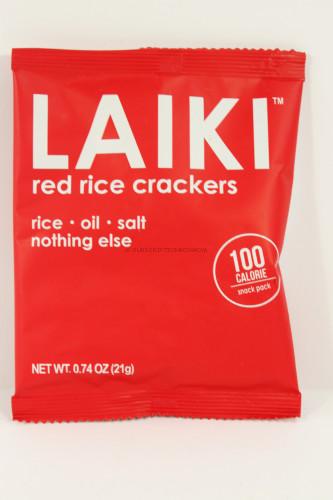 Laiki Red Rice Crackers  (Non GMO, GF, VEG) These crackers are made of three ingredients: rice, oil and salt.  These have a light texture with a salty taste.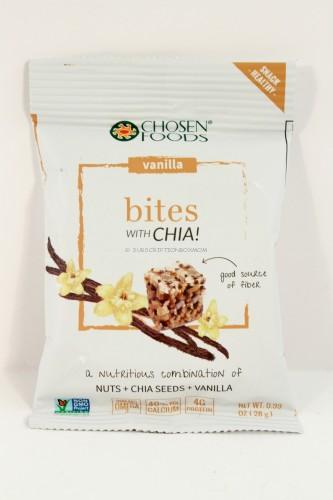 Chosen Foods Chia Bites  (Non GMO, GF, VEG) These are chia clusters that are covered in vanilla and they taste amazing!  Seriously, I was so surprised and sweet these tasted.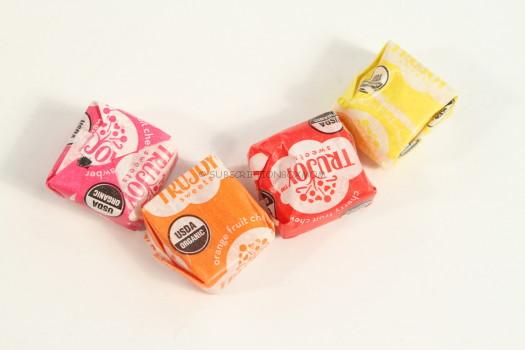 TueJoy Fruit Chews  (Non GMO, GF, VEG)  These taste similar to Starbursts but a bit tougher to chew.  These were a favorite with our family and these are all gone now.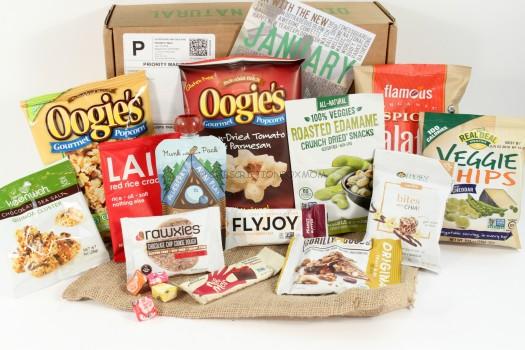 Final Thought: I like that SnackSack sends differnt kinds of health snacks: sweet, granola, salty, etc.  I loved the Oogie's and fruit chews the most, while my husband loved the cherry/chocolate bar.  This box really sends a large box of snacks.  If you want to try SnackSack, use this link with the code JOY10 to save 10%.
Do you like FREE SUBSCRIPTION BOXES?  Click HERE to see my free subscription box list.
You can see my FULL coupon list HERE.
Do you love Giveaways?  Click HERE to enter all my Giveaways