January 21, 2016
01/21/16

By Subscription Box Mom

0 Comments
0
Retro Pop Box 1980s Review + Coupon Code
Disclosure: This post contains affiliate links.  I received this box for review.
Retro Pop Box sends boxes from the 60's, 70's and 80's to your door every month.  When you sign up, you will get the decade that you prefer. Boxes are $20.00/month and filled with 4-7 pop culture collectibles.  Each box has a total value of over $45.00 and contains items from popular movies, music, toys and more.
The Details:
Cost: $20.00/month, $57.00/3 months, $108.00/6 months, $200.00/12 months.
Coupon: Use this link and the code RETRO1 to save 10% at checkout.
What's in the box? Each box contains 4-7 pop culture items from themes like music, movies, toys and more.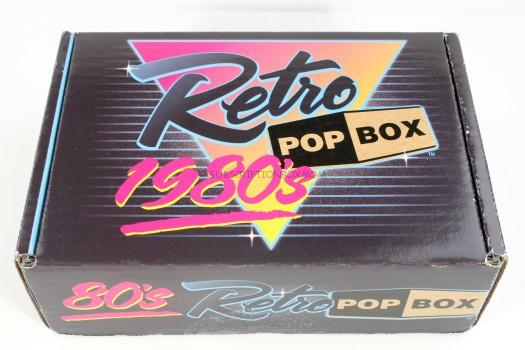 The 80's box looked very 80's themed.  I love the black and neon colors.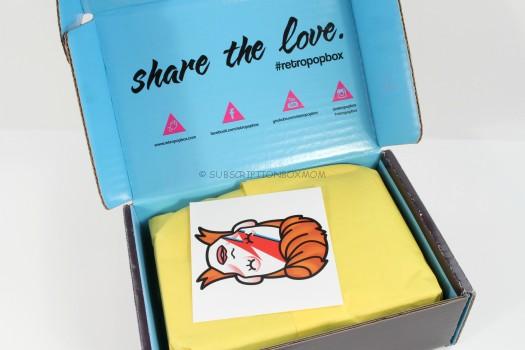 First Look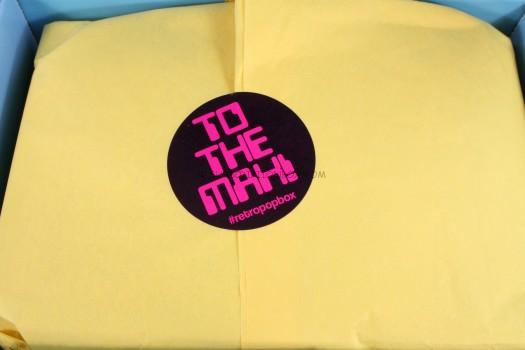 The tissue paper was sealed with a sticker….To The Max!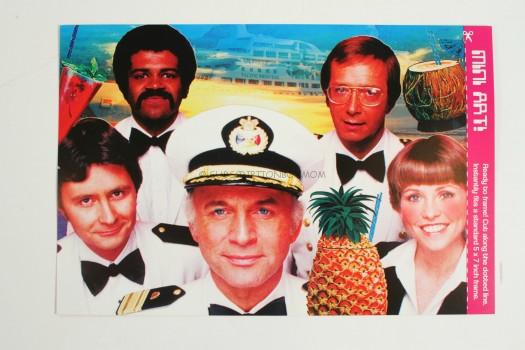 The information card had a print of The Love Boat on the front.  You can cut off the right hand part of the picture and hang it up.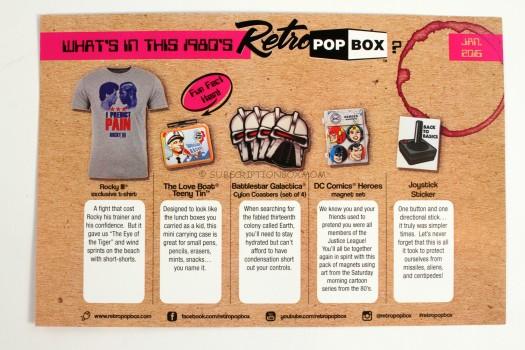 The information card has pictures and descriptions of everything in the box.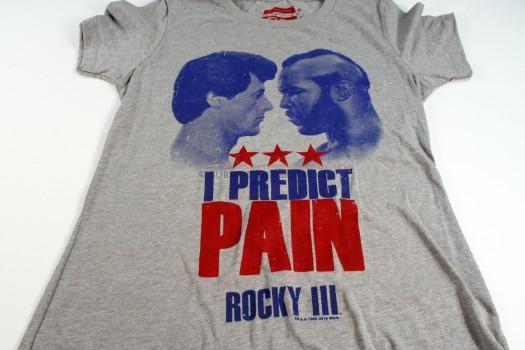 Rocky III Exclusive Shirt:  My husband would have loved to have this shirt.  To be honest, I have only seen part of one Rocky, but this was a huge hit in the 80's.  I do like the fitted t-shirt fit and the fabric is very nice.
The Love Boat Teeny Tin  I miss actual lunch boxes, so many are now bags.   This lunchbox is tiny, it fits in the palm of my hand.  I loved watching The Love Boat. so I like that this show was represented in the box.  One of my boys will likely get this lunchbox, so store some of their tiny treasures.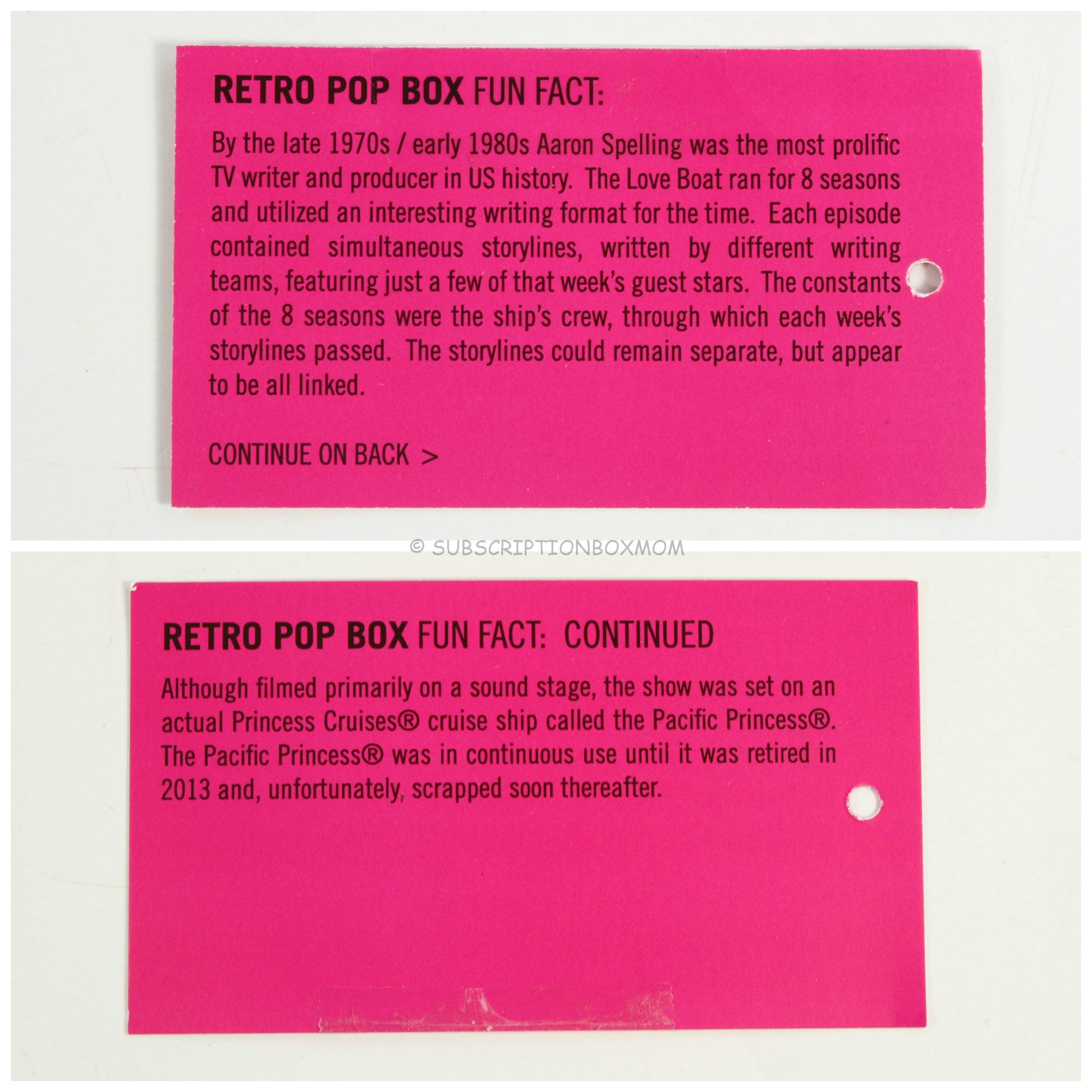 Love Boat Fact Card There was a little fact card taped to the lunchbox about The Love Boat.  I am a huge fan of Aaron Spelling fan.   The Love Boat was a unique show  at the time, because each episode had many different story lines going on at the same time, written by different writing teams.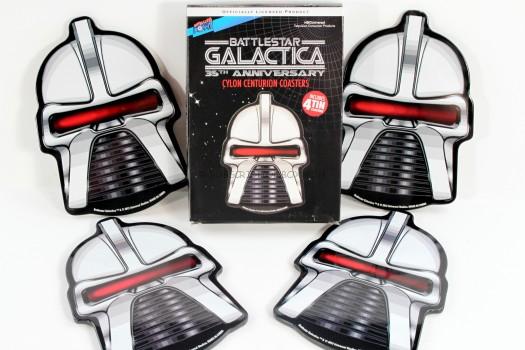 Bif Bang Pow! – Battlestar Galactica Cylon Centurions Coasters (4) $11.65  From the popular tv show, this is a set of four Cylon coasters.  My husband  loves these and are taking this to work.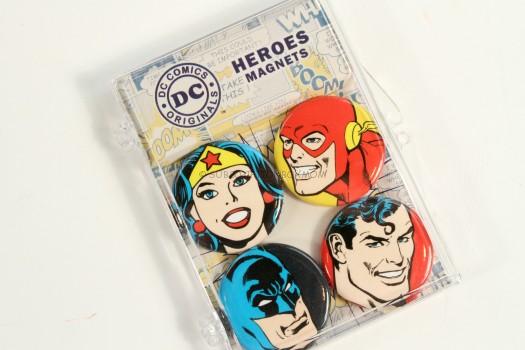 DC Comics Heroes Magnets I received the villains magnets in the 70's magnets and now I have the heroes.  This set features Batman, Wonder Woman, Flash and Superman.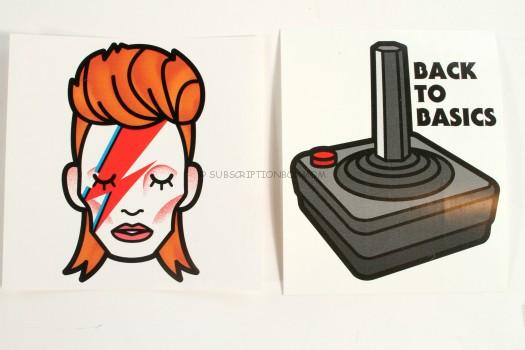 Stickers: The Ziggy Stardust sticker was included because of the passing of David Bowie.  The Joystick sticker represents the age of Atari.  I still maintain that the Atari was the best gaming system.  Sure, you have your HD gaming now, but nothing beats a good game of Astroids.  I would have loved to have a more physical item for Atari, but I will use the sticker.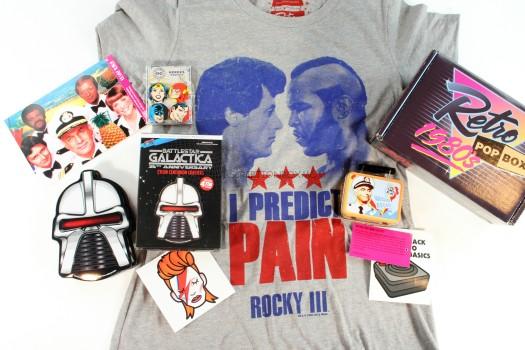 Final Thought: This was another nice box, though I was a bit disappointed Michael Jackson didn't make an appearance in the box.  The box was nice and featured many popular pop culture tv shows and movies.  If you want to try Retro Pop Box, use this link with the code RETRO1 to save 10% at checkout.
Do you like FREE SUBSCRIPTION BOXES?  Click HERE to see my free subscription box list.
You can see my FULL coupon list HERE.
Do you love Giveaways?  Click HERE to enter all my Giveaway