January 14, 2016
01/14/16

By Subscription Box Mom

0 Comments
0
Orange Glad Dessert Subscription Box Review – January 2016
Disclosure: This post contains affiliate links.
Orange Glad is a desert/sweet subscription box.  Month to month subscriptions are $15.00 and each box is filled with yummy deserts and treats.  If you don't want to share your goodies, you can double the treats for only $12.00 more!  The tasty treats in the box are not found at your everyday grocer.  Everything in the box is carefully chosen by the Orange Glad team.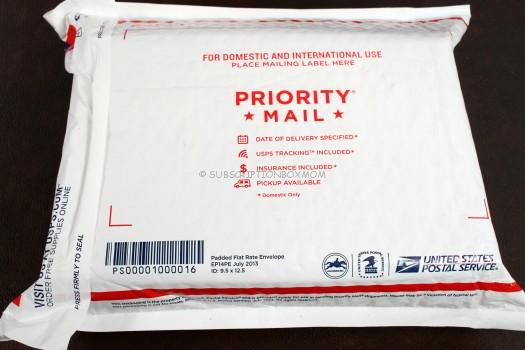 The box shipped in a padded white priority mail envelope.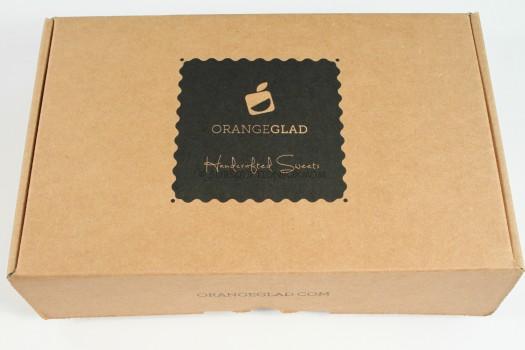 This month Orange Glad changed their boxes.  I like the new design and the box was packed with snacks.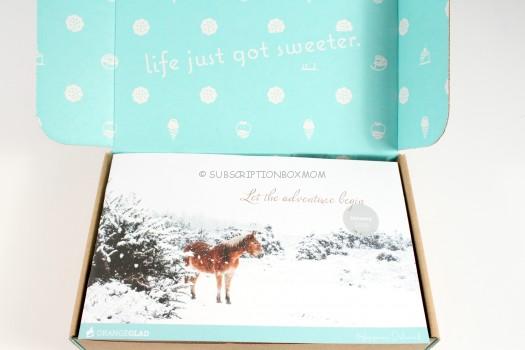 First Look.  There is an information book on top with the phrase "Let the adventure begin".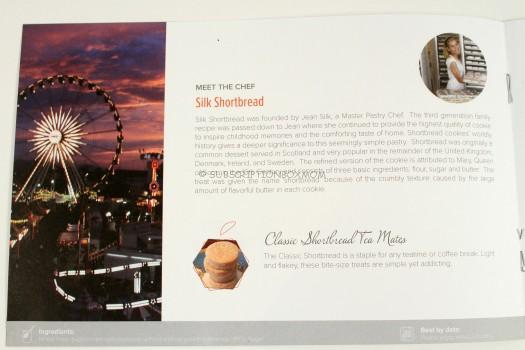 Each company is featured on their own page with information about the treat and the company.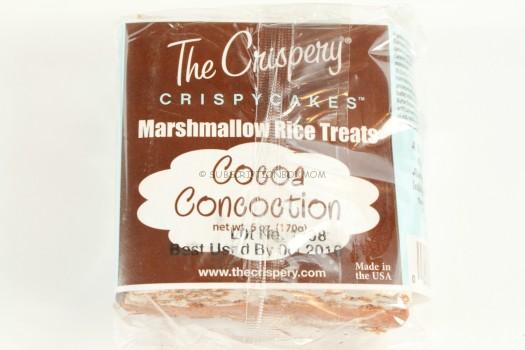 The Crispery Crispycakes Marshallow Rice Treats: Cocoa Concoction This rice crispy treat is huge and made with cocoa crispies, marshmallow, and chocolate fluff.  This can be cut and shared or saved for multiples snacks, although it's really hard to put it down.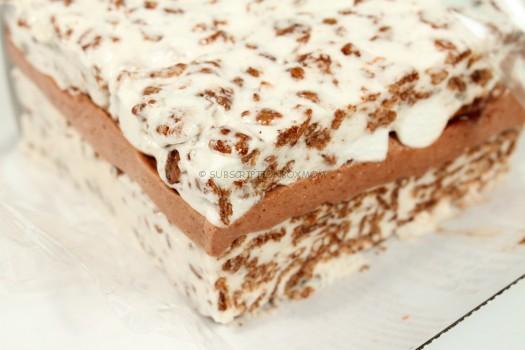 Here is a closer look at the treat.  Don't you just want to take a bite?
Tumbador Chocolate Sweet & Salty Bar This is a very tasty gourmet chocolate bar.  It's made with milk chocolate, pretzels, peanuts, toffee and sea salt.  What I really enjoyed most, was that the sea salt was made in the bar, instead of on top.  The bar had a great balanced flavor and the salt didn't stand out too much.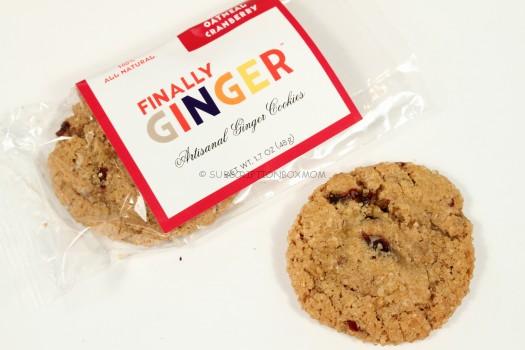 Oatmeal Cranberry Finally Ginger Cookie  There are so many flavors in this cookie, it was a real treat to eat.  The oatmeal, cranberries, and ginger go nicely together.  The ginger and cranberries gave the cookie a bit of a cinnamon flavor.  My husband loved these more than me, but I really enjoyed them too.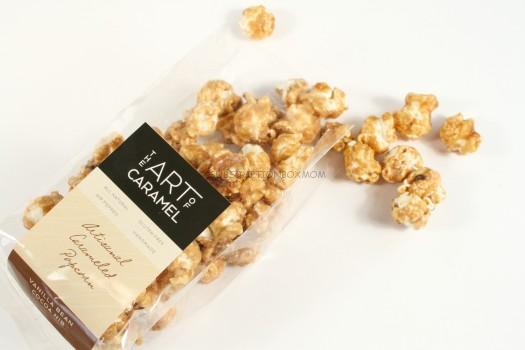 The Art of Caramel Vanilla Cocoa Nib What's better than caramel popcorn….chocolate and caramel (made with vanilla) popcorn.  This was super fresh and the bit of chocolate made this caramel popcorn even better.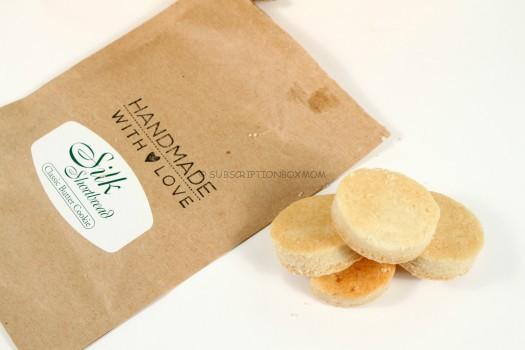 Silk Shortbread Classic Shortbread Tea Mates I have said this is many reviews, but shortbread cookies take me back to my childhood.  On special occasions, my dad would make shortbread cookies.  These were great and almost and good as my dad's.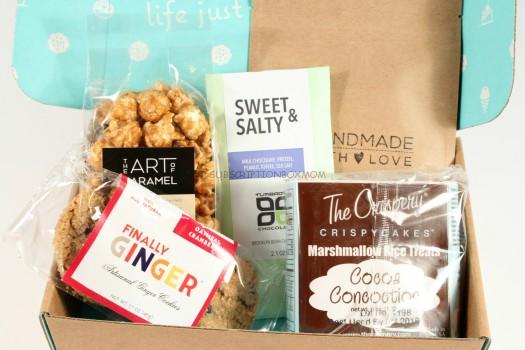 Final Thought: This was a fantastic box and one of my favorite boxes so far.  This is one of the boxes my family subscribes to, and we all love it.  Any box with a CrispyCake is a great box.  To subscribe. use this link .
Do you like FREE SUBSCRIPTION BOXES?  Click HERE to see my free subscription box list.
You can see my FULL coupon list HERE.
Do you love Giveaways?  Click HERE to enter all my Giveaways