January 9, 2016
01/09/16

By Subscription Box Mom

0 Comments
0
Nerd Block Classic January 2016 Spoilers + Coupon Codes
Disclosure: This post contains affiliate links.
January 2016 Nerd Block spoilers are staring to be released.  Nerd Block is a monthly mystery package delivered right to your door filled with nerdy apparel, toys, and collectibles!  Every box comes with a shirt, which is something Nerd Block Arcade is $19.99 a month, and you can sign up to get Nerd Block HERE and use the code CONTINUE to save $5.00 on your first box.
The theme for January is "Neverending Stories"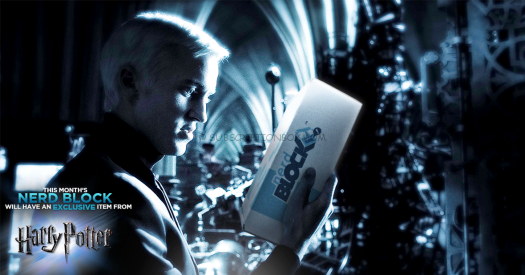 Nerd Block Classic is taking subscribers on a fantastic journey this January!
Anyone who has ever fantasized about visiting a world of magic and delight will find plenty to love as multiple treats from the world of Harry Potter make their way to subscribers around the world!
And that's only the beginning of your adventure as we share our love of classic tales from franchises that continue to inspire and delight!
Subscribers will also be taken to the Seven Kingdoms and feel like royalty with a great treat for Game of Thrones fans, and we'll also be reminding subscribers of timeless stories, with items that give nostalgic nods to The Lord of the Rings and The Neverending Story!
You don't actually need a special ticket to catch this fantastic ride in January – only a subscription to January's Nerd Block Classic!
With only 8 days remaining to book your trip, what are you waiting for
Spoilers List: You will get items from the following:
Game of Thrones
The Lord of the Rings
The Neverending Story
Harry Potter
If you want to subscribe, here is are coupon codes!  The coupon will go in after the green confirm order button.
Save $5.00: Use CONTINUE or SPECIAL25
Save 10% with the code SUPERHERO.
Or Don't enter a code at all and get a FREE Welcome Box exp 9/25.
Do you like FREE SUBSCRIPTION BOXES?  Click HERE to see my free subscription box list.
You can see my FULL coupon list HERE.