January 17, 2016
01/17/16

By Subscription Box Mom

0 Comments
0
AllerMates Goodie Box December 2015 Review – Food Allergy Subscription for Kids
Disclosure: This box was received free for review.
While it's no secret I enjoy subscription boxes, I was truly stoked to check out.  AllerMates Goodie Box is a subscription box for kids with food allergies.  If you read my blog, you know my 6-year-old has a severe peanut allergy.  I was excited to check out a box that wouldn't contain anything with peanuts.
AllerMates Goodie Box is $29.99/Bi-Monthly and there are to allergy free options: Peanut-Free & Tree Nut-Free Snacks and Top 8 Allergens Free Snacks.  The top 8 are milk, eggs, fish, crustacean shellfish, tree nuts, peanuts, wheat and soybean,  I was sent the Peanut-Free & Tree Nut-Free Snacks for review.
The Details:
Cost: $29.99/bi monthly
Shipping:  You will have to pay shipping.  It was $7.99 for me.
What's in the box? Each box will contain an assortment of snacks that meet either peanut/tree nut or top 8 allergen free.  Each box will have a value of at least $35.00.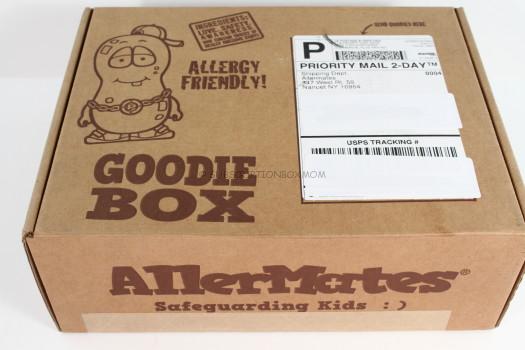 AllerMates Goodie Box shipped in a brown box by USPS.  There is even a peanut friendly character on the top.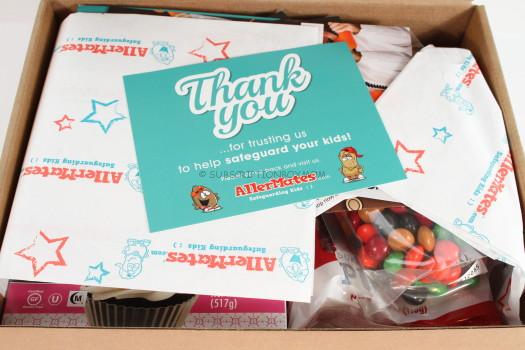 First Look.  All the foods were Top Allergen Free, unless otherwise noted.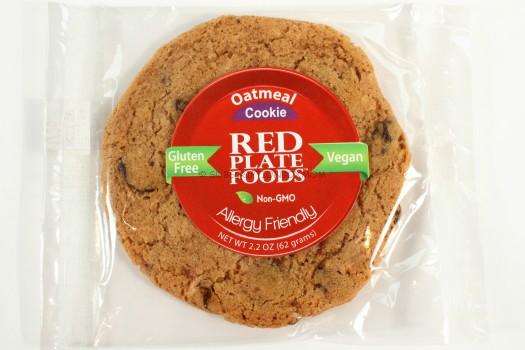 Red Plate Foods Oatmeal Cookies $2.49 This is also gluten-free and vegan.  The company recommends heating this before eating and I agree!  This was great warmed up.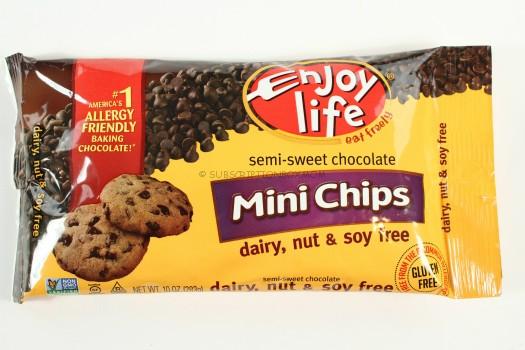 Enjoy Life Semi-Sweet Mini Chocolate Chips $6.29 We have never had to buy special chocolate chips, but my kids will love making cookies with these.  These are also non-gmo, gluten free and vegan.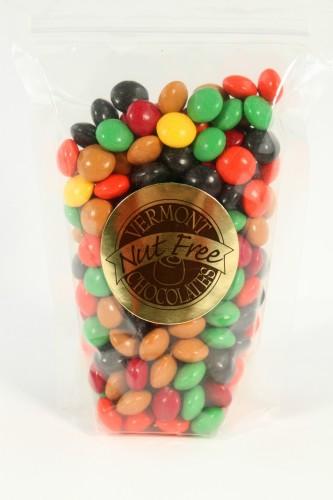 Vermont Nut Free Chocolate Skippers (Peanut/Tree Nut Free Only) $3.38  These are just like M & Ms, only bigger.  These were a hit with the whole family and of course, peanut free.  These are peanut/tree nut free, gluten free, and kosher.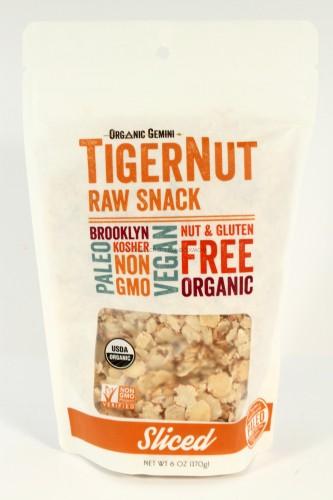 TigerNuts $9.00 These are not actual nuts, they are sliced root vegetables.  They have the texture of coconut but taste similar to a potato, only sweeter.  These have a nice flavor but would go best with a salad or as a topping for another snack.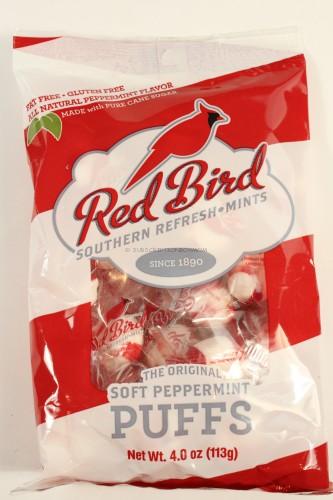 Peppermint Red Bird Candy $1.00 My boys love these and I like to keep a few peppermint in my purse for those long waits at restaurants.  These are made with cane sugar and non-gmo/gluten free.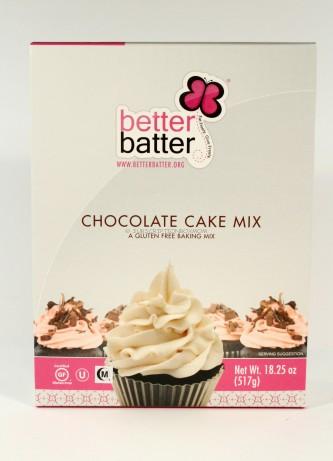 Better Batter Chocolate Cake Mix $8.67 This cake is great!  It's not only 8 allergen free, but it's die free, gluten free and vegan.  It's great that companies make cake that all kids with many different dietary needs can enjoy.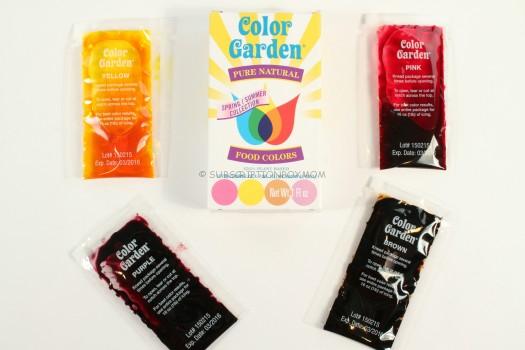 Color Garden Food Colors $9.75 These are so neat!  These dyes are made with plant based ingredients, so kids who are sensitive to artificial dyes.  Even better, these won't stain, so even this type A mom can relax and let her kids have fun.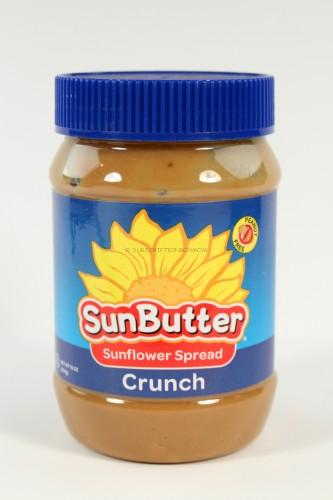 SunButter Natural Crunchy Sunflower Seed Spread $10.85 This is made from sunflower seeds and is and is free from hydrogenated oil.  My 6 year old has never had peanut butter (just a peanut), so I was really excited to make him a peanut butter and jelly sandwich.  This sunflower spread tastes really close to the real thing.  L ended up not liking it, but he hates the taste of peanuts, so that may be why.  My 3 year old ended up loving this!  As with most 3 year olds, T is very picky with food right now, so to add another food to his menu is great.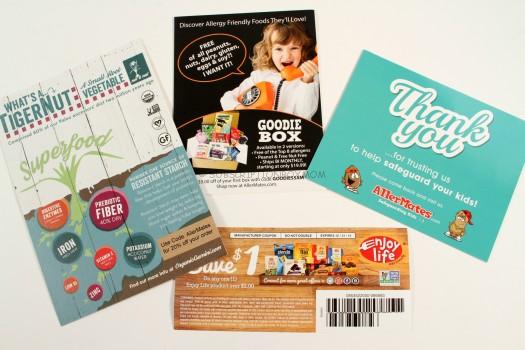 There were a few cards and businesses from the companies in the box.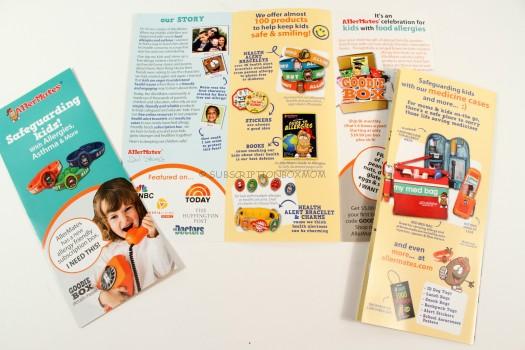 AtterMates also included several brochures for their other products.  They have a great assortment of products for children with allergies.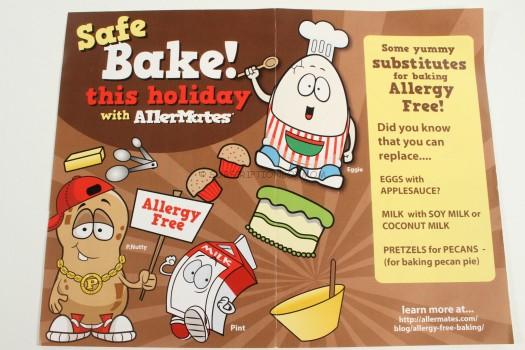 The last two sided paper was just for kids.  The front of the paper has some substitutions for baking ingredients.
The back of the sheet was a fun activity for kids.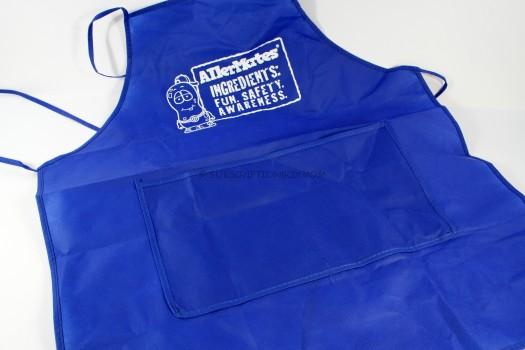 The last item in the box was a full size apron.  This is actually big enough for an adult,but you could use it for a child too.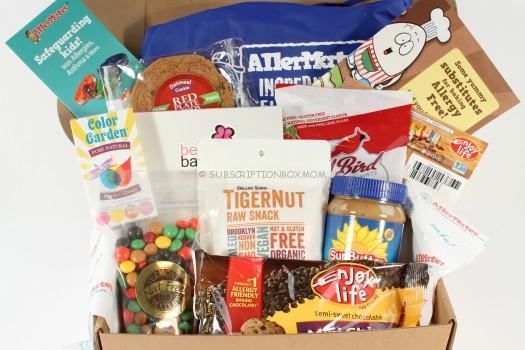 Final Thought: This box had a total value of $51.43.  This box was packed with allergy friendly foods.  I liked that there were items to cook and share with the entire family.  Most specialty food boxes have values around the cost of the box, but AllerrMates had an impressive $51.43 value!  If you want to try this box, use this link.
Do you like FREE SUBSCRIPTION BOXES?  Click HERE to see my free subscription box list.
Check out my Full List of Subscription Box Coupons
Check out my current giveaways 
HERE