December 18, 2015
12/18/15

By Subscription Box Mom

0 Comments
0
December 2015 Fantasy and Sci-fi Books Review + Coupon – YA Subscription Box
Disclosure: This post contains affiliate links.  I received this box for review.
Fantasy & Sci-Fi Books is a new Young Adult book subscription box that is only $27.99/month.  Each box will contain a featured book, along with 3-4 exclusive items themed around the book. You can subscribe and save 10% with this link and the code 10offjan.
The Details:
Cost $27.99/month, $80.97/3 months
Coupon: Use the link and the code 10offjan to save 10%.
What's it the box?  Each box will contain a featured book, along with 3-4 exclusive items themed around the book.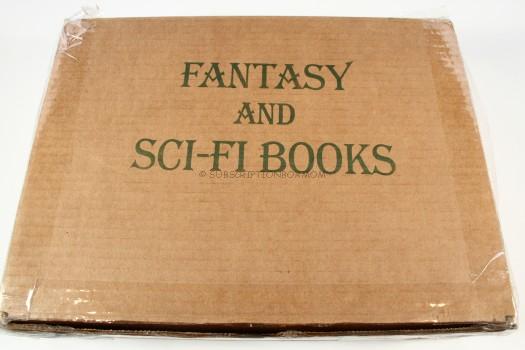 Fantasy & Sci-Fi Books shipped in a plain brown box and ships by USPS.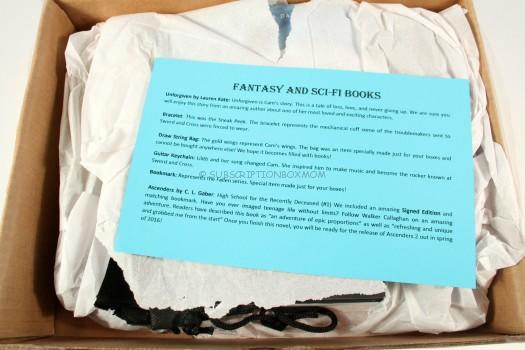 First Look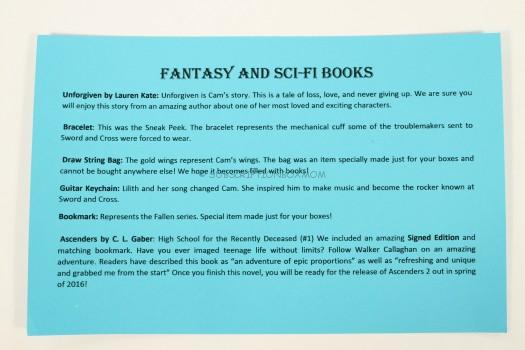 There was an information card with a list of everything in the box.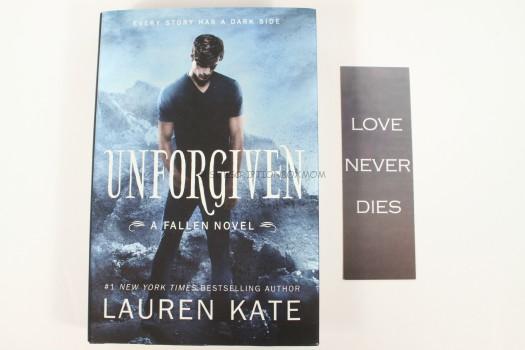 Unforgiven (Fallen) by Lauren Kate and Bookmark $14.68  This book combines, angels, demons, and a love story into one book.  I am really excited about reading this  There is also a whole separate Fallen series for fans who want to read more.  The bookmark was made just for this box and has the phrase "Every story has a dark side" on the back.
This is the summary from Amazon "High school can be hell.  Cam knows what it's like to be haunted. He's spent more time in Hell than any angel ever should. And his freshest Hell is high school, where Lilith, the girl he can't stop loving, is serving out a punishment for his crimes.
Cam made a bet with Lucifer: he has fifteen days to convince the only girl who really matters to him to love him again. If he succeeds, Lilith will be allowed back into the world, and they can live their lives together. But if he fails . . . there's a special place in Hell just for him.
Tick-tock.
Spread your wings and cry as bad boy dark angel Cam finally reveals his anguished heart in the epic new FALLEN novel, UNFORGIVEN."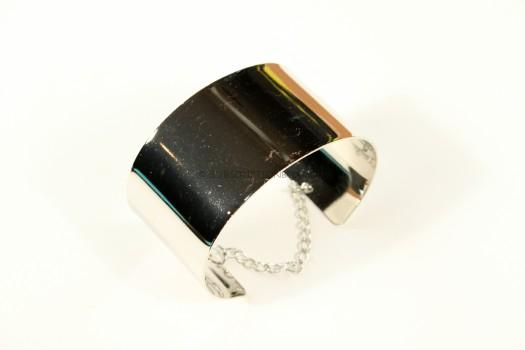 Cuff:  This cuff was a spoiler and represents the mechanical cuff that Sword and Cross had to wear.  The cuff isn't high quality, but it's cute and fits with the theme.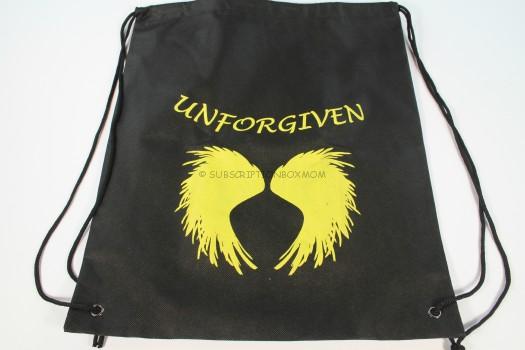 Draw String Bag:  This is a cute little bag to hold your new books, the wings represent Cam's wings.  This bag was made just for Fantasy & Sci-Fi Books subscribers.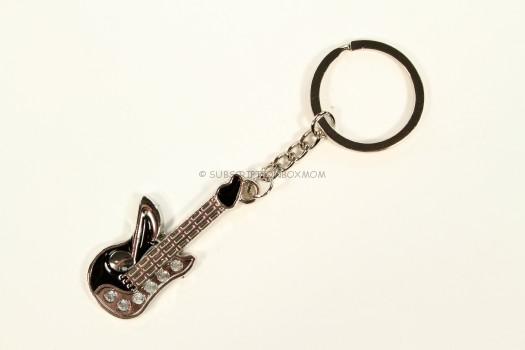 Guitar Keychain  This keychain represents Cam's band Sword and Cross, which was inspired by Lilith's song.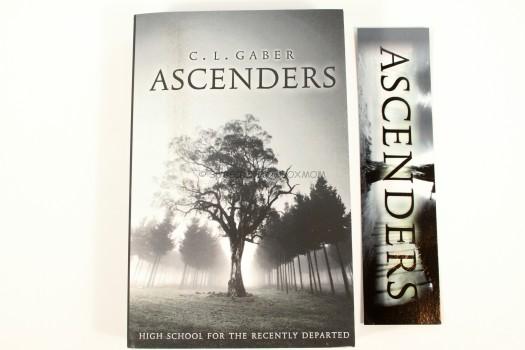 Ascenders: High School for the Recently Deceased (Ascenders Saga) (Volume 1) by C.L. Gaber $11.99 This is a brand new release and it's autographed by the author.  If you fall in love with this book, Ascenders 2 will be out in the spring.  There was also a coordinating bookmark in the box.
This is the summary from Amazon "Walker Callaghan doesn't know what happened to her. One minute she was living her teenage life in suburban Chicago…and the next minute, she was in a strange place and in a brand new school with absolutely no homework, no rules, and no consequences. Walker Callaghan, 17, is dead. She doesn't go to heaven or hell. She lands at The Academy, a middle realm where teenagers have one thing in common: They were the morning announcement at their high schools because they died young.
These high school kids are now caught in a strange "in-between" zone where life hasn't changed very much. In fact, this special teen limbo looks a lot like life in a quaint Michigan town complete with jocks, popular girls and cliques. "There are even cheerleaders in death," Walker observes. It's not a coincidence that the music teacher is a guy named Kurt who "used to have this band." The drama teacher, Heath, is crush worthy because back in his life, he starred in some superhero movie.
Principal King explains the rules — there are none. Why? You can't die twice. There is no homework. No tests. No SATS. You're just there to learn because the human brain isn't fully formed until you're 24.  By the way, you can't get hurt physically, so race your Harley off that hillside. But falling in love is the most dangerous thing you can do …because no one knows how long you'll stay in this realm or what's next. "Losing someone you love would be like dying twice," Walker says."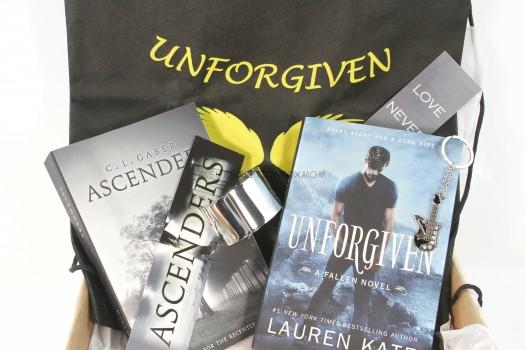 Final Thought: This box had a total value of $26.67 with just using the cost of the books.  Aside from the books, there was also a bag, cuff and keychain.  I like that there were new released books, plus fun accessories and gifts to go with each book.  To try Fantasy & Sci-Fi Books, use this link with the code 10offjan to save 10%.
Do you like FREE SUBSCRIPTION BOXES?  Click HERE to see my free subscription box list.
You can see my FULL coupon list HERE.
Do you love Giveaways?  Click HERE to enter all my Giveaway