November 15, 2015
11/15/15

By Subscription Box Mom

2 Comments
2
Treats November 2015 Snack Subscription Box Review + Coupon
Disclosure: This post contains affiliate links.  I received this box for review.
Treats is a snack subscription box that sends treats and snacks from all over the world.  You choose between the standard or premium pack and each box is filled with snacks from a specific country.  Boxes are $24.95/month for the premium pack, and it includes 8-10 snacks.  The standard pack is $12.95/month and it comes with 4-5 snacks.  I was sent the premium pack for review.
The Details: 
Cost: $12.95/month for standard, $24.95/month for premium
What's in the box?  Each month you will get an assortment of snacks from a specific continent.
Shipping: Free shipping to the US.
Treats ships wrapped in paper by Priority Mail.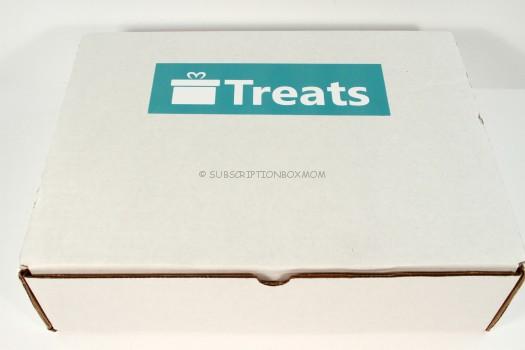 The box was heavy this month, and I couldn't wait to dig in.
There was a card on how to win a free box and a coupon for your first box, see details at the end of the review.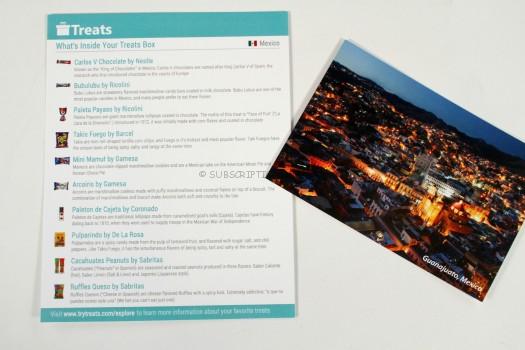 The information card has a description and pictures of each snack. This month, there was also a postcard from Mexico, this month's snack location.  The postcard gave a general overview of what kinds of snacks are in the box.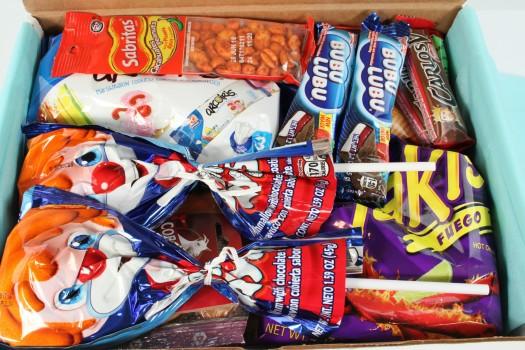 I couldn't wait to dig in.  Doesn't it just look yummy?
I didn't take pictures of the snacks outside the package, but watch my review at the end of the review, for a look at each snack and to hear our taste impressions.
Paleta Payaso by Ricolini: I really loved this treat, other than the really creepy clown, I HATE clowns.  These are round thick chocolate covered marshmallow thick patties and the faces are made of gum drops.  The snack on the right is a what it looks like.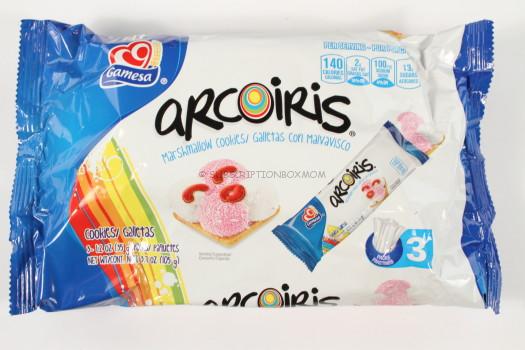 Arcoiris by Gamesa: There are three packs in the bag, and each package has four snacks!  These are square Graham Crackers with round gummy/marshmallows covered in coconut.  My husband didn't even taste the coconut, quite amazing since we both hate it.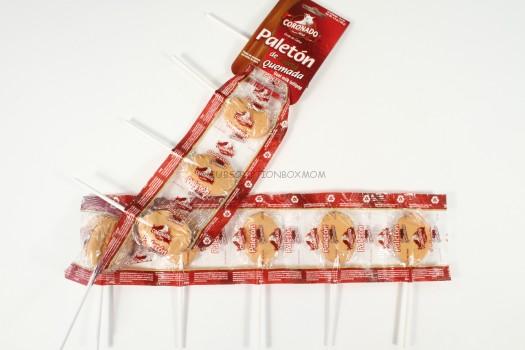 Paleton de Cajeta by Coronado: These are made of caramelized goat's milk and are a bit chewy with a slight chocolate/sweet taste.  These used to be given to solders in the Mexican War of Independence.
Mini Mamut by Gamesa: There were four packs in the bag and each pack has two snacks.  These are very similar to moon pies but they had more cookie/cake filling and not as much marshmallow.
Bubu Lubu: This bar is made of marshmallow and strawberry gummy/jelly and covered in chocolate.  This was also really good and pretty much tastes how it sounds.
Takis Fuego by Barcel: This are a rolled corn chip covered in spicy powder.  They are a bit similar to the Fire Cheetos, but these have a complex flavor, spicy and tart at the same time.  I thought these were too spicy at first, but I love the flavor so much I don't care.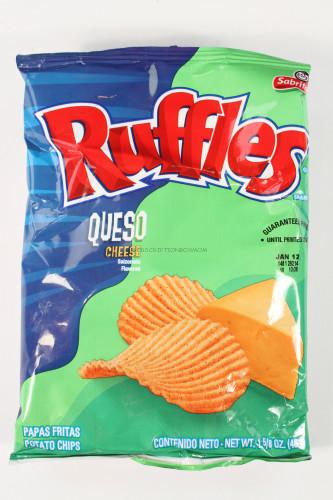 Ruffles Quesco by Sabritas: These almost seem like a snack I should be able to find at my grocery store.  The cheese is a cross between cheddar + sour cream ruffles and the cheese on the Chees-Ums Pringles.  I found out that Amazon sells these, so I am going to pick up another bag.
Carlos V Chocolate by Nestle:  These are named after King Carlos V of Spain, and taste like a milk chocolate bar.  It might taste slightly different from American milk chocolate, but still good.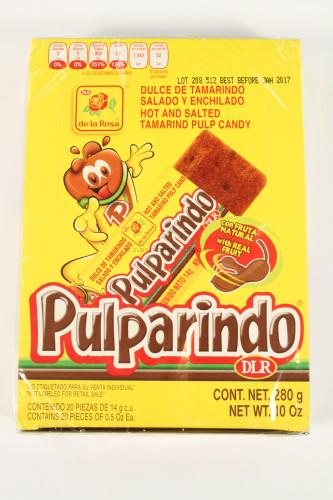 Pulparindo by De La Rosa:  First off, Treats sent an entire box of these, 20 packs!  These are a fruit strip (made of Tamarind Fruit) and mixed with chili peppers.  I really wasn't a fan of the chili pepper/fruit combo, so C will take the box to his office.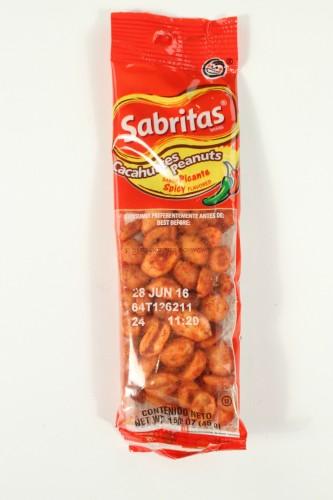 Cacahuates Peanuts by Sabritas: These peanuts are covered in a spicy powder, but are not nearly as hot as the Fuego chips.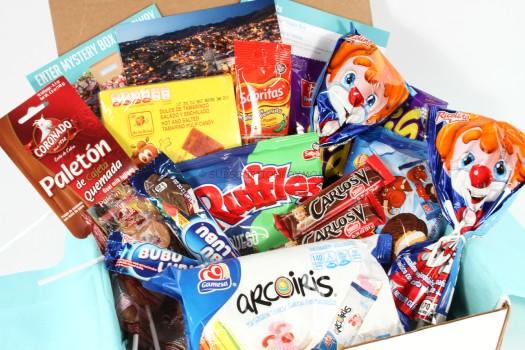 Final Thought:  This box was really amazing and I was very impressed with how many snacks was in the box.  Many subscriptions just include one package of snacks, but Treats included several full size packages with multiples snacks.  I don't know how they can send this box for just $24.95/month.  If you want to try Treats, use this link with the code MAGELLAN to save 15%.  You can also still enter my giveaway for a treats box, just use this link to go to last month's review.
Do you like FREE SUBSCRIPTION BOXES?  Click HERE to see my free subscription box list.
You can see my FULL coupon list HERE.