November 14, 2015
11/14/15

By Subscription Box Mom

1 Comment
1
Terra Bella Box November 2015 Review + Coupon
Disclosure: This post contains affiliate links.  I received this box for review.
Terra Bella Box is $37.95/month and sends 5-6 natural beauty products like lotions, scrubs, cleansers, moisturizers, cosmetics, and more.  They strive to create a balance in products each month, so you won't end up with too many of the same beauty product.  For those who want a little bit less, the Terra Bella Box Lite is $17.95/month and has 2-3 products, instead of the regular 5-6.
The Details:
Cost: $37.95/month for the full size, $17.95/month for the lite box.
Coupon: Use the coupon SUBBOXMOM to save $3.00 on your box.
What's in the box: Depending on what box your order, you will get a selection of all natural beauty products ranging from cleansers, bath bombs and more.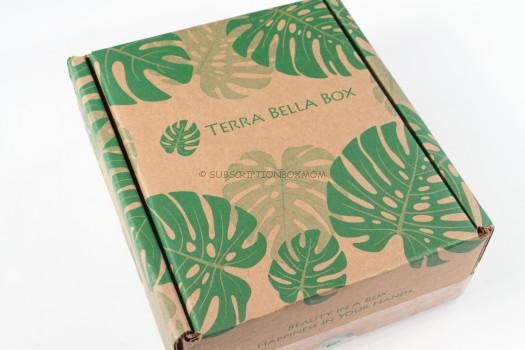 i like that Terra Bella Box makes their box fit with their all natural theme.
Terry Bella Box always uses a crazy amount of squiggles, which means nothing arrives broken.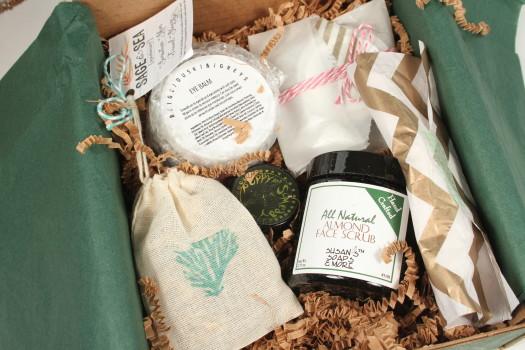 Many of the items were individually wrapped.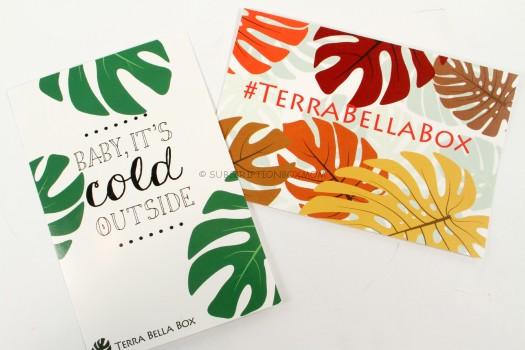 There were two information cards included in the box this month.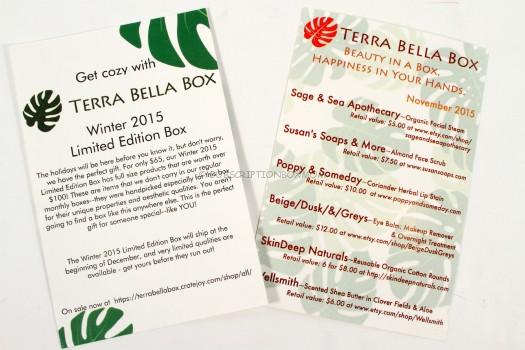 One of the cards described their Limited Edition box which is $65.00 for over $100.00 in products.  You can find it in their online store.  The regular information card has a list of the products in the box, along with the retail value.  I do wish they would include a bit more information on their cards, but I have always been able to find the needed info on the product itself, so it's not a big deal.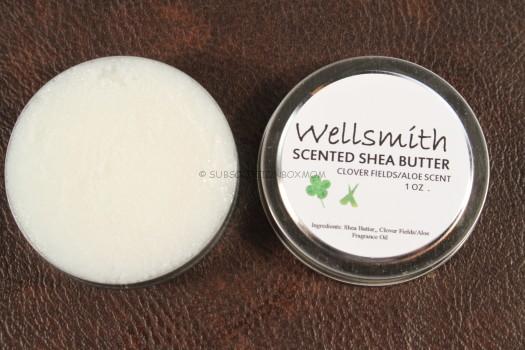 Wellsmith Scented Shea Butter – Clover Fields/Alow Scent $6.00  This has a fresh/aloe scent and is incredibly moisturizing  You just warm this up in your hands and then your skin absorbs the oil.  It goes on a bit greasy but your skin will soak up the oil and then your hands just feel soft.  This is great for cuticles, elbows and other parts that get really dry in winter.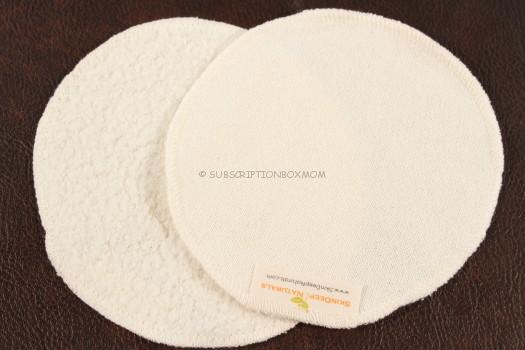 SkinDeep Naturals Reusable Organic Cotton Rounds $2.67  I was really glad these cotton rounds were included in the box.  I used them for two of the products in the box (read on for details).  These are great for scrubs, makeup remover and cleansers.  I really want to get more of these.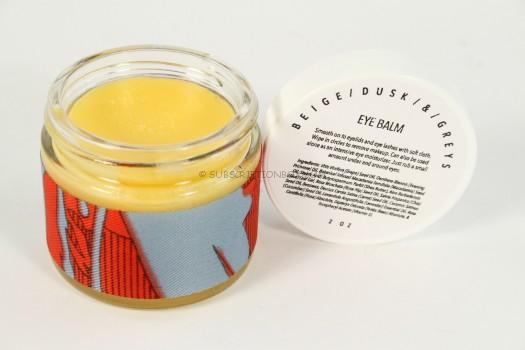 Beige/Dusk/&/Greys Eye Balm $12.00  This eye balm is handmade and can be used as a nightly moisturizer or makeup remover.  I used one of the cotton rounds and this balm to remove my waterproof mascara/eye makeup and it came off so easily.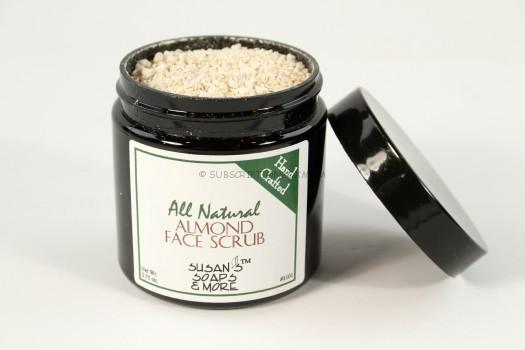 Susan's Soaps and More All Natural Almond Face Scrub $7.50  This smells just like Almond oil and is a great scrub.  It gets a bit messy, but using the cotton rounds made it much nicer.  I really focused on the areas that needed the scrub the most and I felt my pores were clearer.
Sage & Sea Apothecary Organic Facial Steam $5.00  This was the most amazing product in the box.  The bag is a mix of organic calendula flowers, organic chamomile flowers, and organic lavender flowers.  You boil 3 cups of distilled or purified water, add 1-2 tsp of herbs, steep then grab a towel for an amazing facial.  For an even better experience, play some Enya or other relaxing music during your facial.
Poppy & Someday Coriander Herbal Lip Stain  $10.00 This is a natural lip stain that feel so great on.  It adds a bit of color, and moisturizes your lips with shea butter, cocoa butter and beeswax.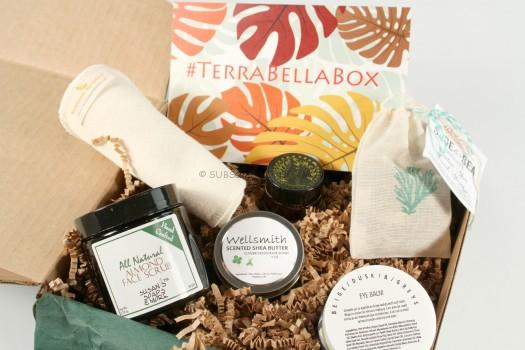 Final Thought: This box had a total value of $43.17.  This was an amazing box.  The different skin care products worked so well together, my face felt amazing afterward.  If you want to try Terra Bella Box, use this link and use the coupon SUBBOXMOM to save $3.00 on your box.