November 9, 2015
11/09/15

By Subscription Box Mom

1 Comment
1
Fortune Cookie Soap Winter 2015 Review + Coupon
Disclosure: This box contains referral links.
 Fortune Cookie Soap (or FCS), is a bath/body subscription box that send 8 sample size items from their store.  Each item smells fantastic and FCS describes each item on their information card with such humor and wit.  Boxes are $19.99 plus shipping and they ship worldwide.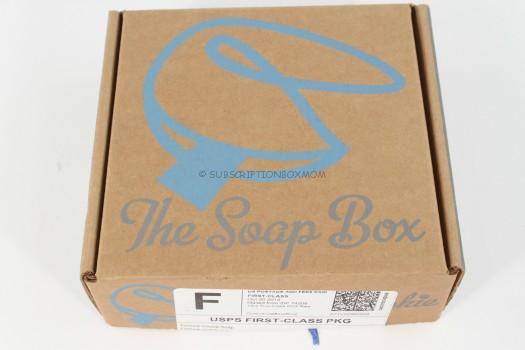 Fortune Cookie Soap changed their boxes this month to a flip top box, rather than one that opens from the top.  They also have a logo on the box, instead of the sticker.
First Look
Fortune Cookie Soap lists everything in the box and inserts some funny jokes in there too.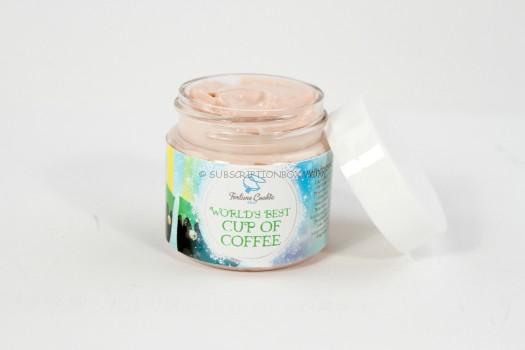 World's Best Cup of Coffee Whipped Cream You did it! Congratulations!  You now smell like the World's Best Cup of Coffee!  Great job, everybody!  The whipped cream products are my favorite from FCS.  They moisturize your skin but don't leave your hands greasy.
Yellow Snow Bath Bomb 9 out of 10 customers prefer it to smelling like "beef and cheese"…but there's always one in every family.  I love bath bombs and just stocked up a Lush the other day.  This little bath bomb is made with plums, caramel, jasmine,exotic woods and Mandarin oranges.
Swirly Twirly Gum Drops OCD Hand Sanitizer This came at a good time, because I just ran out of my last one.  This is a sweet-smelling hand santizier and it's already in my purse.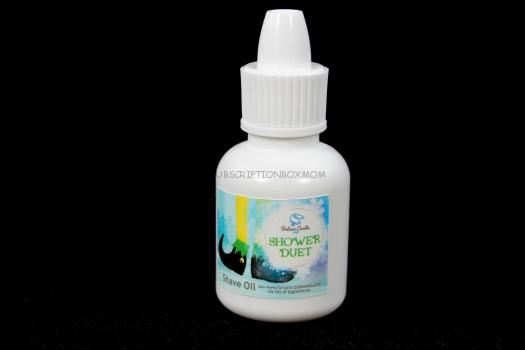 Shower Duet Shave Oil Make sure to use these yummy oils before your shower duet, because water isn't slippery enough.  I don't think I ever used a shave oil before, so I had to read the directions closely.  You just use 3-5 drops to soften the hair before you shave.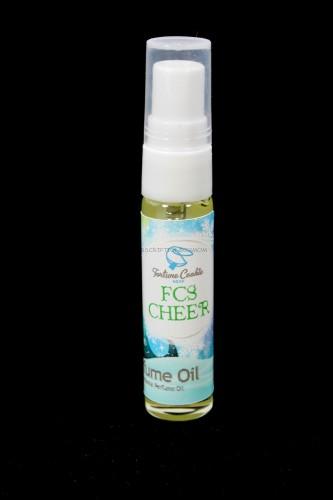 FCS Cheer Perfume Oil The best way to spend Christmas well is wear this for all to smell This smells like stores at Christmas.  The information card notes it is made of vanilla pound cake, dark frankincense, patchouli and cedar.  It has a slight sweet smell, but I mainly smell the frankincense and cedar.
Cotton Headed Ninny Muggin Dry Shampoo Cotton Headed Ninny Muggins?? There's gotta be a funny joke in there somewhere.  Dry shampoo is also a new product in FCS boxes.  I really am not a fan of shampoo.  While I like the fruity smell, I am not sure I will use this.
Christmas Gram Face Plant  Watch out – our new Face Plant might just have you singing "I LOVE YOU" to virtual strangers at the office Christmas party. You drop these in a bowl of hot water and they give you a steaming facial.  The scent is sea salt and lavender, which smells incredible.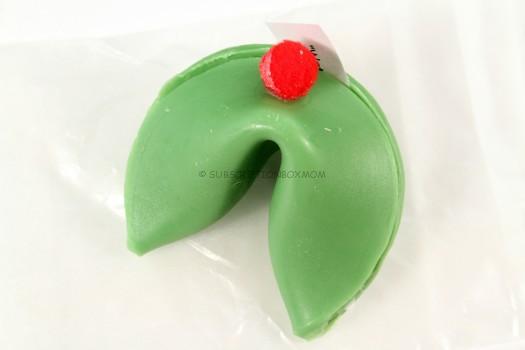 Buddy Fortune Cookie Soap Nothing says Christmas quite like a 31 year old elf with daddy issues.  This is scented with holiday fruits, candy, vanilla and mint.  This is a great Christmas scent and the red ball is a cute touch.  My fortune read "Watch out, the yellow ones don't stop".
There was also a candy cane as a bonus.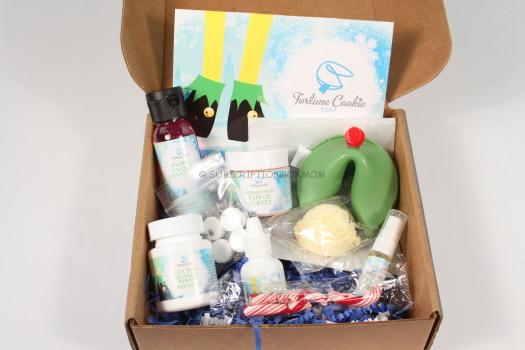 Final Thought: I really enjoyed the Winter 2015 soap box and the only item I probably won't use is the dry shampoo.  In addition to everything in the box, FCS also emails subscribers a $10.00 coupon with the box.  FCS is the only subscription that I will also buy thing in the online store.
Do you like FREE SUBSCRIPTION BOXES?  Click HERE to see my free subscription box list.
Check out my Full List of Subscription Box Coupons
Do you love Giveaways?  Click HERE to enter all my Giveaways.