September 14, 2015
09/14/15

By Subscription Box Mom

0 Comments
0
The Personal Barber Welcome Box Review + Coupon
Disclosure: This post contains affiliate links.  I received this box for review.
The Personal Barber is a wet shave subscription from the UK.  Boxes are £24.95/month with free shipping.  The initial box contains a free razor and brush, along with soap, pre/post shave lotions, replacement blades and instructions.  Subsequent monthly boxes are filled with various soaps, creams, blades, pre-shave oils, balms, alums and more.
The Details:
Cost: £24.95/month (currently 38.48), £20.95 3 months, £19.95  6 months, £17.95 12 months
Shipping: Free to the UK, £7 outside the UK.
Coupon: Use the coupon BESTSHAVE20 to save 20% when you subscribe.
What's in the box?  The Personal Barber sends you the best  soap, pre/post shave lotions, replacement blades and more.  First boxes include a free razor and brush.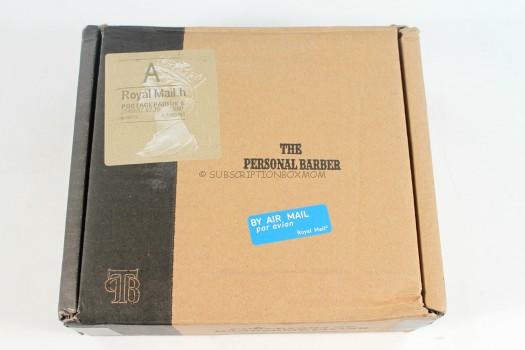 The Personal Barber ships by Royal Mail from the UK.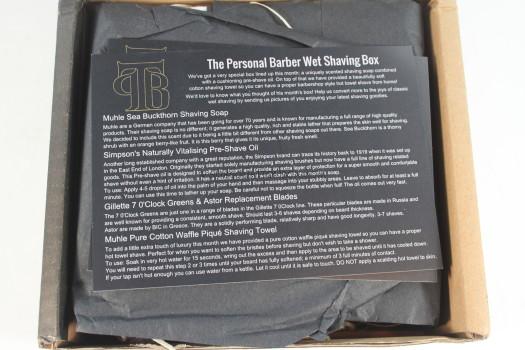 First Look
All the products were tucked nicely in the box.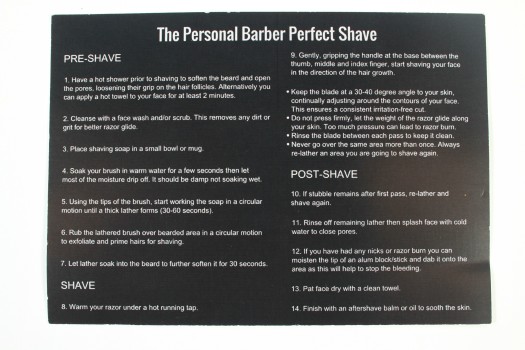 There were two, two-sided cards in the box packed with information.  If you have never used a wet shave razor. there were detailed step-by-step instructions on how to use the products.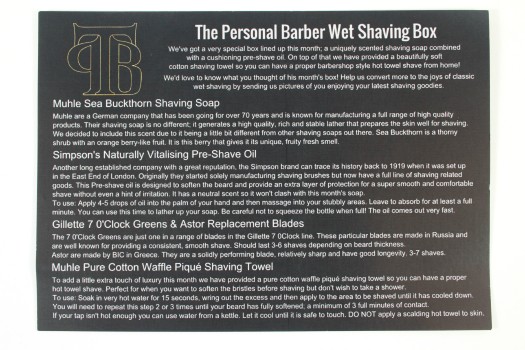 There was an information card that included everything in the box.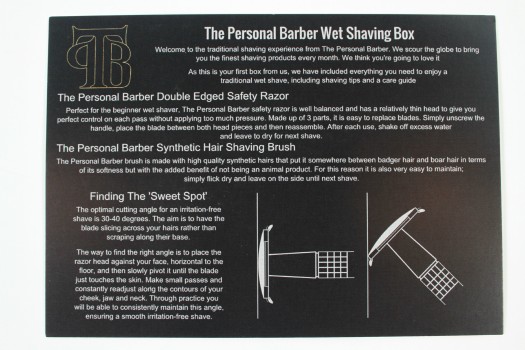 A card gave you detailed information about the razor and how to get the best shave possible.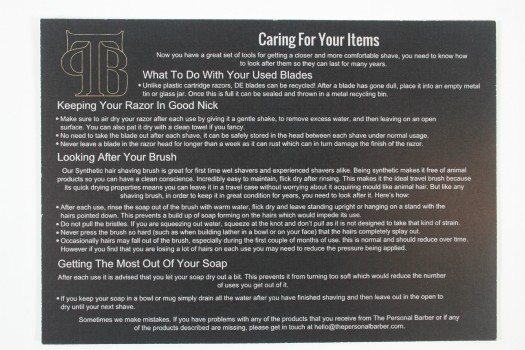 There was also a care card, which was a first for me in a subscription box.  This lets you know how to care your items,  I didn't know you shouldn't leave blades in your razor for longer than a week.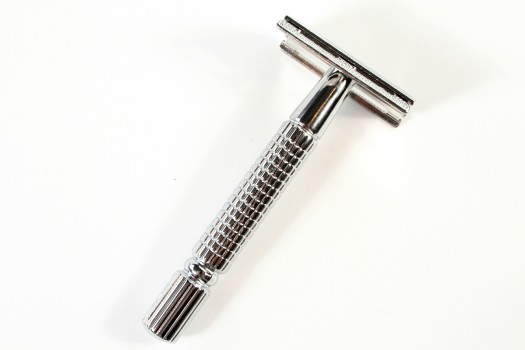 The Personal Barber Double Edged Safely Razor: The razor is great for a beginner and is really easy to use. The thin head lets you have better control on ow much pressure you apply.  To change blades, unscrew the handle and the blade goes between the two pieces of the head.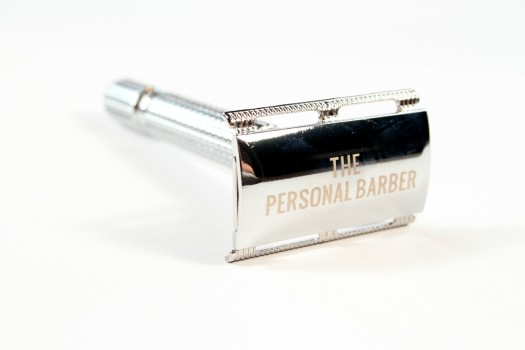 The razor is well made and has The Personal Barber logo on the end.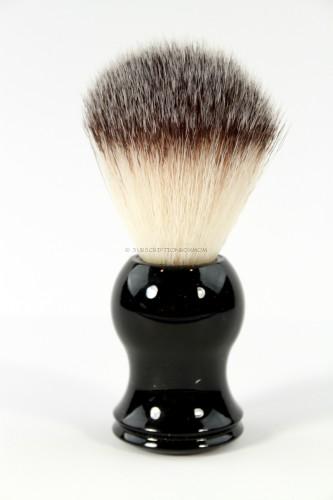 Brush:  To have a proper wet shave, you need a proper brush.  This has synthetic fibers and is soft to the touch.  The brush was well made and it didn't lose bristles while using it.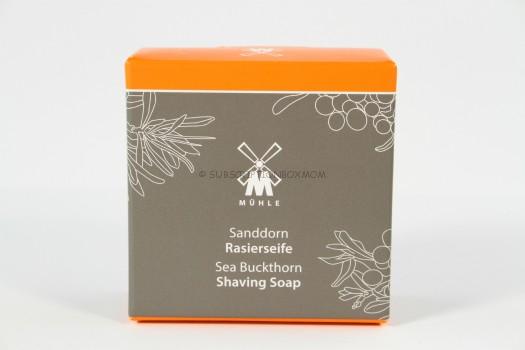 Muhle Sea Buckthorn Shaving Soap $12.00 Muhle has been around for 70 years and are known for making high quality products.  This soap has a fruity smell, which comes from the fruit from the Sea Buckthorn plant.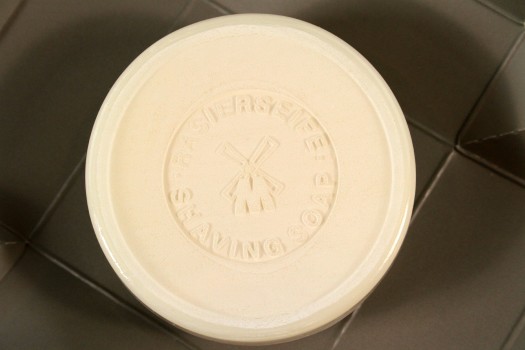 This is a closer look at the soap.  It formed a nice rich lather and the smell was a nice bonus.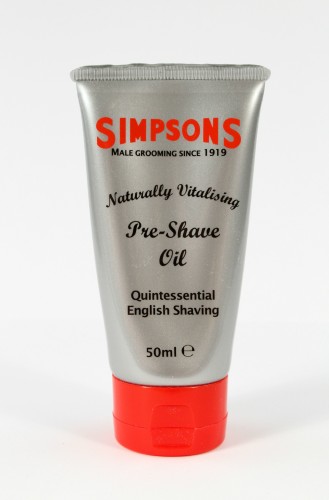 Simpson's Naturally Vitalising Pre-Shave Oil $15.24  This pre-shave oil is applied to hair before shaving, to help soften and prep the area.  This is fragrance free and worked well.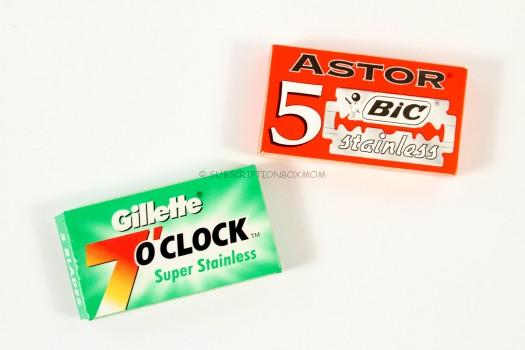 Gillette 7 O'Clock Greens & Astor Replacement Blades $3.00 est The 7 O'Clock blades are made in Russia and lasts 3-6 shaves.  The Astor blades are made in Greece and lasts 3-7 shaves.  My husband tried the Astor blades and he was impressed with the closeness of the shave.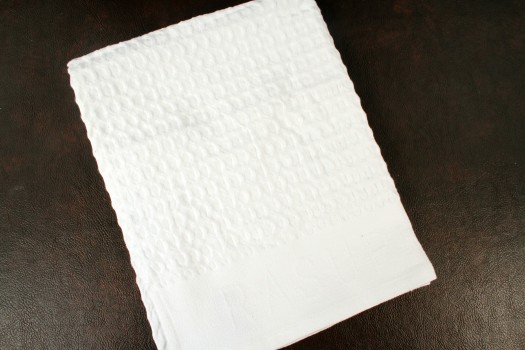 Muhle Pure Cotton Waffle Pique Shaving Towel $14.48  Talk about soft!  I really wanted this towel for my hair, but my husband kept it.  To a great shave experience, soak this in hot water and place on your face till it cools (no less than 3 mins). My husband really loved this experience.
Final Thought:  I didn't get a retail value of the razor and brush, but everything else came to a total of  $44.72.  From Subscription Box Dad "The perfect shave box was full of great finds. I started first with the pre shave treatment that seemed to help to relax the hair where it was applied. There wasn't any fragrance to speak of. However, there was a great smell from the shaving lather that was very pleasant. The lather not only smelled good, it also did a really good job covering my areas of shaving. It stayed in my face the whole time with little reapplying. Overall, I liked the box. I can't wait until the next box, which hopefully comes with after shave."
If you want to try The Perfect Shave, use the coupon BESTSHAVE20 to save 20% when you subscribe.
Do you like FREE SUBSCRIPTION BOXES?  Click HERE to see my free subscription box list.
You can see my FULL coupon list HERE.
Do you love Giveaways?  Click HERE to enter all my Giveaways