September 2, 2015
09/02/15

By Subscription Box Mom

2 Comments
2
SnackNation Review – "Sample Box" + Free Box Offer – August 2015
Disclosure: This post contains affiliate links.  I received this box for review.
SnackNation is a healthy snack deliver service designed to improve your office environment, while providing healthy snacks to your employees. They have boxes for companies with 1-15 employees, as well as boxes for bigger companies.  I was sent the sample box for review, which is a great way to test out this subscription (there is a free offer at the end of this review).
The sample box is filled with 15-20 snacks and is $19.99.  If you want to try it out, you can get it FREE, just pay $9.95 shipping.  SnackNation also gives back to malnourished children.  For every snack delivery, SnackNation donates a month supply of multi-nutrient packs.
The Details:
Plans, Cost, What's in the box?:
Incubator (1-19 employees) $299.00/month
Start-Up (20-39 employees) $579.00/month
Venture (40-74 employees) $849.00/month
Enterprise (75+ employees) $1109.00/month
What's in the box?
The incubator contains 140-160 snacks.
The Start-Up contains 280 – 320 snacks
The Venture contains 420-480 snacks
The Enterprise contains 560 – 640 snacks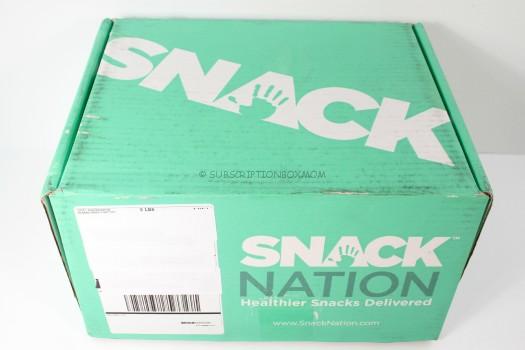 SnackNation shipped in a big green box.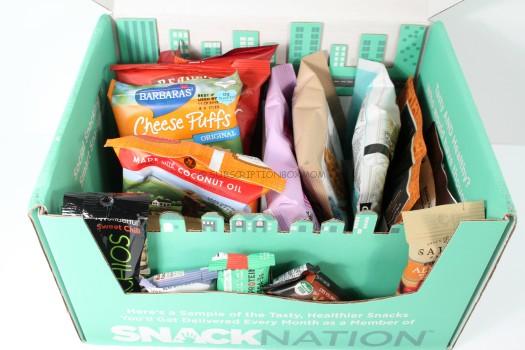 The box turns into a nice display for the office.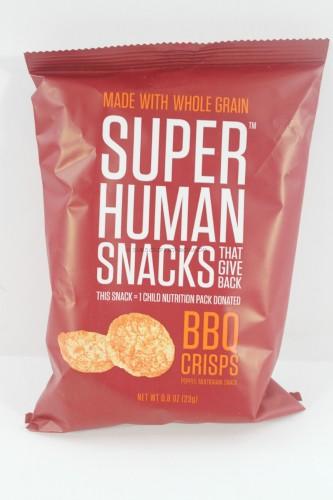 Super Human Snacks BBQ Crisps These are a lighter chips made with whole grains and have 50% less fat than other chips.  They are also free from preservatives, artificial flavors, colors, and cholesterol.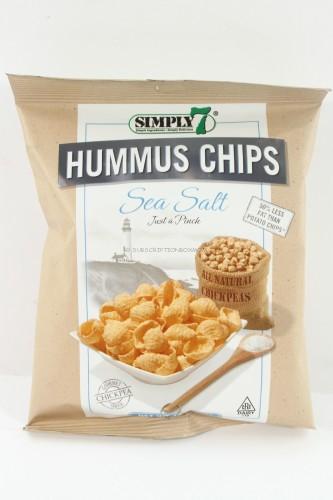 Simply7 Hummus Sea Salt Chips: These chips are made with chickpeas that have been baked into chip form.  These also have 50% less fat than other potato chips and are all natural.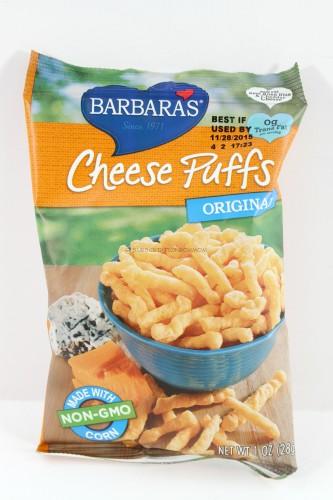 Barbara's Cheese Puffs Original:  These look like Cheetos, but these are made with real cheese and non-gmo stone ground yellow corn.   These have a natural cheese powder coating and are much better than Cheetos.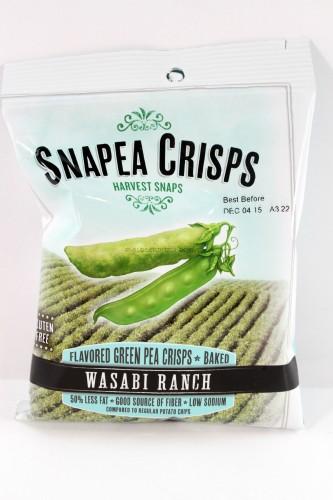 Snapea Crisps Wasabi Ranch These are a puffy green chip that is flavored with green peas and these also have a spicy kick.  70% of these chips are made with whole peas.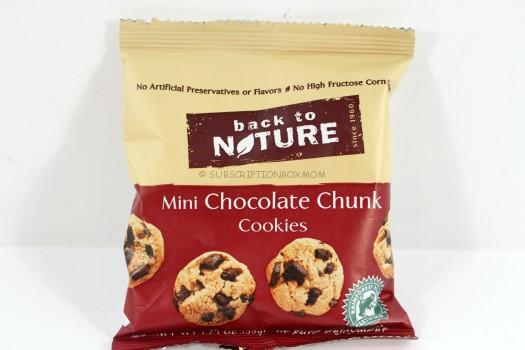 Back to Nature Mini Chocolate Chunk Cookies These cookies taste great but are not filled with any artificial preservatives or flavors.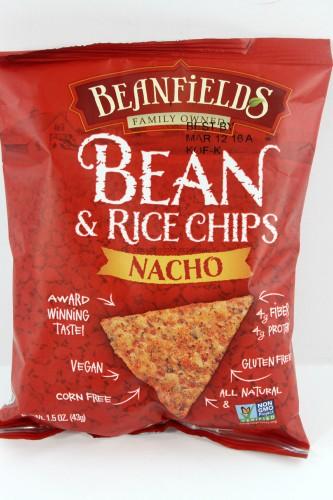 Beanfields Bean and Rice Chips Nacho: These are a healthy version of a Doritos.  These chips are packed with fiber, protein and are vegan, gluten free and all natural.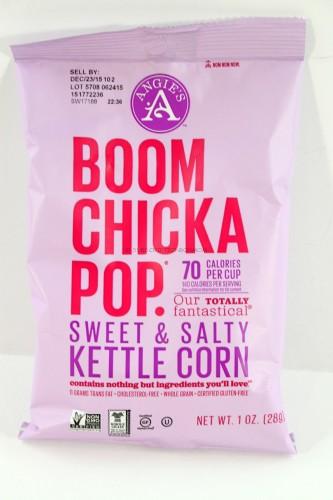 Boom Chicka Pop Sweet & Salty Kettle Corn: This tastes like kettle corn, but only has 70 calories per cup.  I love popcorn and this can fill my craving without all the saturated fats of normal popcorn.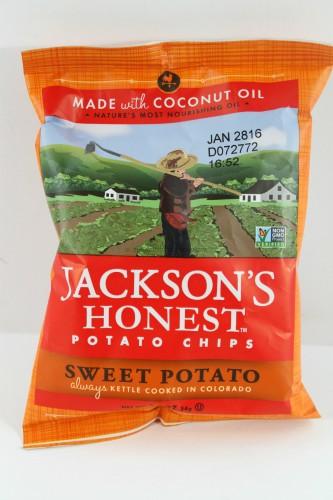 Jackson's Honest Sweet Potato Chips:  These sweet potato chips are kettle cooked in coconut oil.  These are crunchy sweet chips.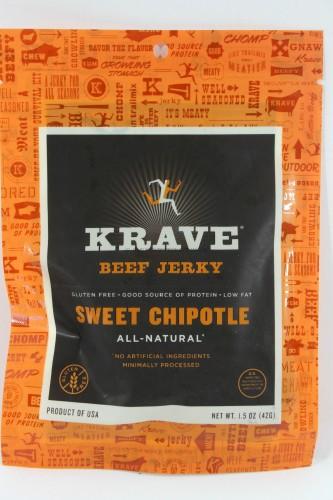 Krave Sweet Jerky Sweet Chipotle  I have had Krave jerky before and it's tender and flavorful.  This is all natural, which means it doesn't have that yucky after taste most store bought jerky contains.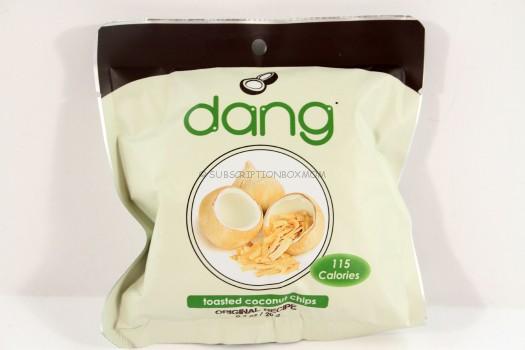 Dang Coconut Chips  These are toasted coconut chips have 115 calories and are very tasty, if you love coconut.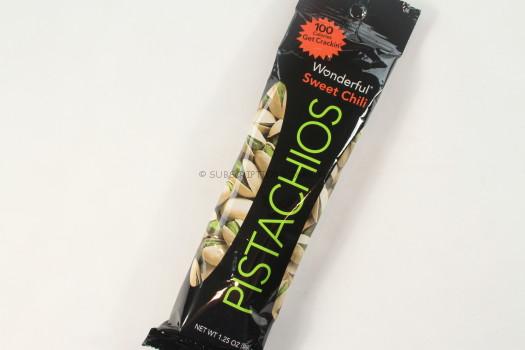 Wonderful Sweet Chili Pistachios  Pistachios are one of my favorite healthy snacks and these have a nice spice.  These only have 100 calories and are fun to crack and eat.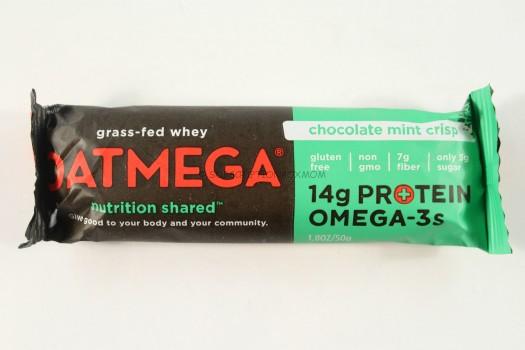 Oatmega Chocolate Mint Crisp This has 14 grams of protein, low sugar, and packed with Omega-3s.  This a great bar for when you skip lunch and need some nutrition.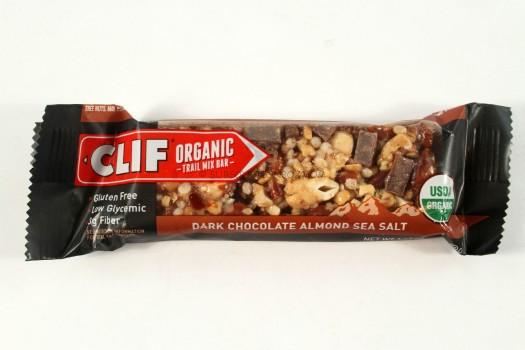 Clif Organic Dark Chocolate Almond Sea Salt This is certified organic and the combination of dark chocolate, almond, and sea salt is really tasty.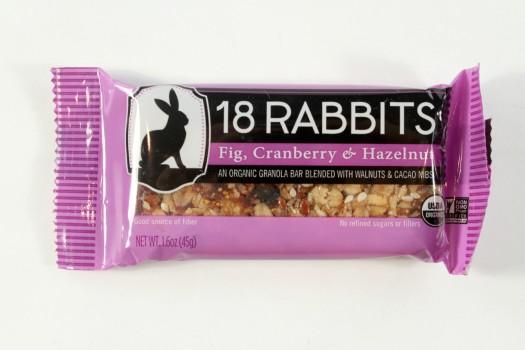 18 Rabbits:  This organic bar has fig, cranberry, hazelnut, walnuts and cacao nibs.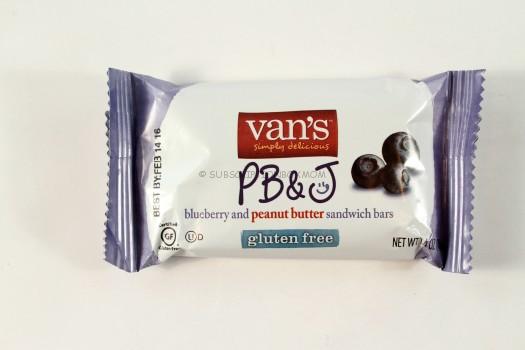 Van's PB & J: This is a sandwich bar is made with blueberry and peanut butter. This is gluten free and it's another great bar for when you have to work through lunch.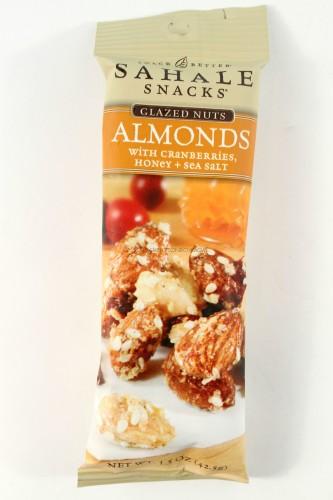 Sahale Snack Almonds with Cranberries, Honey & Sea Salt This sweet and nutty mix has almonds, cranberries, honey and sea salt.  I have had this before and it's fantastic.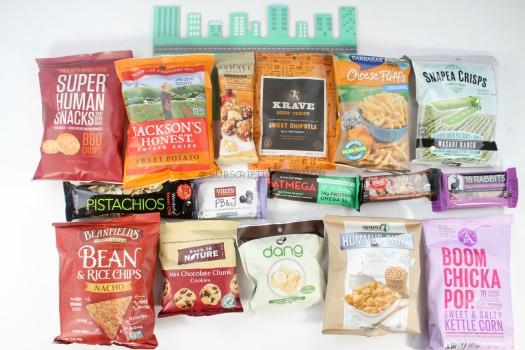 Final Thought: This was a great box.  My husband brought this box to his office and by the end of the day, many of the snacks were gone.  I actually box up various snacks I have left over and often send them with my husband to work.  Having healthy snacks at work helps boost morale and makes it convenient to grab a snack, instead of having to leave the office.  If you want to try SnackNation, you get a free sampler box for $9.95 shipping, just use this link.
Do you like FREE SUBSCRIPTION BOXES?  Click HERE to see my free subscription box list.
You can see my FULL coupon list HERE.