September 14, 2015
09/14/15

By Subscription Box Mom

0 Comments
0
Sapphire Soul September 2015 Review + Coupon
Disclosure: This post contains affiliate links.  I received this box for review.
Sapphire Soul is a subscription that focuses on holistic health, positive energy and helping you bring out the best in your soul.   The original box is $33.00/month (Large is $54.00) and the boxes are filled with products to try, nuggets of wisdom and "soul work" to do throughout the month.  They also have a Facebook group you can join and "where YOU can connect, ask + answer questions and focus on YOU".  The large box is similar to the original box, but it includes a piece of jewelry.
The Details:
Cost: Original Box $33.00/month, Large Box $54.00/month
Shipping: Original $8.50, Large $7.50
Coupon: Use the coupon REVIEWLOVE to get 20% off your 1st box of a medium or large box.
What's in the box? Each month, you will receive a box filled with samples to enhance and inspire your body, mind and soul. Items could be from existing or brand new companies; focused on holistic and organic health, metaphysical products, and items good for balancing the energy in your home.  You will get apothecary items, candles, crystals, resource worksheets/guides about crystals and essential oils, teas, jewelry, affirmations, essential oils, products related to holistic and organic wellness, inspirational art, love, positive energy, abundance, inspiration! You can expect a combination of a few of these items and more!n your home.
Shipping:  They ship anywhere in the US
When am I billed? The 14th of the month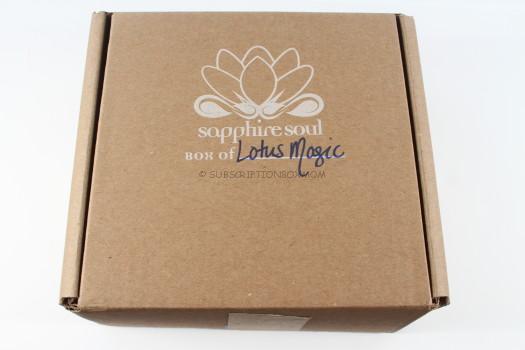 I received the large box for review, which was themed Lotus Magic.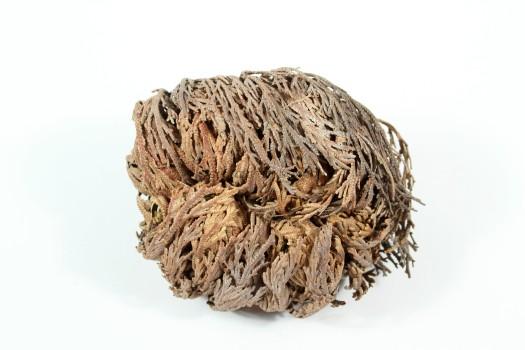 Rose of Jericho $9.00 This desert moss comes back after extreme dehydration, lasting months or years.  This is a great example that nothing is lost forever.  Whether you are doing something new or have had a loss in your life.  To make this green again, place it in a bowl of water for 1-2 hours.  You can keep in water and when you start to see mold, take it out let it dry and you can start the process over again.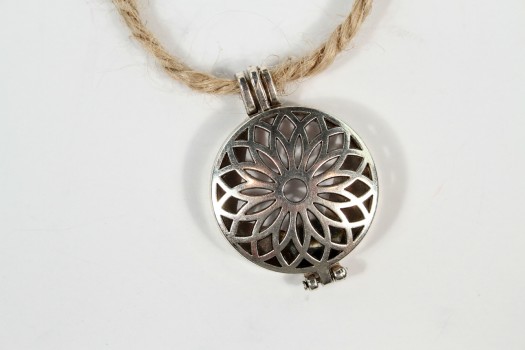 Lotus locket w/ soul scroll and REAL RAW Sapphire nugget $26.00 This locket contains an inspiring scroll and a real sapphire.  You can also use this locket to hold essential oils.  Soak a cotton ball in essential oils and place it in the locket.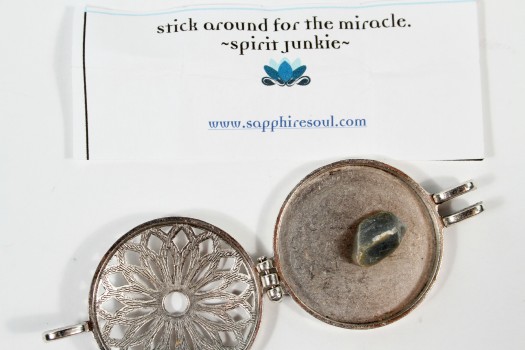 Sapphire Soul included a real raw sapphire.  The sapphire means wisdom, royalty and the divine.  Many religions believe sapphires have a divine meaning and the stone also provides protection and good fortune.  The scroll read, "stick around for the miracle "spirit junkie"".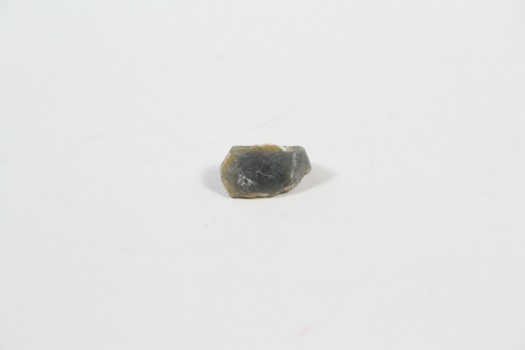 This is a closer look at the sapphire.  I am keeping this in the locket.  The sapphire was my grandmother's birthstone and wearing the locket with her birthstone reminds me of her.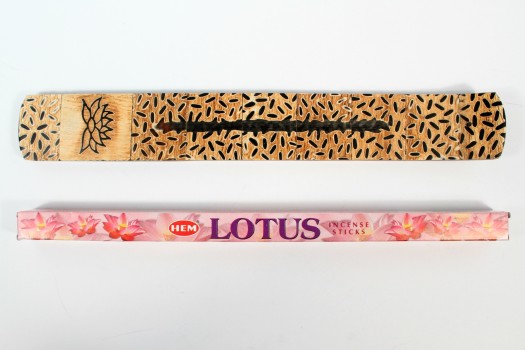 Lotus incense holder w/ lotus incense $6.00 A beautiful incense holder and some HEM incense were included in the box.  The incense is made in India and has a great baby powder/floral smell.  You can burn this in your secret space or to just relax.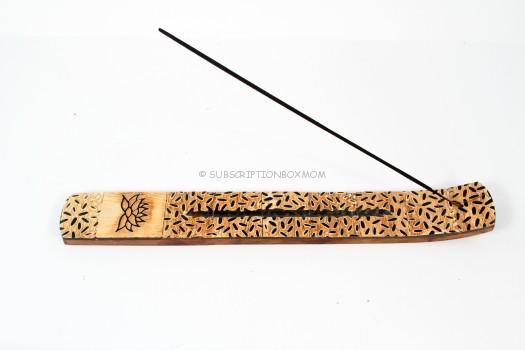 This is the first incense holder i have owned, and I think it is beautiful.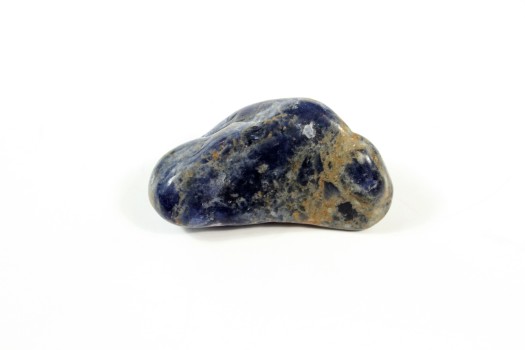 Sodalite tumbled or heart stone $6-8.00 Subscribers received either a sodalite stone or a blue goldstone in their box.  I received a sodalite stone which improves self-esteem and calms anxiety and panic attacks.
Core Desired Feeling tattoo and Sapphire Soul tattoo  The tattoo on the left is part of Danielle LaPorte's core desired feelings tattoos.  You can find out more about core desired feelings at this link.  When applying the Abundant tattoo, wet the area and say three times "I'm awesome".  There was also a Sapphire Soul tattoo and the flower represents rebirth.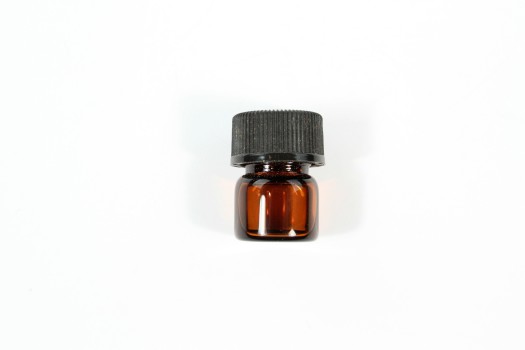 Gem infused Focus essential oil blend $4.00 Allison, the owner of Sapphire Soul made this blend especially for subscribers.  This was soaked in the sunlight and moonlight and is designed for clarity and focus.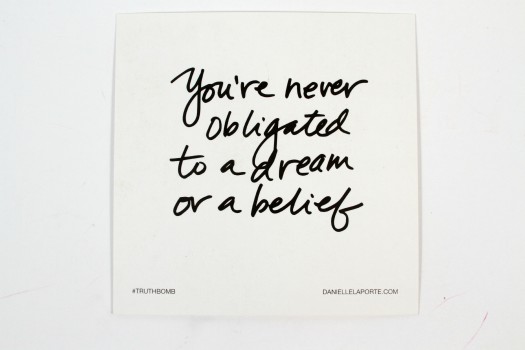 Truthbomb card This card is part of a larger deck of inspirational cards.  Place this is a common place and let the words resonate with you through the day.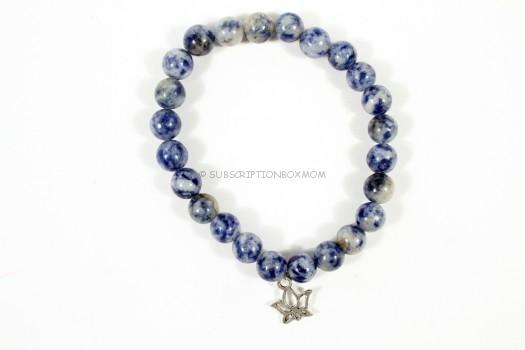 Sodalite gemstone bracelet w/ Lotus charm $26.00 This is the featured piece of the large box and is to remind you of the tribe of sisters in your corner all over the world.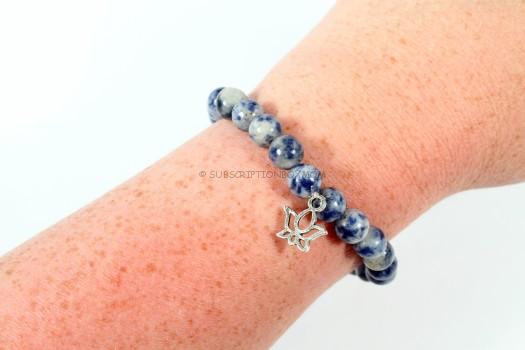 This is a look at the bracelet, so pretty.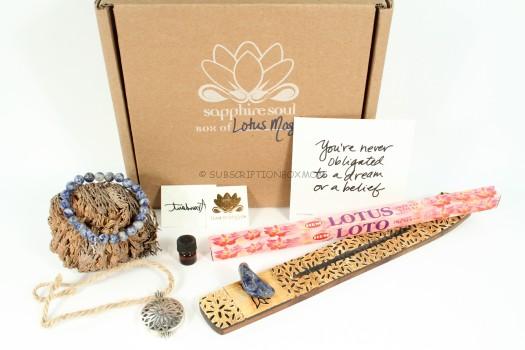 Final Thought: This box had a total value of $81.00.  If you are looking to add some spiritual wellness to your life, this is a great box.  The locket and sapphire really has some personally meaning to me and I am going to find a pretty chain for the locket.  If you want to try Sapphire Soul, use this link with the code REVIEWLOVE to save 20% on your 1st box of a medium or large box.
Do you like FREE SUBSCRIPTION BOXES?  Click HERE to see my free subscription box list.
You can see my FULL coupon list HERE.
Do you love Giveaways?  Click HERE to enter all my Giveaways.