September 21, 2015
09/21/15

By Subscription Box Mom

2 Comments
2
Okashi Connection Review September 2015 + Coupon
Disclosure: This box was received free for review.
Okashi Connection is a Japanese snack box that ships worldwide for $22.00/month.   Each box is packed with about a pound of candy.  Okashi Connection changed their boxes this month and now includes an information booklet, complete with descriptions and pictures.
The Details:
Cost: $22.00
Shipping:  Shipping is FREE and they ship WORLDWIDE.  They don't ship to a few locations, click HERE to see a complete list.
What's in the box? They send a size 60 box with around a pound (between 400-600 grams) of Japanese candy and snacks. We strive to include things that are difficult or impossible to get outside of Japan and seasonal items. We also include some information about the candy, as well as a video, hosted by Karin (13) and Haruka (11), with their opinions and instructions on how to make / eat the items.
When am I charged?   Your card will be charged on the 30th (or last day) of the month.
When does my box ship? Boxes will be shipped within the next week after being charged, and they should arrive at your door within 1-3 weeks after that. 
Website: http://okashiconnection.com/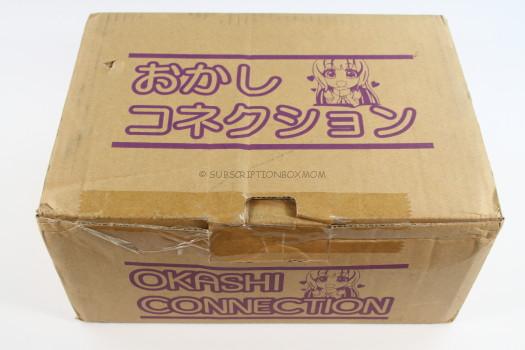 Okashi Connection ships in a cute little box,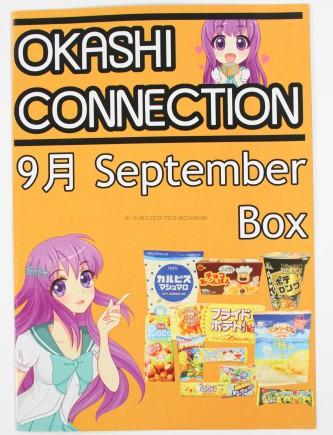 The information card is colorful brochure that describes each snack in the box.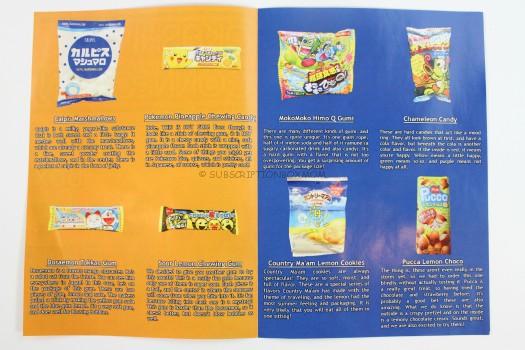 Okashi Connection does a great job at explaining each snack.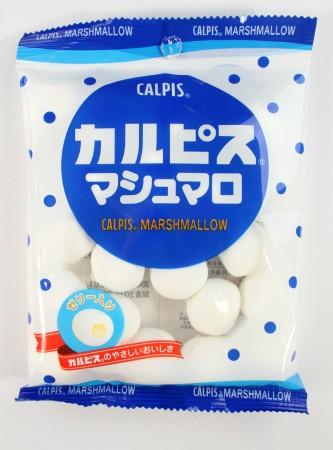 Calpis Marshmallows: These are smalls soft and chew marshmallows with a calpis cream in the center.  Caplis has a milk-like filling int the middle.  M 6 year old doesn't love it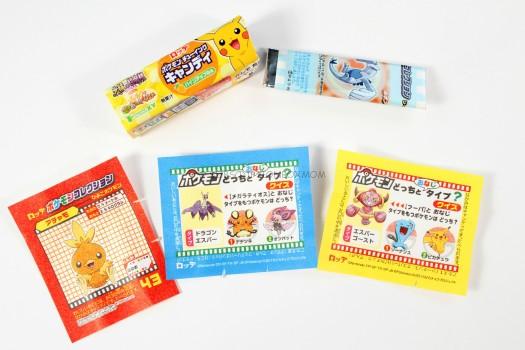 Pokemon Pineapple Chewing Candy:  This looks like gum, but these are sticks of chewing candy.  They have a nice pineapple taste and slowly dissolve in your mouth.  Each wrapper features a cartoon, puzzle, Pokemon bio and stickers.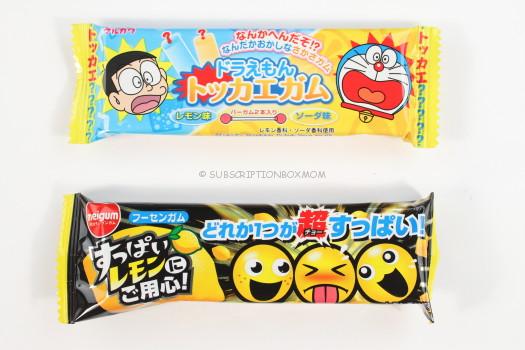 Doreaemon Tokkae Gum:  This package contains a blue stick of gum and a yellow stick.  The yellow stick of gum tastes like soda and the blue, lemon.  The gum is soft and very flavorful.
Sour Lemon Chewing Gum:  This gum contains three gum balls but only one is super sour.  When L and I did our tasting video, I think he got the super sour ball.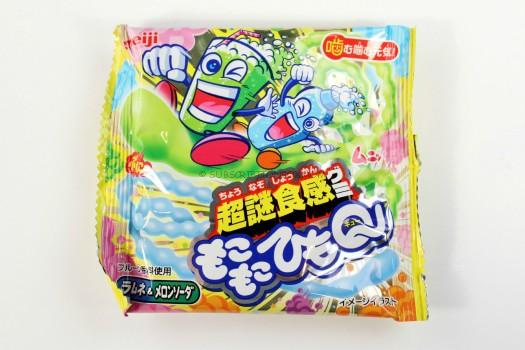 MokoMoko Himo Q Gumi This is a long puffy gumi that is half blue, half yellow, which is melon soda and ramune.  My 6 year old really loved this and I am saving the other half for my 3 year old.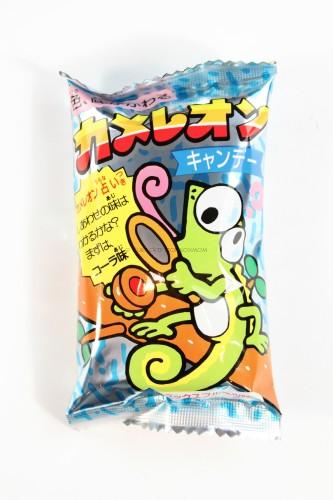 Chameleon Candy:  These hard candy balls are cola flavored then turn yellow, green or purple depending on your mood.  Yellow is a little happy, green is so-si and purple is not happy at all.  My whole family loved these, well T didn't get any yet because they are a bit of a choking hazard.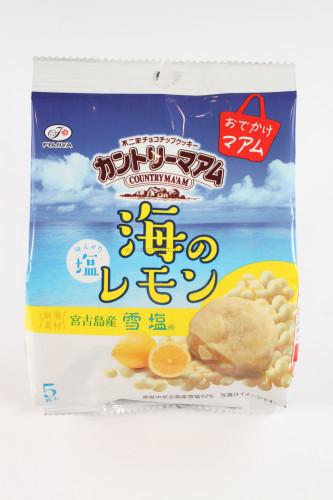 Country Ma'am Lemon Cookies  We have had the strawberry cookies but the lemon were new.  These are moist soft cookies with a lemon filling inside.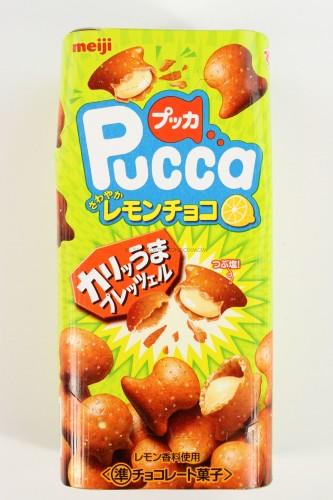 Pucca Lemon Choco These look like fish and octopus (according to my son) and are a pretzel coating filled with lemon.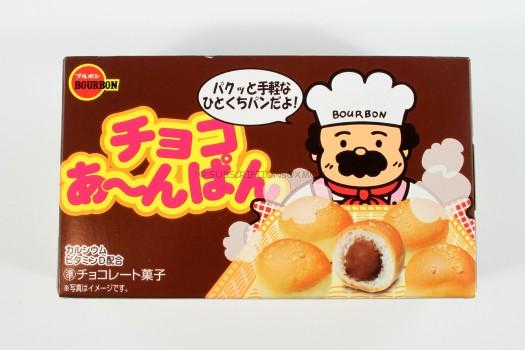 Choco Anpan: These are flaky pieces of bread filled with chocolate.  These have a great rich chocolate flavor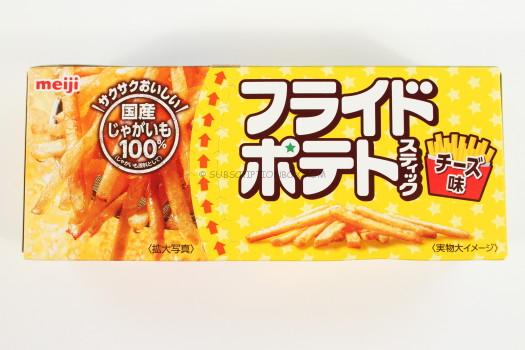 Fried Potato Sticks: Cheese  Hmmm these are my favorite snack from the box.  The crunchy potato sticks are covered in a cheddar powder.  Between my son and I these are already gone.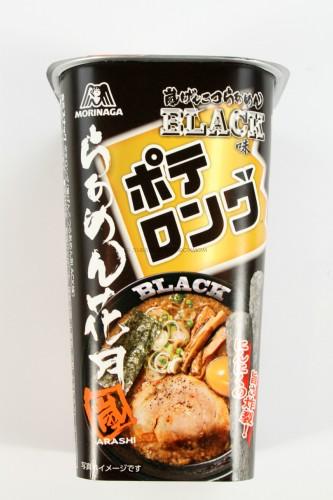 Potato Long: Black Ramen:  These black crunchy fries are flavored with ramen and garlic.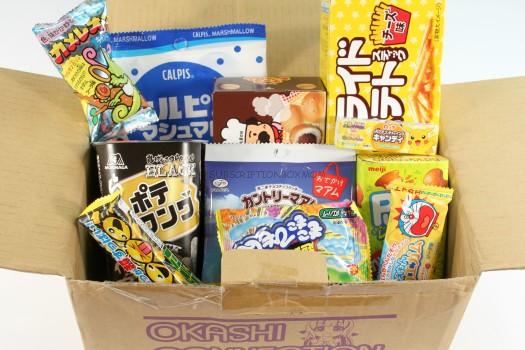 Final Thought: This was a great box and like most months, it's already almost gone.  My whole family devours each box.  Okashi Connection consistently tasty snacks.  Each box has new selections along with some old favorites.  If you want to Okashi Connection,  click HERE to subscribe and use the code Boxmom to get $1.00 off your box.
Do you like FREE SUBSCRIPTION BOXES?  Click HERE to see my free subscription box list.
You can see my FULL coupon list HERE.
Do you love Giveaways?  Click HERE to enter all my Giveaways.