September 12, 2015
09/12/15

By Subscription Box Mom

0 Comments
0
Kiwi Crate Halloween Lights Review + Coupon
Disclosure: This post contains affiliate links.
We have another Kiwi Crate Halloween Project!  I love Halloween, so our family has had so much fun with all the Halloween crafts.  The Kiwi Crate Halloween Lights kit is a fun kit to make four little Halloween themed lights for only $16.95 (one time purchase).  I was sent one for review, but I also bought one (one for each boy).
Kiwi Crate is a fun activity and craft subscription box for kids 4-8.
Crates are $19.95month and filled with Explore magazine, along with two featured crafts.  You can add-on a sibling pack or upgrade and get a featured book each month with your box.  Click HERE and use the code SHARE10 to save $10.00 on your first month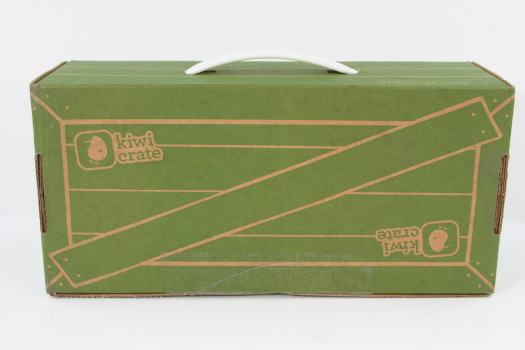 Everything comes in this cute little suitcase.  If your kids are like mine, the box will be kept to store all kinds of "treasures".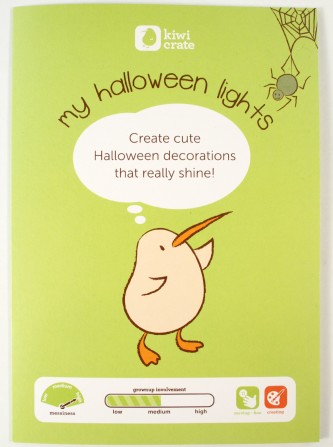 This project rates high on the messiness scale and medium on the grownup involvement.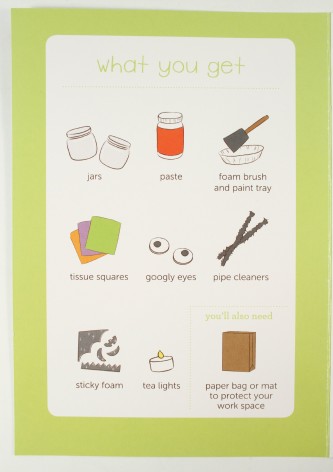 In the booklet, there is a diagram of everything in the box, you just need a protected are to work.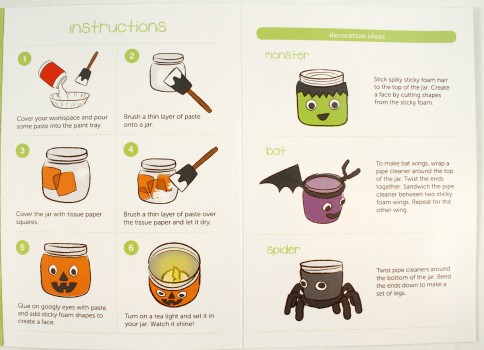 The directions cover step by step. My oldest can do this himself, my 3 year needed more help from me.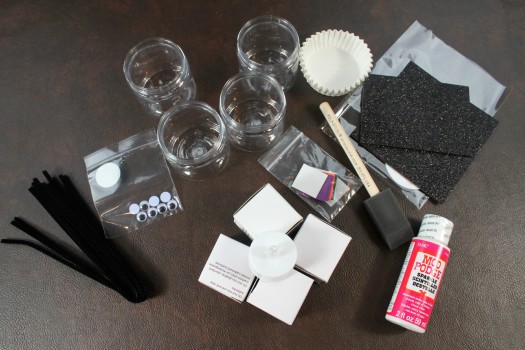 This is everything in the kit, it even includes battery operated lights.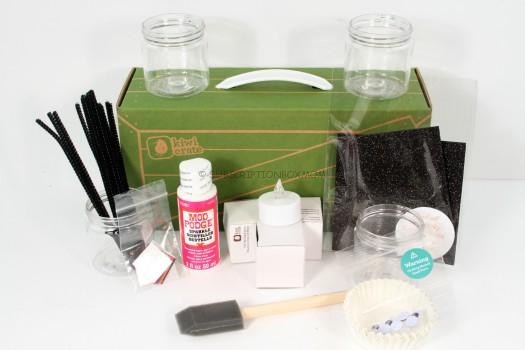 Another look at the box contents.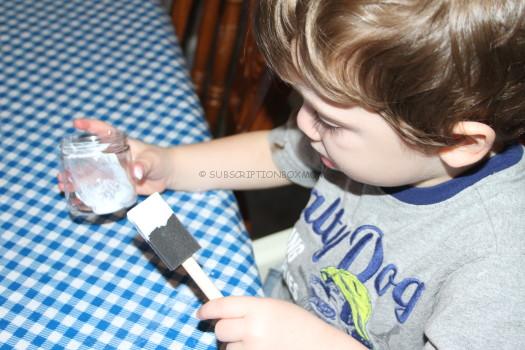 T and I got to work on the project.  You first paint the pots with this glitter Mod Podge.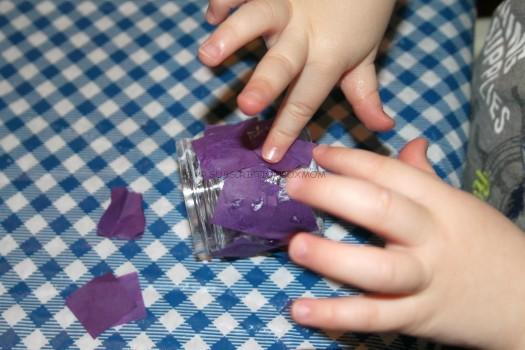 You then stick the pieces of tissue paper on the glue.  T got glue EVERYWHERE, some was even on the pot.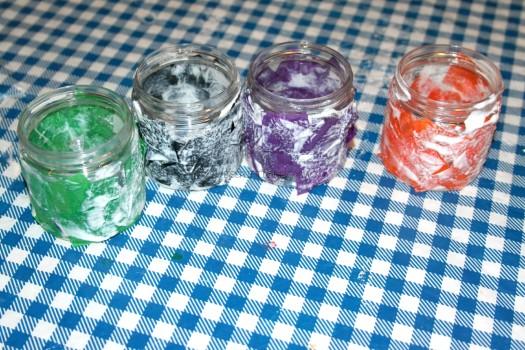 You cover the pots with Mod Podge again and let dry, then you add stickers.  So I didn't take pictures of adding stickers, eyes and decorations, but here is what you missed.
"T, lets not put glue in your hair AGAIN."
"T, put the eyes on the pumpkin, not in your eyes."
In all seriousness, the project was really fun.  I had to do a bit more with T, than a 4 year old would need, but there was still  plenty for him to do.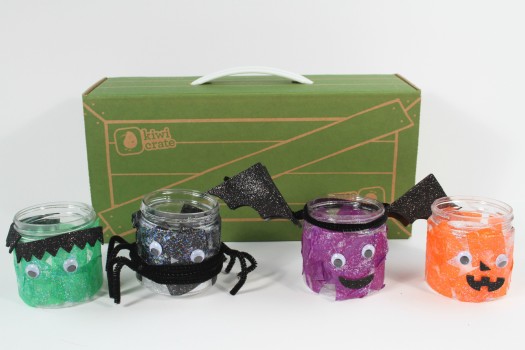 This is the finished project.  I added the spider legs, and bat wings, T did the rest.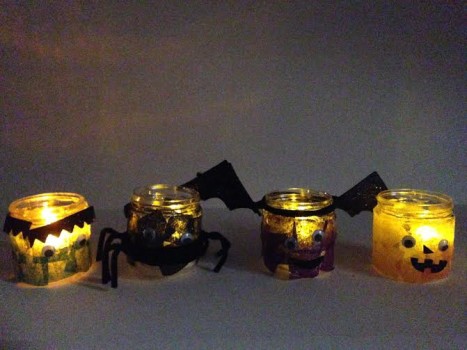 I was going to a beautifully lit, glowing photo, but you get this grainy, weirdly lit on instead.  These are really cute to put on a dresser as a night light, just remember to turn out the lights.
Final Thought:  This is a super cute craft.  We actually bought the same craft a year or two ago when L was smaller.  L hasn't completed his yet, mainly because this week has been all about learning sight words.  To pick up this kit, check out the Halloween Lights box with this link.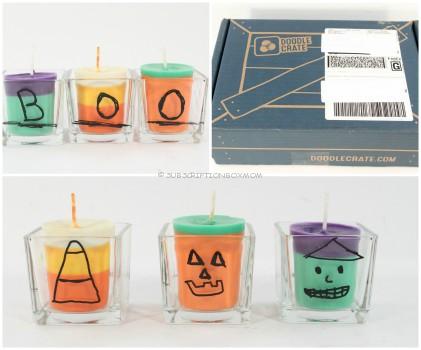 You can check out my Doodle Crate candle review here.
There is also a cool Koala Crate kit!
Koala Crate Glowing Pumpkin $6.95
There is also a FREE TRIAL.
There is  a NEW FREE TRIAL for Kiwi Crate.  This is the Pom Pom Pets crafts.  This is an awesome craft.  My son completed it in a past crate, and loved it!  To sign up for the FREE trial kit, click HERE and pay $3.95 shipping.  You will be signed up for a subscription.
*Promotion SCHOOL30 is only valid on subscription purchases and does not apply to Shop purchases, sibling add-on or Canadian shipping charges. Expires 11:59pm August 17, 2015.
Do you like FREE SUBSCRIPTION BOXES?  Click HERE to see my free subscription box list.
You can see my FULL coupon list HERE.
You can check out list of Subscription Boxes for Kids.
Do you love Giveaways?  Click HERE to enter all my Giveaways.