August 10, 2015
08/10/15

By Subscription Box Mom

0 Comments
0
Wantable Accessories August 2015 Review
Disclosure: This post contains affiliate links.
My Wantable Accessories arrived for AUgust and Wantable has changed up the packaging. Wantable is $40.00 for the first month and $4.00 is applied as credit on your second month.  If you keep everything in your box, you will get a $4.00 credit, so your box is $36.00.  If you get one or more items that you don't like, you can return them for partial credit, or full credit.  If you return items, you will not get the $4.00 credit and will pay $40.00 for your box (before any refunds). You fill out a style quiz when you sign up and let them know all about your preferences.  There is a comment box, so if you want a specific item or have specific requests, you can let Wantable know.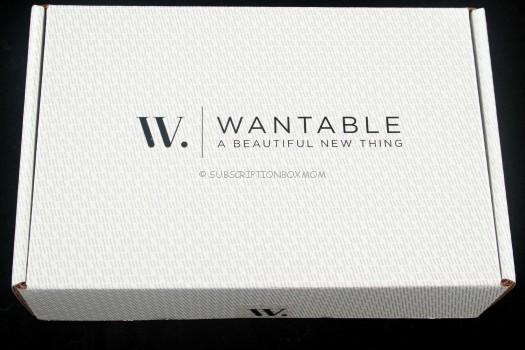 Wantable ships by USPS and comes in a little white box.
Wantable has changed their packaging.  Instead of the velvet pouches, Wantable ships all the jewelry in a black box.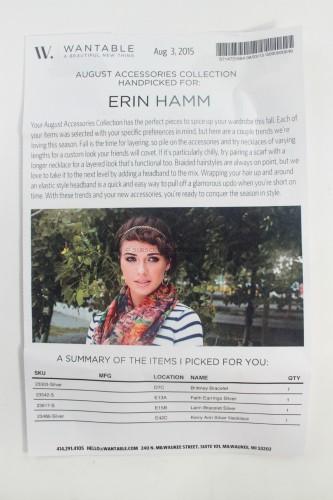 Every Wantable box comes with and information booklet with information about the pieces in your box.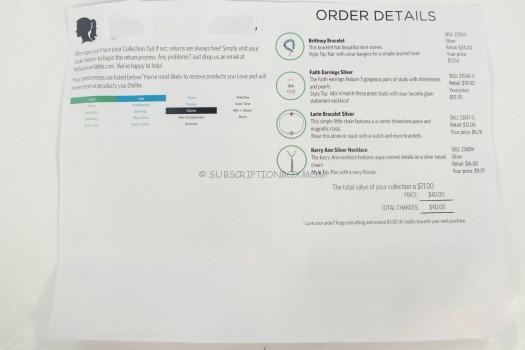 Inside, your profile is on the left and a details list of your box is on the right.  Wantable tells you the retail price, as well as what you will get back if you return an item.
Here are my preferences:
Love: Bracelets, Necklaces, Rings, Silver Tone
Like: Earrings, Multi Tone, Sunglasses, Classic, Glam and Rock n Roll.
Dislike: Gold Tone, Watches, Scarves, Boho, Mix n' Match, Hair Accessories.
Kerry Ann Silver Necklace Retail $16.00, Your Price $9.01: This is a really unique necklace.  There are two silver tassels on each end of a leather cord.  You can let it lay hanging down like a scarf, or twist like I did for a different look.
Larin Bracelet Silver Retail $12.00, Your Price $6.75  This simple bracelet has a rhinestone encrusted circle on a ball chain.  I really don't love this piece, mainly due to the chain, but it's not worth it to return.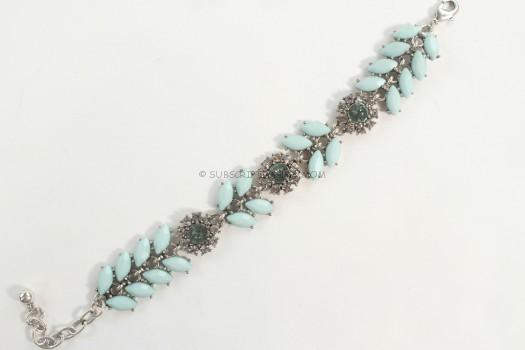 Larin Bracelet Silver Retail $24.00, Your Price $13.52 This silver and min bracelet is beautiful and my favorite piece in the box.  I love the pretty silver stones and the silver flowers with green stones in throughout the bracelet.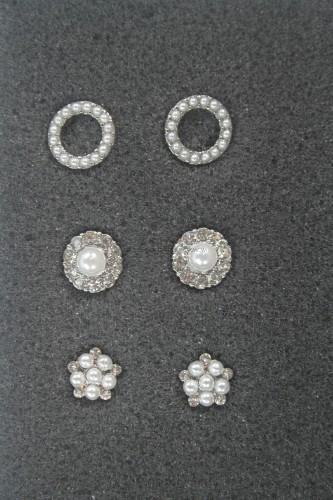 Faith Earrings Silver Retail $19.00, Your Price $10.70  There was a set of three faux pearl and silver earrings.  I like that some pairs are more formal than others, so I can wear them with different outfits.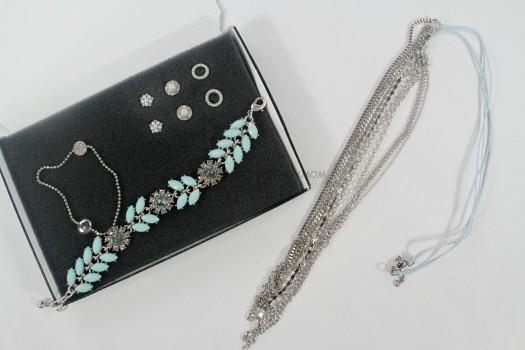 Final Thought: This box had a total value of $71.00.  While I liked my box, I didn't love it as much as last month.  I prefer more edgy pieces over pretty/romantic pieces.  I also miss the old packaging, I kept all the jewelry in the velvet pouches for storage.  All in all a nice box, but it didn't blow me away.  You can try Wantable here.  Remember, you can always return one or more items from your box!
Do you like FREE SUBSCRIPTION BOXES?  Click HERE to see my free subscription box list.
Check out my Full List of Subscription Box Coupons
Do you love Giveaways?  Click HERE to enter all my Giveaways.