August 28, 2015
08/28/15

By Subscription Box Mom

0 Comments
0
Okashi Connection September 2015 Review + Coupon
Disclosure: This post contains referral links.
Okashi Connection is a Japanese snack box that ships worldwide for $22.00/month.   Each box is packed with about a pound of candy.  Okashi Connection changed their boxes this month and now includes an information booklet, complete with descriptions and pictures.
The Details:
Cost: $22.00
Shipping:  Shipping is FREE and they ship WORLDWIDE.  They don't ship to a few locations, click HERE to see a complete list.
What's in the box? They send a size 60 box with around a pound (between 400-600 grams) of Japanese candy and snacks. We strive to include things that are difficult or impossible to get outside of Japan and seasonal items. We also include some information about the candy, as well as a video, hosted by Karin (13) and Haruka (11), with their opinions and instructions on how to make / eat the items.
When am I charged?   Your card will be charged on the 30th (or last day) of the month.
When does my box ship? Boxes will be shipped within the next week after being charged, and they should arrive at your door within 1-3 weeks after that. 
Website: http://okashiconnection.com/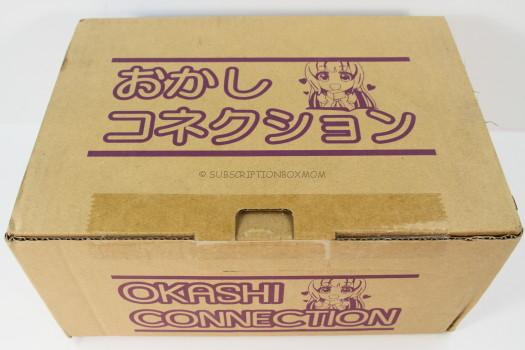 Okashi Connection's boxes were much fancier this month with their logo and the closure on the box.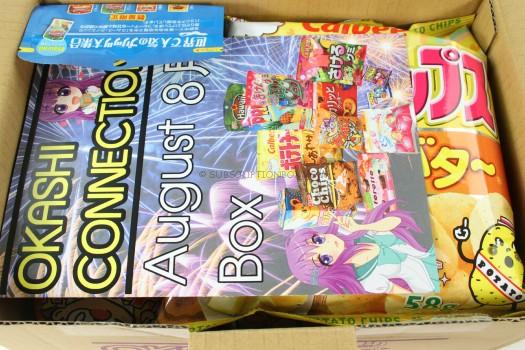 First Look
Okashi Connection always includes a full color brochure of all the snacks in the box.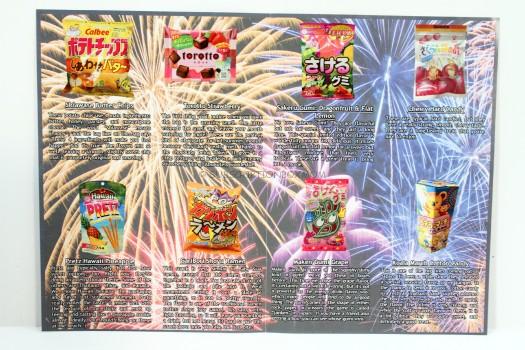 The brochure has full color pictures and descriptions.  I wish the background photo was a bit more muted, as the descriptions were slightly hard to read.
Shiawase Butter Chips:  I recently had a butter chip in another box, so I was expecting a more salty taste.  These chips have a sweet butter taste, which is really different from anything I have had.  My kids loved these, including my picky 6-year-old.
Torotto:  When I first saw this, I thought it was the same name as Toroto (anime character), but there is an extra "t" in this snack.  These are little chocolate cubes with strawberry filling, another hit with my boys.
Pretz Hawaii Pineapple:  This is a new packaging and new flavor.  These have the same cracker as other Pretz, but they have a powdery pineapple coating.  This is part of a Limited Edition run of Pretz, other flavor themes are based on Thailand, China, and Canada.
GariBori Shoyu Ramen: This looks like the ramen you cook, but this is more of a cracker like snack with a soy sauce topping.  This is messy to eat, but very good.
Sakeru Gumi: Dragonfruit & Flat Lemon These gummys have almost a spongy texture and have a nice citrus/fruity flavor.  My 3-year-old loved these and were great potty training awards.
Cherry Hard Candy:  These are little round cherry candies.  They don't taste like a Jolly Rancher, they have a more natural cherry flavor and they last a long time.
Maken Gumi Grape: These gummie each have shape of the game rock, paper scissors (Janken in Japan).  We received the grape flavored scissors gummie.  This had a strong grape smell and my boys loved it. I didn't get  taste.

Koala March Cotton Candy I love Koala March cookies.  These little Koala cookies are sweet and feature different Koalas on each one.  The filling is a sweet cotton candy, that tastes like the real thing.
Pucchibi Chewy Candy: Grape & Cider: Each bag is filled with tiny chewy candies.   Cider tastes a bit like lemon lime soda and blueberries.  The grape had a nice nice grape flavor, and I would love to have more.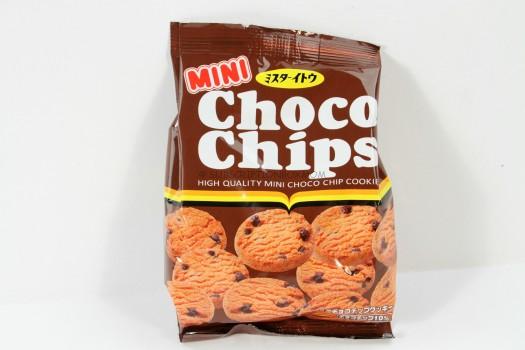 Choco Chips: While these look like regular chocolate chip cookies, they have a gingerbread flavor, which makes them taste great.  My 6-year-old and husband both finished the bag the first night.
Karitto Florentine Cookies: These buttery almond cookies are extra crispy and have a crunchy sugar center.
Final Thought: This was a great box as usual.  Okashi Connection consistently sends great tasting boxes.  We have had the box for a few days and the box is almost gone.  My family loves this box and it is always packed with snacks.  If you want to Okashi Connection,  click HERE to subscribe and use the code Boxmom to get $1.00 off your box.
Do you like FREE SUBSCRIPTION BOXES?  Click HERE to see my free subscription box list.
You can see my FULL coupon list HERE.
Do you love Giveaways?  Click HERE to enter all my Giveaways.