August 9, 2015
08/09/15

By Subscription Box Mom

0 Comments
0
GlobeIn August 2015 Review + Coupon – Artisan Subscription Box
Disclosure: This post contains affiliate links.  I received this box free for review.
GlobeIn theme for August is "Laundry", which promises to make laundry more fun!  Boxes are $35.00 month to month and filled with handmade items from all over the world.  I love the quality of the items in my GlobeIn boxes.  You also find out about where each items comes from and who made it.
GlobeIn has also has a Benefit Basket.   The Benefit Basket contains one crafted good from a remarkable, remote artisan, all in a colorful, handwoven basket from their weaving collective in Oaxaca, Mexico.  You will also get story of the artisan, their community, and how you are making an impact on their lives.  The Benefit Basket is $19.95/month or $56.95 for 3 months, but you can get $7.00 off your 1 box of a 3 month subscription with the code TRYBENEFIT.
GlobeIn shipped in a much bigger box this month.
This quote on the box this month reads "The most memorable days usually end with the dirtiest clothes."  As a mom of boys, I totally agree!
First Look: I love the purple, my favorite color!
The information booklet is a bit different this month.  There is a page for every item in the box, and a description about where the product comes from.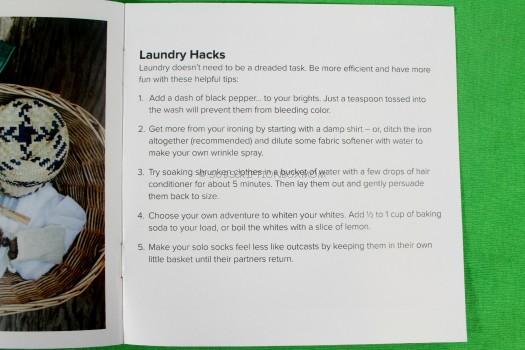 In the back of the book, there was a list of laundry hacks!  My favorite is to keep a basket of solo socks by the dryer, for when you find the match.  I have about 100 single pairs of socks, so I am going to do this!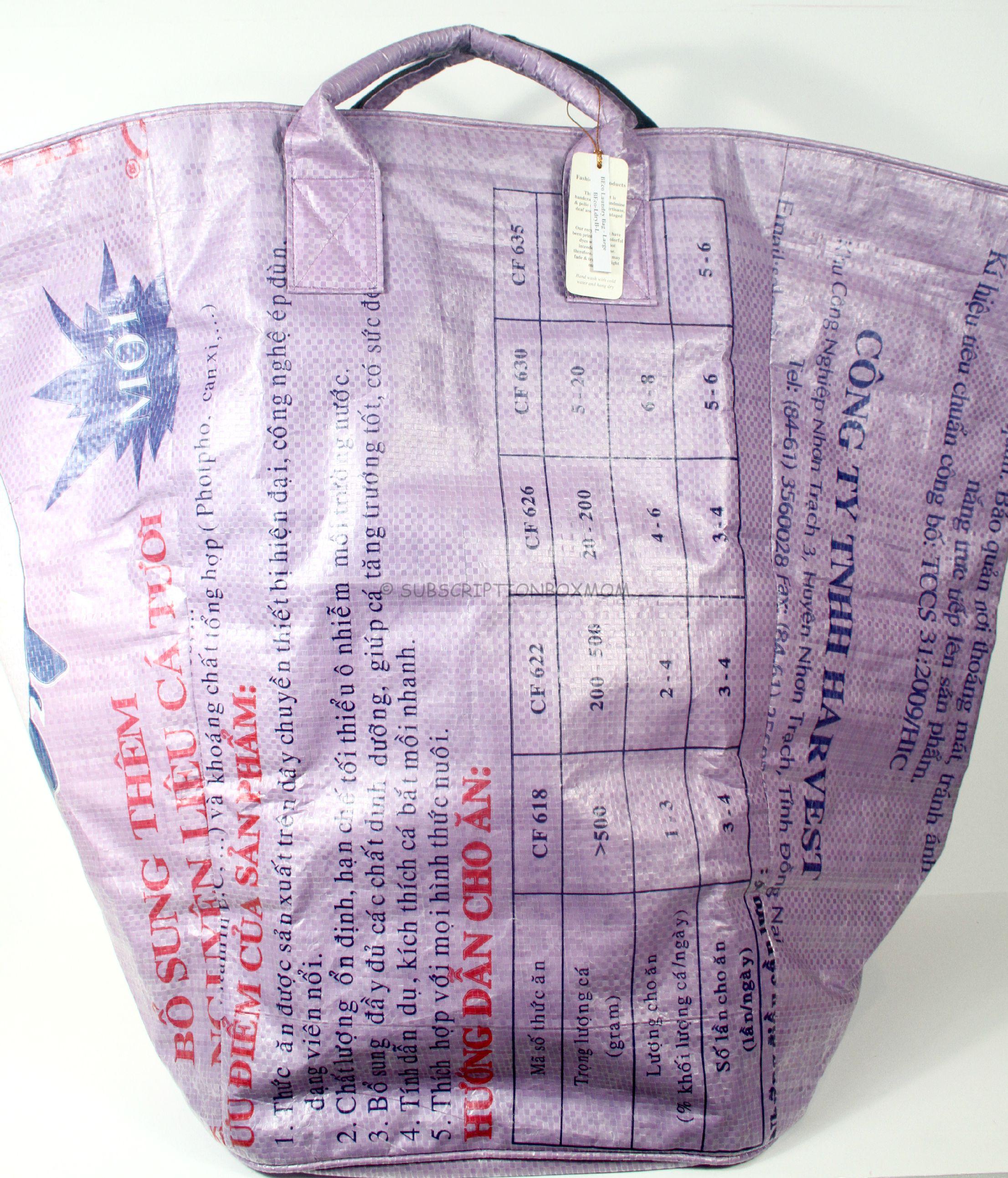 Upcycled Laundry Bag – Cambodia (Peace Handicrafts) $25.00 This bag is huge, 22.5 x 21.5 in to be exact.  It is made in Cambodia out of recycled concrete bags.  I already have my own method of organizing and storing clothes, I am going to use this for the beach.  This is big enough for towels, swimsuits, toys and more.  This is also great for a dorm room, you can fold down the top to use as a laundry basket.
Palm Leaf Basket – Mexico (GlobeIn) $12.00  I love these handwoven baskets.  I use them for the bathroom, candle storage, toy storage and to give gifts!  Each box comes with a new basket and I love the purple this month (I know I said that already).
First look in the basket.
Wool Dryer Balls (Set of 3) – Kyrgyzstan (GlobeIn) $15.00  If you have never used wool dryer balls, add that to your must have list.  Dryer balls dewrinkle clothes, soften clothes, and speed up drying time, you can even add oils for scented clothes.
Organic Cotton Bag (packaging for wool balls) – India (HAE Now) $2.50 The dryer balls came in a little cloth bag for storage, although I just keep my dryer balls in the dryer.  The bag would be especially useful for college students.
Soap Nuts Sampler – Nepal (Green Virgin Products)  $2.00 This sampler is enough for 4-7 loads of laundry.  These come from the ritha tree in Nepal.  When the shell absorbs water, it releases a sudsing detergent saponin.  This is chemical free and safe for people with nut allergies, as this is actually a fruit, not a nut.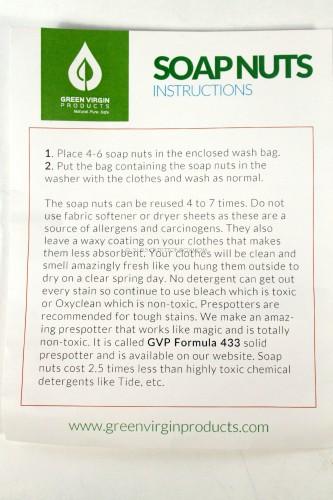 It came with a sheet of information and instructions.  My family has sensitive skin, so this may be a good detergent for us.
Final Thought: This box had a total value of $56.50.  While not my favorite GlobeIn box for me, I did enjoy it.  It will be nice to have more dryer balls, and that bag will be useful as a tote.  This would make a fantastic gift for a student going away from college.  If you order before the 15th, you will get this box, providing it doesn't sell out.  This has great must-have laundry items and that bag will hold lots of dirty clothes.  Save 25% on your first box of a three month subscription, just use the coupon SUBMOM.
Do you like FREE SUBSCRIPTION BOXES?  Click HERE to see my free subscription box list.
You can see my FULL coupon list HERE.
Do you love Giveaways?  Click HERE to enter all my Giveaways