August 15, 2015
08/15/15

By Subscription Box Mom

0 Comments
0
Fortune Cookie Soap Fall 2015 Review + Coupon
Disclosure: This post contains referral links.
 Fortune Cookie Soap (or FCS), is a bath/body subscription box that send 8 sample size items from their store.  Each item smells fantastic and FCS describes each item on their information card with such humor and wit.  Boxes are $19.99 plus shipping and they ship worldwide.  I love fall, so I was happy to see my Fall Fortune Cookie Soap Box on my doorstep.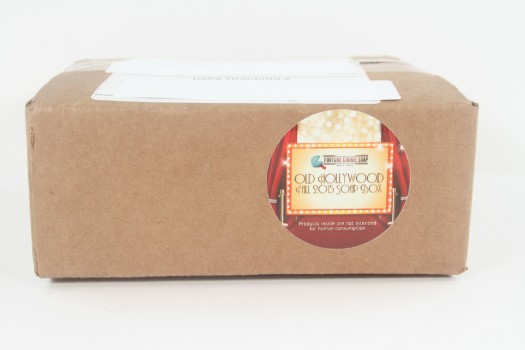 Fortune Cookie Soap ships by USPS in a little brown box.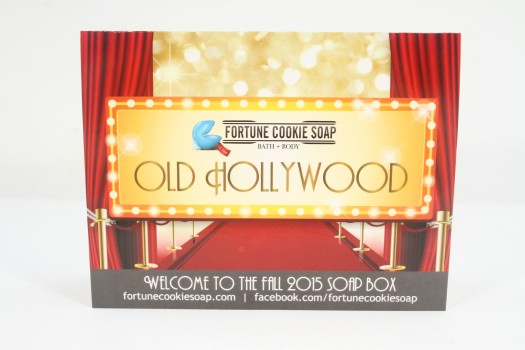 The theme for Fall is "Old Hollywood".
Of course the information card lists everything in the box, but they do it in a really fun way.
Pearls & Girls Perfume Oil: Diamonds are a girl's best friend, but he always wants to give me a pearl necklace.  Oh well! This perfume has notes of jasmine, vanilla and pear. The packaging is beautiful and I love the yummy fruity smell.
Glitz & Glamour OCD Hand Sanitizer Put it on classy, take it off trashy.  This has notes of wet moss, polished woods and creamy vanilla.  It has a deep sweet smell that is a bit hard to describe.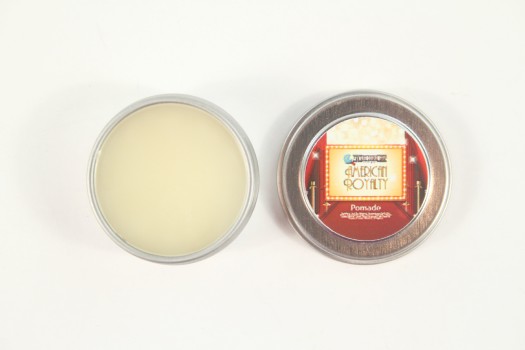 American Royalty – Pomade Happy Birthday, Mr. President.  This is a combination of Rose milk, thick honey, warming tobacco blossom, caramel, and mandarin.  It has a floral sent but there are strong notes of the tobacco blossom and mandarin in the pomade.  To use, rub the pomade between your fingers and rub through hair.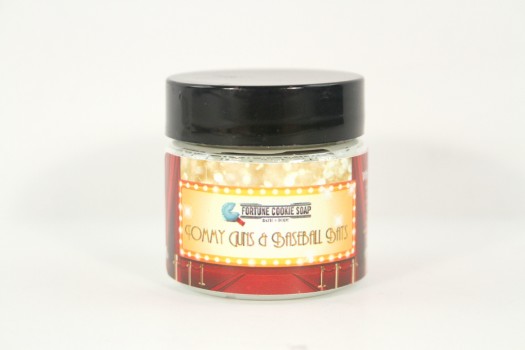 Tommy Guns & Baseball Bats Whipped Cream "Hey, That's not a Violin!" – Famous Last Words I love FCS whipped cream.  It is thick and moisturizing, not to mention it smells fantastic.  This smells like marshmallows, cinnamon, nutmeg and apples, all in one great cream.
Hollywood Dreams Shampoo Bar It's not always what it seems, Imagine that! This combination of apple butter, graham crackers, brown sugar,  and maple, is like a bar soap for your hair.  I have never tried a shampoo bar, but this smell too good not to try it.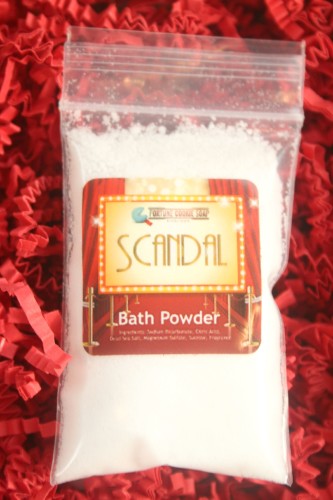 Scandal Bath Powder I'm not addicted….I just like the smell of it This has scents of creaking woods, wind-blown leaves, and twisted rose thorns.  I think this really has a woodsy/rose sent, and is my favorite scent in the box.
Famous Wax Tart You're a star – at least to us! This is a real wax tart (for burning)
and smells like amber, wild orchid, sundried herbs and white cotton.
Dressed to Kill – Fortune Cookie Soap Drop dead…GAWJUS.  Made with mulled red wine, vanilla and apples, this smells just like fall.
Final Thought: The Fall Fortune Cookie Soap but was fantastic.  I love all the apple scents in the box and really anything fall gets an A in my book right now.  I am ready for colder weather, pretty leaves and pumpkins.  To order the soap box, click HERE.  If you want to buy something in the store, you can click HERE and get $5.00 off a $30.00 purchase (this won't work on the subscription).
Do you like FREE SUBSCRIPTION BOXES?  Click HERE to see my free subscription box list.
Check out my Full List of Subscription Box Coupons
Do you love Giveaways?  Click HERE to enter all my Giveaways.