August 12, 2015
08/12/15

By Subscription Box Mom

0 Comments
0
Arcade Block August 2015 Spoilers + Coupons
Disclosure: This post contains affiliate links.
Arcade Block  includes a t-shirt every month, along with collectible toys and more!  Nerd Block Arcade includes collectibles like Mario and Sonic.  There will be Funko Pop toys, Titan Merchandise, stationary, candies and more. Nerd Block Arcade is $19.99 a month, and you can sign up to get the July box when you use this link with the code SUBBOX for 15% off your first box.  Note, you will put the coupon code in on the screen after your payment information, you will be able to see the reflected savings before you confirm your subscription.
Here are the August 2015 Spoilers
"We've started putting together the August Arcade Blocks and we are freaking out over the sweet Fallout item we're including! This is gonna be an awesome way to show others what a proud vault dweller you are – and they'll be envious because only subscribers will get this! When you feel like it's you versus the world, and when it's time to face the video game music, we've got your back. When evil strikes and it's time to counter, we're on your side. So get over here, subscribe, and get your hugs and love.
Not a subscriber yet? Don't sweat it, we still love you.
Although we would probably love you more if you subscribed for the August Arcade Block."
"Scorpion knows Blocking is a key tactical defense. He also knows Arcade Block is the best game sub box there is.
So GET OVER HERE and subscribe today because we've got an amazing Mortal Kombat X item going in the August Arcade Block!
Much like a Mortal Kombat fight, timing is everything. Wait too long, and they'll all be gone!"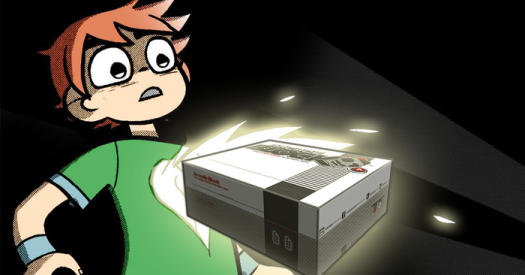 "Scott Pilgrim is dating Arcade Block!? That's right – we've got a pretty sweet EXCLUSIVE Scott Pilgrim vs The World: The Video Game item in this month's Block. Sign up today or cry forever for missing it.
We've also announced a pretty sweet Mortal Kombat X collectible will be in this block, so don't delay! GET OVER HERE and subscribe, because we're on track to sell this one out"
"Sick of un-boxing countless crates and only landing on blues? Sadly we won't be able to get you a beautiful Fade knife. But we do have a great Counter Strike: GO item in the August Arcade Block! You won't be disappointed with unboxing this block!
We also have an amazing item from Mortal Kombat X, an EXCLUSIVE Scott Pilgrim vs The World: The Game item, a great issue of RETRO Magazine, and some more game goodies going into the August Arcade Block!"
Subscriptions close at 11:59 pm EST on August 25th
Items in the August 2015 Arcade Block
Fallout Item
Mortal Kombat X item
EXCLUSIVE Scott Pilgrim vs The World: The Video Game item
RETRO Magazine
Nerd Block Arcade is $19.99 a month, and you can sign up to get the August box HERE and use the code SUBBOX to save 15%. If that doesn't work,  you can also use the code CONTINUE for 10% off your first box.  You will enter your code after the green complete order button.
The Details:
Cost: $19.99 plus $9.50 shipping
Coupon: use this link with the code SUBBOX for 15% off your first box
Shipping: Shipping is $9.50 for United States, $8,75 to Canada, and $12.50 WorldWide
What's in the box: Nerd Block Arcade. is filled with toys, games, and collectibles from your favorite Arcade brands including Nintendo, Atari, Playstation, Capcom and more!
When am I charged? Initially, you will be charged for your first Block at the time you register for your subscription. Then, you will be billed at the beginning of every month for that month's subscription (January block is billed on 1 January). The monthly billing closes on the 8th of the month.
For example, if you subscribe on January 10th, that payment will be applied to February Block (remember, the closing date for January was the 8th). Your next billing will occur on March 1st for the March Block.
If you subscribe prior to the closing date for that month's Block (you subscribe on January 7th or prior) you will be billed immediately for January's Block and your next payment will occur February 1st for February's Block.

The closing date can be found on the homepage (hint: it's the countdown timer).
When does it ship? Nerd Block is sent out approximately the 15th of every month, give or take a day. Once your Nerd Block. is shipped, you'll receive an email notifying you of your tracking information!
How do I cancel? Cancelling a subscription is easy! Just email cancel@nerdblock.com with your name and address, and they will cancel your account. Please note that all orders must be cancelled 24-hours prior to the 1st of every month.
Do you like FREE SUBSCRIPTION BOXES?  Click HERE to see my free subscription box list.
Do you love giveaways?  Click HERE and see all my current giveaways.
Disclosure: This post contains affiliate links