July 1, 2015
07/01/15

By Subscription Box Mom

0 Comments
0
July 2015 1st of the Month Subscription Boxes + Coupons
Disclosure: This post contains affiliate links.
Instead of making 50 different posts, I combined all the new box offers and selections for the 1st of the month, in one post.  If you have a subscription to any of these boxes, make your selection or skip by the correct date!  If you are a new subscriber, there are some coupons to save on your first box.
Adore Me: Make your selections by 5th or Skip.
New to Adore Me?  Get your set for $24.95 with free shipping, just use this link.
---
BespokePost: Choose your box or skip by the 5th.   There are three new boxes for July: Cheers, Carry and Vibes.
New to BespokePost? Get 30% off your first box with code RESCUE,
---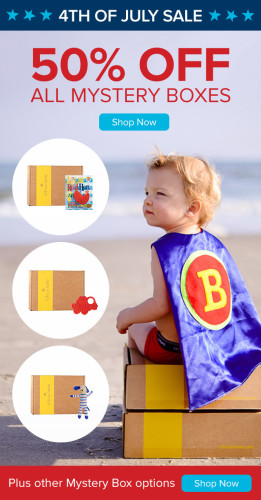 Citrus Lane:  There isn't anything to pick, but there are new Mystery Boxes available!  Just use this link to save 50%.  Check out all the mystery boxes HERE.
New subscriber to Citrus Lane?  Right now, get a Free Crocodile Creek Playground Ball and 30% off your first box, when you use this link and the code PLAYGROUND. OR Save 40% off your first box with code TAKE40
---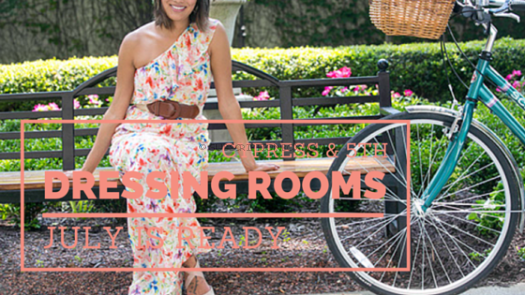 Cypress & 5th:  Choose your selection, or skip by the 5th of the month.
Disney Park Pin Pack: A new pack will be released tomorrow morning, usually 12am pacific.  These sell out in hours, so be online early if you want one.
---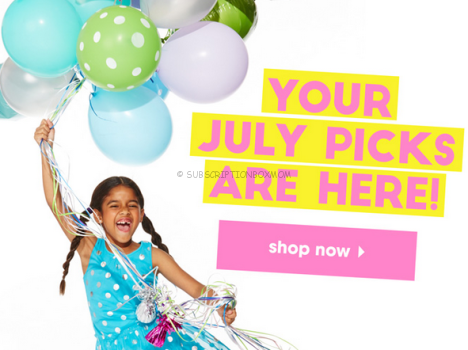 Fab Kids:  Choose an outfit or skip your selections by the 5th
New to Fab Kids? Fab Kids Get your first outfit for $4.98.  You will get a $10.00 credit when you make an account.  You then have 48 hours to buy an outfit and use your $10.00.  You will also save 50% on your first outfit, so you final price will be $4.98.  Just use this link to sign up.
---
Fabletics and Fl2: (Men and Women) Choose your outfit or skip by the 5th of the month.
New toFabletics and Fl2?  Get your first outfit 50% off with this link.
---
Hamptons Lane: Keep your box or skip by the 5th.  July's theme: Gatsby Cocktail Party.
New to Hamptons Lane?  Save $10.00 on your 1st box with this link and the coupon Subscription10
---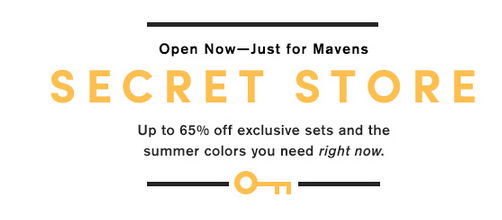 Julep Maven: The secret store is now open for mavens!  Just this link to check out the deals.
Store Coupons: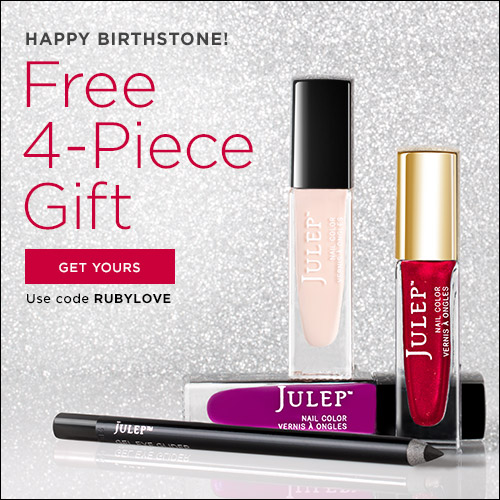 New to Julep? Join Maven and get the July Birthstone Box FREE – just pay $2.99 shipping and use the code RUBYLOVE.
---
justFab: Pick your selection by the 5th or skip.
New to JustFab?  Use this link to get 20% off your first purchase.
---
Shoe Dazzle:  Make you selection or skip by  the 5th.
New to Shoe Dazzle?  Get your first pair of shoes for $9.98 plus a 2 year subscription to Eating Well, just use this link.
---
Do you like FREE SUBSCRIPTION BOXES?  Click HERE to see my free subscription box list.
Do you love Giveaways?  Click HERE to enter all my Giveaways.