June 22, 2015
06/22/15

By Subscription Box Mom

0 Comments
0
Okashi Connection June 2015 Review + Coupon
Disclosure: I received this box for review.
Okashi Connection is a Japanese snack box that ships worldwide for $22.00/month.   Each box is packed with about a pound of candy.  Okashi Connection changed their boxes this month and now includes an information booklet, complete with descriptions and pictures.
The Details:
Cost: $22.00
Shipping:  Shipping is FREE and they ship WORLDWIDE.  They don't ship to a few locations, click HERE to see a complete list.
What's in the box? They send a size 60 box with around a pound (between 400-600 grams) of Japanese candy and snacks. We strive to include things that are difficult or impossible to get outside of Japan and seasonal items. We also include some information about the candy, as well as a video, hosted by Karin (13) and Haruka (11), with their opinions and instructions on how to make / eat the items.
When am I charged?   Your card will be charged on the 30th (or last day) of the month.
When does my box ship? Boxes will be shipped within the next week after being charged, and they should arrive at your door within 1-3 weeks after that. 
Website: http://okashiconnection.com/
I love that Okashi Connection ships world-wide for free.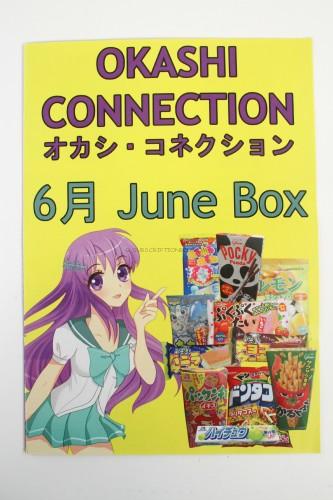 This month, Okashi Connection had a brand new information booklet.  Instead of referring to a blog post, this booklet has pictures, and descriptions of everything in the box!
This is a look inside the booklet, there is also more on the back.
Karu Tomato: These thin crispy sticks are tomato flavored.  Karu is the alternative company to Pretz.  These tasted like cracker sticks covered in marinara.  My husband and I really loved these!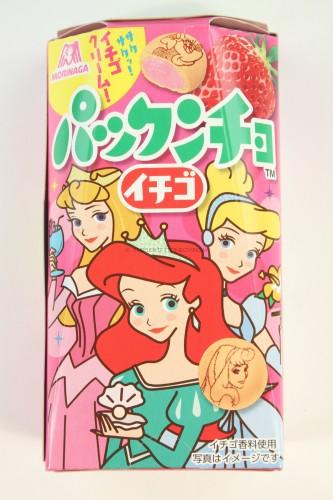 Pakuncho Strawberry: I love that so many Japanese snacks feature Disney characters.  These cookies are similar to Koala's March.  The sweet cookie is filled with strawberry filling.
Apple Hi-Chew: Hi Chew is one of our family's favorite candy, ever since we found it in subscription boxes.  These are chewy fruity candy that takes awhile to eat.
Pocky Panda Cookies & Cream: This pocky is chocolate sticks covered with vanilla cream, with flecks of cookies inside.  This snack also comes with a fun app that makes the panda on the box dance and change colors.
Here is a screen shot of my panda.  The panda dances and spins around when you use the app.  It's pretty neat!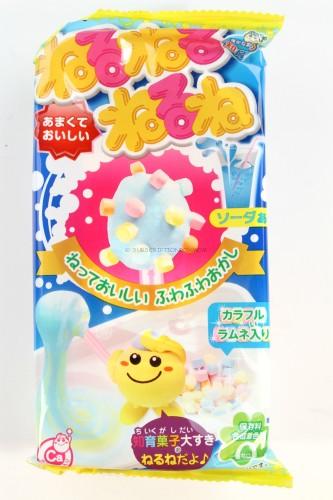 Neru-Neru-Neru-Ne DIY:  I love Japanese DIY snacks, it's okay to play with your food.
PukuPukuTai Strawberry:  This fish is similar to an ice cream cone and it is filled with strawberry filling.  This taste similar to the strawberry sugar waffle cookies.
Watagum Soda:  I have had this gum in past and it's really fun to eat.  The treat starts out like cotton candy and turns into gum.
Vanilla Cake:  This spongy cake has a vanilla cream center.
Chocolate Cake: This is similar to the vanilla cake, only chocolate!
Lemon Marshmellows: I have had blueberry versions before, so I was excited to try the lemon flavor.  These marshmallows are a bit chewy and have a lemon center.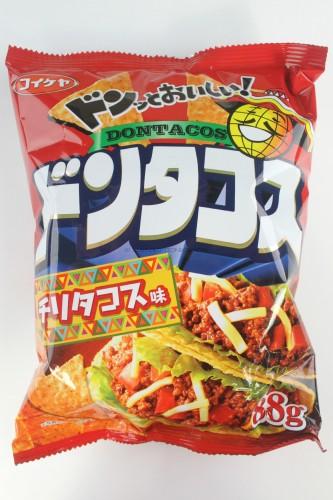 Don Tacos Chili Taco Chips: These are Japanese versions of Doritos.  They taste like the Taco flavored Doritos, only with more spice.
Bonus items:  I received two bonus items in my box.  I am not sure if it was an extra because I was a blogger, or if it was just a fun extra.
Raspberry KitKat: I love finding new flavors of Kit Kats.  I have had so many different kinds, I have forgotten which ones I have tried.  These raspberry Kit Kats have a strong raspberry flavor with the same cookie crunch as regular Kit Kats.
Suckers:  I received a bundle off different suckers.  I am not sure what flavors they are or where they came from, but they look tasty!
Final Thought: Okashi Connection always sends such great boxes.  Each snack was so tasty and it's great they ship world-wide for free.  Okashi Connection's new information booklet made this box even better. If you want to Okashi Connection,  click HERE to subscribe and use the code Boxmom to get $1.00 off your box.
Do you like FREE SUBSCRIPTION BOXES?  Click HERE to see my free subscription box list.
You can see my FULL coupon list HERE.
Do you love Giveaways?  Click HERE to enter all my Giveaways.