March 3, 2015
03/03/15

By Subscription Box Mom

1 Comment
1
Super Hero Stuff Hero Box February 2015 Review
Disclosure: This post contains affiliate links.  I received this box for review purposes.
Super Hero Stuff is an online store that sells all kinds of superhero stuff.  They have launched their own subscription box, Hero Box.  and there are several options to choose from.  Hero Box is a superhero mystery box filled with over $70.00 worth of items, for only $49.99.  You can choose the featured theme of the month, or one of the following themes: Batman, Captain America, Deadpool, Green Lantern, The Flash, Spider-Man, Star Wars, Superman, and Wonder Woman.  I love that they have the option to pick the superhero you love!  I was sent the February box for review, this box was called "Boy Scouts".  Hero Boxes are one time only boxes, so you just buy the one you want.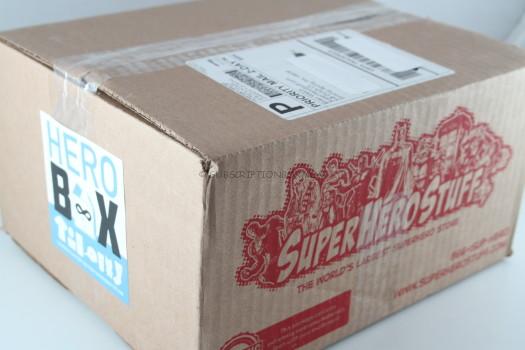 Hero Box comes in a huge box.
First Look: There was actually some bubble wrap on time, but this is a better first look.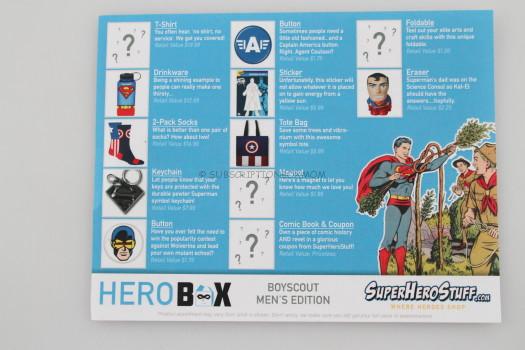 There was an information card that listed everything in the box.  I was really amazed with all the stuff in the box.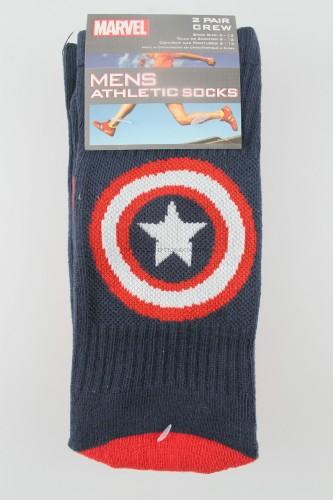 Marvel Captain America Mens Athletic Crew Socks 2 Pair Blue
 $13.99  These athletic socks are really neat.  The socks have two patterns: a classic shield pair and the star and stripes pair.  The socks are very thick and my husband will love them.
Here is a look at the socks.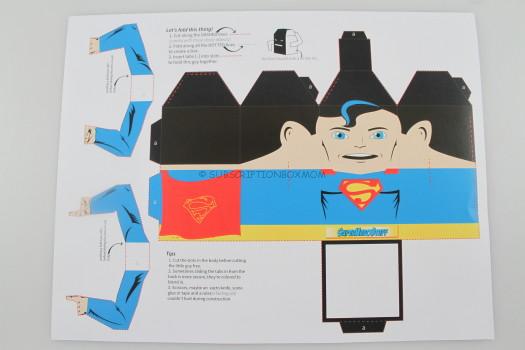 Foldable: $1.00 This is a cute little Superman foldable.  You just cut the pattern out and tape it together.  I am going to save this for my husband and son to do together.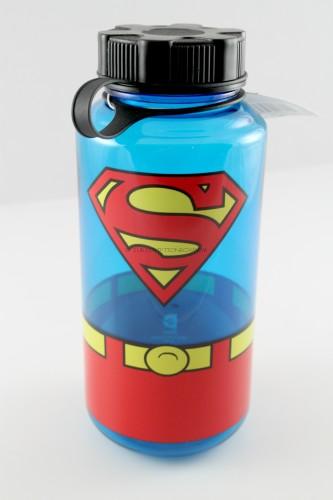 Superman 32 oz Water Bottle $13.95  This is a giant water bottle and is really great way to show off your inner superhero, while you wet your whistle.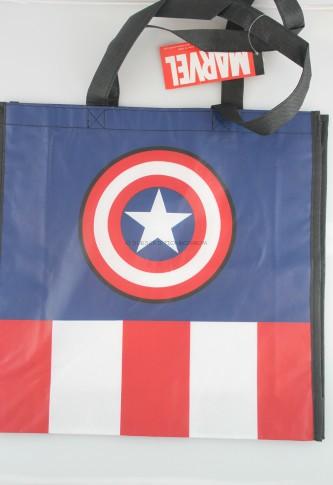 Marvel Comics Captain America Shield Large Polyester Shopper Tote Bag $6.99  I love tote bags, but I think my 5 year old will love this more.  The side of the bag has Captain America comics on it.
Here is a look at the side of the bag.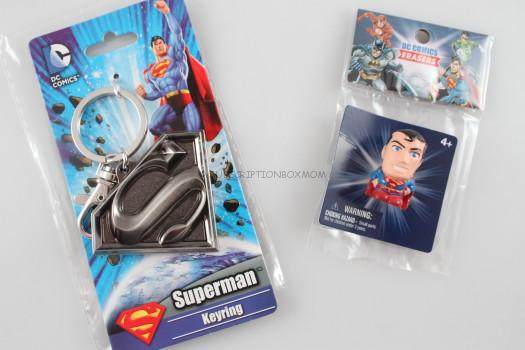 Superman Pewter Keyring $5.95  This pewter keychain has a nice weight and is very well made.  There is a hook feature and a regular key ring.
DC Comic Eraser- Superman $2.25  This cute little eraser can make balancing your checkbook or doing homework, a little more exciting.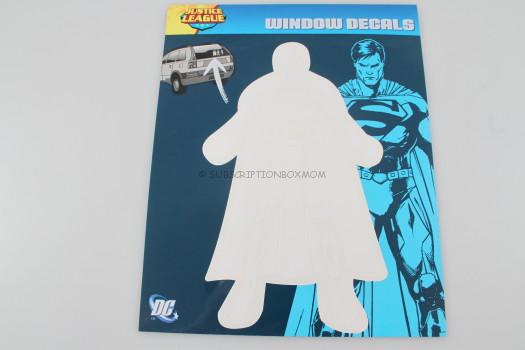 Superman Justice League Family Car Window Sticker Decal
 $6.92 This superman sticker fits right on your car window.  You can get other stickers and make your own superhero family.  I think my husband will put this on his car.
This is what the decal looks like on your car.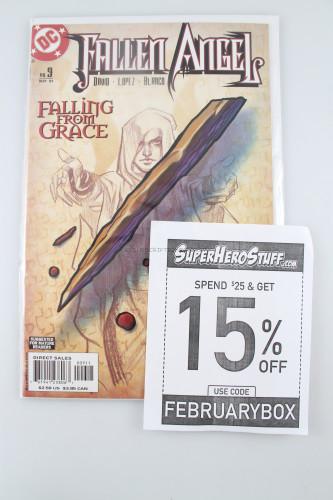 Fallen Angels Falling From Grace Comic + Coupon: $2.50 This is issue #9 from May 2004.  Super Hero Stuff also included a coupon to save on their website, use the code FEBRUARYBOX to save 15% on your order (this code doesn't work on subscriptions).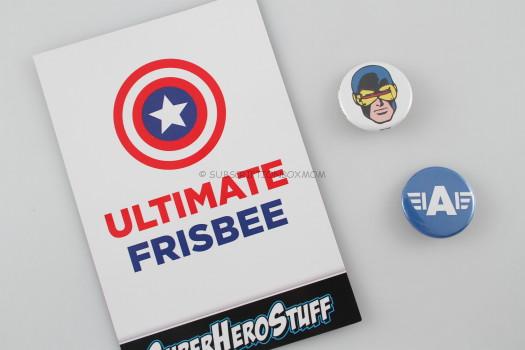 Magnet $1.98 + Two Buttons $1.75 each  My husband likes magnets, and so he is going to enjoy this Ultimate Frisbee magnet.  There was also a Cyclops button (the information card said Wolverine, but I think it's wrong) and a Captain America button.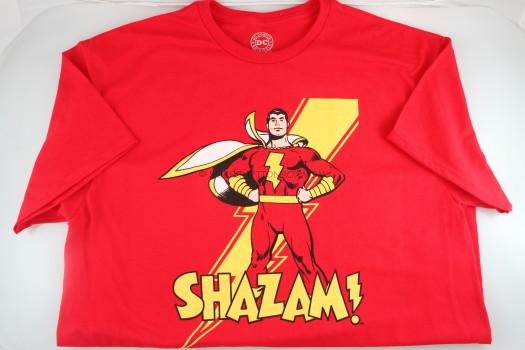 Shazam T Shirt $19.99 This T-Shirt features Shazam!  Shazam is new to me, but I know my husband will enjoy this.  The shirt has a nice thickness and is made by DC Comics.
Final Thought:  This box had a total value of $79.02.  I really loved the window decal, shirt, water bottle and socks the most.  I think Super Hero Stuff sent a large assortment of superhero items.  My husband will use almost everything in the box.  I also love that you can pick your own theme. so you will know, you like what's in the box.  If you want to try Hero Box, use this link.
March Spoilers:
March will be devoted to Street-Level Defenders.
Do you like FREE SUBSCRIPTION BOXES?  Click HERE to see my free subscription box list.
Check out my Full List of Subscription Box Coupons