March 30, 2015
03/30/15

By Subscription Box Mom

0 Comments
0
Koala Crate March 2015 Review + $10.00 Coupon
Disclosure: This post contains affiliate links.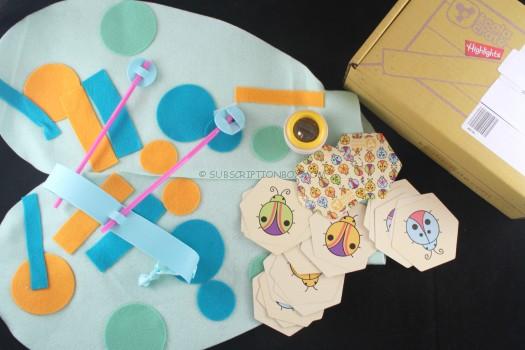 Koala Crate is a craft subscription box for the littlest of crafters, ages 3-4.  I couldn't wait to subscribe to Koala Crate for my now 3 year old, so I subscribed a few month's before his 3rd birthday.  Koala Crate sends a cute magazine (a partnership with Highlights) and two fun crafts each month.  I had not seen any spoilers for Koala Crate this month, so this box was a complete surprise.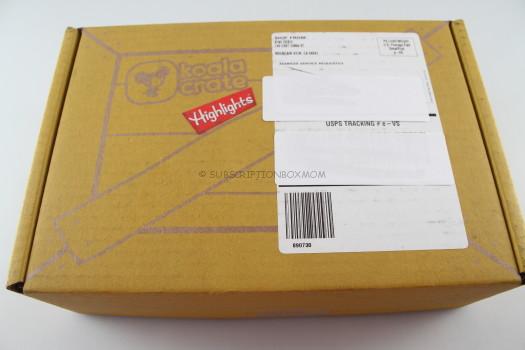 Each Koala Crate is addressed to your child.  My yells "box, box, box" when he sees the little yellow box.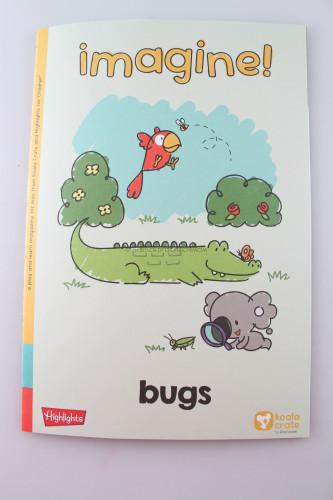 imagine! magazine is a cute little magazine and it is very similar to Highlights High Five Magazine.  This magazine has fun little stories and games, just for preschoolers.  The theme for this month is BUGS.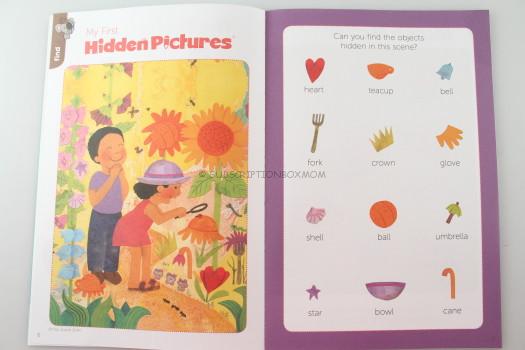 One of the activities is a hidden pictures activity.  There were other poems, stories and games in the magazine too.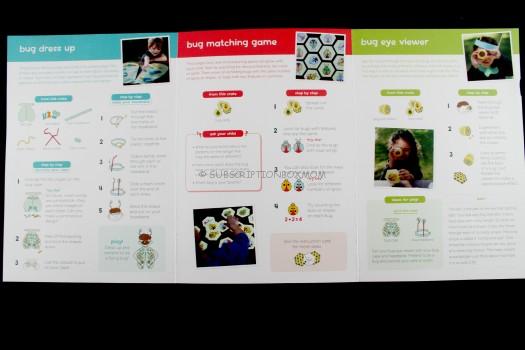 Every Koala Crate comes with a fold out instruction booklet.  There is a section for each activity, and each activity lists what materials are needed and the step by step instructions.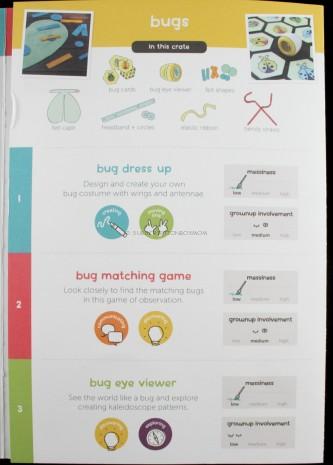 There is also a section of the information card that lists how messy each project is, how much parental involvement is needed and what skills your child will learn.
Here is the breakdown of the activities:
Bug Dress Up: Messiness: Low, Grownup Involvement: Medium. Skills creating and fine motor skills.
Bug Matching Game: Messiness: Low, Grownup Involvement: Medium. Skills communicating and discovering.
Bug Eye Viewer: Messiness: Low, Grownup Involvement: Low. Skills communicating and exploring.
Bug Dress Up:  The first activity was to make a bug outfit complete with wings and antenna.
There were a pair of wings, shapes and materials to make a headband.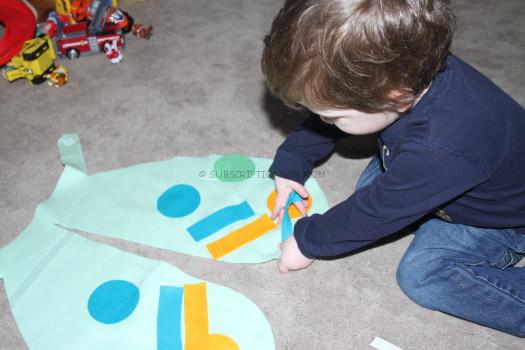 The instructions suggested trying to make each wing match, just like real bug wings in nature.  T would place the first piece by himself, and then I helped show him where the matching place would be on the other wing. Once T turned 3, he wants to do everything by himself.  He is so independent, so I did very little on the project.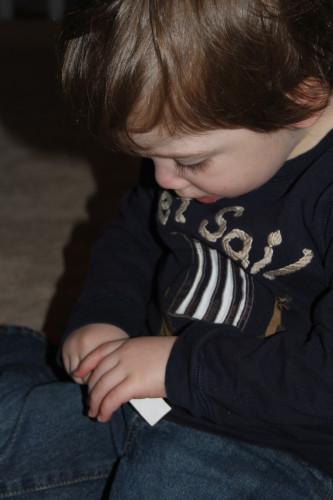 Peeling the backing on the stickers was great practice for his fine motor skills.
T placing the stickers.
The completed outfit.  It turned out so well.  T accidently tore part of one of the antenna, but I taped it up.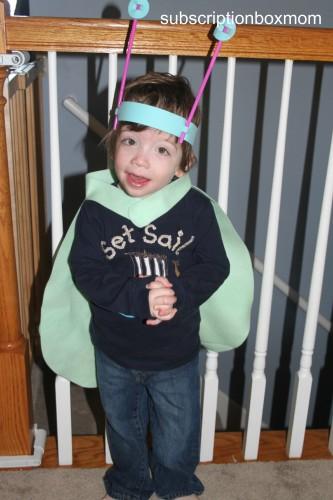 My little bug.  Oh my, I can't stand all the cuteness.  Isn't he adorable (I am not biased at all)?
T was buzzing all over the house.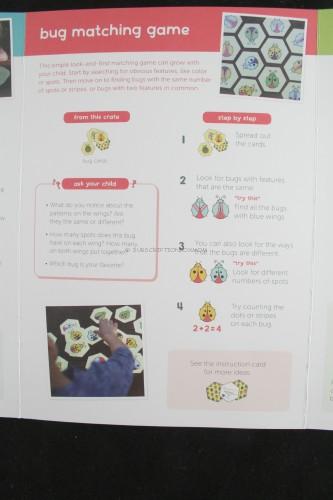 The second activity was a bug matching game.  There was a huge set of bug cards, for your child to match by color or number of dots on the wings.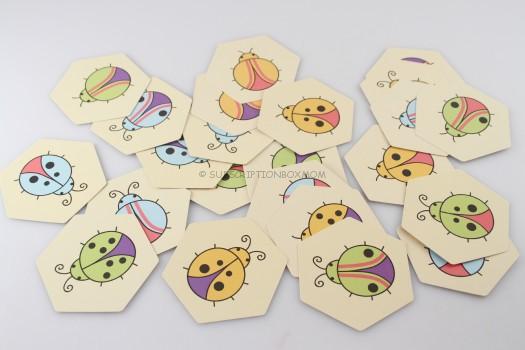 The cards are super cute and T had fun playing with them.
T practiced his colors and we worked on matching the bug's wings by color.
The last activity was a bug eye viewer.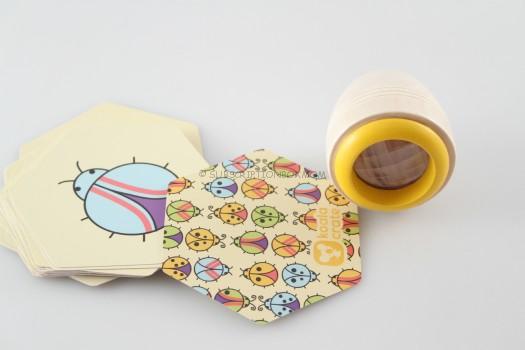 There was a cute bug eye viewer, so the child can look can see the word like a bug.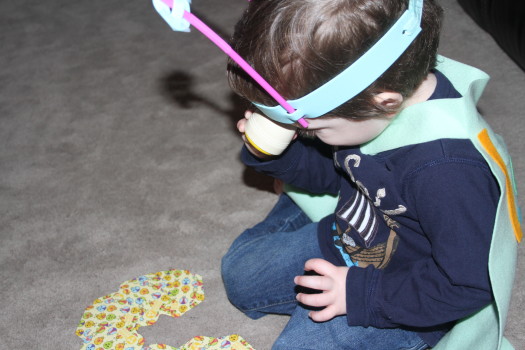 T looked at the cards with his view finder and he thought it was really cool.  He actually spent a decent amount of time playing with it.  He has been taking it around the house for a few days, looking a different things.
This is all the materials in the box.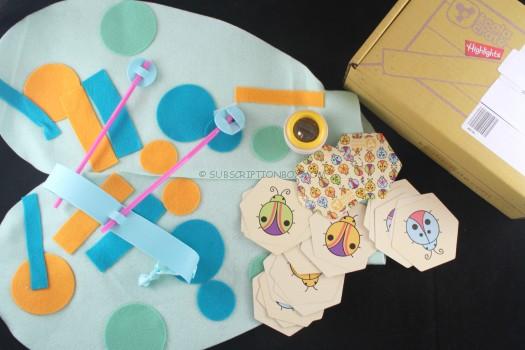 Final Thought:  This was another really cute month from Koala Crate.  I love seeing T complete crafts.  My favorite product was the bug costume and watching my little boy complete the craft so independently.  Koala Crate is just a fantastic subscription for little kids and it's affordable too.  If you want to try Koala Crate, click here and use the code SHARE10 to save $10.00 on your first box.  This code will also work for Kiwi Crate, Tinker Crate and Doodle Crate.
Do you like FREE SUBSCRIPTION BOXES?  Click HERE to see my free subscription box list.
You can see my FULL coupon list HERE.
Do you love Giveaways?  Click HERE to enter all my Giveaways.