Awesome Pack Free Simpsons Plush Coupon – TODAY Only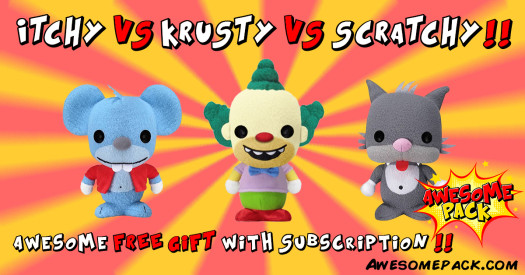 Awesome Pack is having a one day special.  Sign up today and receive one of these AWESOME Funko Simpsons character plushies ( value of $15.00) for FREE in your 1st Awesome Pack!!  When you sign up, use the coupon code: simpsonsareawesome.  March Awesome Pack subscription closes at midnight tonight!! Check them out HERE.
*This offer is only valid while quantities last. After stock has depleted, free gift will be substituted for an item of approximate equal value and awesomeness!
No Comments Yet