February 3, 2015
02/03/15

By Subscription Box Mom

1 Comment
1
Spoil Review – Personalized Gift Concierge
Disclosure: I was sent this box for review.  This box contains affiliate links.
Spoil is a personalized gift concierge service.  You can choose a number of occasions and themes for you gift.  This is a one time only box, so you select when the box will be delivered.  Boxes start at $35.00 and they go up to $250.00.  When you sign up, you sect the occasion and then you personalize who you want it sent for.  I was sent a box to review.  I didn't get to personalize the box, so everything was a complete surprise.
You first select the occasion for you gift.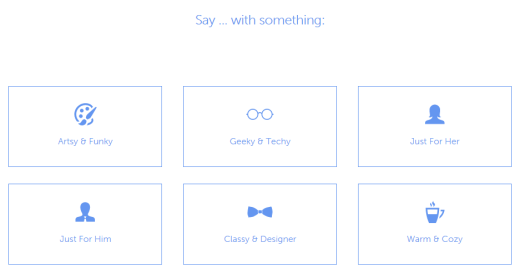 Then you can personalize the type of  items in the box.
You can also fill out detailed information, about the person receiving the gift.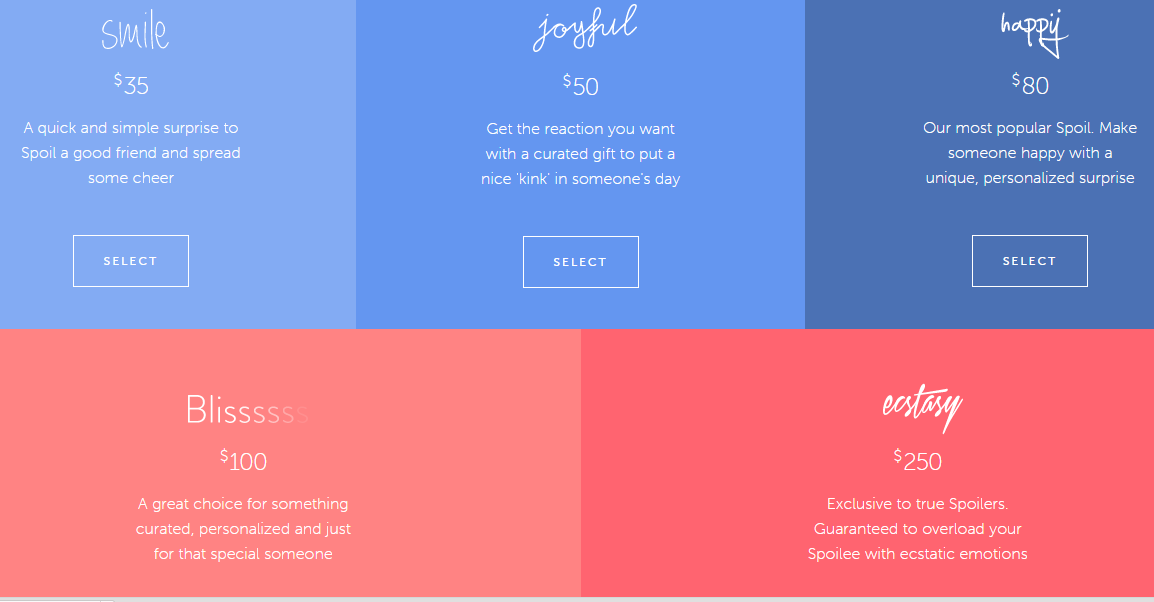 The final step is to pick your price point.
I was sent the $35.00 box for review.

My Spoil came in a white and orange box.
First Look
There was a card in the box with a code.  The code is entered on a specific website and from there, you can read a personalized message.  When you send your Spoil, you can send a personalized message to you recipient.  The code to receive my message was "bigpeter", which I thought was a bit inappropriate.  Maybe I just have a dirty mind.  Anyway, my note said "We spoiled you with a little something for a passionate mother like you."  I was really interested to see what I would receive.
My package was wrapped really neatly in spoil paper and sealed with a wax seal.
Knock Knock Nifty Note Pad, Mom Note
 $9.53  This is a set of 50 notes you can give to your kids in their lunchboxes, backpack etc.  My kids are almost 3 and 5, so neither can read yet.  I can't really use these, unless I write notes to my hubby.  I tend to text my husband all our important dates, so I will gift or swap these.
Mother Necklace: This is a necklace for a mother.  There are two sides to the pendent.  One side has a mother and child, with the word "mother" on it.  The back has the phrase "The greatest job in the world is being a mother".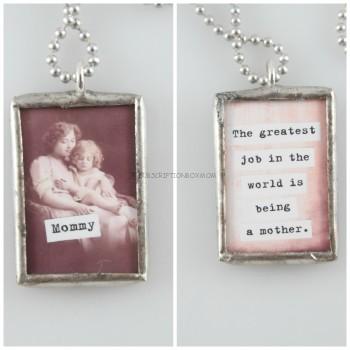 This is a close up on the pendent.  I think this is a very sweet looking necklace, but it isn't my style.  I would be great if I could put a picture of my kids in the front, but it is all sealed. I couldn't find a price for this.  It is decent quality but not very fancy.
Final Thought: I was disappointed in this box.   I didn't love the items in the box and I really didn't feel the box had a $35.00 value.  I didn't get to try the personalized aspect of this gift box, so I am not sure how accurately they match your preferences with the gifts.  If the gifts were closely matched to my preferences, I could be okay a value slightly under $35.00.  Overall, I didn't get a great impression of Spoil.  If you are interested in trying out a box, click HERE.
Do you like FREE SUBSCRIPTION BOXES?  Click HERE to see my free subscription box list.
Check out my Full List of Subscription Box Coupons
Do you love Giveaways?  Click HERE to enter all my Giveaways.