February 2, 2015
02/02/15

By Subscription Box Mom

0 Comments
0
January 2015 The Pantry Gourmets Bitebox Review
Disclosure: This box was received free for review purposes
The Pantry Gourmets Bitebox is an artisan food subscription.  For $50.00/month, you will get 4-5 gourmet treats.  In addition to great tasting treats, you will get several recipe cards based on the items in your box.  When you sign up, your first box will come with a wooden recipe box, to store all your recipe cards.   If you want to see what the recipe box looks like, click HERE to read my first review.
The Details:
Cost: $50.00 month
Coupon: Use the coupon forme to get $10.00 off your first box.
What's in the box:  A monthly membership, providing top American Artisan products, hand picked from passionate producers across the USA.  You will get 4-6 items in each box.  You will also get Professional Chef derived delicious recipes that showcase the flavors of those items. Once you join we will send you a treasure box, or recipe box depending on how you view it, that will house your recipes each month nicely. 
Shipping:  Shipping is free and the box ships to the United States and it's territories.  BiteBox ships by UPS.
When do you ship?  BiteBox ships the 20th of the month.  You can normally expect delivery of your Bitebox within 5-7 days of shipping. 
When am I billed? Your billing cycle begins the day you place your first order. After that, you will be billed on the anniversary of your sign up date each month. For example, if you purchase your membership on May 10th, you will be billed the 10th of every month.
How do I cancel?  You can cancel from your account
Website: http://www.getbitebox.com/
The Pantry Gourmets ships in a big white box and ships by FedEx.
First Look
Everything comes in a nice reusable bag.  I always find new uses for reusable bags.
The theme for January is "From Dusk till Dawn".  This box is filled with foods designed for you to have alcohol from dusk till dawn.
Inside the information booklet is a list of all the item in the box and a detailed description about each company.
Three Little Figs Jam Cabernet Cracked Pepper $12.50  This jam is made from wine and it contains a mix of fruit (cherry and plums) and pepper.  This is designed to be paired with a nice cheese on some crackers.  This leaked in shipment, but I am not sure how.  I am a little resistant trying it, because I don't know if there is a seal broken.
Liber & Co Pineapple Gum Syrup $8.00 This syrup is made to make yummy cocktail drinks!  There are two drink recipes included in the box, but my favorite drink is the Pisco Punch.  It is a cocktail made with pineapple!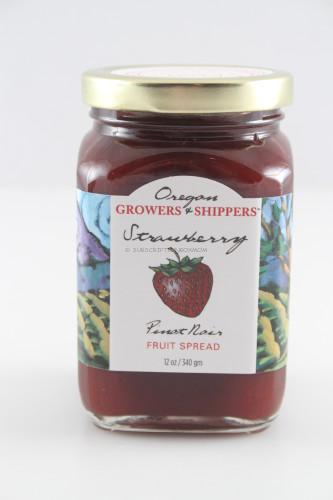 Oregon Growers and Shippers Strawberry Pinot Noir  $6.50  Oregon Growers took juicy fresh strawberries, and paired them with a Pinot Noir, to make this yummy jam.  Who said you can't have wine in the morning?
Sfoglini: New York Pasta Shop Bronx Brewery Pasta $8.00 Sfoglini partnered with The Bronx Brewery to make this pasta.  This is a really unique looking pasta and it is made with five different barley malts.  I don't drink beer, but this looks really good.
Stonewall Kitchen Sea Salt Crackers $6.50 These are great sea salt crackers.  They are light and they have a great taste.  The are perfect accompaniment for the Cabernet cracked pepper jam and some cream cheese.
The Art of Caramel Kentucky Bourbon Black Pepper $6.00  These caramel popcorn is made with real Kentucky Bourbon.  The popcorn tastes like a yummy gourmet caramel popcorn with a kick of bourbon.  The bourbon adds an unexpected kick that really makes this popcorn yummy.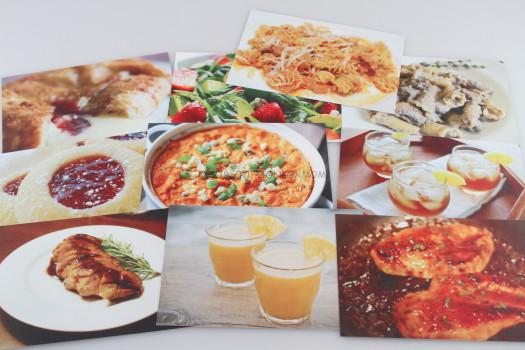 Recipe Cards: There were 10 different yummy recipe cards in the box.  Each card features a different item from the box, so you will know how to really use each item.  I really look forward to making the Pisco Punch.
Final Thought: The total value of this box was $47.50.  Since this is an artisan box, it is important to remember, there is also added value, of not paying shipping.  I thought The Pantry Gourmets did a great job keeping the theme.  I also really enjoy the recipe cards.  It's always hard to know who to use some of the yummy food items I get in box, but The Pantry Gourmets makes it easy.   If you want to try BiteBox, click HERE and use the code forme to save $10.00.
Do you like FREE SUBSCRIPTION BOXES?  Click HERE to see my free subscription box list.
Check out my Full List of Subscription Box Coupons
Check out my current giveaways 
HERE