February 19, 2015
02/19/15

By Subscription Box Mom

0 Comments
0
February 2015 Something Snacks Review + Coupon
Disclosure: This box was received free for review
Something Snacks is a snack subscription box that sends 7 snacks for $10.00 (plus $3.00 shipping).  I am always happy to review subscription boxes that are so affordable.  My family really enjoys when I get snack boxes, because everyone gets to try something.
The Details:
Cost: $10.00/month, $9.00/month for 6 months, $9.00/month for 12 months
Coupon: Use the code TRY3GIFT to get $3.00 off your box.
Shipping: $3.00/month
What's in the box? You will get 7 yummy snacks each month.
When am I charged?  You are charged the 1st of the month.
Website: http://www.somethingsnacks.com/
Something Snacks ships in a white box by USPS.
There was an information card/booklet in the box.  This month, the theme was "Happy Valentine's Day."
The inside of the information card has a list of all the items in the box, along with a coupon.  Something Snacks always has a featured snack of the month.  This month, the featured snack is AmsterDam! Good Cookies Stroopwafels.
Miscotti Cranberry White Chocolate Biscotti: The first thing I noticed was that the Biscotti was in one piece.  I think it's hard to ship biscotti in one piece.  My husband really enjoyed these and he thought it was really good, even without a cup of coffee.
AmsterDam! Good Cookies Stroopwafels: My husband was excited to get these but when he went to try it, it was already opened.  The seal came open, which could easily have happened with the change in temperature during shipping.  My husband loves these, so I think it was a great addition to the box.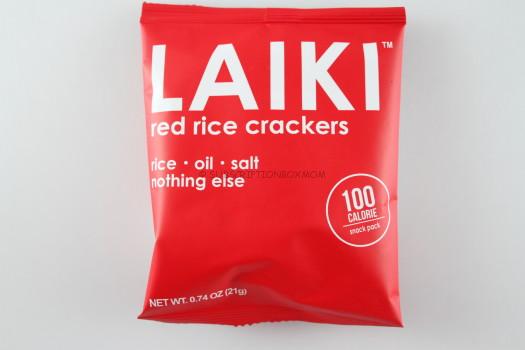 Laiki Red Rice Crackers These crackers are made of three ingredients: rice, oil and salt.  I had these in another subscription box and they are really good.  These are gluten free and vegan.
Here is what they look like.  They have a great taste.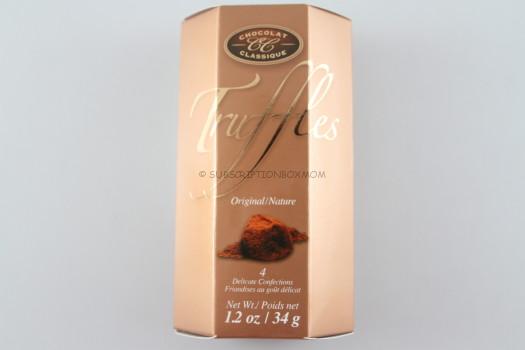 Chocolat Classique Truffles This box of truffles come with four truffles.  My husband loves truffles and he thought they were pretty good.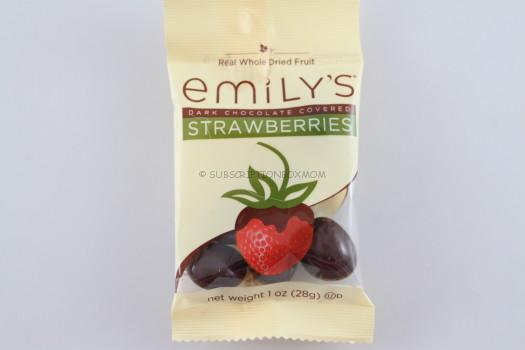 Emily's Dark Chocolate Covered Strawberries: My husband loves chocolate covered cherries (like really really loves them) and he said these were even better.  I am going to have to pick up more of these for his birthday.
Off the Farm Strawberry Coconut Bar:  I would try this, but I really don't like coconut and neither does my husband.  We are a bit strange, but we don't eat anything with coconut.  If you like coconut, this bar sounds pretty good.
Dolcetto Chocolate Wafer Bites:  I recently received the lemon version of these and they were good.  The chocolate version, is so tasty!  They have a crispy wafer coating, filled with chocolate.
There was a bonus chocolate rose in the box.  I have never had a chocolate rose, so I was happy to finally get one.
Final Thought: I thought this was a nice box and everything went with the Happy Valentine's Day theme.  The wafer bites and the rice crackers were my favorite snacks in the box.  My husband really loved chocolate covered strawberries.  I was bummed that the Stroopwafel was open, but I blame the weather.  At only $10.00/month, Something Snacks is a really good deal.  If you want to  Something Snacks, just click HERE and use the code TRY3NOW to save $3.00 off your first box.
Do you like FREE SUBSCRIPTION BOXES?  Click HERE to see my free subscription box list.
Check out my Full List of Subscription Box Coupons
Check out my current giveaways 
HERE