January 21, 2015
01/21/15

By Subscription Box Mom

0 Comments
0
January 2015 Loot Crate Review – "Rewind" + Coupon
Disclosure: This post contains affiliate links. I received this box free for review purposes.
The January Loot Crate arrived today and I couldn't wait to dig in. The theme this month is Rewind and it is a throwback to the 80's, which happen to be the best decade ever.  Based on the spoilers, I knew Nintendo would be featured this month.  I was never a big gamer but I loved my Nintendo, because that is how I played Tetris.  Loot Crate is $13.37/Month plus shipping.  Loot Crate now ships to 13 different countries!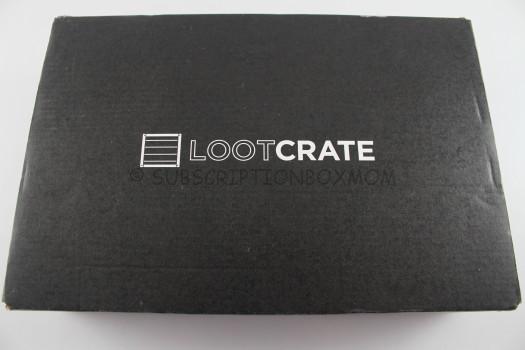 At first glance, the box appeared to look the other Loot Crate boxes; but as the old saying goes, "don't judge a book by its cover".
Loot Crate doesn't just throw in an information card, they include a really cool magazine.  It's full of interviews, articles and of course, the box goodies.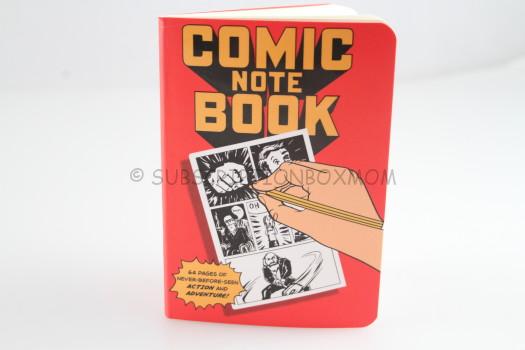 Comic Book Notebook $3.00  This is a notebook for you to create your own comic.  This book has 60 pages and there are little squares for all your drawings.  There are also some dialogue bubble stencils.  My husband and I are perhaps the world's worst artists, so this may be saved for one of our boys.
This is a look inside the book.
EXCLUSIVE Star Wars Comic Book Issue 001: $4.99 I am a huge Star Wars fan, in fact, I have been watching the movies since preschool.  This is issue 001 with an exclusive cover.  I am torn with keeping it in mint condition, or reading it.
EXCLUSIVE Retro Arcade Skinny Tie:  This tie is made by Black Tie Geek, which is a brand new company.  This is their very first product!
This tie is a skinny tie. My husband doesn't wear ties to work, so I am thinking I may wear this as a headband.  I got that idea from the Loot Crate magazine.  This tie has Space Invaders all over it.  I love Space Invaders and I used to be pretty awesome.  I even had my name on the board!  Now, my gaming skills are not as good as my 5 1/2-year-old.
Exclusive 8-Bit Sunglasses $8.55  These sunglasses are Loot Crate exclusives, but they look identical (apart from color) to glasses I got in my iJustine.  These do say "Loot Crate" on the side of the frames and they also have UV protection.  If you have been a Loot Crate subscriber for a long time. your probably received these in your June 2013 box.  I will keep these in the van for the person who looses their sunglasses next.
EXCLUSIVE 10-Doh! $10.00 This is the exclusive figure Loot Crate promised subscribers.  This is a retro NES console game.  Someone is going to get a gold variant!  I love the little dude and the little duck hunt gun.
EXCLUSIVE Voltron Blueprint T-Shirt by Flophouse $28.00 While this t-shirt is an exclusive, all the shirt by Flophouse is $28.00.  Voltron is a robot in an 80's cartoon about space explorers.  My husband was a bit young in the 80's, but he still thinks this shirt is pretty cool.
Of course, there is always a Loot Crate button.
So that plain boring black box turns into this Nintendo game system.  This takes me back.  Do you remember when we had to blow in the bottom of games?  It's kinda crazy to think my children will never have to do that.
Final Thought:  Not taking into account the exclusive aspect of some of the items, and the tie, this box had a total value of $54.54  I thought this was a pretty great crate.  My husband loves the shirt and the NES guy.  Loot Crate is my husband's favorite subscription box and I happen to like it too.  If you want to try Loot Crate click HERE and use the coupon subscriptionboxmom to save 10%.
Do you like FREE SUBSCRIPTION BOXES?  Click HERE to see my free subscription box list.
You can see my FULL coupon list HERE.
Do you love Giveaways?  Click HERE to enter all my Giveaways.