January 7, 2015
01/07/15

By Subscription Box Mom

7 Comments
7
January 2015 Birchbox Review + Coupon – 100 Point Coupon Code
Disclosure: This post contains affiliate links
Birchbox is one of the best beauty subscription boxes, and one of the cheapest.  Birchbox is only $10.00/month and it is filled with 4-5 beauty, grooming, and lifestyle samples .  If you want to sign up, click here and use the code bbstore100 to get 100 bonus points when you sign up.  100 bonus points is equal to $10.00 in the Birchbox store, so it's like getting your box FREE.
 When you sign up, you fill out a profile, so Birchbox can customize your box to your preferences.  There is a regular monthly box and they also have guest editor boxes. Birchbox releases spoilers and a full reveal of the guest editor boxes, so you will know which box to choose.  I actually have two Birchbox subscriptions.  This is the box for my newest account.
Here is the details about the Birchbox Point System
For every 100 points you earn, you get $10.00 to spend in the shop. There are lots of ways to earn points too!
1.  Subscribe Click HERE and use the code bbstore100 to get 100 bonus points when you sign up.
2.  Review Your Products: You get 10 points for every sample review you complete.  Each box contains 4-5 products, so that is around $5.00 in points you can earn monthly!  This makes the box $5.00 a month.  If you use the 50% off code, this makes your first box FREE.
3.  Shop!: For every dollar you spend in the Birchbox Store, you earn 1 point for each dollar spent on full-size products in the Birchbox Shop.
4.  Refer Your Friends: For every friend you refer to Birchbox, you will earn 50 points for every person you refer!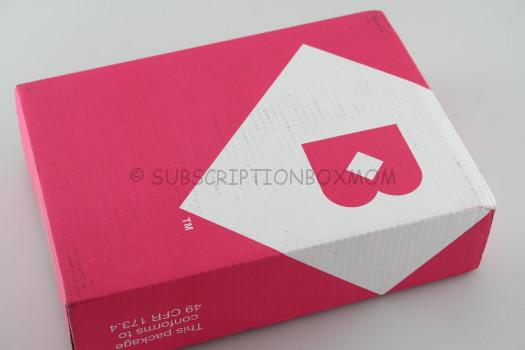 I was really excited to see what was in my box!  I haven't seen any other January boxes yet.
The theme for this month is "Let's Do This".
Birchbox has developed a challenge for January.  Every day, they are releasing a new way to make 2015 your best year ever.  You can participate and share your results with the hashtag, #BirchboxChallenge.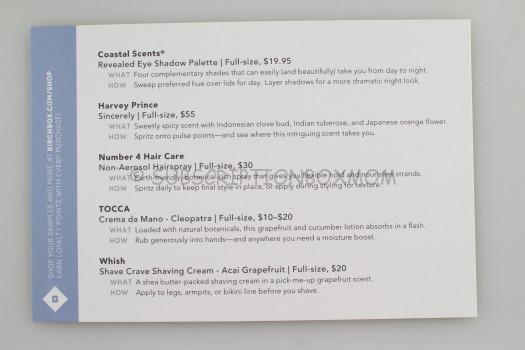 The back of the information card had a list of everything in the box.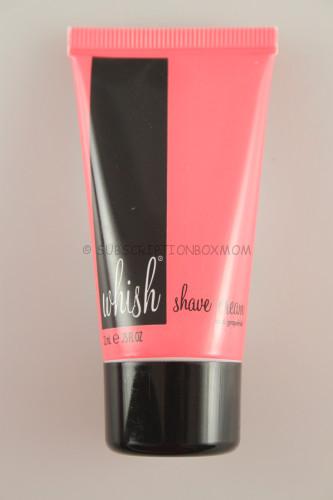 Whish Shave Crave Shaving Cream – Acai Grapefruit $2.93: I received this in my May Box, and I really enjoyed it.  This has a fresh scent and it is made with shea butter, so you won't get any nicks or cuts.  I think I am going to have to get the full size from Birchbox.
Number 4 Hair Care Hair Spray $4.50 I rarely wear hairspray, so I don't mind having a small size like this.  This is made with earth friendly ingredients, so you don't have to worry about harsh chemicals.  This is made to nourish your hair, which is much better than the harsh glue Aqua Net I wore in the 80's.  I tried this out on my flyaways, and it worked nicely ,without weighing my hair down.
TOCCA Crema da Mano Cleopatra $5.00 I thought I have tried this brand of lotion, but I can't seem to find it.  This lotion is scented with grapefruit and cucumber,  This is a very moisturizing lotion, but it doesn't leave your hands greasy.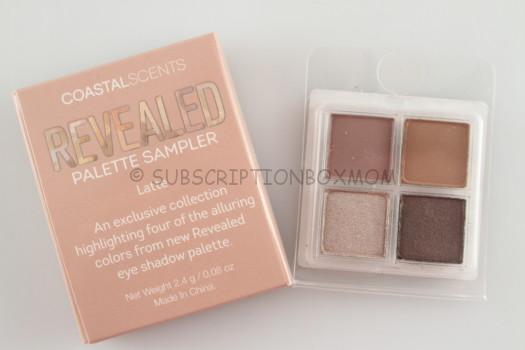 Coastal Scents Revealed Palette Sampler  This is a sample 4 pack from the Coastal Scents Revealed Palette.  I discovered Coastal Scents through Birchbox, and I am so glad I did.  The shadows have a nice pigment and I don't have much, if any fallout when I use them.  The Revealed palette is full of great neutral colors, so they work well with most everyone.  I am going on a trip soon, and I am going to take this, instead of my whole palette.
Harvey Prince Sincerely This is another product I have fallen in love with through Birchbox.  Harvey Prince Petaly Noir is my favorite perfume, thanks to Birchbox.  Sincerely is now one of my new favorites. Birchbox describes this as a mix of Indonesian clove bud, Indian tuberose, and Japanese orange flower.  This has a rich floral scent that smells wonderful.  I did have a Birchbox Fail with this perfume (see the next picture).
When I went to remove the cap from the sample, the entire perfume spraying system came out, and perfume spilled all over my floor.  Luckily, I was on my hardwood floor, so it didn't get on carpet.  I am going to email Birchbox to let them know.  I am sure it was a manufacturer error.  It wasn't a huge deal, but an unpleasant surprise.
Final Thought: I couldn't get a retail value of the perfume or the Coastal Scents, but the rest of the items had a retail value of $12.43.  I am going to get the Harvey Prince Sincerely perfume in the Birchbox store.  The half a bottle will not last me long.  I love Birchbox and this box was really great.  I really like everything in this box.  If you want to try Birchbox, click here and use the code bbstore100 to get 100 bonus points (to use in the Birchbox store) with your first box.  Remember, 100 points is equal to $10.00, so it's like you will get your first box free.  Also, be sure to save all your boxes in 2015.  Birchbox is planning something with all the boxes.
Do you like FREE SUBSCRIPTION BOXES?  Click HERE to see my free subscription box list.
You can see my FULL coupon list HERE.
Check out my current giveaways 
HERE
Disclosure: This post contains referral links
,