January 8, 2015
01/08/15

By Subscription Box Mom

1 Comment
1
Box O' Munch January 2015 Review "Chocolatey Box"- Coupon + Giveaway
Disclosure: This box was received free for review purposes.  This giveaway is sponsored by Box O' Munch.
Box O Munch is a brand new snack subscription box.  Box O' Munch and they have three different boxes: classic, healthy and chocolatey.  The classic box is $20.00/month and the healthy and chocolatey boxes are $29.99/month.  They also have peanut free and kosher boxes for each of the different types of boxes.  I was sent the chocolatey box for review.
The Details:
Cost: $20.00/month for the Classic Box, $29.99/month for the healthy box, and $29.99 for the chocolatey box.
What's in the box?  Each month you will get a box of 10-15 treats.  Choose from classic, healthy or chocolatey.
When will my box ship?  Your box will ship the last week of the month.
Where do you ship?  All 50 states.
Box O' Munch ships in a plain brown box.
First Look: This box was packed with treats.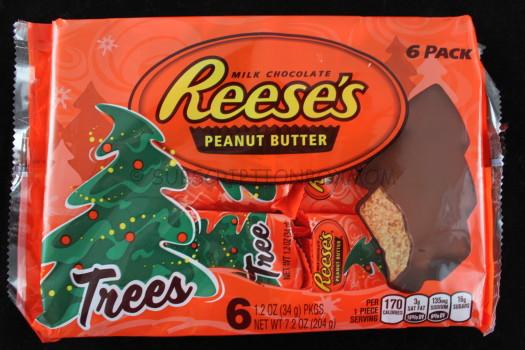 Reese's Trees 6 Pack  $4.90  I love the Reese's trees.  I swear they are bigger than the regular cups.  This is a 6 pack which is even more awesome.
Oreo Mini 71 cents each ($1.42) I love Oreos.  I dunk them in milk until they practically fall apart, then I drink the milk once it is nice and chocolatey,  There are two packages, which will keep me from eating half a package of regular oreos.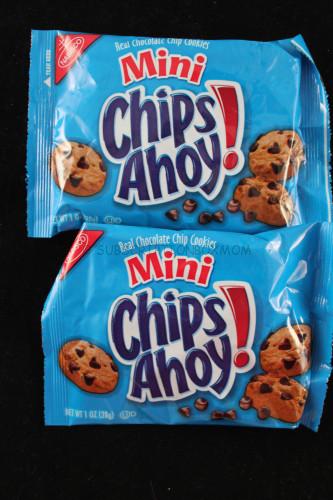 Mini Chips Ahoy 91 cents each ($1.82 total)  I love Chips Ahoy cookies.  These are nice snack size packs.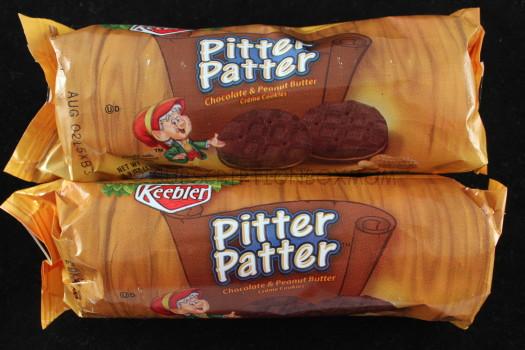 Keebler Pitter Patter $3.25 each ($6.50 total)  These are chocolate and peanut butter cookies, but they taste mainly of chocolate. C tried these and really enjoyed them.
Quacker Chewy Granola Bars 52 cents a bar ($2.08 total)  These granola bars came in two flavors, chocolate chip and peanut butter chocolate chip.  These are soft, chewy and they taste great.  I am saving these for my kids.
Fisher Milk Chocolate Peanuts 83 cents each ($1.66 total) These taste like your standard chocolate covered peanuts.  These meet your taste for salt and chocolate, all in one.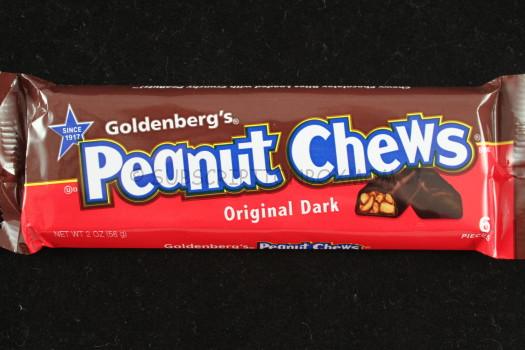 Goldenberg's Peanut Chews $1.06 This is a cluster of peanuts that are covered in dark chocolate.  This was really good.  I love dark chocolate and it has so many health benefits.
Crispy M&M's $1.18  I forgot how much I love crispy M&M's.  I went to try a couple and then the whole bag was gone.
M&M Cookies 74 cents I love M&M Chocolate chip cookies, so these are another win for the box.
Hershey Candy Cane Kisses $2.25  These are candy cane Hershey kisses.  These are very addicting and they are going to be gone soon.
Final Thought: This box had a total value of $23.57.  This was a nice selection of chocolate treats.  I would like to see a few more unique snacks, but all in all, I thought this was a nice box.  While the retail value was $23.57, that was using Amazon prices which sells in bulk.  I thought this was a really nice box and it would be perfect for a college student.  What college student wouldn't want a box full of delicious goodies.  I love that there are so many options to choose from when you subscribe.  You can get a classic, healthy or chocolate box.  They even have peanut free and kosher versions of each box.  Most snack subscription boxes offer a one size fits all box.  Box O' Munch combines great snacks with the ability to get the peanut free or kosher snacks.  They also have a referral program.  When you refer two friends, you earn a FREE BOX.   If you want to try Box O' Munch, click here and use the code BOXMOM to get 30% off!  You can also enter to win the February Box O' Munch.  Just click below to enter!