January 23, 2015
01/23/15

By Subscription Box Mom

1 Comment
1
Bluum January 2015 Review + Coupon
Disclosure: This post contains affiliate links
I received my January Bluum box before I even received my tracking.  Bluum is $24.95/month and is filled with all kinds of toys, books, personal items and more.  You can also select what milestones you child has reached, so Bluum can better select products for your child. You can try Bluum and save 50%, by clicking HERE.  Note: I would recommend using a prepaid card to sign up, as it can be difficult to cancel.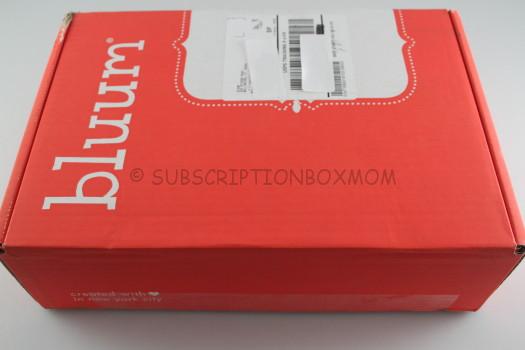 Bluum ships in a bright red/orange box.  Since Bluum never releases spoilers and every box is different, you never know what you are going to get.
Bluum includes a title card in the box.  You will get a full email with all the products in the box.  I actually received my box yesterday, and I still don't have my email.  Also, I contacted customer service about my last month's box, and they said they would send me two bonus items this month.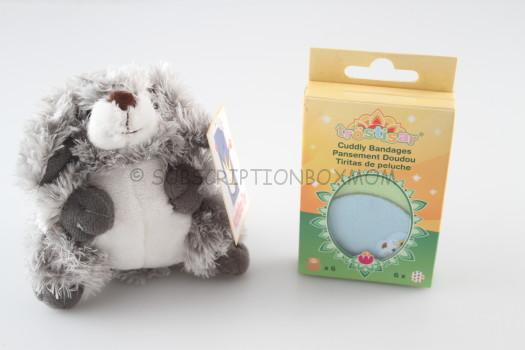 Manhattan Toy Miniwinks Hare $3.95 I personally love stuffed animals, but my kids have so many.  I may save this for an Easter basket.
Cuddly Bandages  $4.95  This is a little box of 12 cuddly bandages.  There are 6 cute fuzzy animals.  My kids don't love band aids, but I hope they love these.
Here is a look at the bandages.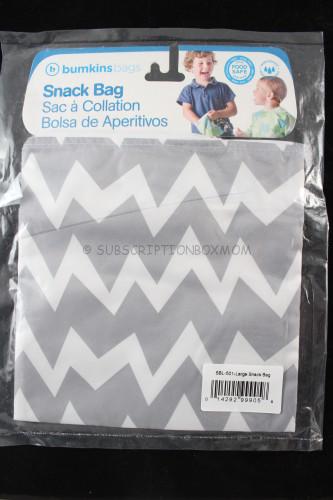 Bumkins Reusable Snack Bag, Gray Chevron, Large
 $4.95 This is a snack bag from Bumpkins.  This is a great quality snack bag, we just have about a million snack containers.  I think I may save this for a gift.
Jean Pierre Cosmetics Facial Exfoliating Scrub, 5 Fluid Ounce
 $5.90  This scrub removes dead skin cells and deep cleans your skin.  This doesn't have much of a scent and it did seem to clean my skin.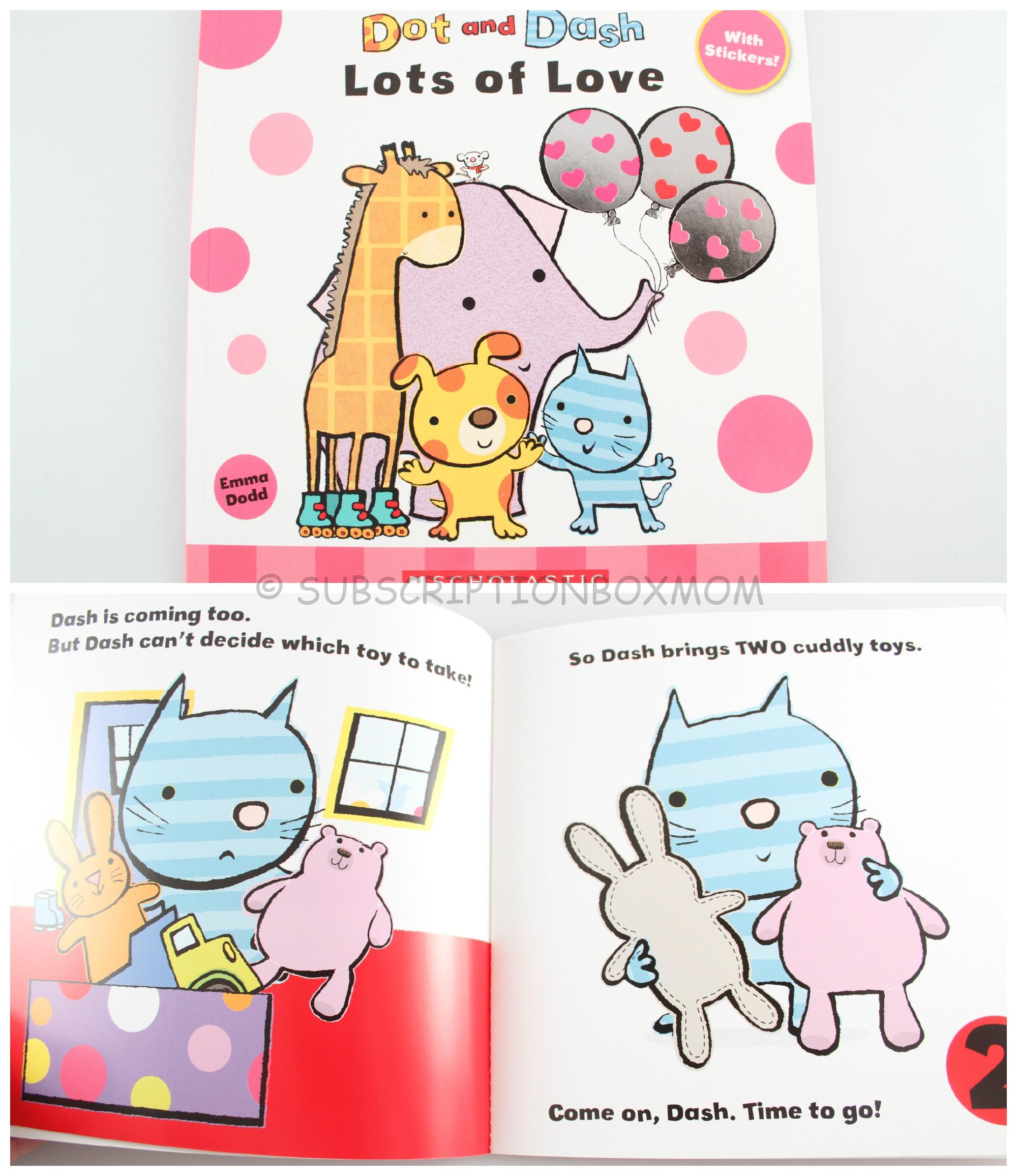 Dot And Dash Lots Of Love
 $4.99 This is a paperback book about Dot and Dash.  They are going on a trip to their friend's house and the books talks about their trip.  There are several stickers in the back of the book, that you place through the story.
Loot at Me, I'm a Robot $4.95. This has to be the cutest book I have received in a subscription box.  This is a board book about robots, but each page is a mask.  I have personally had a blast with this book and T loves it too.
Lauri Crepe Rubber See-Inside Puzzle – Fire Truck
 $11.99 This is similar to the puzzle that I received the last month.  This puzzle is made of rubber and when you take out the pieces, you see inside the fire truck.
Re-Play 2 Count Spill Proof Cups $7.50 This is a sippy cup made of recycled material.  It comes with a safety seal, to keep the sippy from leaking.  I wish there would have been a big boy cup, but my husband was glad to get this for T.
Final Thought: This box had a total value of $49.18.  Since I didn't get my email from Bluum, I am not sure if I got my promised bonus items.  Update: I just received my email.  The rabbit and the exfoliating scrub are the bonus items, to correct last month's box.  This makes the value of my box, $39.33.  When I first saw this box, I didn't love it.  After really looking at everything, I actually think this is a pretty good box.  I really love the robot book.  I love that the book is a mask and I have been playing with it all night.  This box had many different items and there was a nice value.  You can try Bluum and save 50%, by clicking HERE and using the code SHARE50.  Note: I would recommend using a prepaid card to sign up, as it can be difficult to cancel.
Do you like FREE SUBSCRIPTION BOXES?  Click HERE to see my free subscription box list.
Check out my Full List of Subscription Box Coupons
Check out my current giveaways 
HERE