Home
»
Current Contest
»
Magic Monthly Box + Disney Hair Bow Review – Disney Subscription Box + Giveaway

December 8, 2014
12/08/14

By Subscription Box Mom

1 Comment
1
Magic Monthly Box + Disney Hair Bow Review – Disney Subscription Box + Giveaway
Disclosure: This box was received free for review.  Magic Monthly Box is responsible for all prize distribution.
I love subscription boxes (shocking), but I have an even bigger passion for Disney.  My husband and I love Disney.  When given an opportunity for an "adult only" vacation, went to Disneyland.  Since discovering subscription boxes, I have been searching for a Disney subscription box.  I was super excited to find Magic Monthly Box.  They are not officially licensed by Disney, but they send subscription boxes of Disney World items.  This is not a regular subscription box, as you only buy the months you want.  The owner of Magic in a Box also makes Disney hair bows on Etsy, under the name Mickey Waffles.  I was sent a hair bow to review as well.
There are four different boxes:
Pixie Dust Box: $15.00: Get a minimum of two Disney treats each month. Shipping is $8.95 (Canada: $15.50)(Europe & Australia: $18.50)
Wishes Box: $20.00: The next step up from the Pixie Dust Box for even more wonderful surprises straight from the parks to your doorstep.  Get a minimum of three Disney items each month.  Shipping is $9.95 (Canada: $16.50)(Europe & Australia: $19.50)
Castle Box: $30.00:  More fun and magical surprises for the Disney lover! Your box will be filled with exciting park-exclusive items for you to collect and enjoy.  Get a minimum of four Disney items each month.  Shipping is $10.95 (Canada: $24.50)(Europe & Australia: $28.50)
Kingdom Box: $50.00: The largest, most Disney-indulgent box. Packed full with exciting goodies and surprises from the parks for you to open and treasure the magic! This is the highest end selection for those who need more Disney in their lives! Get a minimum of six Disney items each month.  Shipping: $11.50 (Canada: $24.50)(Europe & Australia $34.50)
The Details:
Cost: Pixie Dust Box $15.00, Wishes Box $20.00, Castle Box $30.00, and Kingdom Box $50.00.
What's in the box? Each month's box will contain mystery items from the parks (Walt Disney World, to be exact!) for you to open and enjoy! Including collectibles, candy, plushies, pins, Vinylmations and more!
When does the box ship: You should expect to receive your box within or a month after you've placed your order. (2-4 weeks)
How do I pay?  Paypal
I will review the Mickey Waffles hair bow and the Magic in a Box Wishes Box for this review.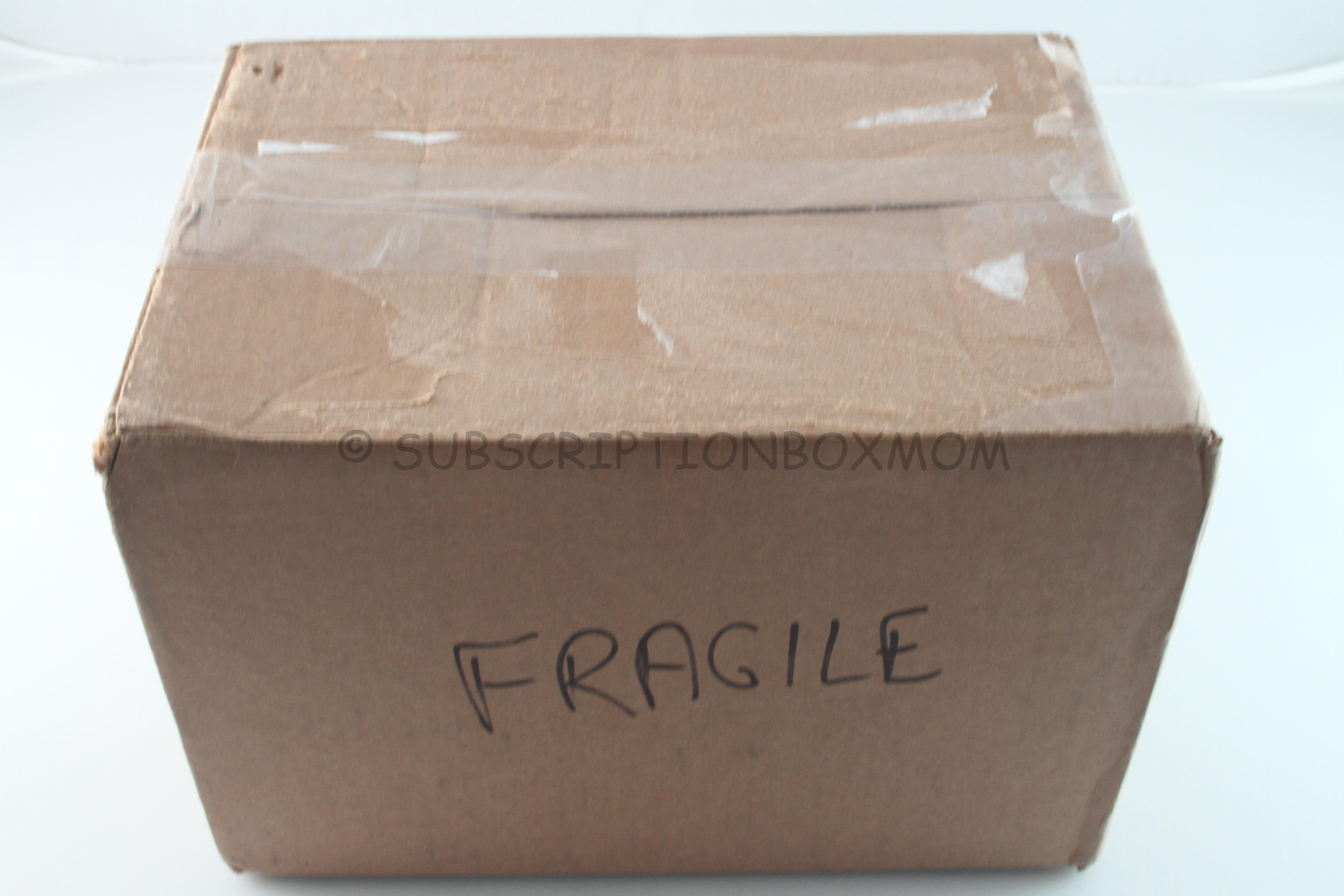 Magic Montly Box shipped in a plan brown box.  There was an address label on the top, which I removed for the photo.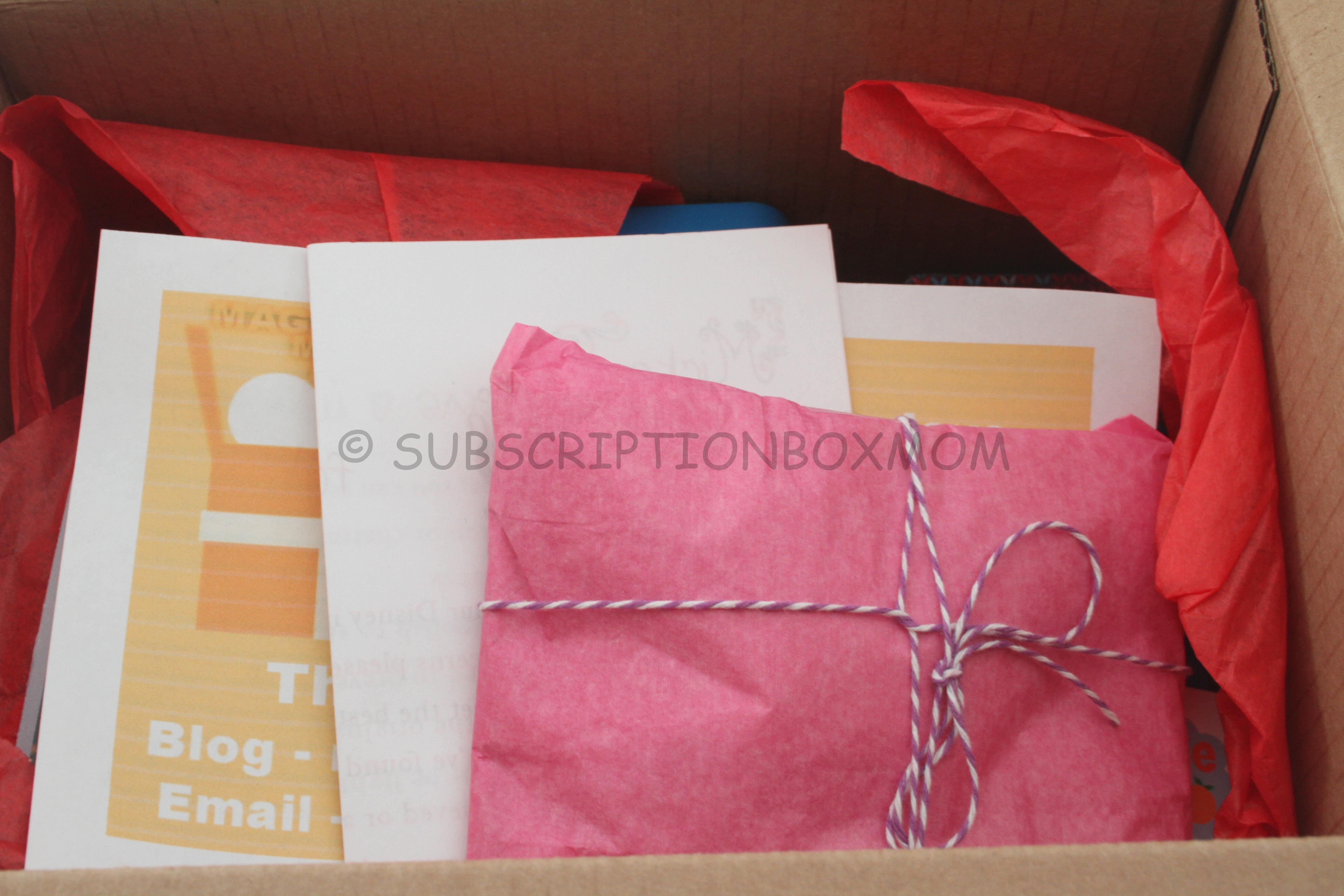 First Look:   I really couldn't wait to dig in the box.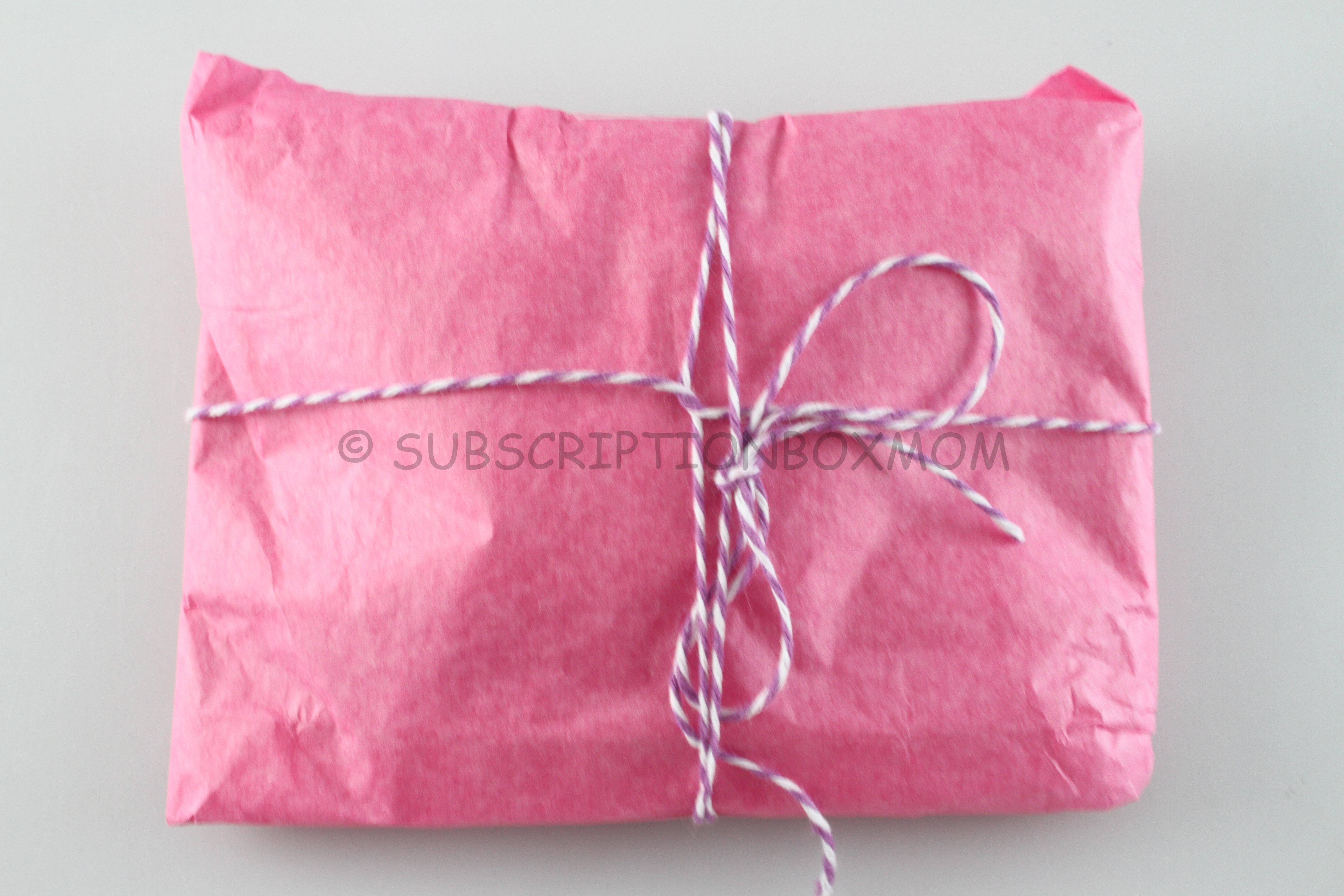 This is the hair bow package.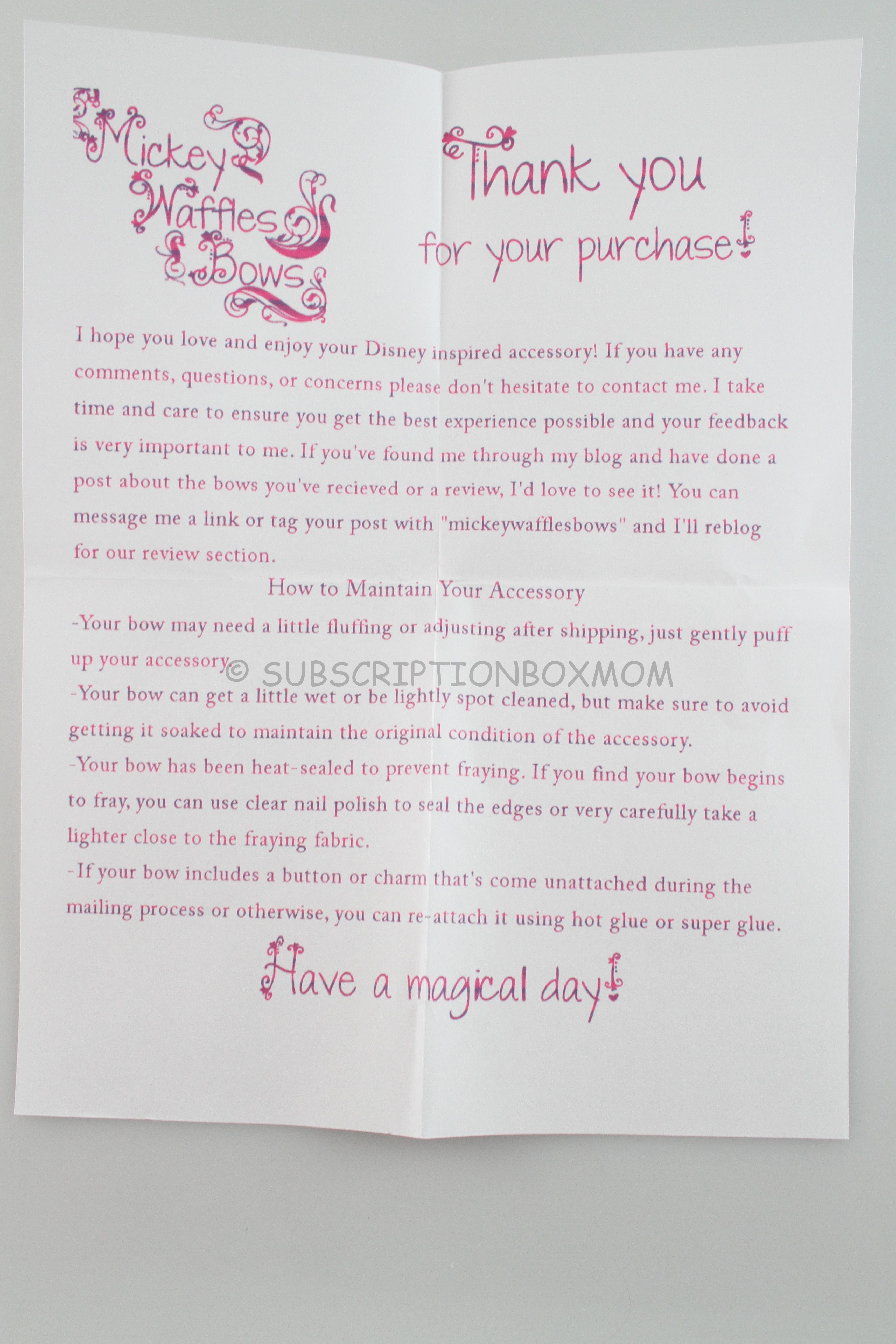 Magic Monthly Box sent a letter about how to care for the hair bow.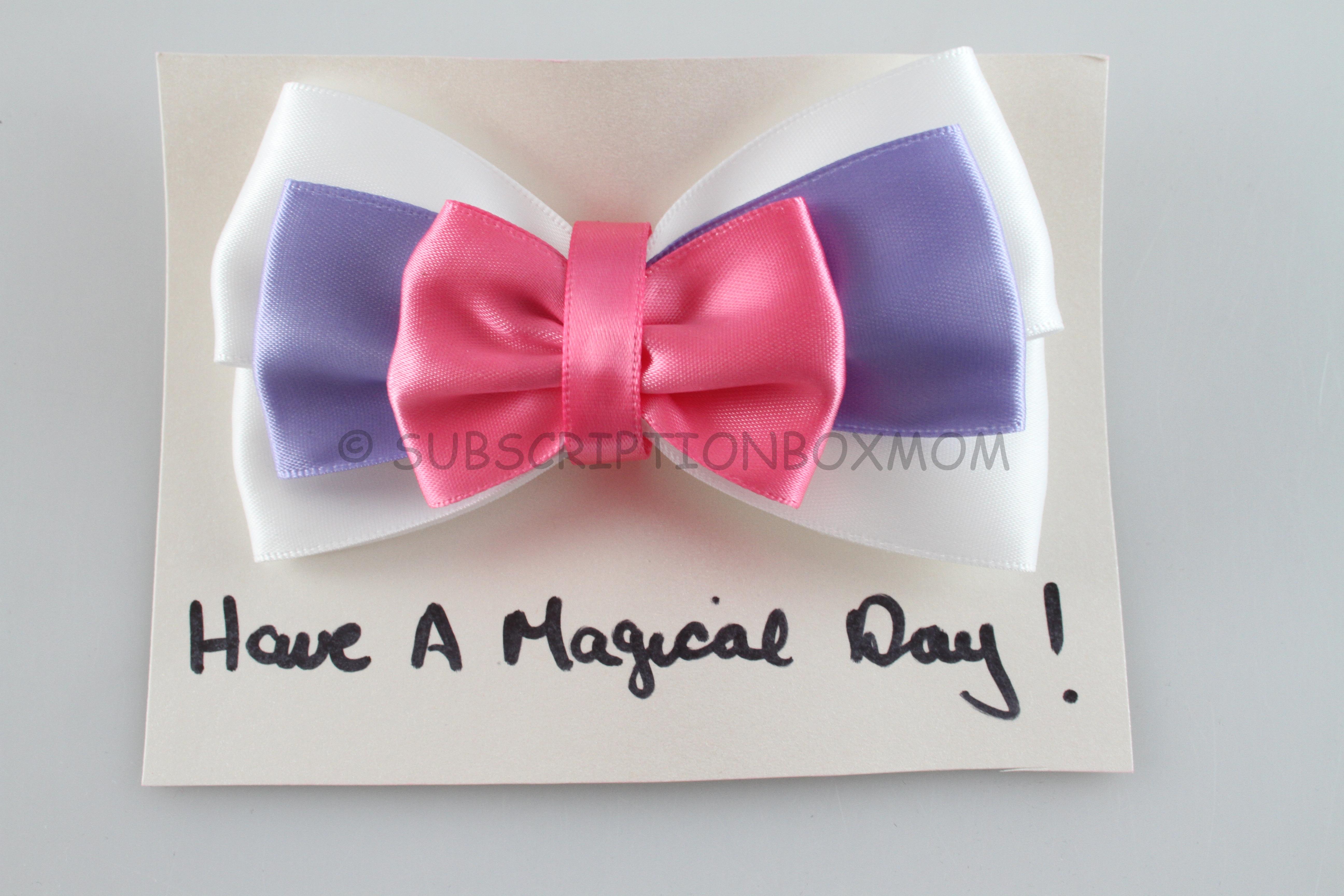 Daisy Duck Hair Bow $7.00;   This is bow is inspired by Daisy Duck.  The bow is well made and quite cute! Magic in a Box is giving one of her Disney Bows away, so be sure to enter the giveaway below!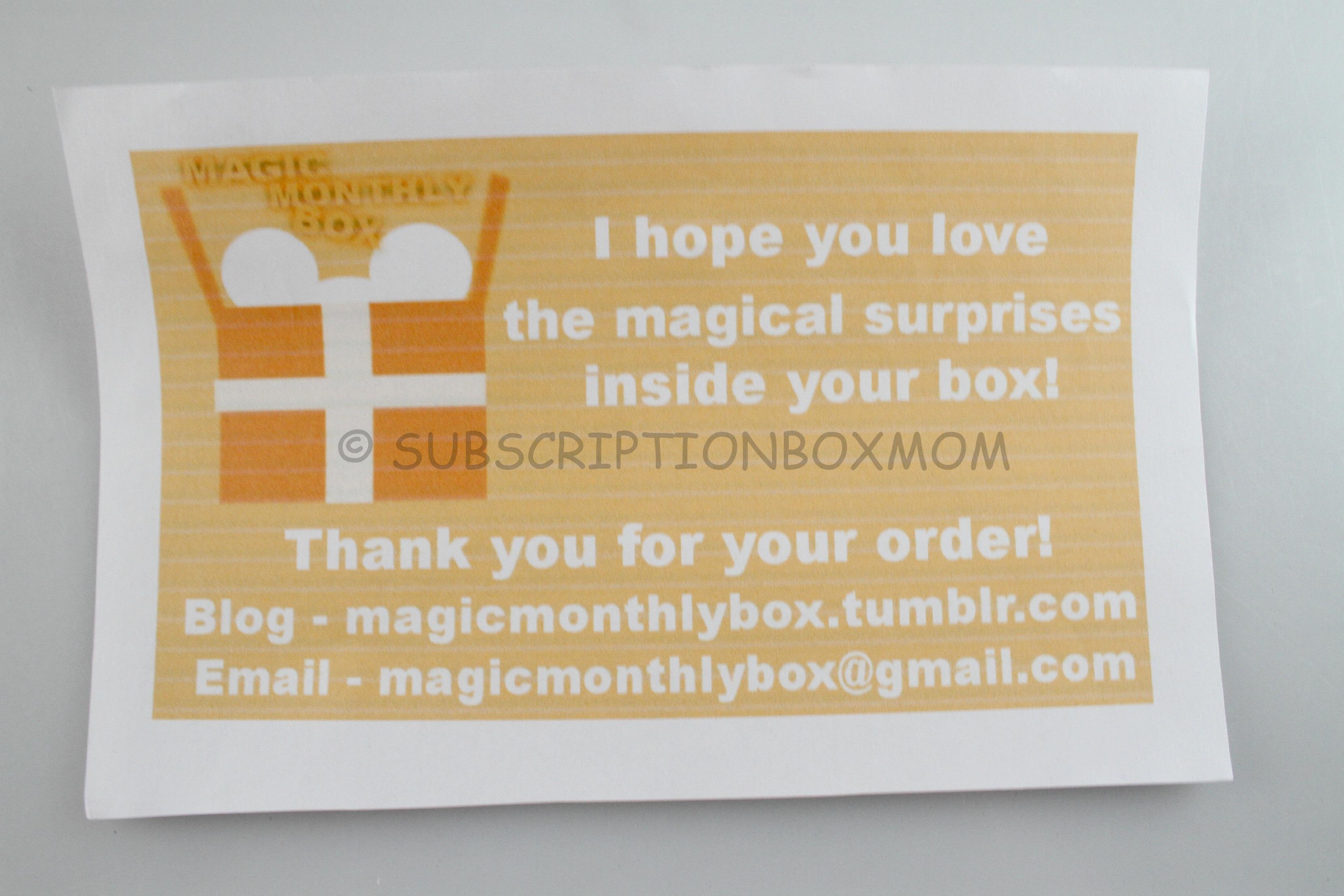 This is the little information card that was included in Magic Monthly Box.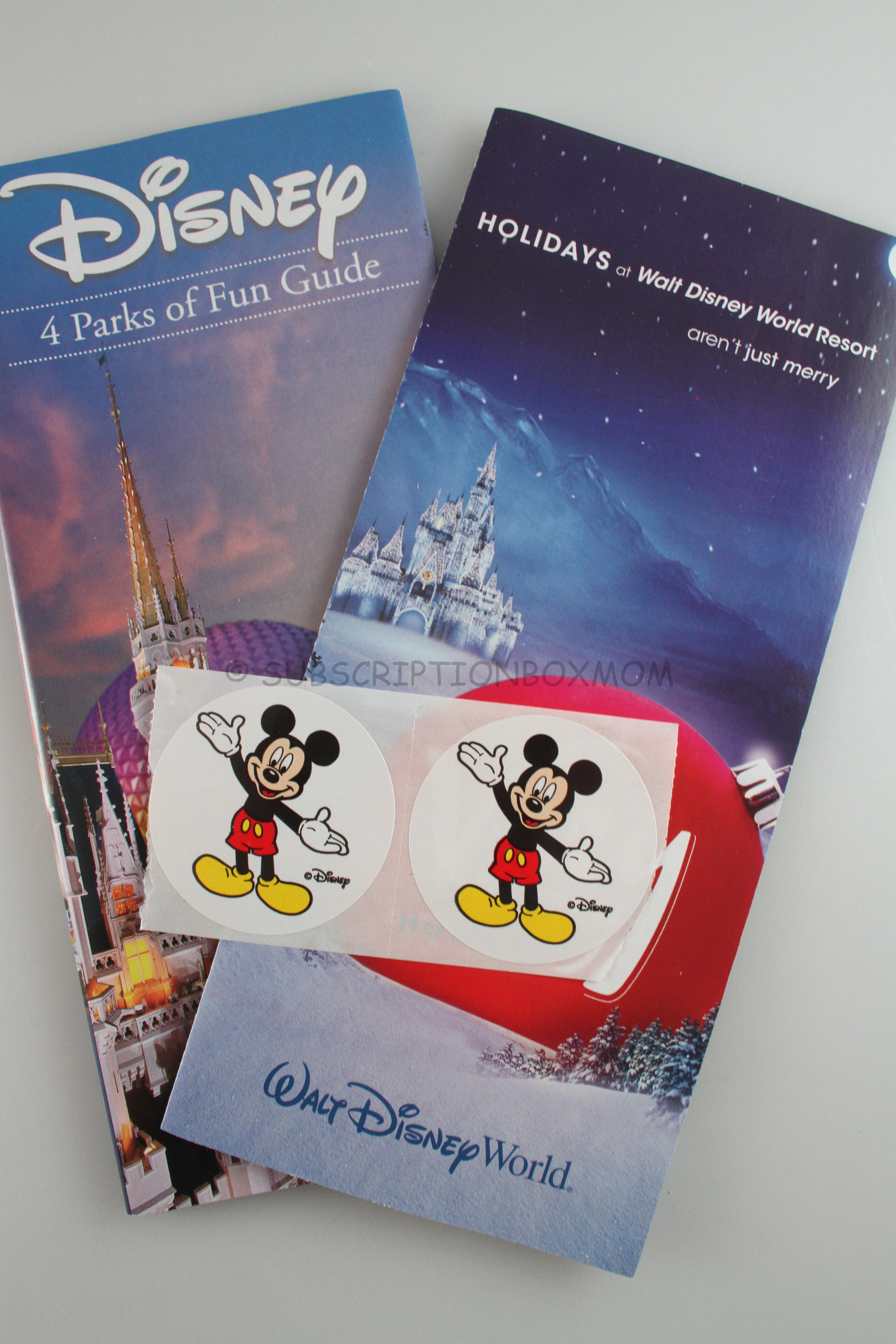 Magic Monthly Box included a brochure about the four parks and a brochure about their holiday celebrations.  There were also two Mickey stickers.
Squeeze Me (Orange Bird) Magnet  $8.47 Orange Bird was developed in 1970, for the Florida Citrus Commission.  This commission sponsored the Tropical Serenade attractions in Magic Kingdom.  The Tropical Serenade was very similar to the Enchanted Tiki Room.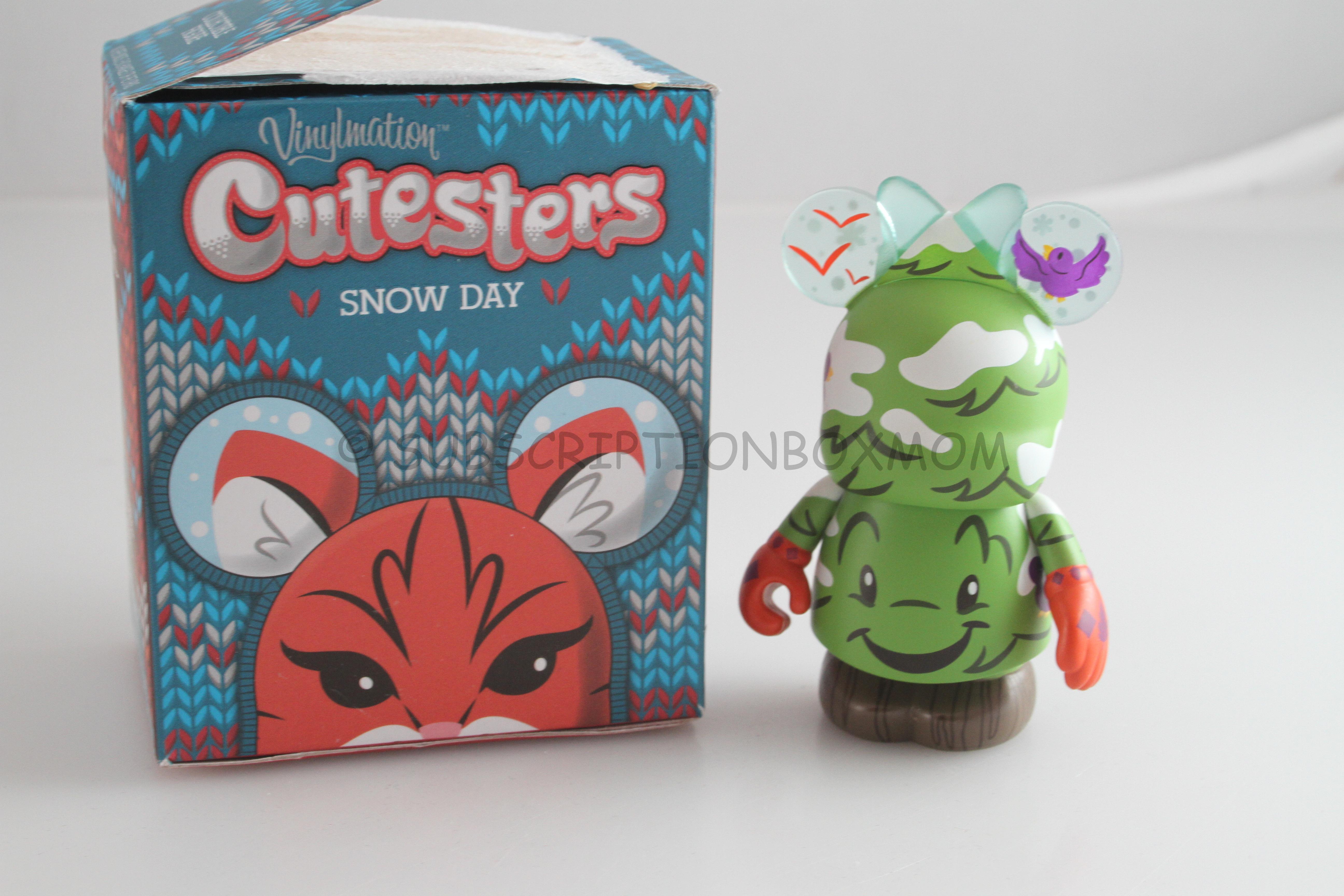 Vinylmation Cutesters Snow Day $12.95:  If you are new to Vinylmation, Vinylmations are little Mickey shaped characters that are designed in hundreds of different ways.  Vinylmation are crazy popular and highly collectible.  I personally don't have any Vinylmations, until now.  This little tree character is pretty cute.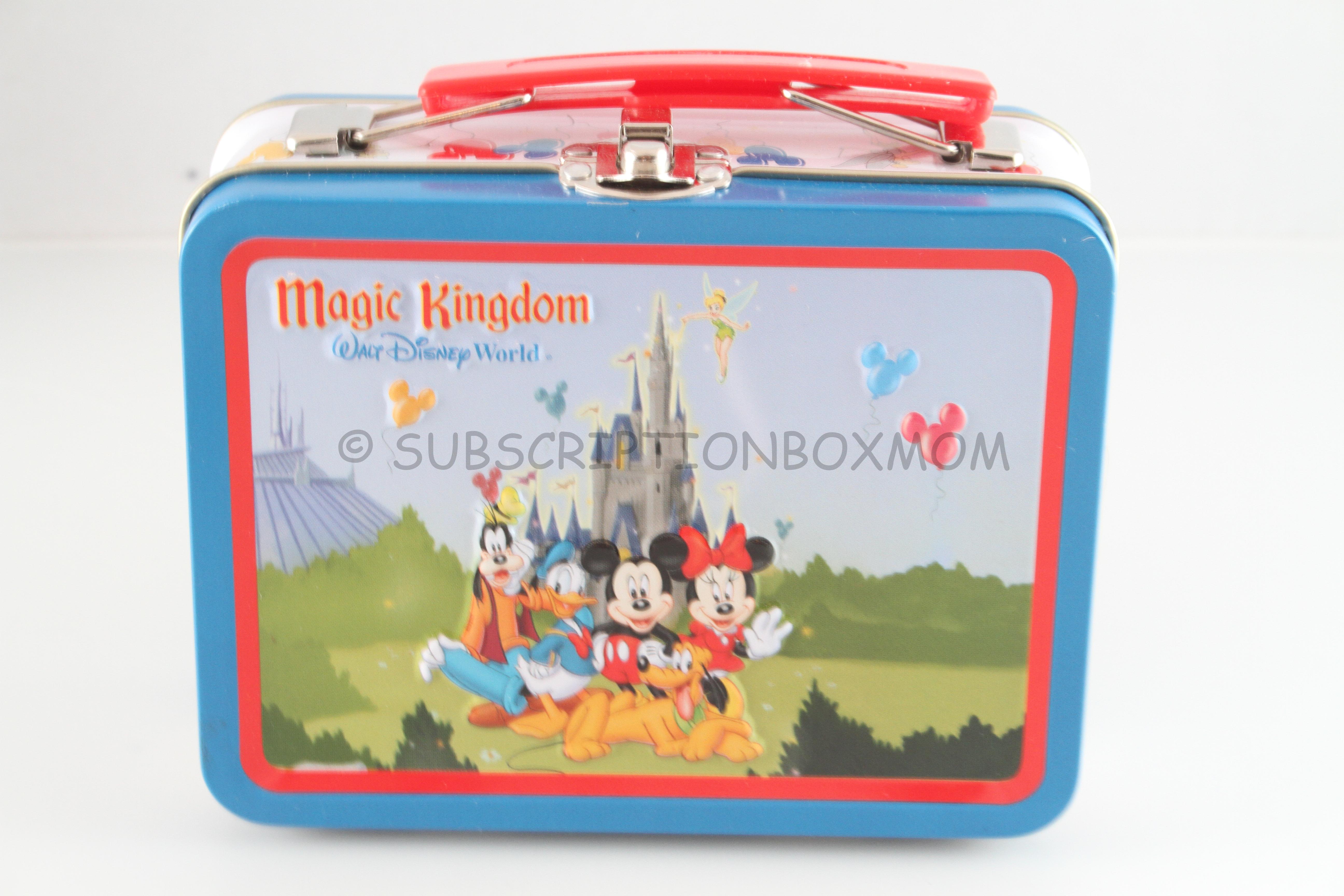 Magic Kingdom Mini Lunch Box: $8.00:  This recently sold on Ebay for $8.00, so that is the price I used.  This mini lunch box is really cute and my kids will like putting tiny treasure inside.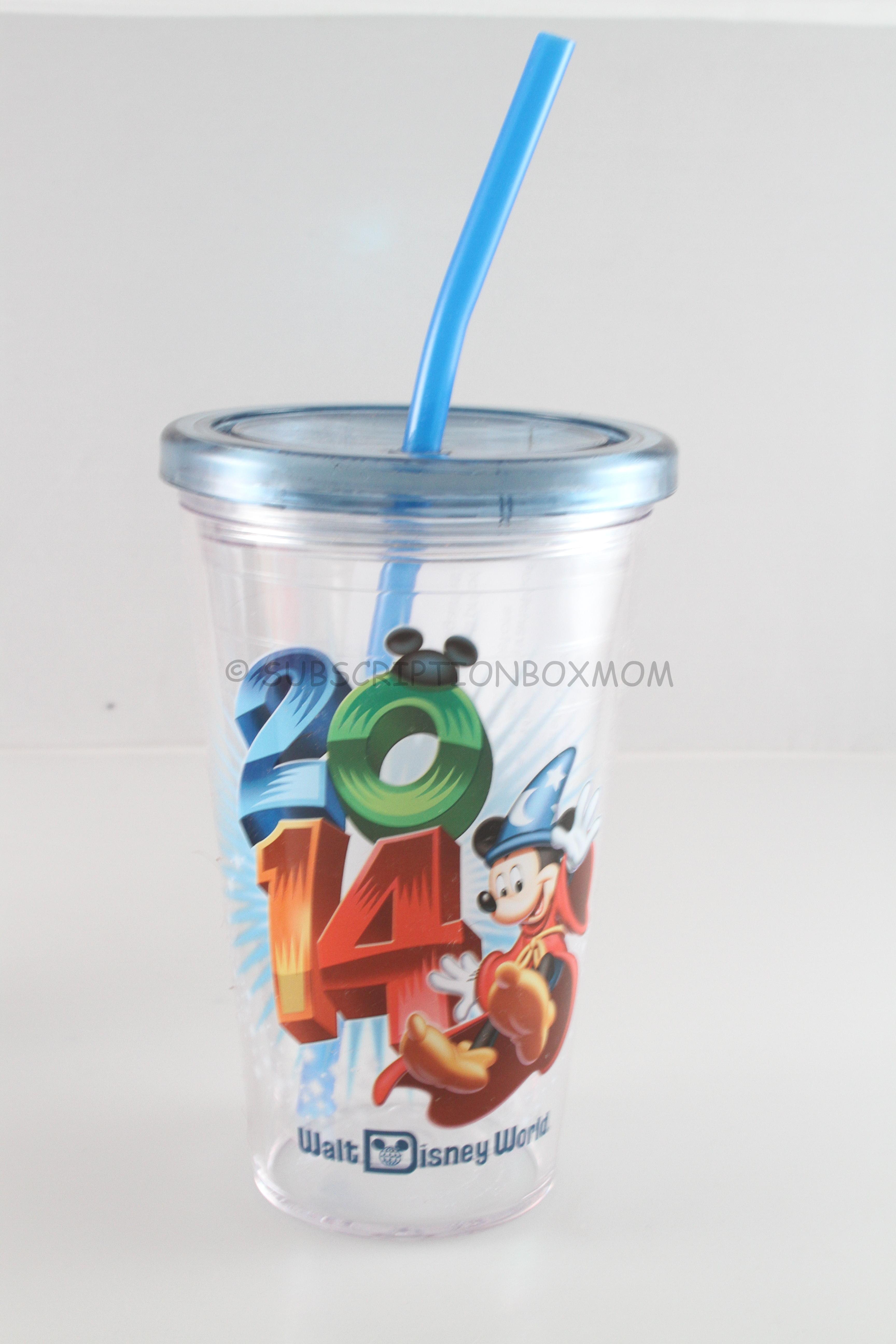 Disney Tumbler with straw 2014: $29.95  We went to Disney World this year, but I didn't buy this.  My husband and I also went to Disneyland in 2014.  I love tumblers like this and since we had two Disney trips in 2014, this cup has meaning for us too.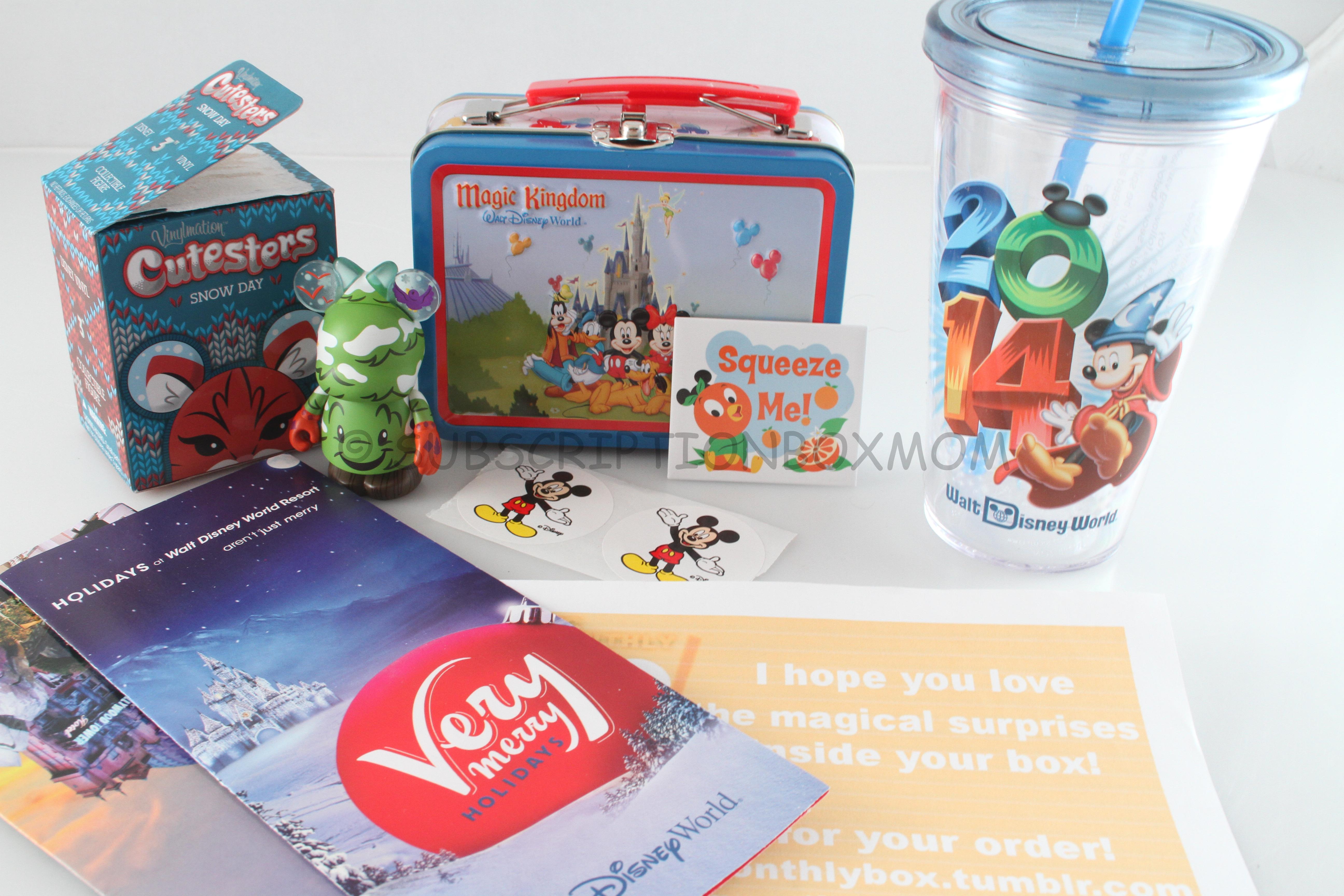 Final Thought:  I really loved this box.  The total value of the box was $59.37.  The cost of the box was only $20.00 plus $9.95 shipping.  As a huge giant fan, I really loved this box.  I didn't receive any duplicates and I was impressed with the items in the box.  I love the tumbler and Vinylmation the most.  If you have been waiting forever, for a Disney subscription box, you should check out Magic Monthly Box HERE.  I also really loved the hair bow.  I only have little boys, but if I had a girl, I would buy up these Disney bows.  I like the bows are Disney inspired, but they are also just cute.  They can work with many different outfits.  Magic Monthly Box is also giving away a Disney hair bow from her Etsy shop HERE.
Enter to win a Disney Inspired Hair Bow below!