December 16, 2014
12/16/14

By Subscription Box Mom

1 Comment
1
December 2014 Stitch Fix Review
Disclosure: This post contains affiliate links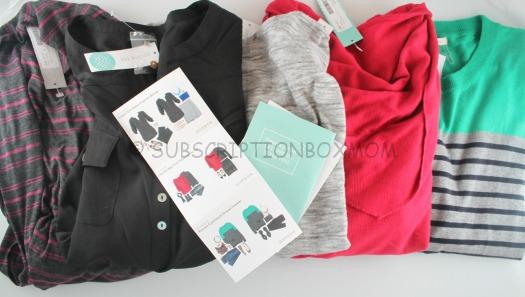 Stitch Fix is a subscription box that send 5 clothing items a month.  They send accessories, shirts, skirts, dresses, pants, jeans, etc.  You pay $20.00 for a stylist to pick out your items.  You try them on in your own home.  If you like one of the items, you can buy it, otherwise you send the rest of the clothes back.  It is free shipping both ways.  The average price of an item is $75.00.  If you decide to keep all 5 items, you get 25% off your total.  Your $20.00 also comes off any item you decide to buy.  You do risk loosing $20.00 if you don't like anything.  You fill out a style profile and you can link clothing boards on Pinterest to the site, so you stylist has even more information.  This is my 2nd Stitch Fix, so I was really excited to see what I would get.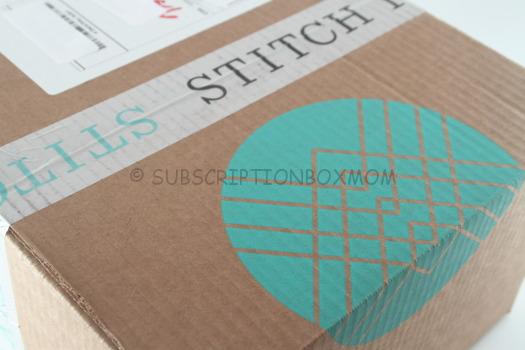 My Stitch Fix arrived by UPS and I was really excited to see what I received.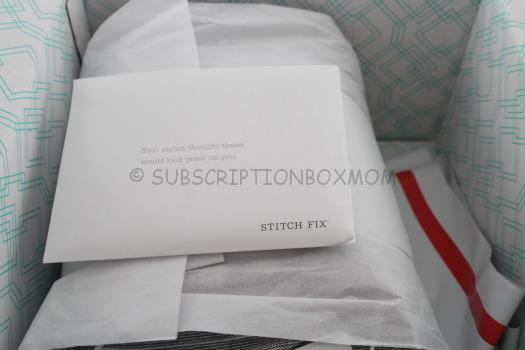 First Look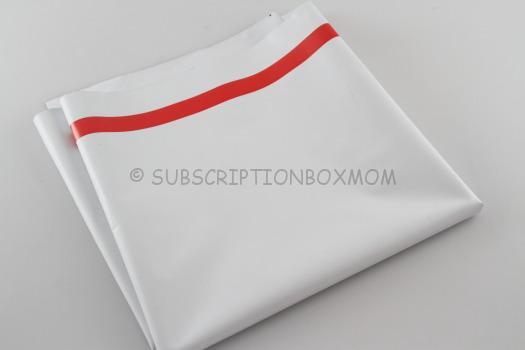 Stitch Fix includes a prepaid shipping bag, so you can return the items you don't want.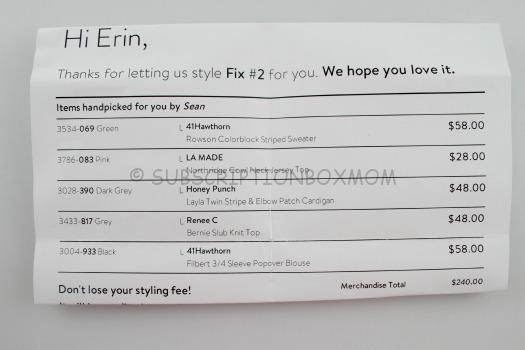 Stitch Fix includes a list of all the items in the box and your cost.  My fix was picked out by Sean.  The total cost of my fix is $240.00.  If I keep at least one time, I get my $20.00 styling fee back.  If I keep all 5 pieces, I save 25%!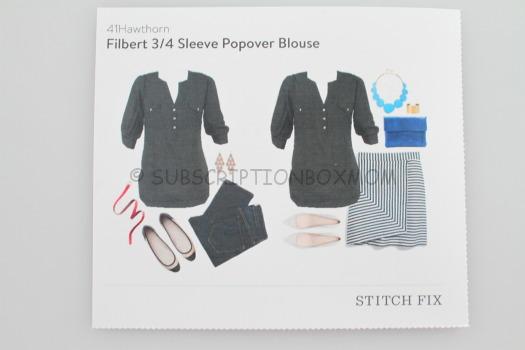 41Hawthorn Filbert 3/4 Sleeve Popover Blouse:  $58.00  Stitch Fix sends styling cards for every piece in the box.  This shirt is exactly something I would buy in a store.  I love how it is fitted through the sides and all the details of the top.  This top fit great and I am keeping this.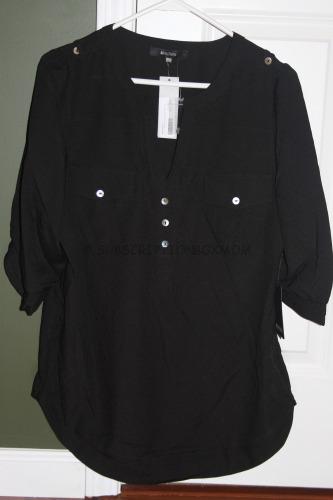 I am partial to black tops.  This is well made and it fit my body perfectly.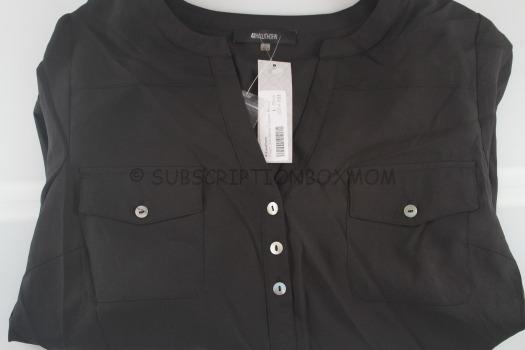 I will be wearing this with jeans and some black boots.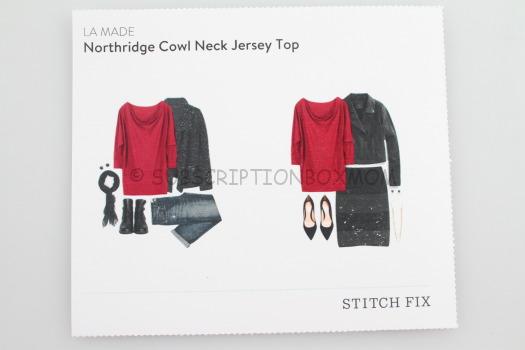 La Made Northridge Cowl Neck Jersey Top $28.00:  This was the most inexpensive top in the box.  I love the color and even the style is nice.  Unfortunately, the top is too big.  I would send it back, but the price is so low, it's cheaper for me to keep it and take the 25% discount.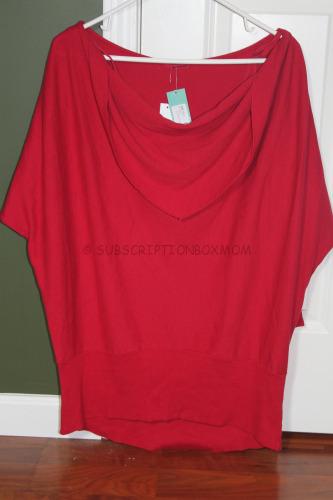 The color is beautiful, I wish I could exchange it for a smaller size.  I am going to try to trade this with a friend.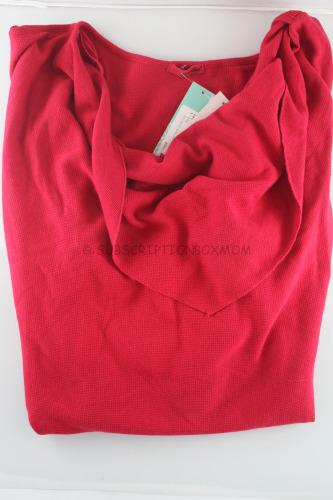 Here is another look at the sweater.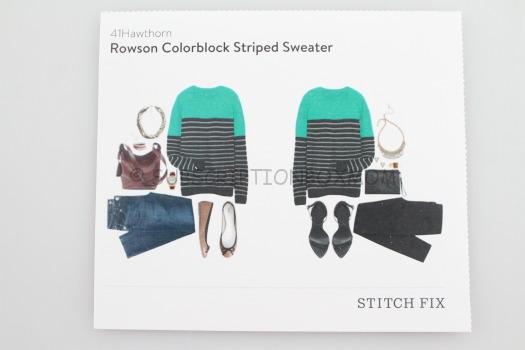 41Hawthorn Rowson Colorblock Striped Sweater: $58.00 When I saw the sweater on this card, I wasn't too impressed.  Once I tried this sweater on, I fell in love!  This sweater fits great and looks great on.  I am keeping this.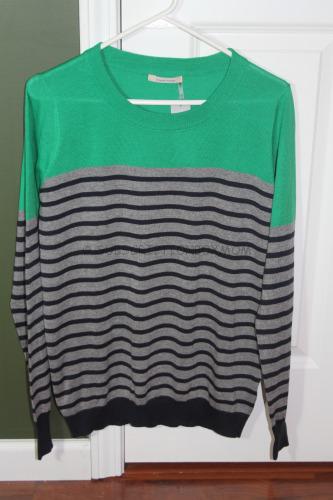 I wasn't sure I would like the green and stripes together, but I love it on.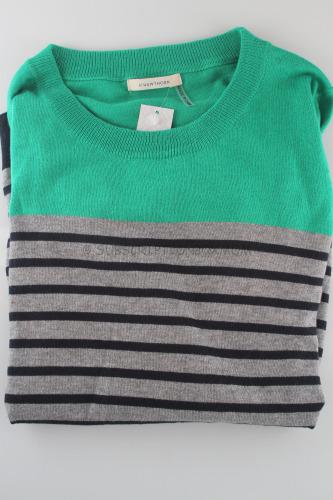 Here is a closer look at the sweater.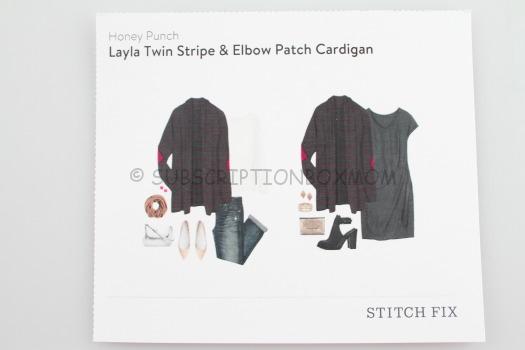 Honey Punch Layla Twin Stripe & Elbow Patch Cardigan $48.00  I specifically requested this cardigan, as I saw this in someone else's fix.  It lived up to my expectations.  It is beautiful and very comfortable.  I am keeping this as well.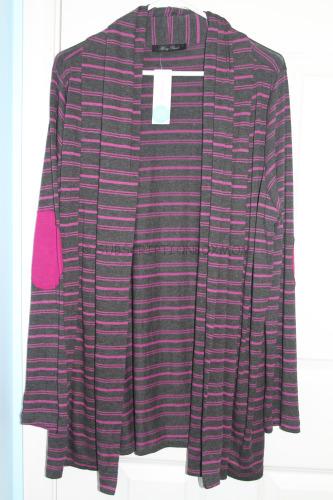 I love the pink patches on the elbow.  It really adds style to this piece.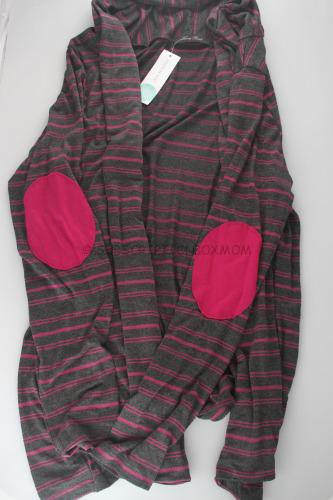 Here is a closer look at the piece.  It is beautiful.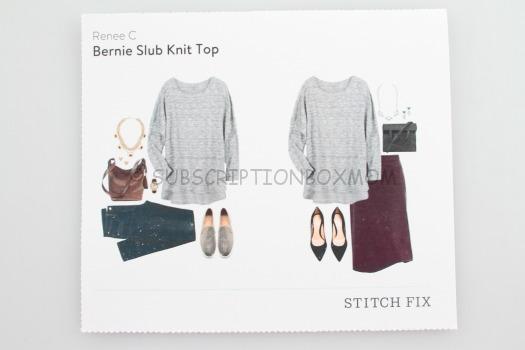 Renee C Bernie Slub Knit Top  $48.00  This top is really comfortable and super soft.  Unfortunately, this top was too big.  Like the pink top, I would send this back, but the difference to send it back, is less than the cost of one shirt.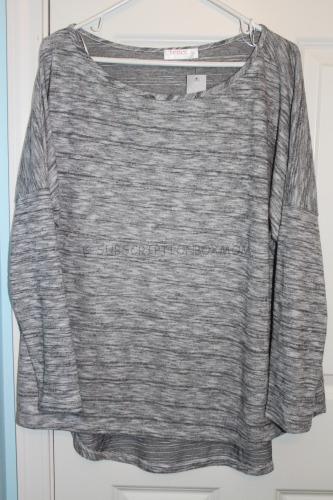 I really like this top and really wish it fit.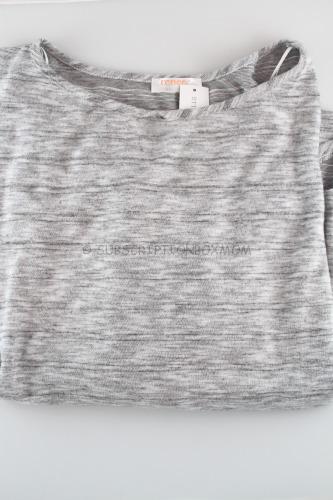 Here is a closer look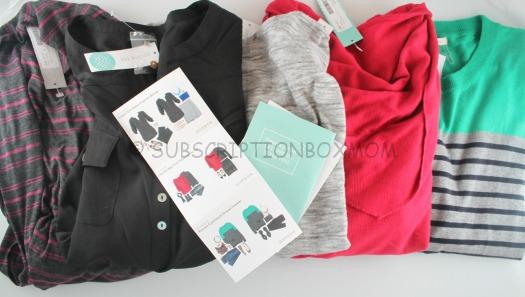 Final Thought: The total cost of my fix was $240.00 and Stitch Fix took off $20.00 for my styling fee.  I really loved my Stitch Fix and all the pieces, even the ones that didn't fit.  I requested classic items that would work well with kids.  I requested no bottoms and no dry cleaning.  I was really pleased with the items from my Stitch Fix, and I will be trying them again soon.  You can check out Stitch Fix here.  You can set up your profile and start adding outfits to your Pinterest board.  You choose when you order your fix, so you have time to make your profile.  You will also only get a box when you schedule a fix.  You will not be billed monthly like most subscription boxes. I love that I can try on pieces at home and send back what I don't like.  In both of my fixes, I have found at least one item to buy, so I am not worried about the styling fee.
Check out my Holiday Coupon page HERE.
Check out my Check out my Holiday 2014 Subscription Box Gift Guide HERE.
Do you like FREE SUBSCRIPTION BOXES?  Click HERE to see my free subscription box list.
Do you love Giveaways?  Click HERE to enter all my Giveaways.