December 9, 2014
12/09/14

By Subscription Box Mom

1 Comment
1
December 2014 PoshPak Review – Tween Box – Girl Subscription Box
Disclosure: I received this box free for review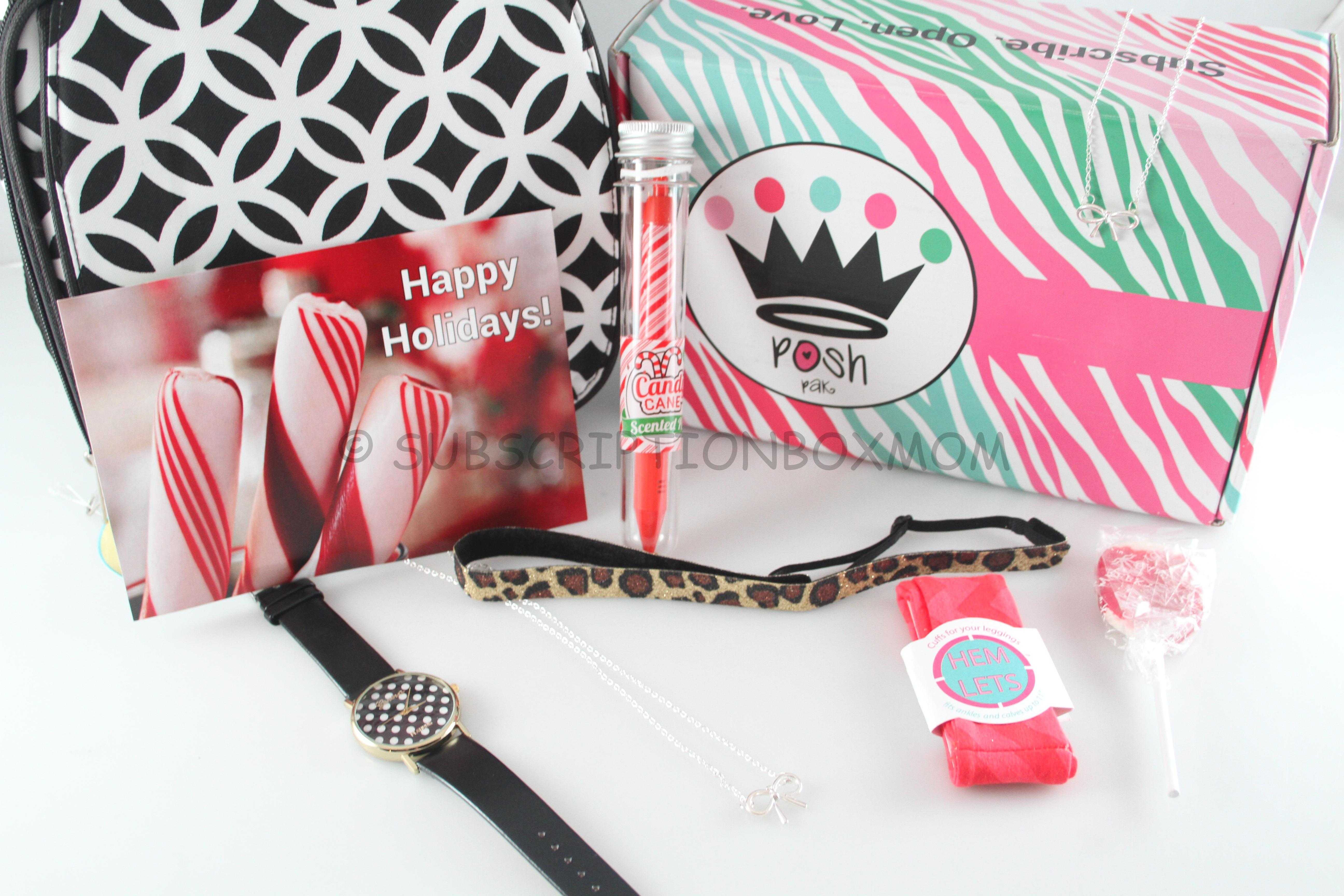 Posh Pak is a subscription box for girls of all ages!  The Pak comes in 3 different age ranges so you can choose the best fit for your girly-girl. It is the best way to find new products and styles to love. And when your fashionista grows up – just change the age range on her Posh Pak to grow with her and she'll have new age appropriate goodies to discover! 
There are 3 different age ranges for the boxes

The Details:
Cost: 1 Month $29.00, 6 Months $169.00, 12 Months – $329.00
What's in the box? Inside the Pak you will find 4 to 6 items ranging from health/beauty, fashion accessories, tech, school supplies, tasty treats and some designer labels. Oh! Did we mention we love labels? We are excited to be working with amazing fashion designers that supply some of the latest accessories to the Hollywood A-list….take a peek!
When am I billed? When you place your order for the monthly membership, you will be billed for your first Posh Pak immediately. Posh Pak bills recurring PAKS on the 20th of every month
How do I cancel? Monthly Members may cancel their Posh Pak subscription at any time. There are no cancellation fees. Just make sure that you cancel before the 20th of the preceding month to avoid being charged for that next month's PAK.
Website: http://www.poshpak.com/
I received the Tween box for review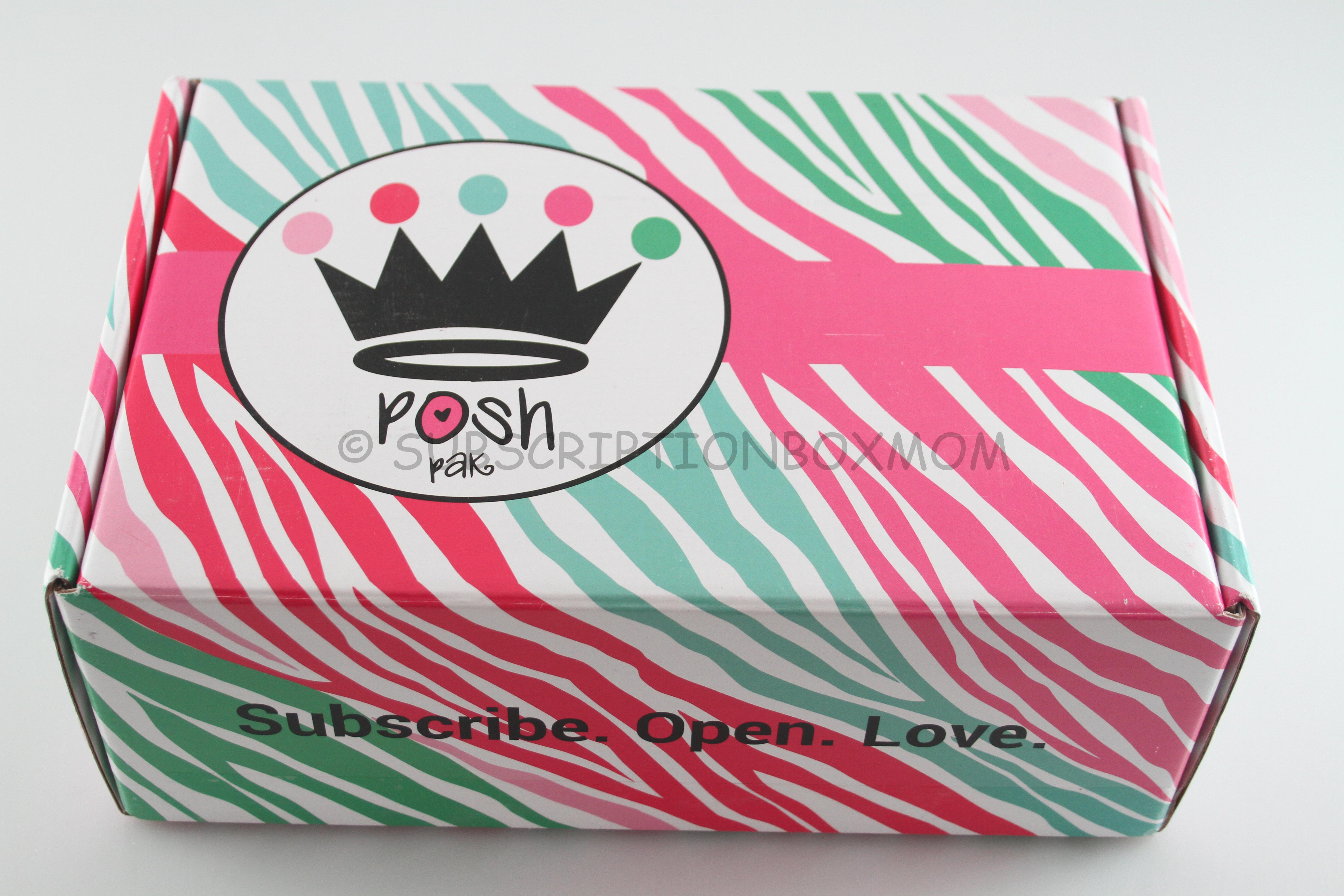 PoshPak ships super cute boxes!  I really wish adult subscription boxes were this cute.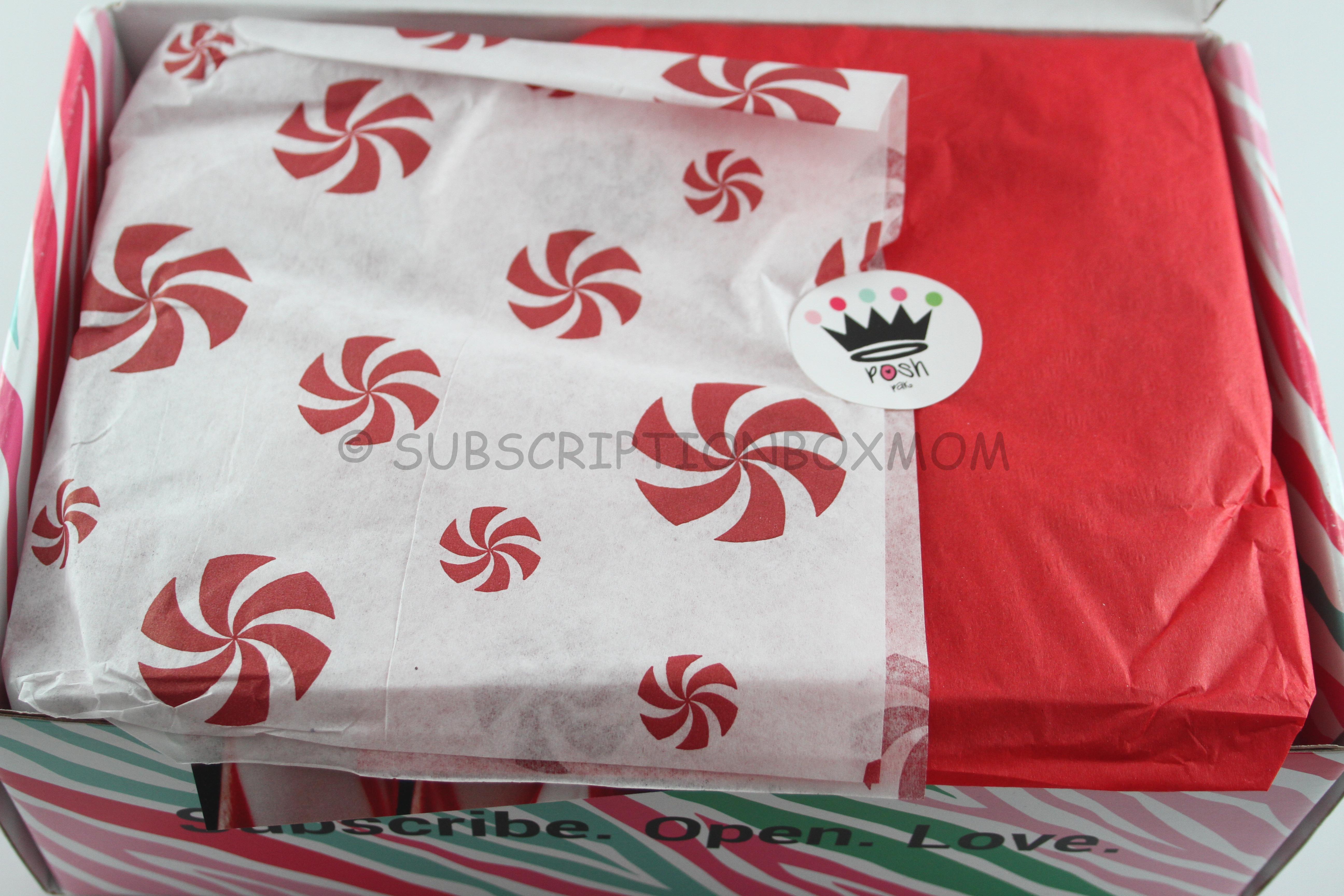 First Look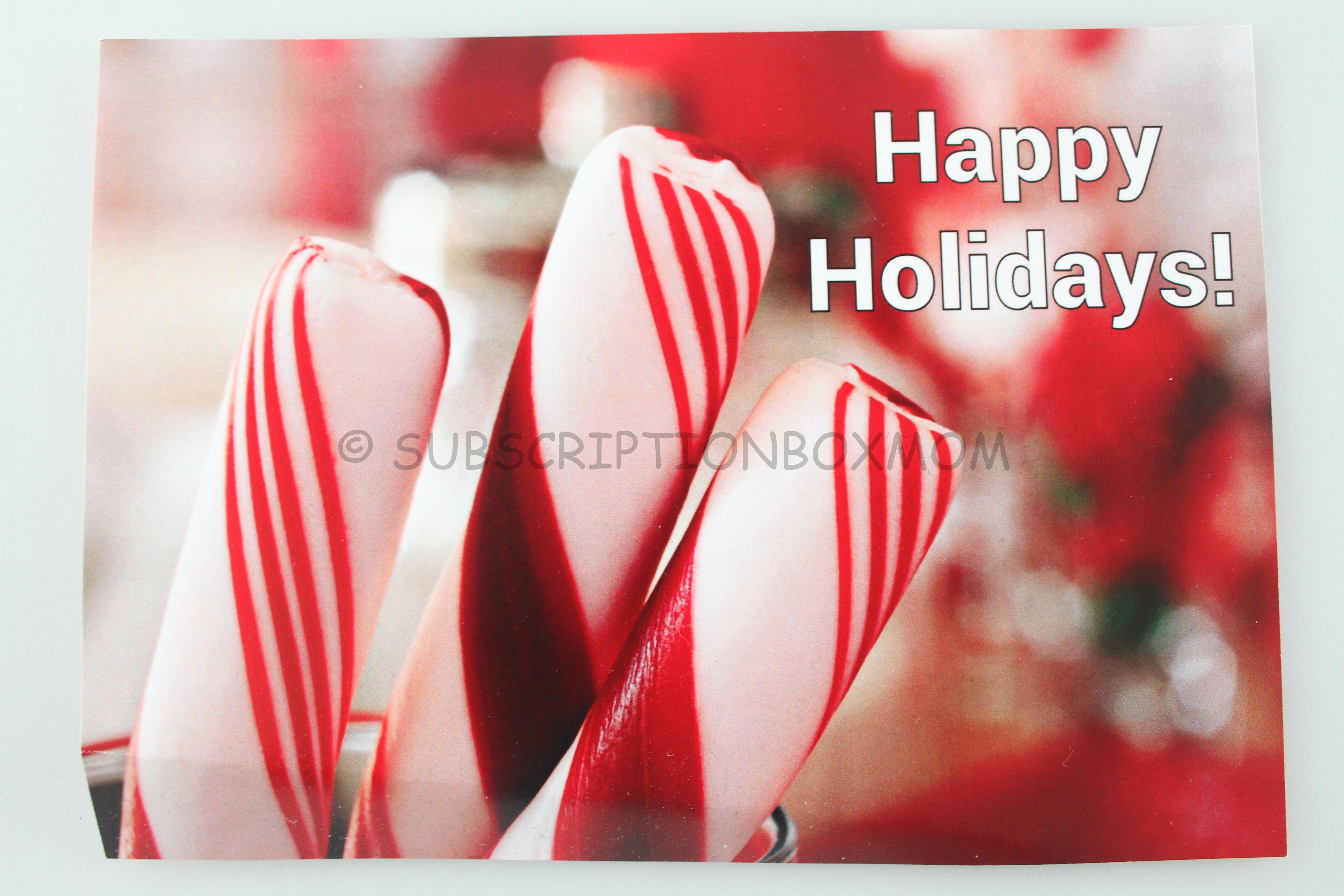 This month had a "Happy Holidays" theme.
The back of the information card has a list of everything in the box, the retail value and descriptions of each item.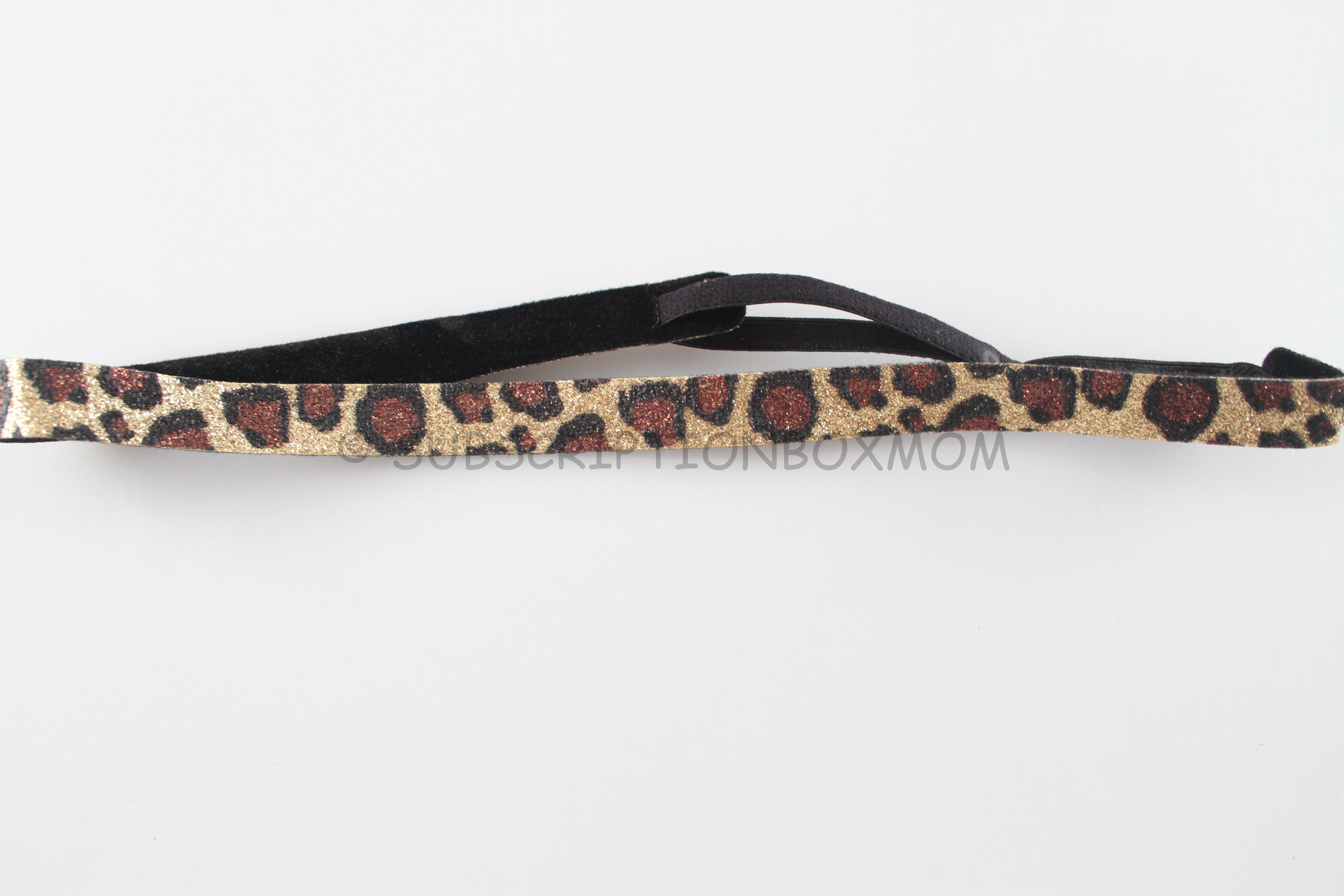 Hipsy Leopartd Glitter Ultrahold Adjustable Headband $9.99:  I love headbands and I wear some sort of headband every day.  I love this headband.  The underneath side is made of velvet, so it won't slide off your hair.  The headband is sparkly leopard print.  There is also an adjustable feature, so you can adjust it for your head.  Even my giant head fit in the headband.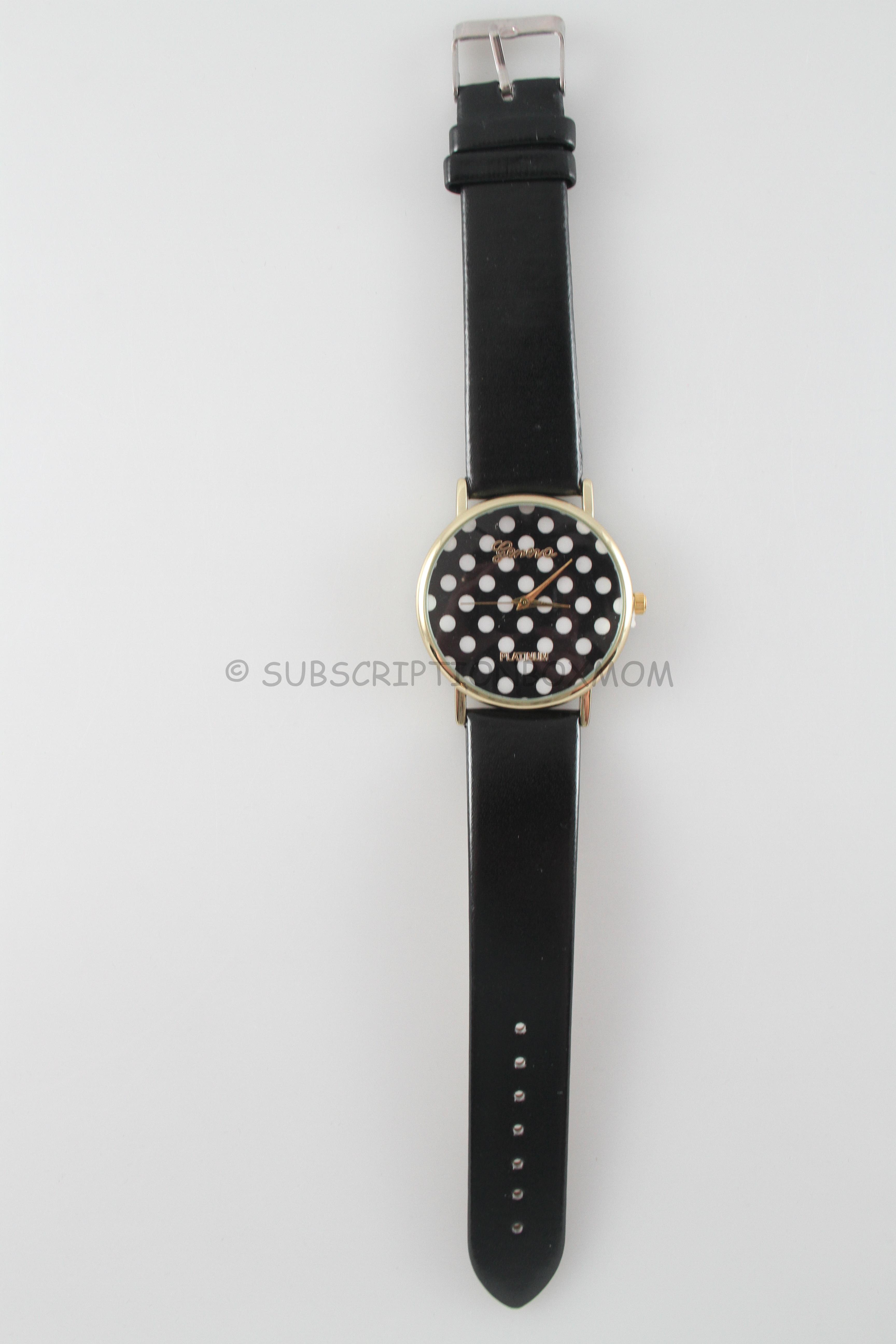 Flourish Boutique Black and White Polka Dot Watch $19.50  This is a very pretty watch.  The watch part has white polka-dots.  I only wear digital watches, so I may do a giveaway with this :).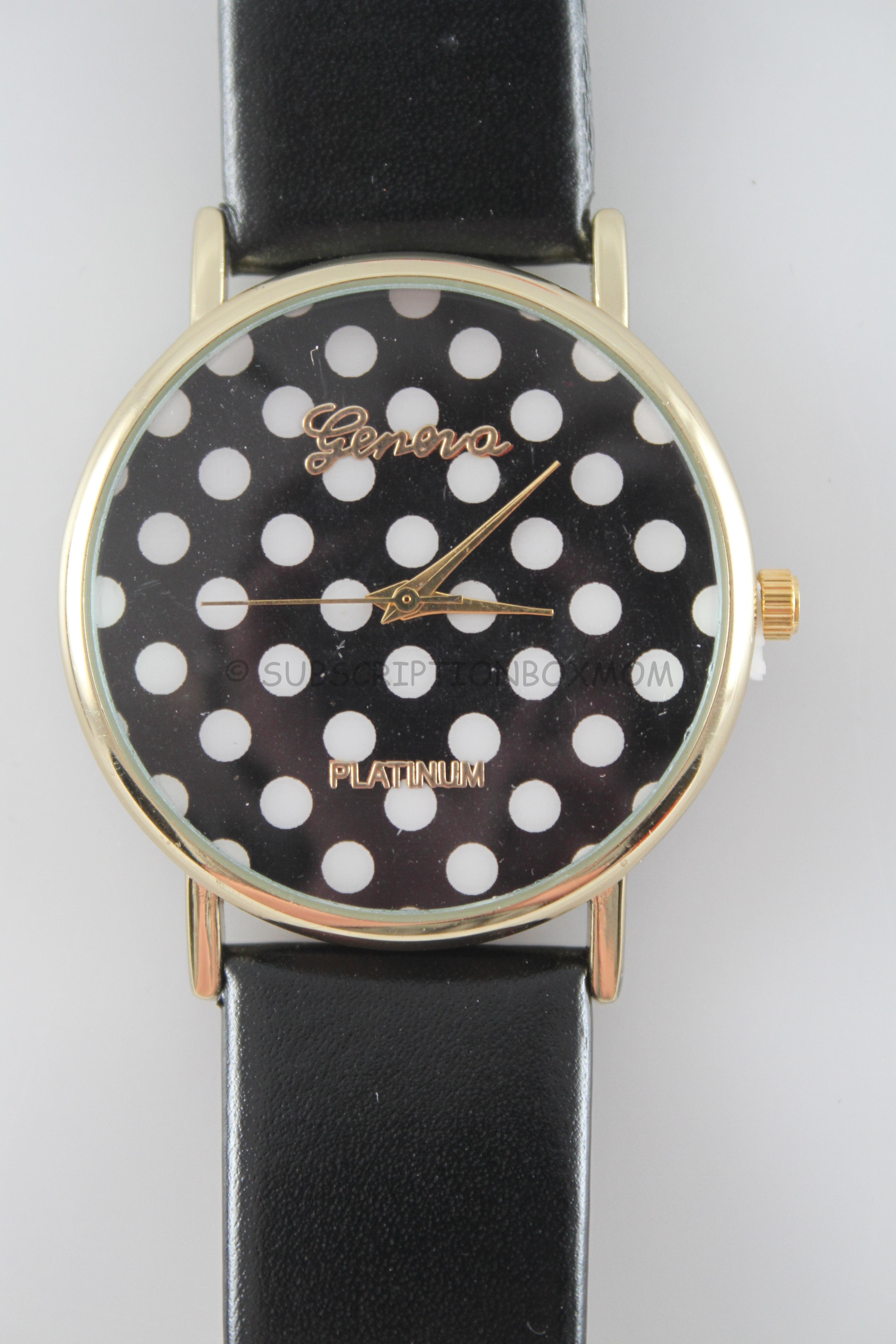 This is a close up of the watch.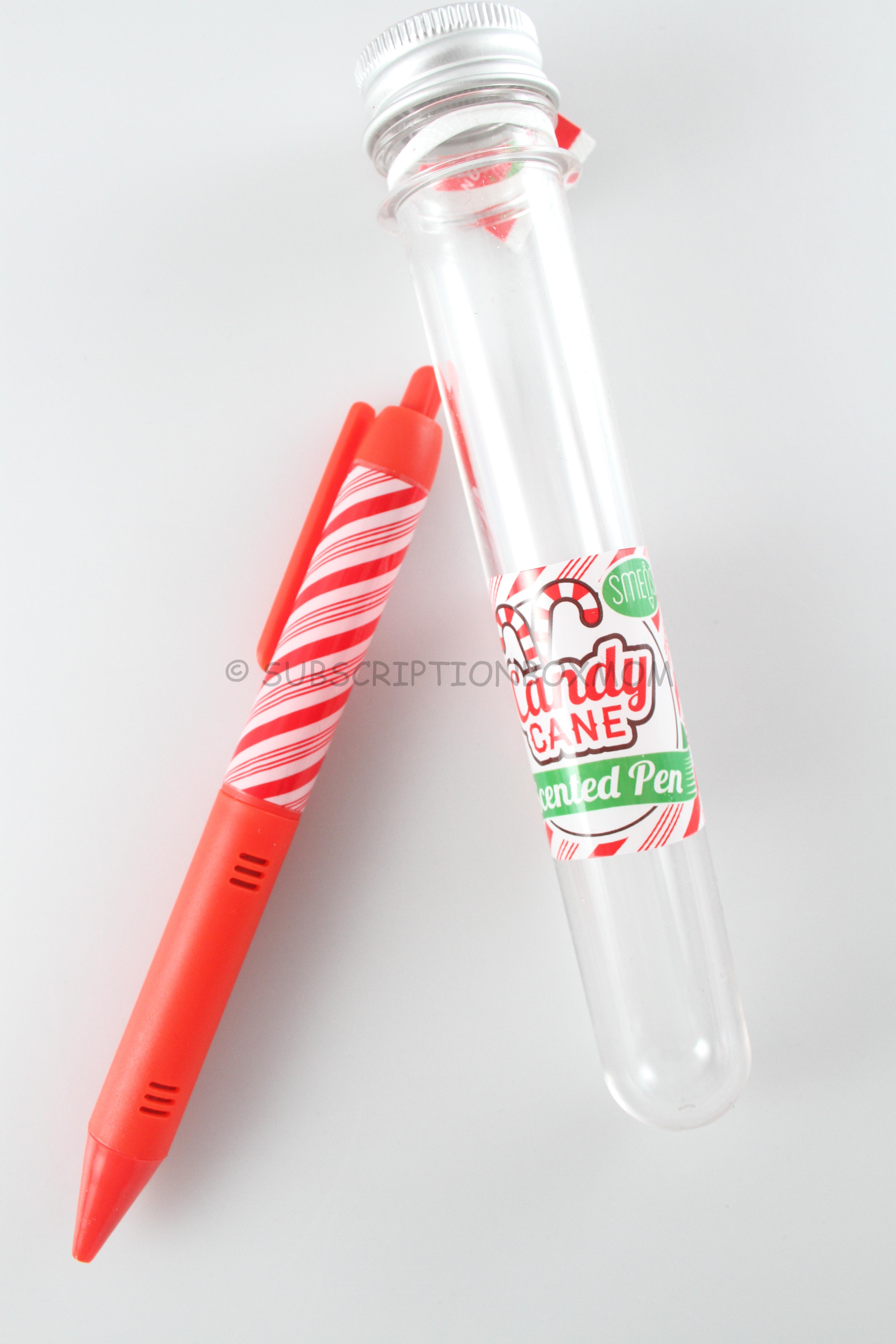 Smencils Candy Can Smen $2.99  Smencials makes scented pens and pencils.  This is a scented pen and it smells like peppermint, I think.  I have a cold, so I really can't smell anything right now, but the pen is pretty cool.  What girl wouldn't want a pen that smells good?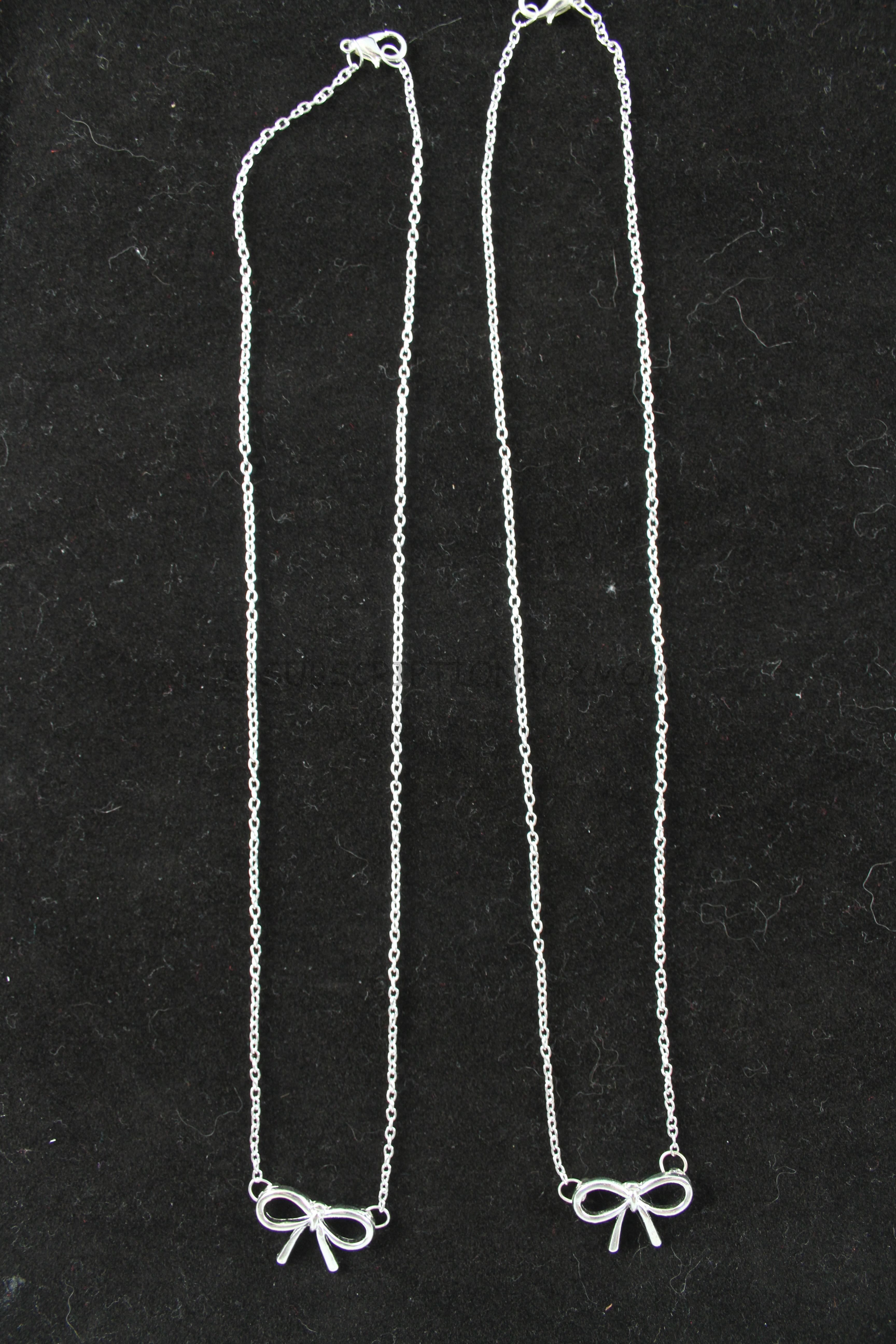 Ladybug Loft Silver Bow Necklaces: $25.00  PoshPak included two silver bow necklaces.  One is for you, and one is for a friend!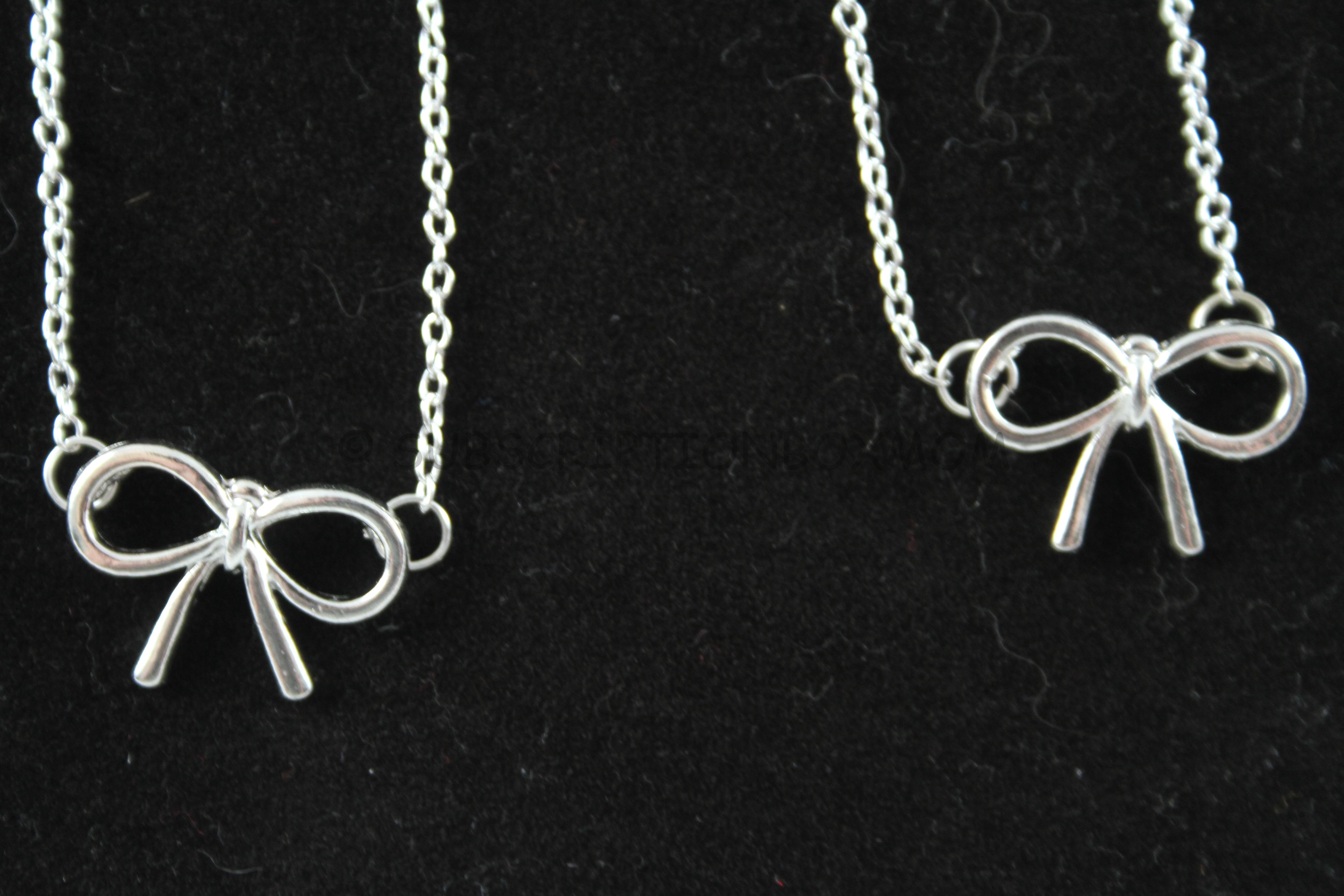 Close up of the bows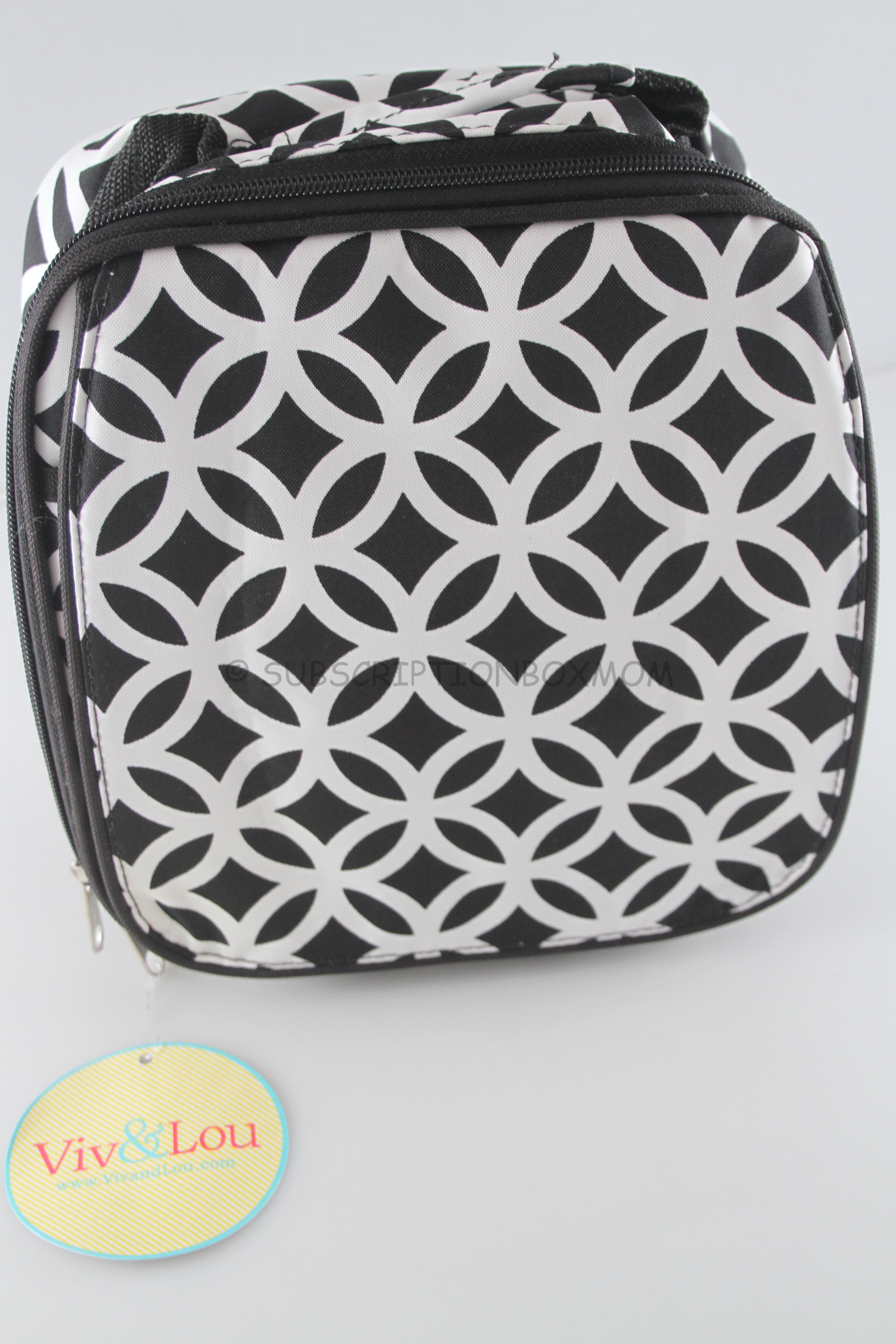 Viv & Lou Lunch Bag $18.95 Subscribers received a Viv & Lou Accessory Pouch  in last month's box.  I love the pattern of this lunch bag.  I work from home, so I won't personally use this, I will probably use it for snacks for the kids.  There is a pocket on the front of the bag and a giant opening,  I think any girl would love to bring her lunch in this.  It has a great pattern and is beats that horrible school lunch.  Has school lunch improved since the 80/90's?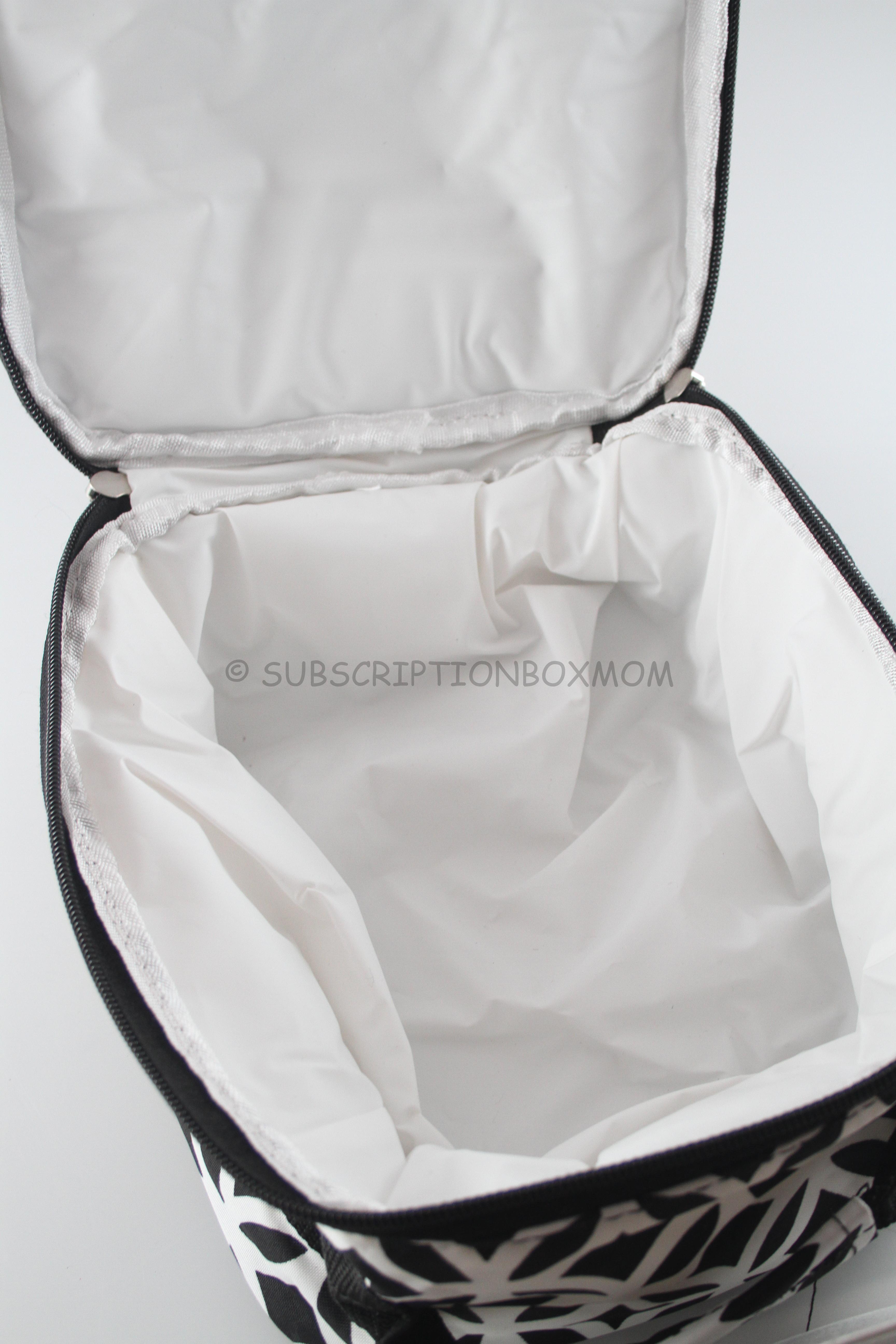 A look inside!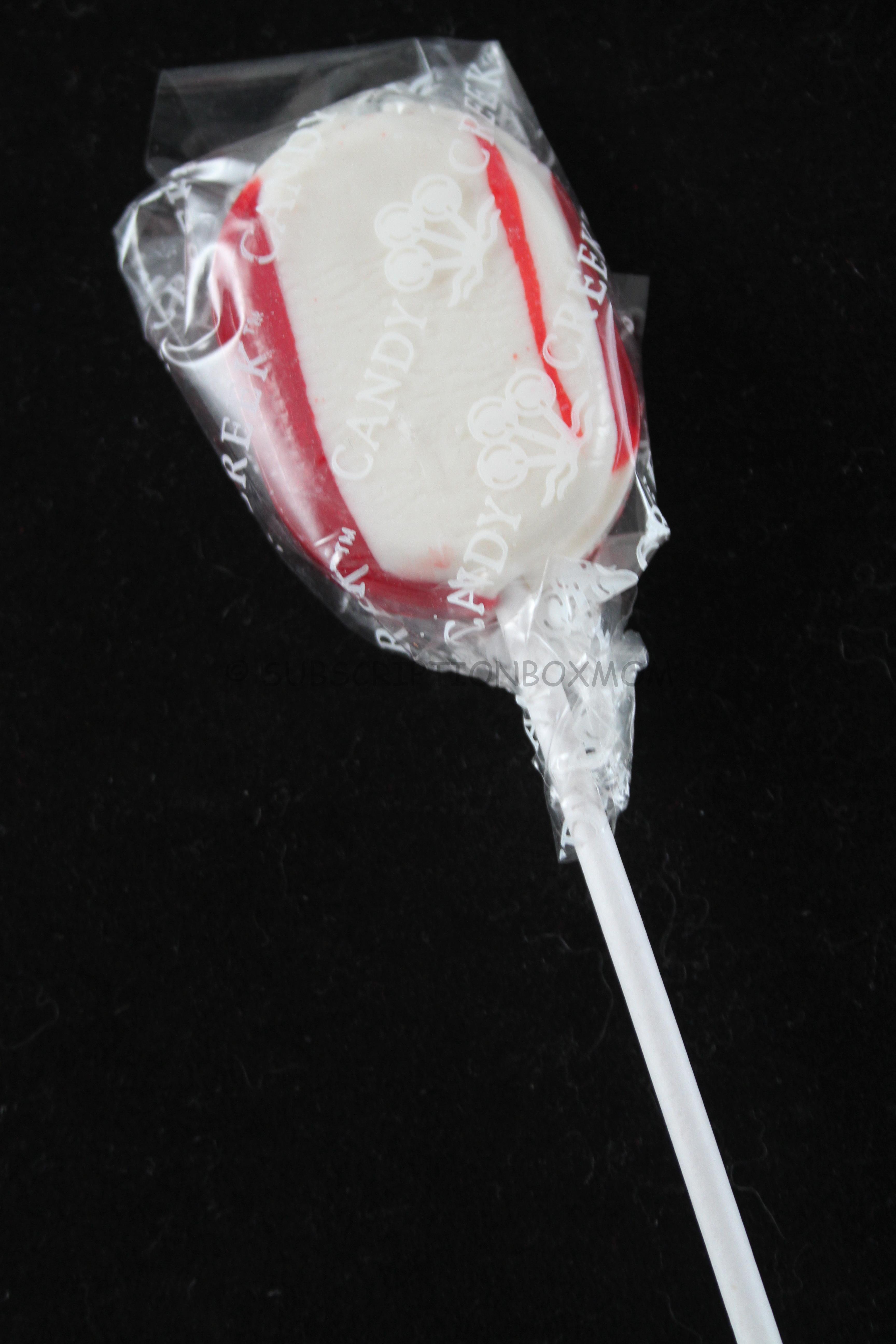 There is always a candy treat in the box.  This month, there was a sucker by Candy Geek.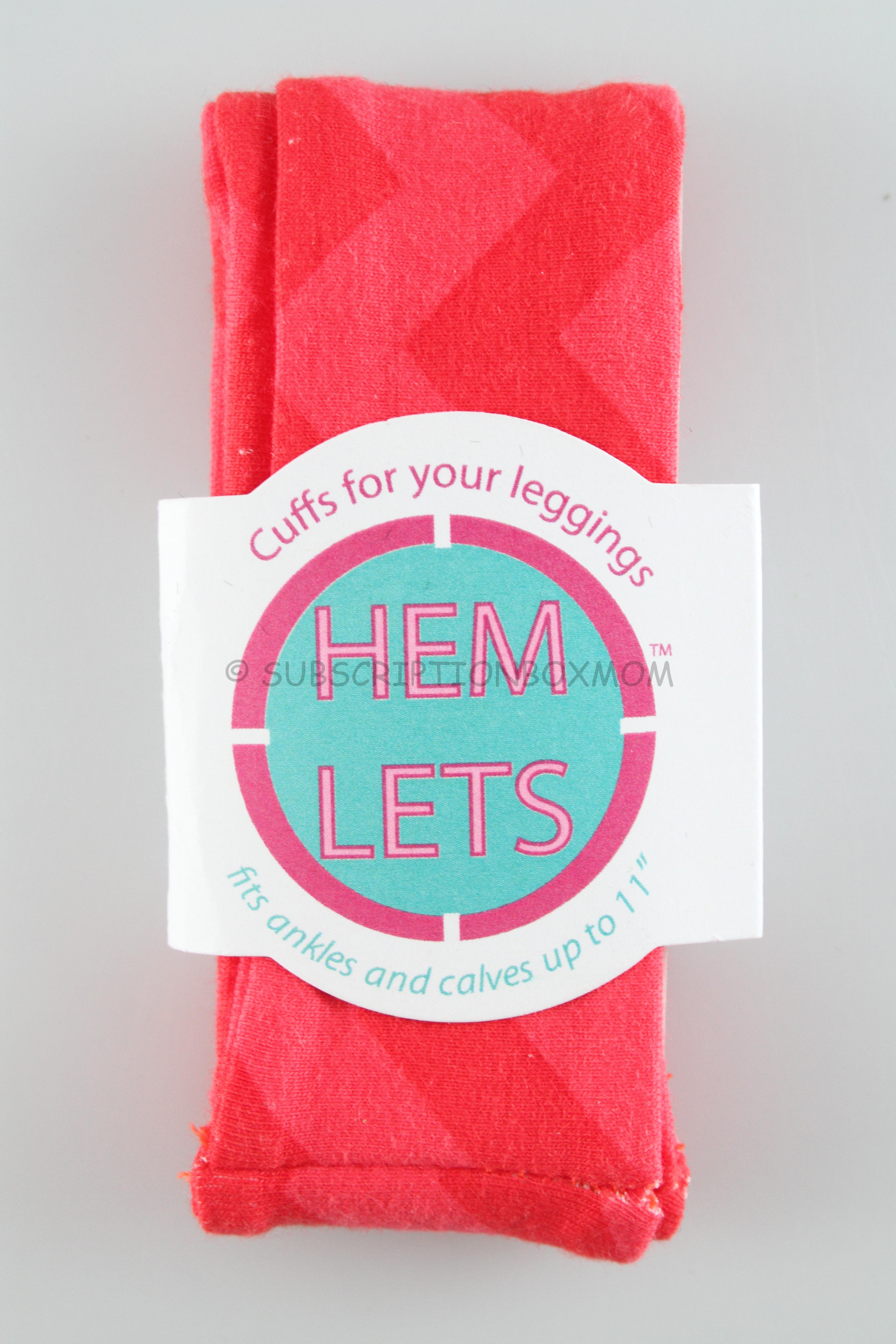 Hemlets Red Chevron Hemlet $10.00  These are little cuffs you wear at the bottom of your leggings.  These are perfect for a tween.  I am not cool enough for these, so I will gift these to a friend.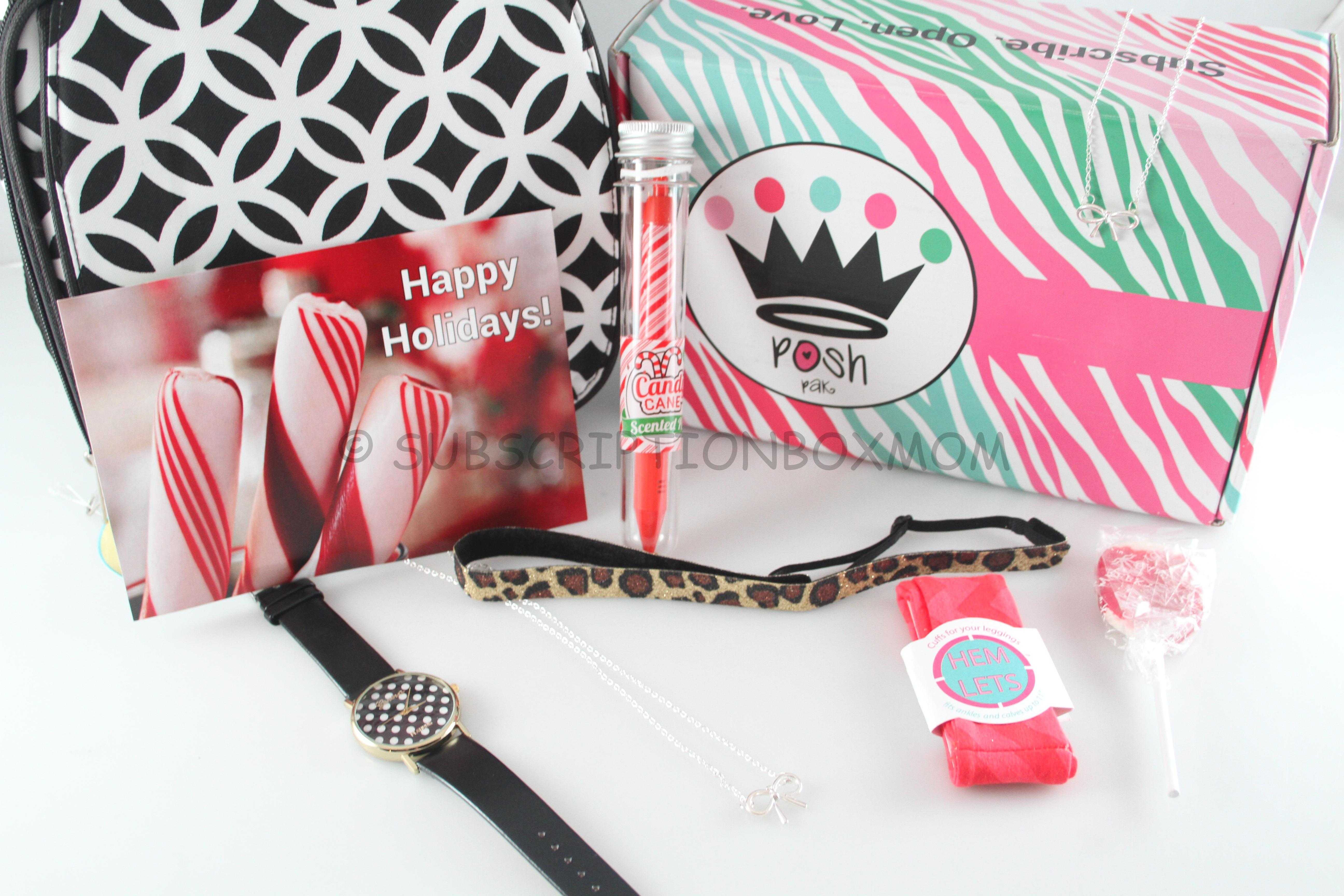 Final Thought:  I love PoshPak, every month, the box is outstanding!  The total value this  month is $86.43. This box is fantastic and really one of the best boxes for tweens.  I am always amazed by the value and the items in each box.  This is one fantastic box! If you want to sign up for Posh Pak, click HERE.
Check out my Holiday Coupon page HERE.
Check out my Check out my Holiday 2014 Subscription Box Gift Guide HERE.
Do you like FREE SUBSCRIPTION BOXES?  Click HERE to see my free subscription box list.
Do you love Giveaways?  Click HERE to enter all my Giveaways.