November 7, 2014
11/07/14

By Subscription Box Mom

2 Comments
2
Winter 2014 Fortune Cookie Soap Review – "Old Fashioned Family Christmas"
Disclosure: This post contains referral/affiliate links
Fortune Cookie Soap is a bath subscription box that send 8 sample size items from Fortune Cookie Soap's products.  FCS ships every quarter (3 months) and is only $19.99.  FCS doesn't just ship you some random bath goodies.  They include an information card that is always hilarious and they have the greatest themes.  They name each product to coordinate with the theme.
This month, the theme of the box is "Old Fashioned Family Christmas Jelly of the Month Club- Official Member".  This is a total throw back to "Christmas Vacation", which is best Christmas movie of all time.  If you haven't seen the movie, please watch it.  Let's see what is in the box..
The Details:
Cost: $19.99 every 3 months
Coupon: Click HERE and get $5.00 off a $30.00 purchase (won't work on the subscription)
What's in the box? All subscription boxes will include 8 exclusive FCS products in adorable mini-sizes. You will also receive a $10 FCS gift code with each Soap Box, that can be redeemed online or in our retail store. Price includes shipping
When do I get my box? FCS has a major product launch 4 times a year. The Soap Box, boxes ship out approx. 2 weeks prior to a launch, giving you a chance to try out the new fragrances and products, to discover what you like, before you commit to a full-size product.   The boxes ship out starting around the 5th of the month; your Soap Box should arrive an estimated 5-10 business days after it's shipped.
Can I cancel? Yes, you may cancel your subscription at any time. If you have already been billed for the next box, and it hasn't shipped yet, then you can either get a refund, or have that be your last box.
Website: http://www.fortunecookiesoap.com/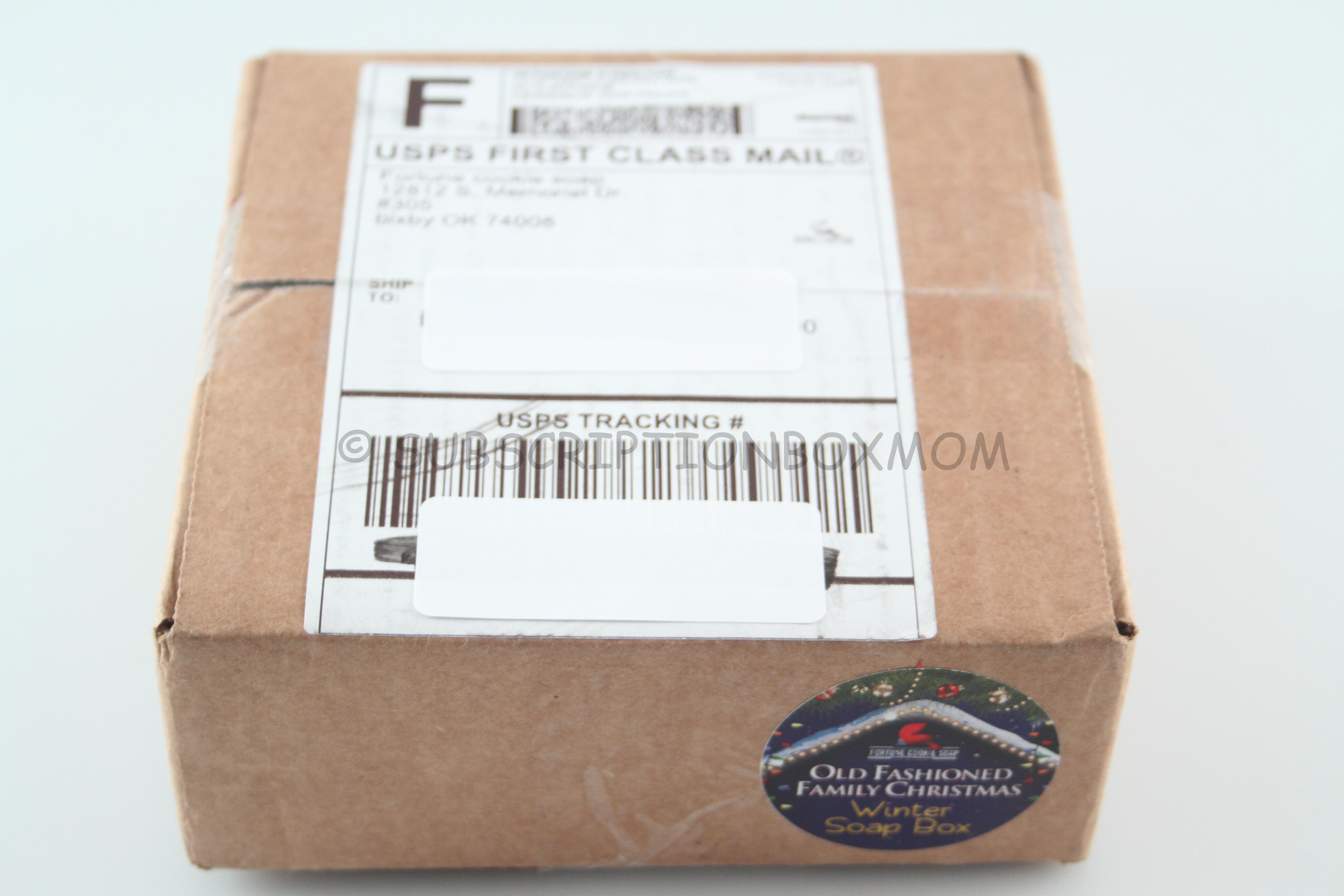 FCS ships in a plain brown box, but don't let the plain box deceive you, inside is awesome.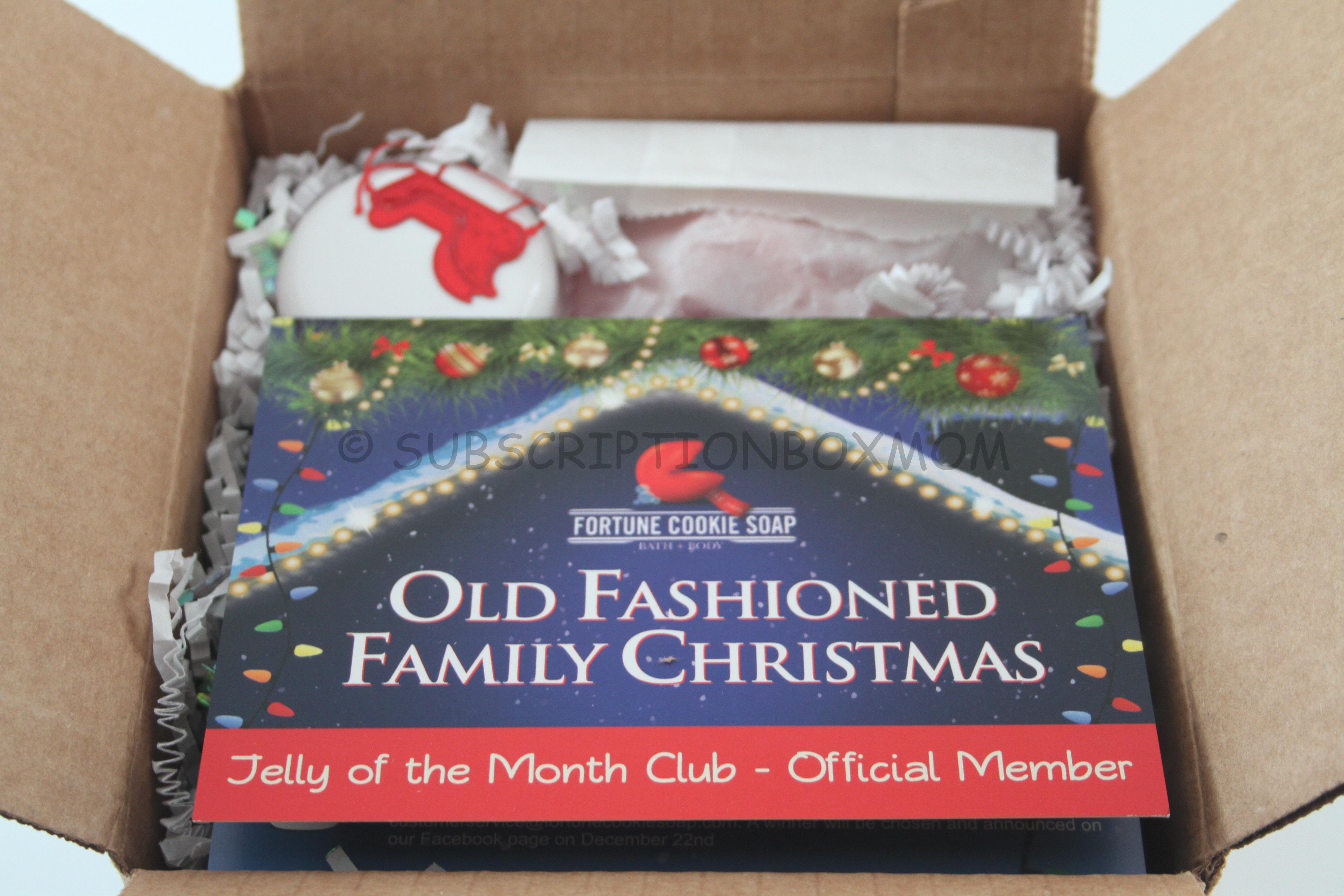 First Look:  Once I found out it was themed for Christmas Vacation, I was all kinds of excited.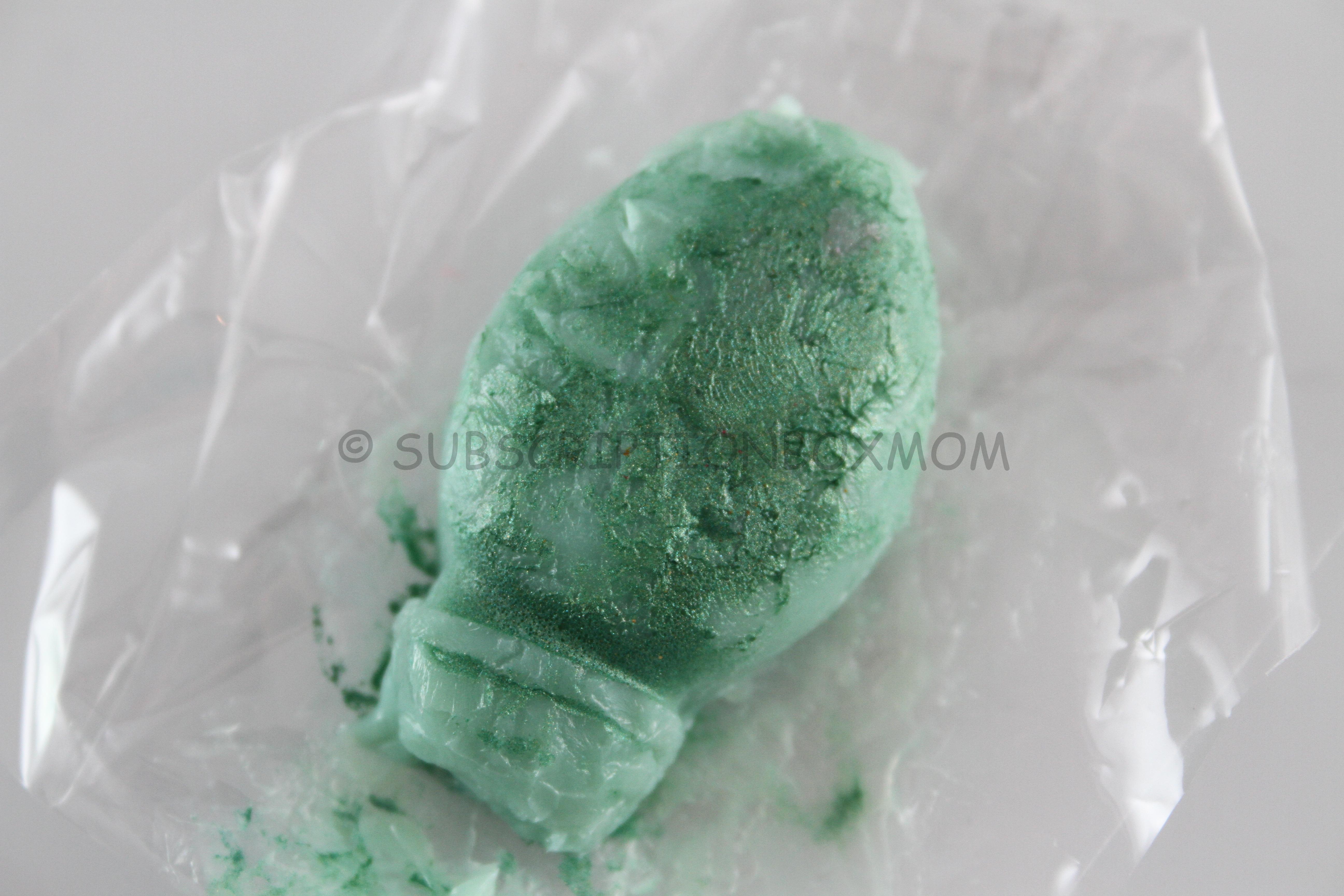 "Spark" Hydrate Me "We dedicate this to the FCS Family Christmas, drumroll please!" My light bulb got a bit mushy, but it still smells great.  This is a combination of vanilla pumpkin waffles, topped with brown sugar, pecans and whipped cream. Are you hungry yet?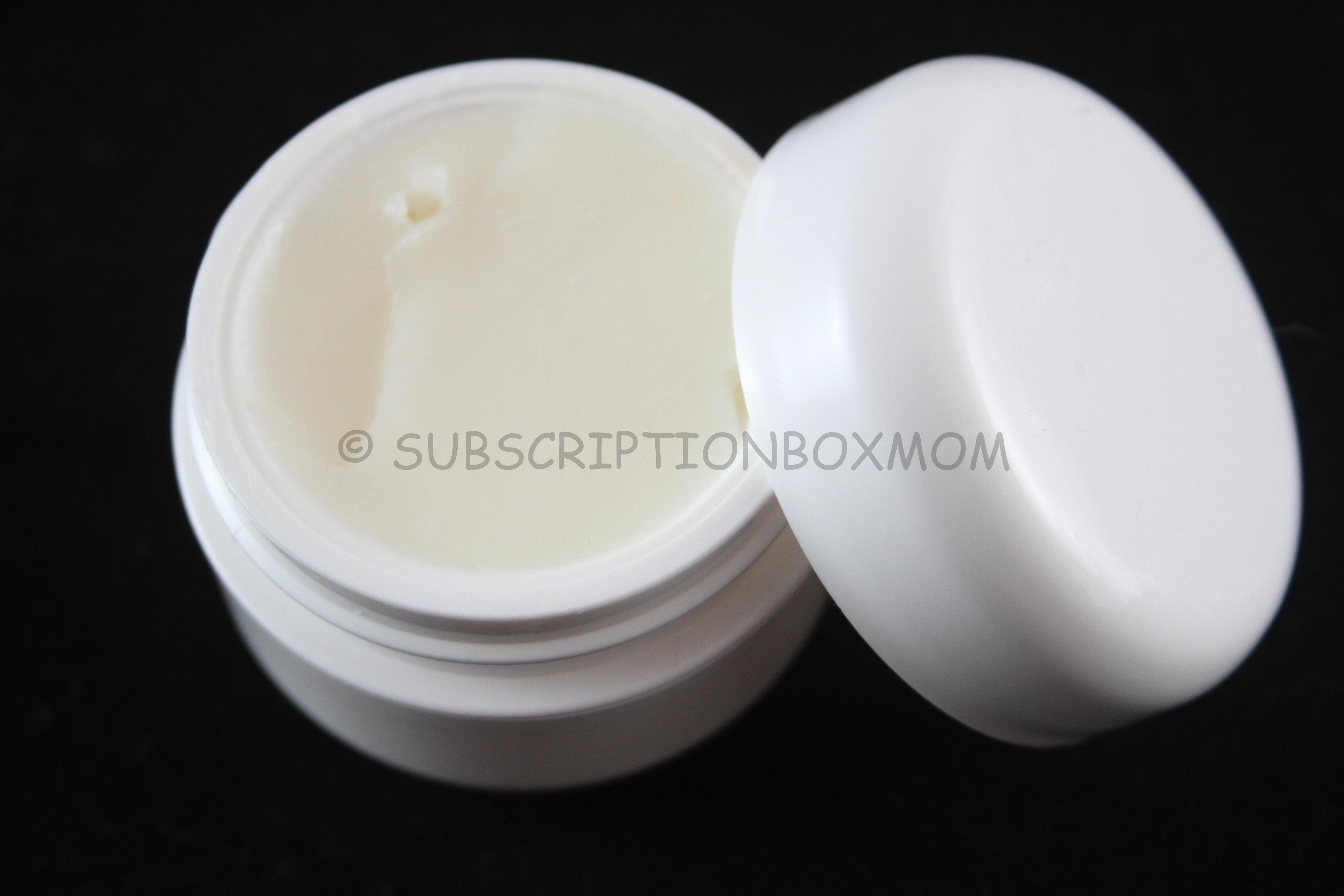 "Christmas Bonus" Deep Conditioner I really could hug FCS for including a deep conditioner.  I love trying new ones and I hope to find that one amazing conditioner.  My hair is color treated, dry and needs some love.  This smells great, but FCS won't say what's in it.  You take a guess, enter a contest and you could win a $50.00 gift card.  Sorry guys, but I am not revealing my guess yet.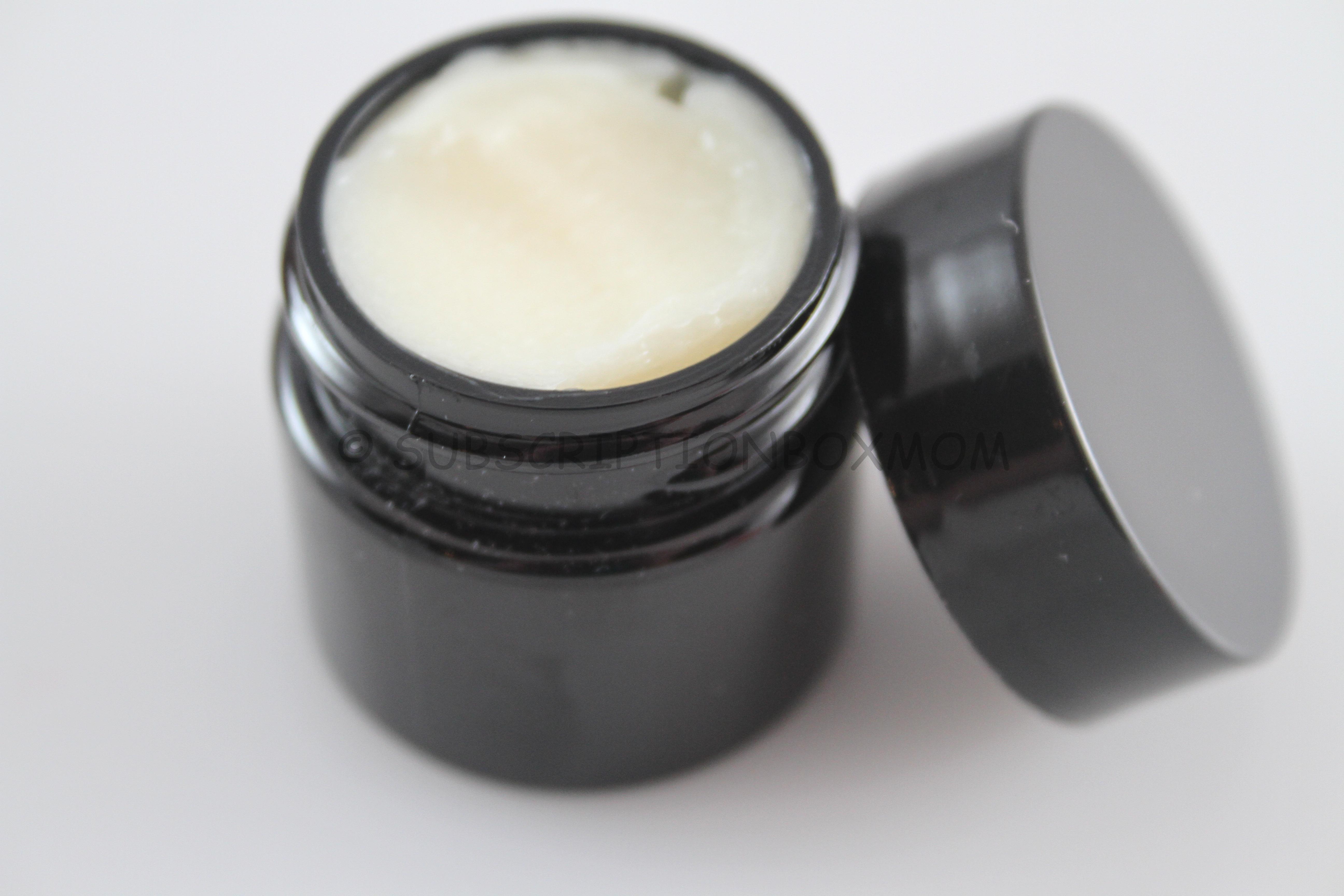 "Moose Mug" Cuticle Butter Can I refill your egg nog.. My husband loves the moose mugs on Christmas Vacation.  In fact, we found some at Kohls, you can get one HERE.  Anyway, back to the cuticle butter.  This smells like delicious egg nog.  I personally hate egg nog, but I like the smell.  This also worked great on my cuticles.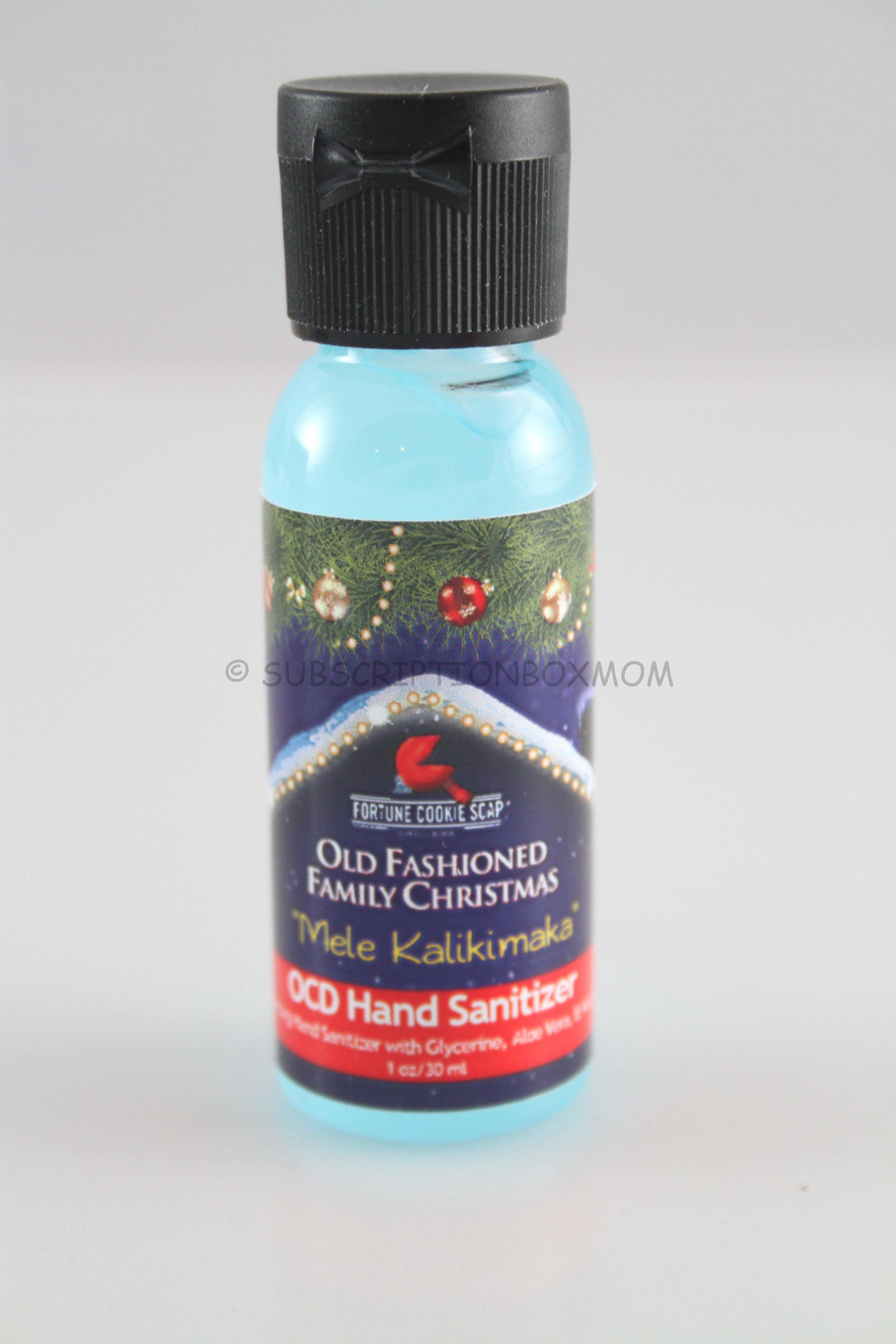 "Mele Kaelkimaka" OCD Hand Sanitizer With visions of swimming pools dancing in your head This smells like a wonderful fruity drink.  I really love FCS sanitizers.  I have used up my Fall Box one, so I was happy to get another.  My husband got excited when I showed him this.  He tried it out too, but I think he was a bit disappointed when Mary didn't appear.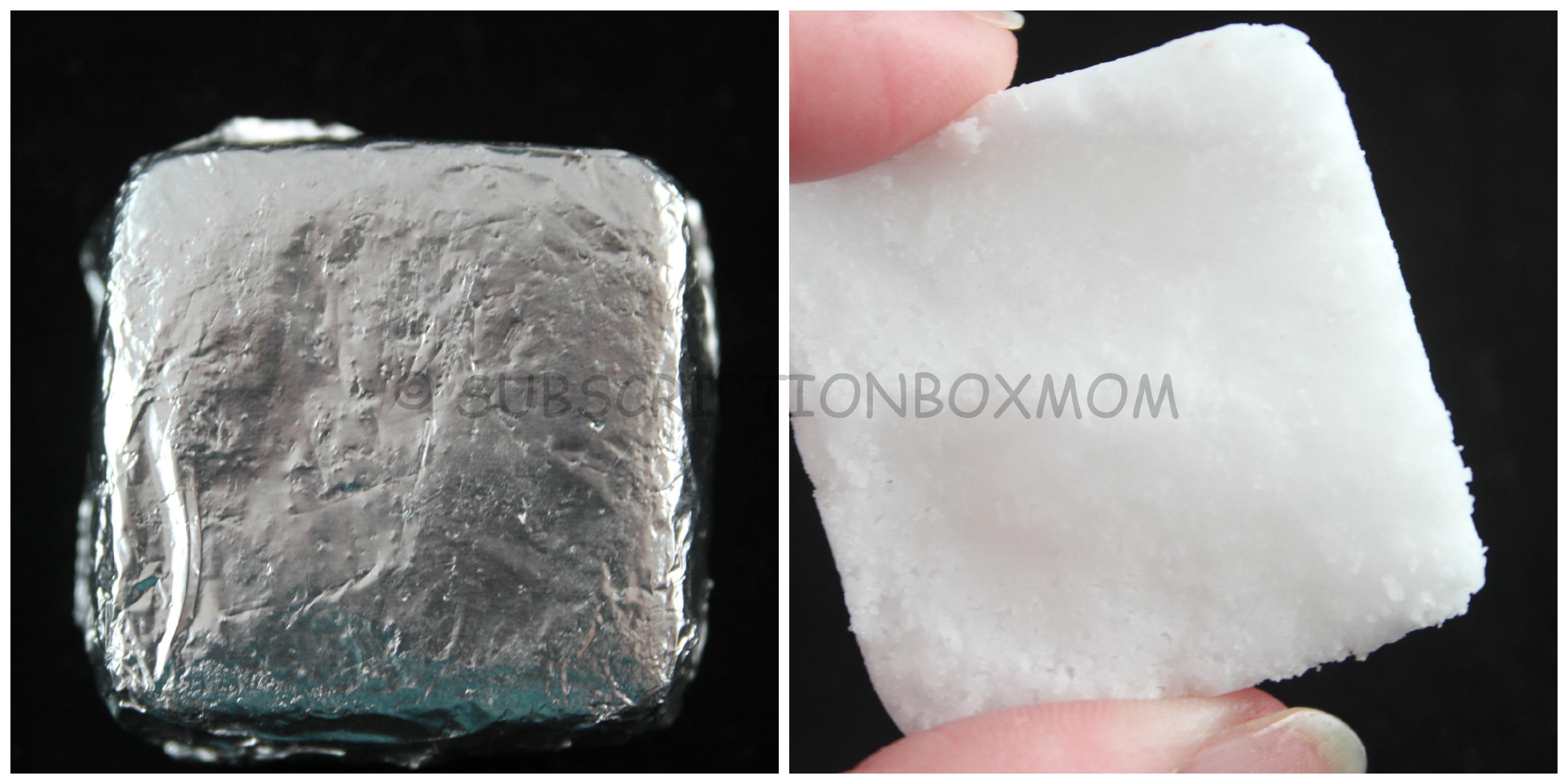 "I Pledge Allegiance, Amen! Shower Steamer They want you to say the d%#& blessing This steamer is amazing.  It is a mix of blue spruce, balsam fir, fresh mint and garden mint.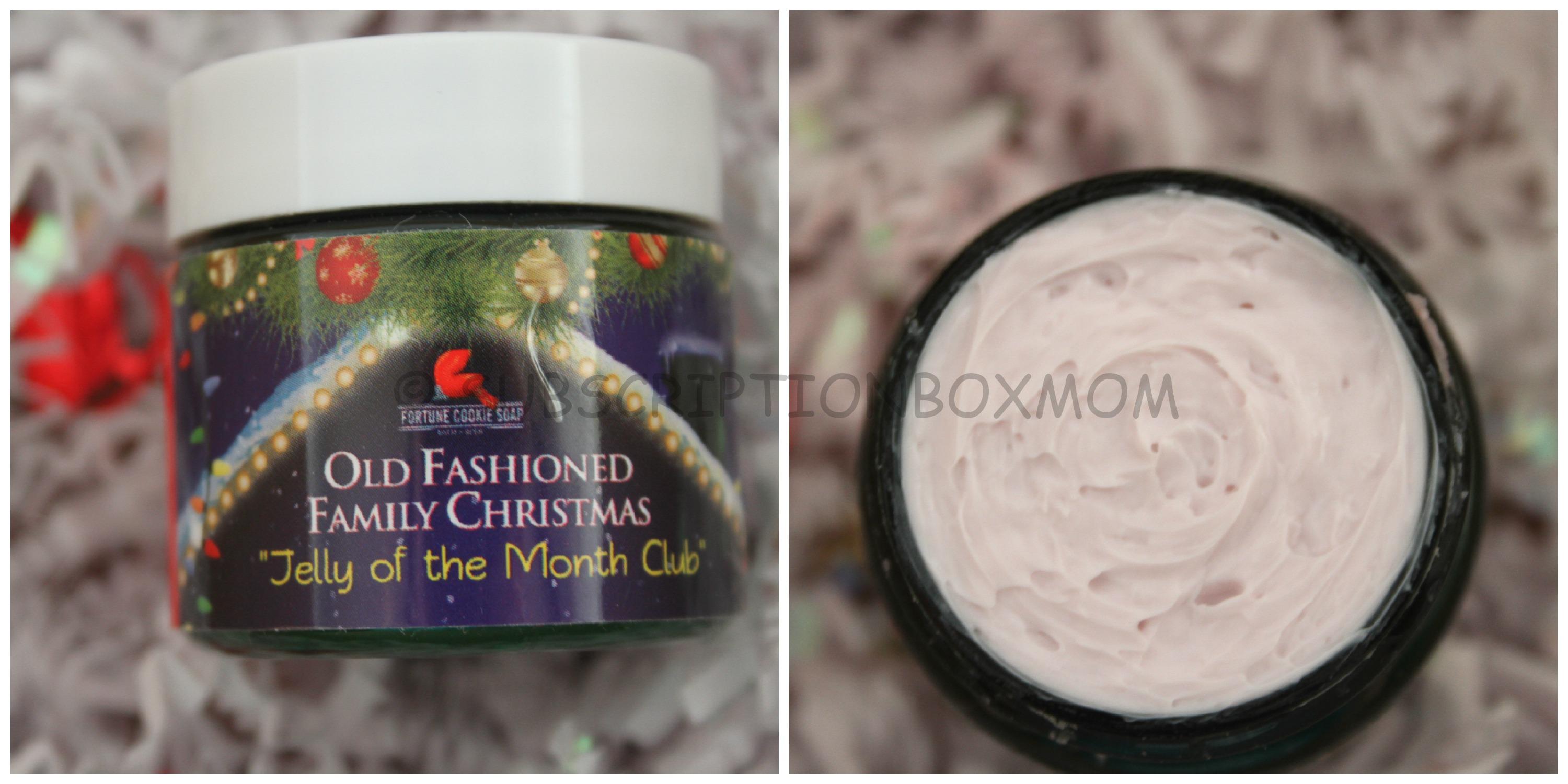 Old Fashioned Family Christmas "Jelly of the Month Club It's the gift that keeps on giving This is a mix of strawberries, vanilla sugar, syrup and orange.  This makes your skin feel so soft.  This was one of three options in the box.  People could also receive "Squirrel!" or "Jello Surprise".  I wonder if "Jello Surprise" has cat food in it?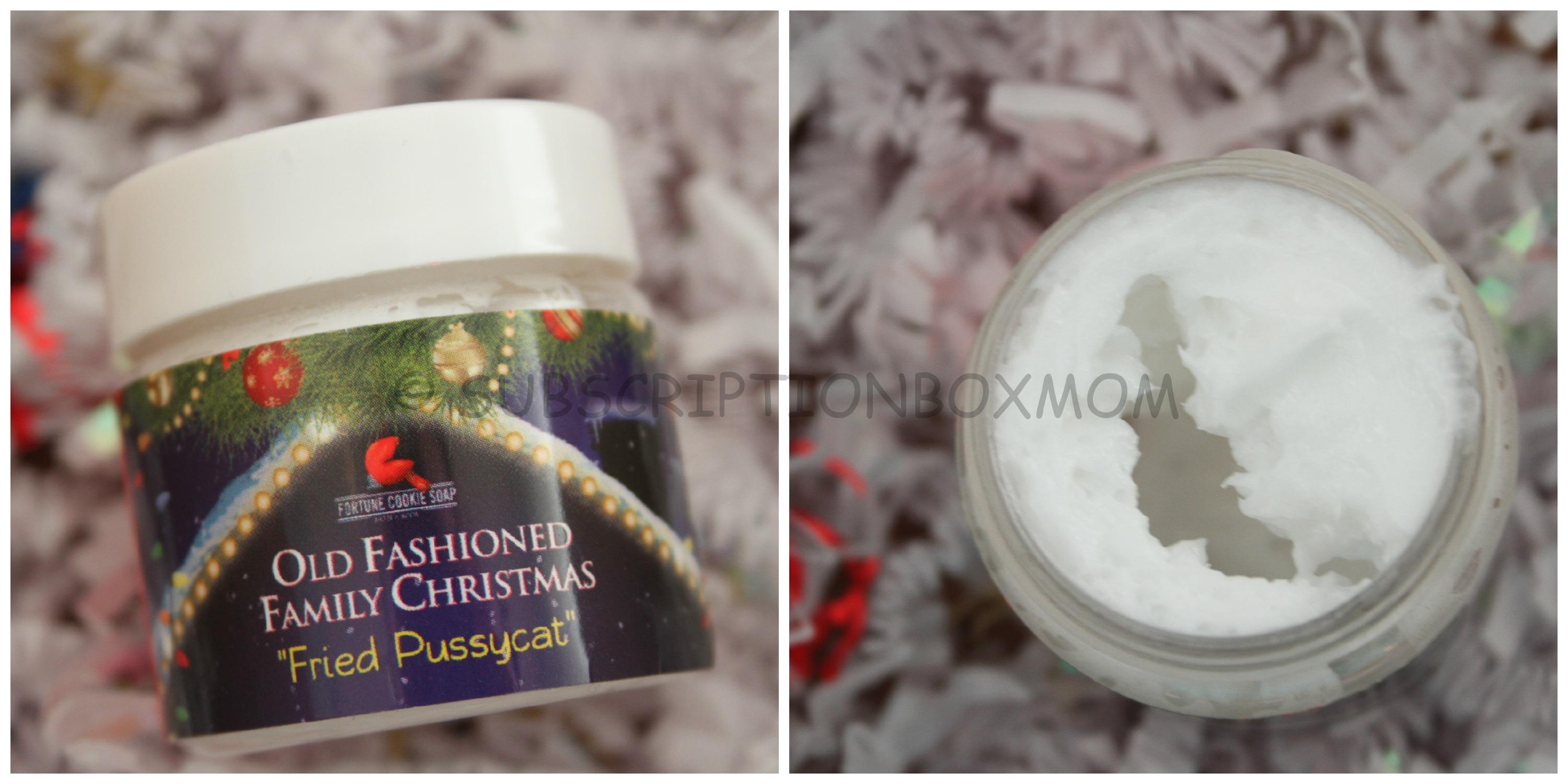 Old Fashioned Family Christmas "Fried Pussycat" Because who doesn't want to smell like fried pussycat  It's been awhile since I have fried a pussycat (okay never, I love cats). This is a mix of jasmine blossoms, bourbon vanilla, plum and caramel.  It smell very nice.  I doubt a fried cat smells this good.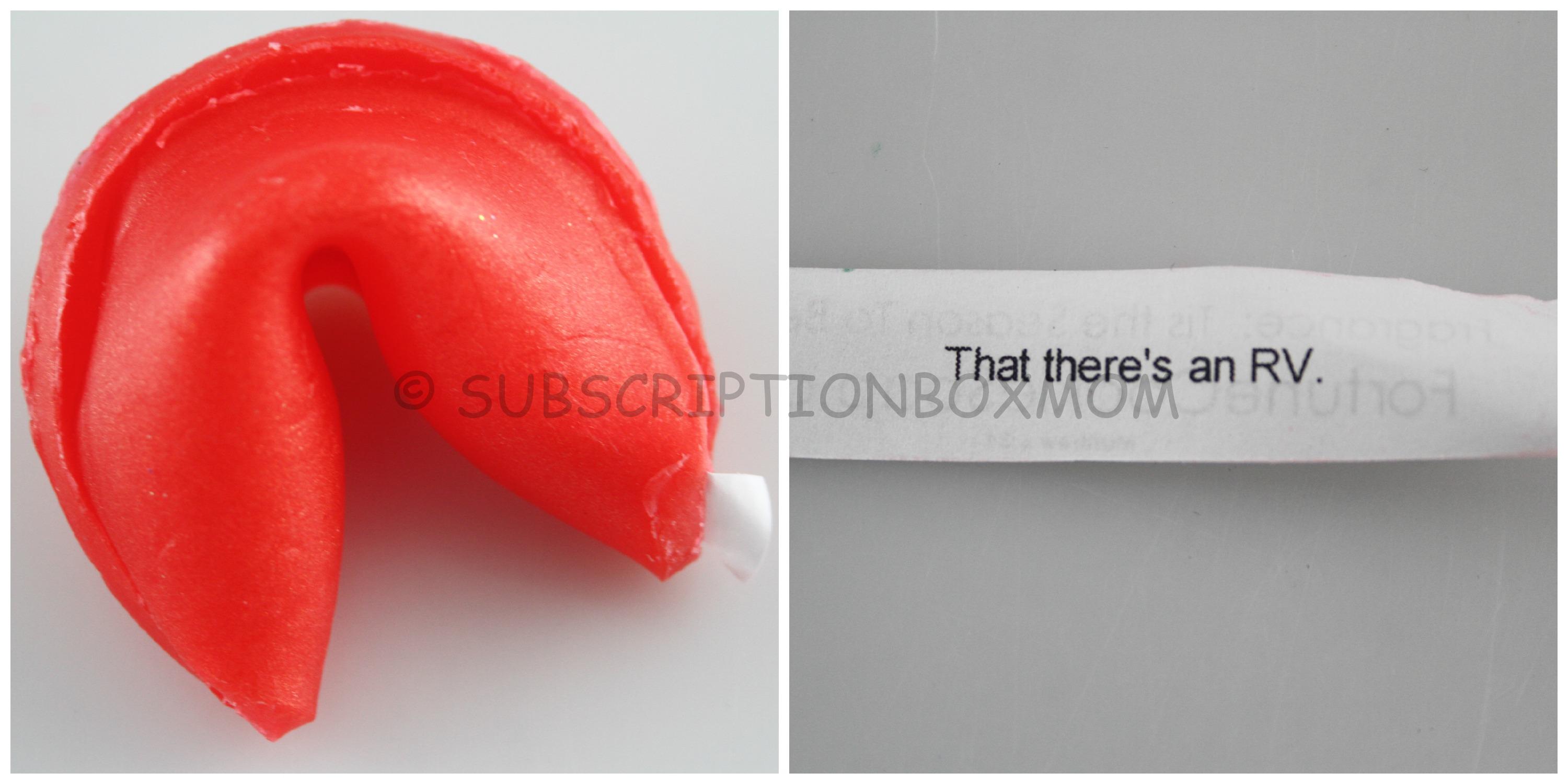 Tis the Season to be Mary" Fortune Cookie Soap Buy this for your wide..God rest her soul It is fitting that this fortune cookie is red, it matches Mary's swimsuit.  FCS says this smells like almonds and tobacco.  I can't say I smell tobacco.  I personally dislike the smell of tobacco and I love the smell of this soap.  My fortune read "That there's an RV".  It is important to say this fortune with an accent.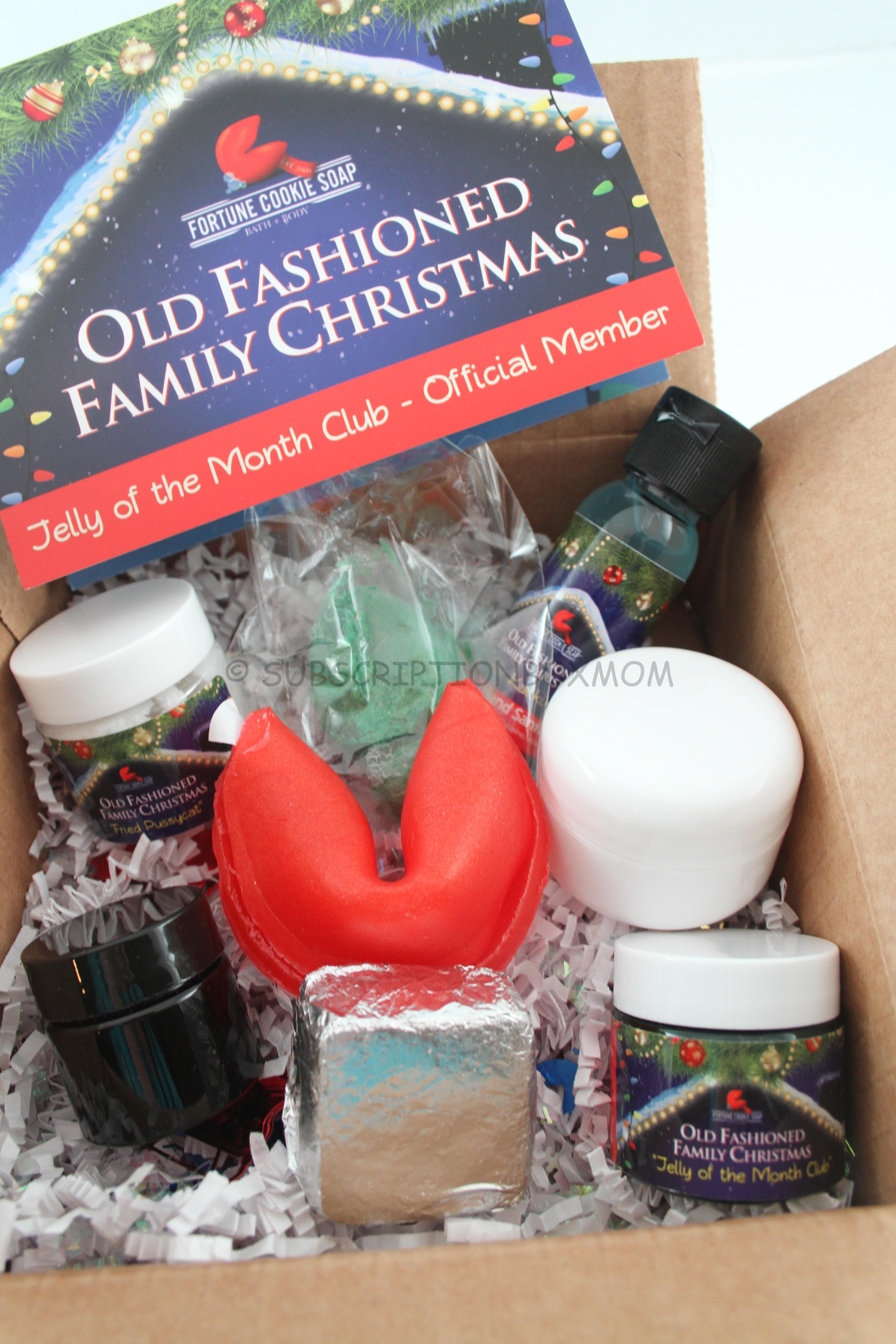 Final Thought:  Once again, FCS did great.  I really can't imagine a better theme than "Christmas Vacation".  I love the whipped soap, shower steamer, and cuticle butter the best.  All the items smell fantastic.  I am keeping this information card, because the descriptions are too funny to throw away.  To order the winter box, click HERE.  If you want to buy something in the store, you can click HERE and get $5.00 off a $30.00 purchase (this won't work on the subscription).
Do you like FREE SUBSCRIPTION BOXES? Click HERE to see my free subscription box list.
Do you love Giveaways?  Check out all my Giveaways HERE