November 13, 2014
11/13/14

By Subscription Box Mom

0 Comments
0
Popsugar Must Have Box November 2014 Review + Coupon
 Disclosure: This post contains affiliate links
Popsugar is one of my favorite boxes.  Every month, I look forward to seeing that pink and white box on my doorstep.  Popsugar is $39.95 and you can save $5.00 when you click HERE and use the code CHEER.  Even though I saw spoilers for this box, it's different to get the box in your hands.
The Details
Cost: Month to Month $39.95
3 Months: $109.85
6 Months: $214.70
12 Months: $429.40
Coupon: Save $5.00 on your first box by clicking HERE and using the code CHEER
Shipping: Popsugar only ships to the United States
What's in the box? Every month, Lisa Sugar and her editorial staff will curate an exciting monthly box full of fun, must-have picks across fashion, beauty, home decor, fitness, and more
which we will deliver to your door. The monthly box targets women ages 18-40 and features full-size products and premium items including tried-and-true classics, celebrity favorites, and brands consumers have yet to discover. Your monthly subscription box will include products worth over $100. (Please note: The $100 value is based on the manufacturer's estimated MSRP at the time products are acquired by POPSUGAR. All prices are subject to change without notice.)
When do I get my box? Your POPSUGAR Must Have box will ship by the 15th of the month, or the following business day if the projected shipment date is a holiday, or as otherwise indicated in your account. Your account settings will initially display that your box is "processing" after you are billed. When your box ships out, the "processing" message on your account settings will update to reflect your tracking information.
When am I billed? You will be billed for your first month immediately upon placing your order for a monthly subscription. Please note that if your monthly subscription begins in a later month, you will still be billed at the time you place your first order. After the first month has completed, you will be billed when your next shipment is being processed (expected to occur in the beginning of each month, or as otherwise indicated in your account).
How do I cancel? In order to cancel your subscription, simply go to your Account Page, and under the "Subscriptions" tab, click "Manage Billing." On the "Billing" pop-up, please scroll to the bottom where you will find the text "You can cancel your subscription here." Please click the highlighted "here." You will be prompted to confirm whether or not you want to cancel. Please note, clicking "Cancel" will disable the auto-renewal feature on your account but will not affect your current order. For example, if you have a 3-month subscription, you will still receive all three boxes but no additional boxes. Also, any referral bonus boxes as noted on your account settings page will be placed on hold after you cancel your account, as you need to have an active subscription in order to receive any of your referral bonus boxes.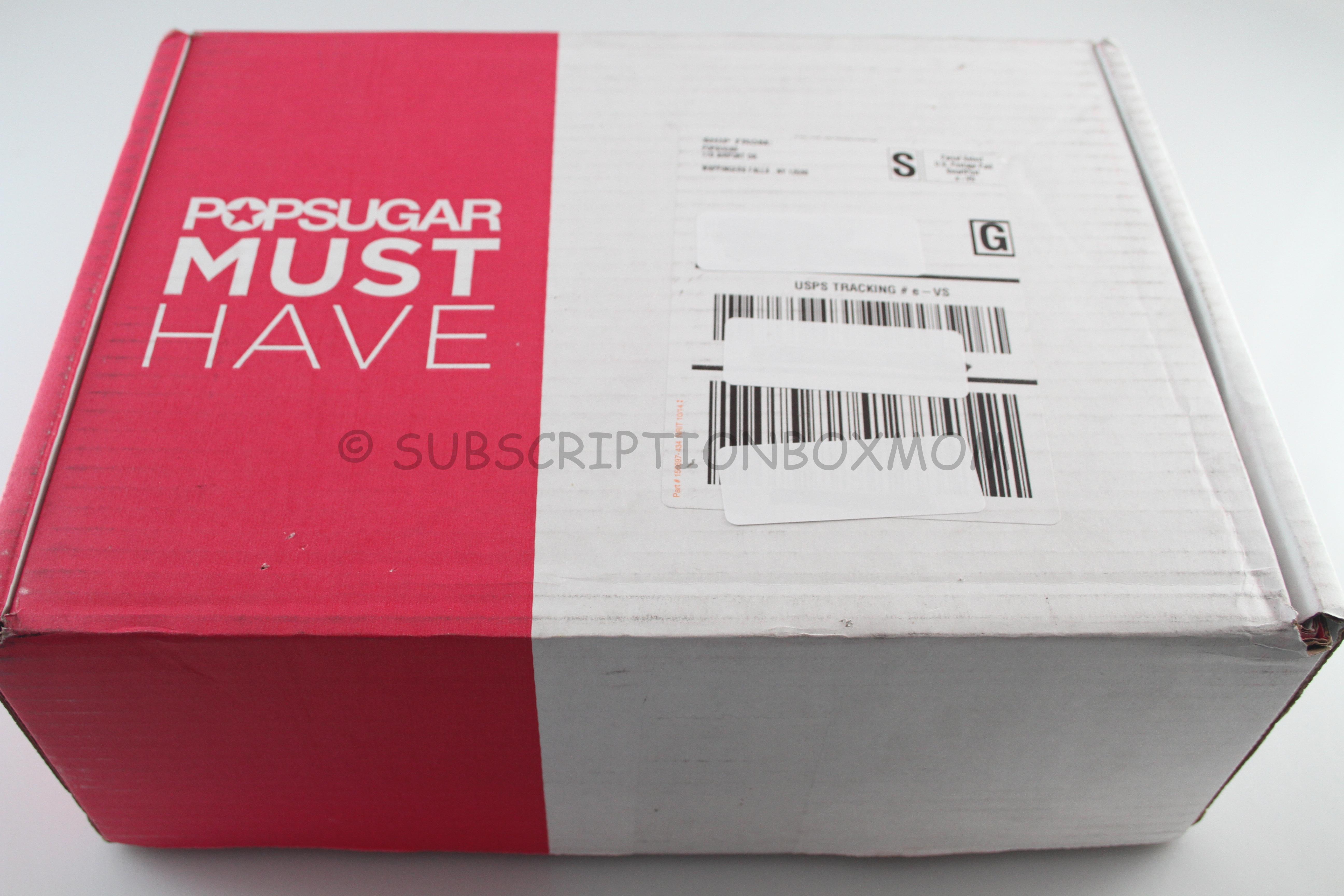 This box was much bigger and heavier than past boxes.  Even thought I knew what was in it, I still get excited to see this box on my door.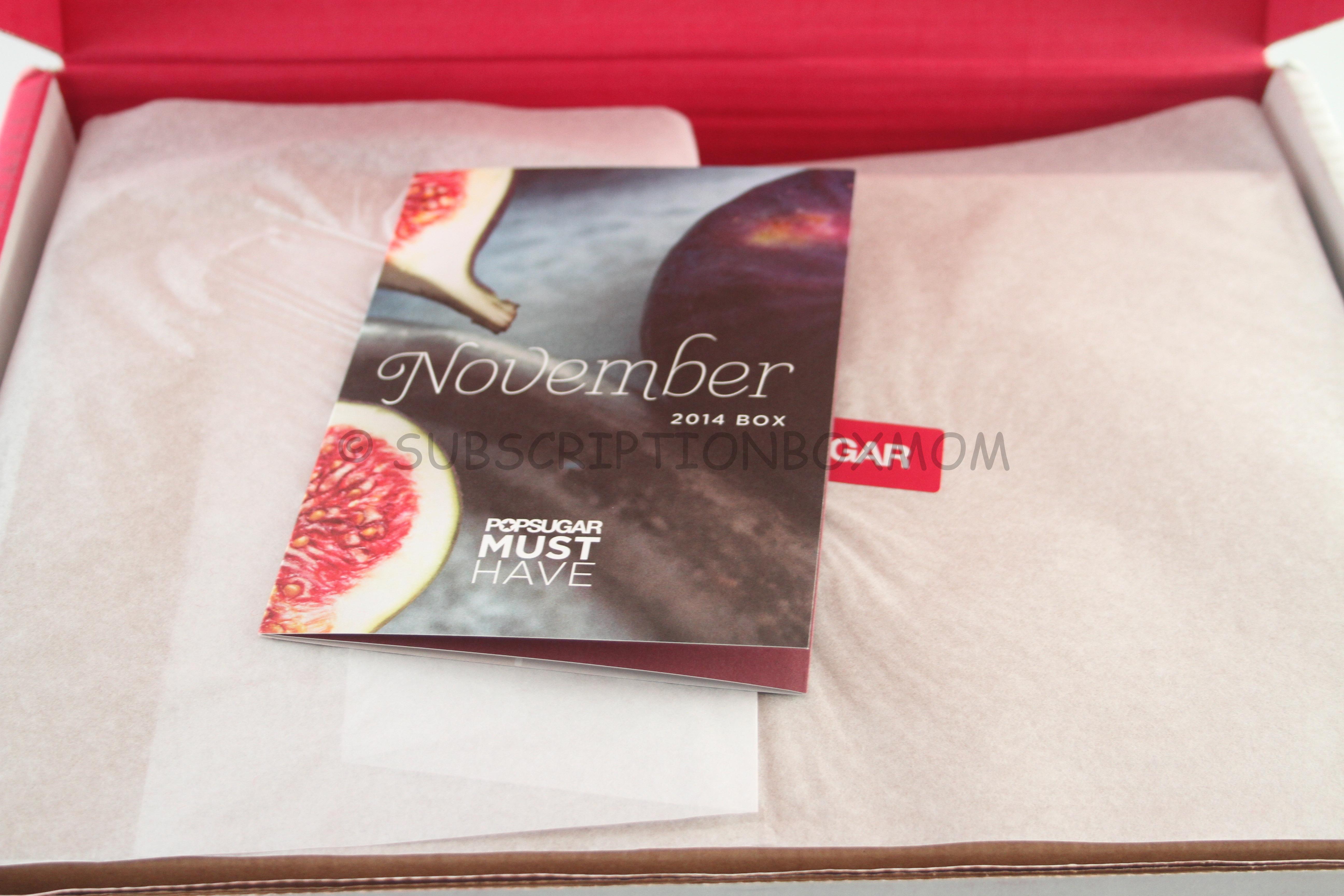 First Look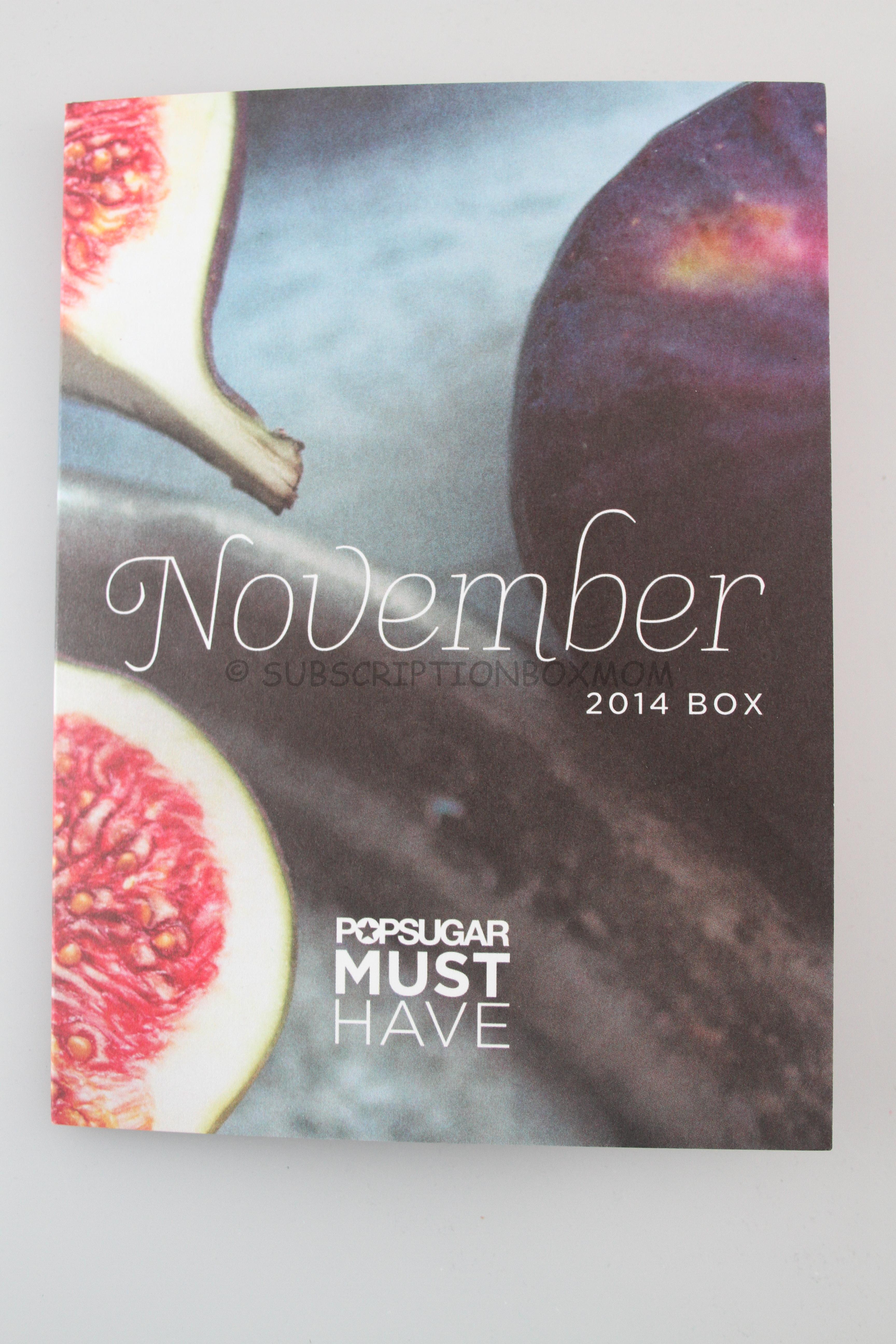 Popsugar always includes a great information card.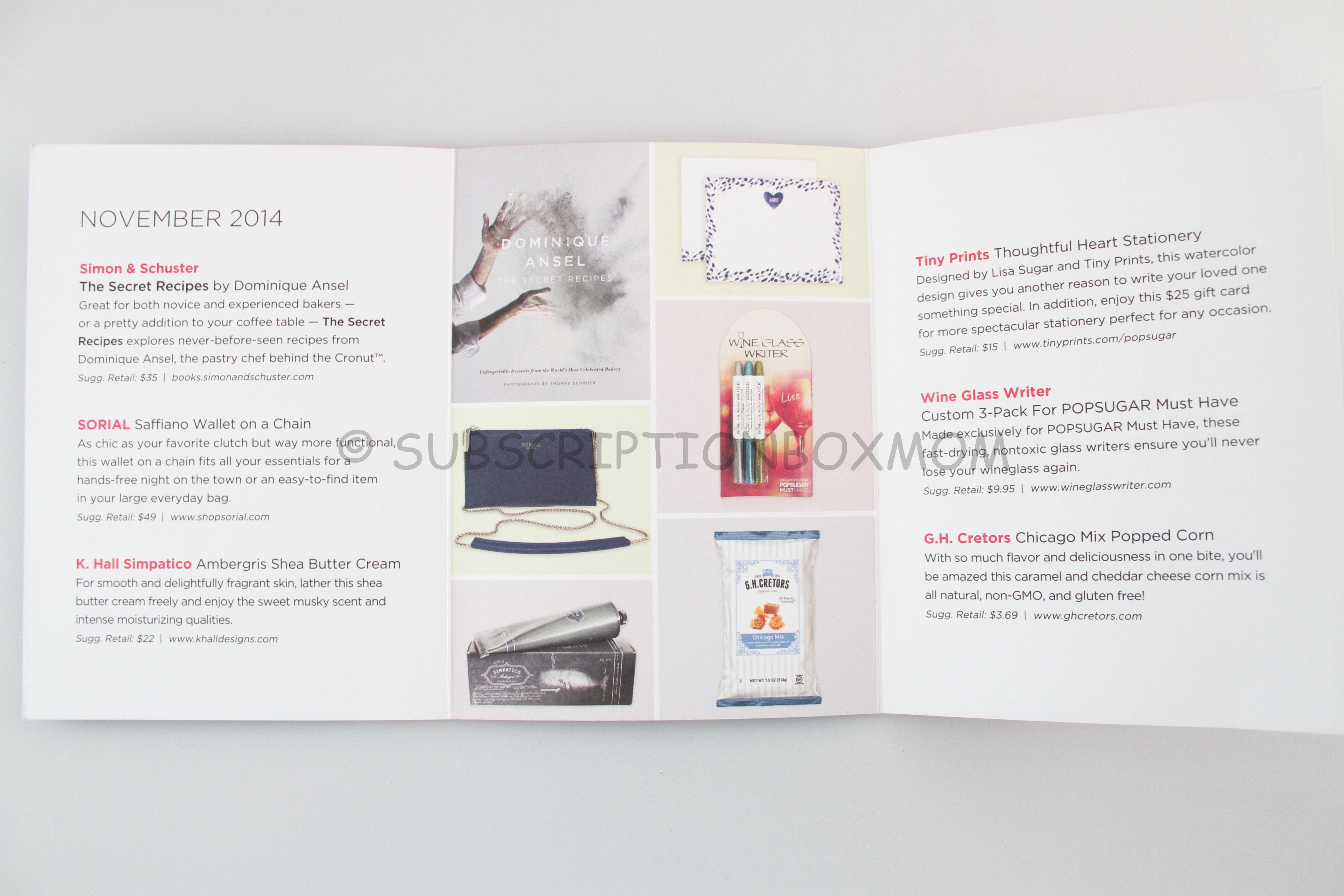 Inside the information card is everything in the box, the retail value and a discription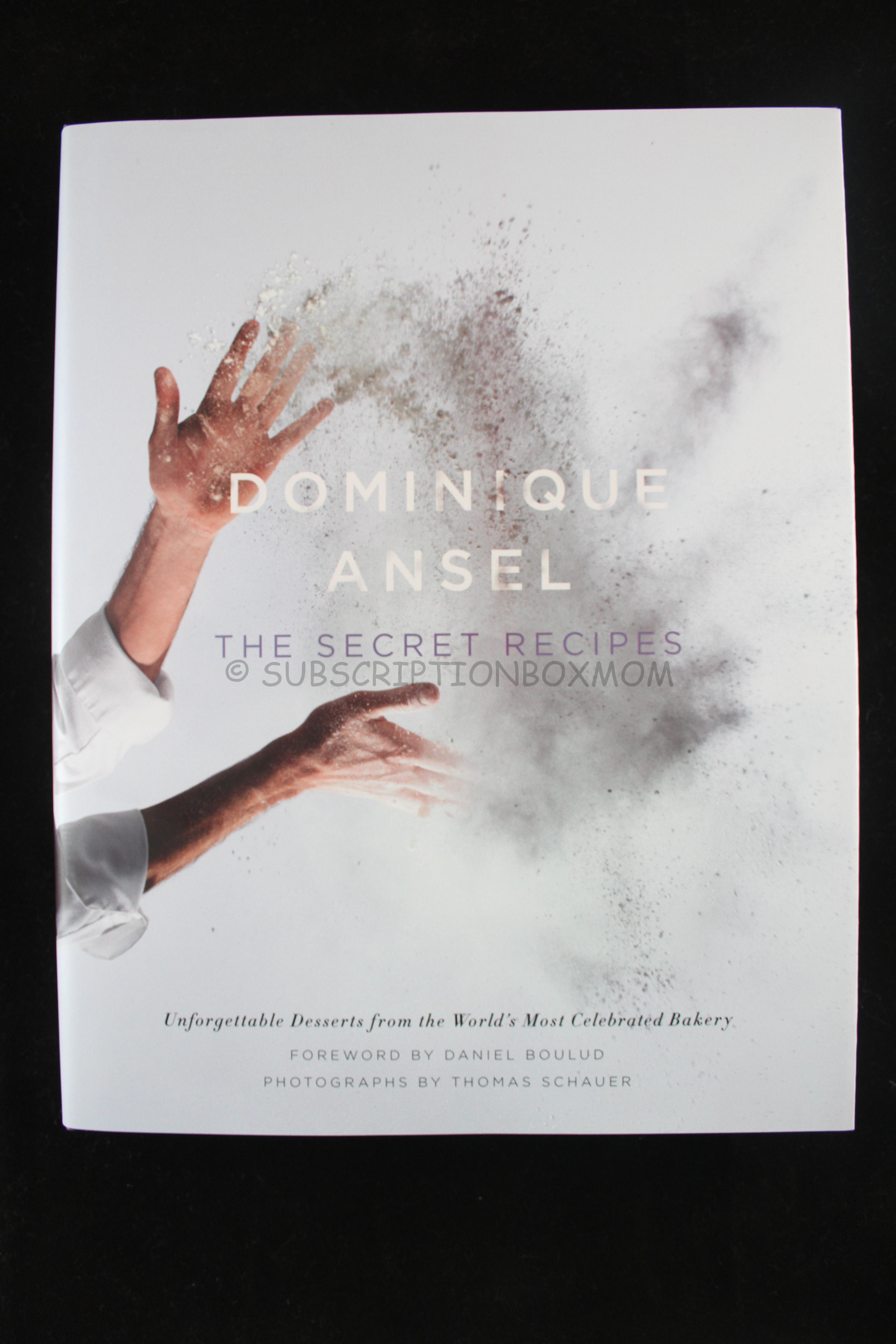 Dominique Ansel: The Secret Recipes  $20.41 on Amazon  I honestly wasn't sure what I thought of this book, as I am not a cook.  I could tell you a story of how I had a giant fireball at my house yesterday, just by cooking, but I won't.  After opening this book, I love it.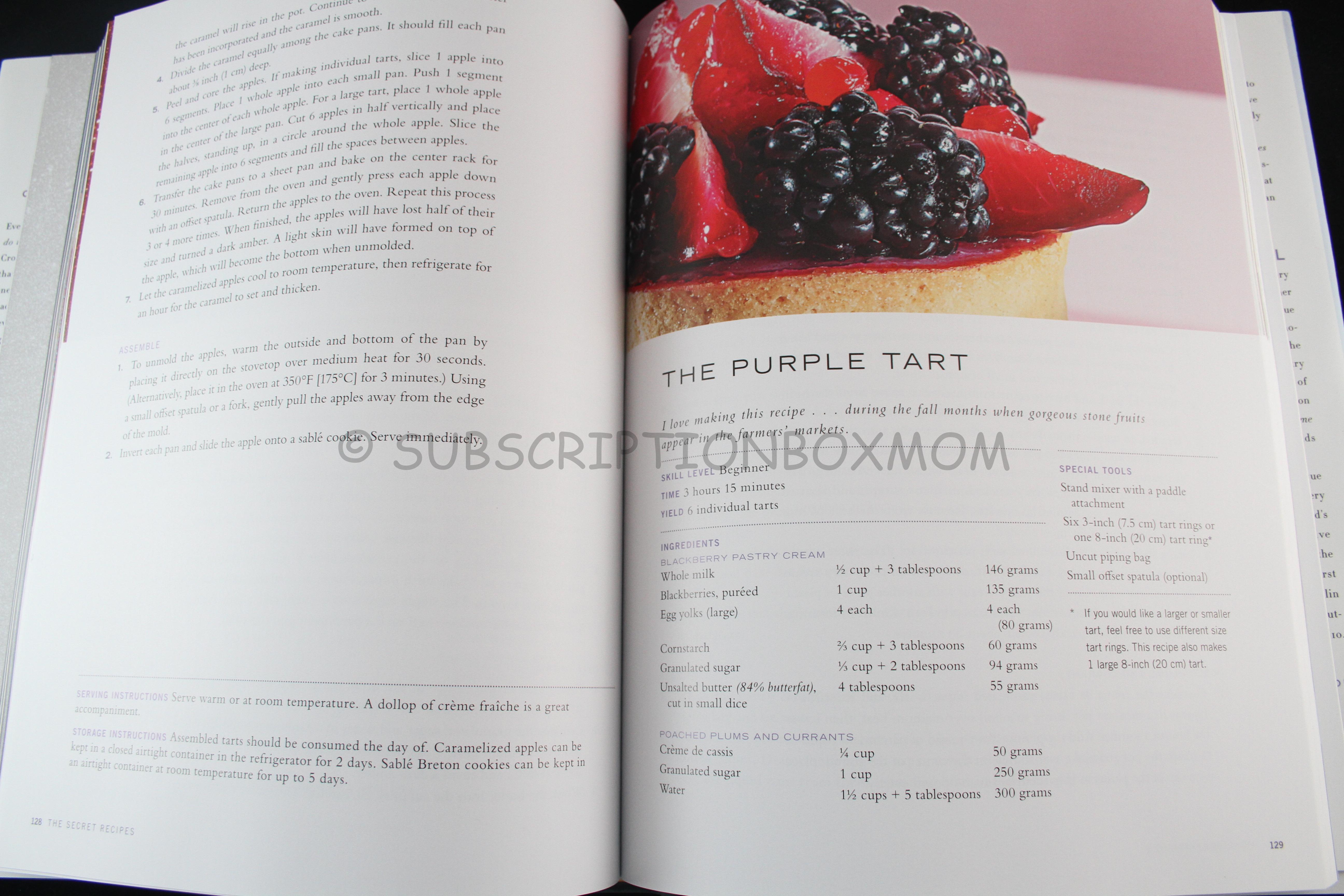 The book is filled with stories, recipes and more.  There are beginning recipes (yeah, that's me), intermediate recipes. and I am not sure if there are advanced recipes, because we know I won't be using those.  There is a full color picture with each recipe and everything looks so tasty.  I want to make these tarts.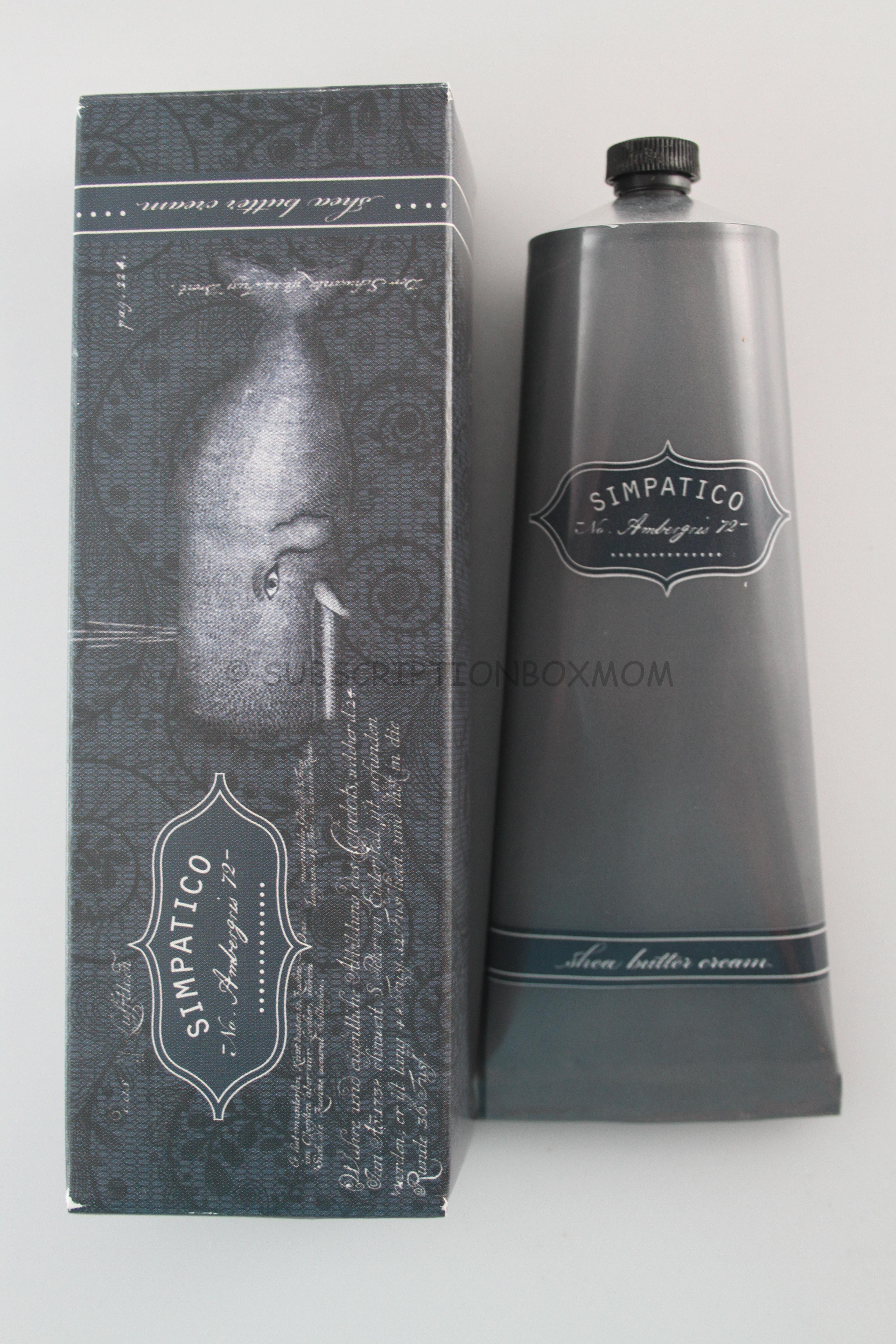 Simpatico Shea Butter Cream in Ambergris  $22.00  I love hand creams, the thicker the better.  This is a really nice, luxurious, hand cream.  It is super thick and doesn't leave your hands greesy.  It has a sweet musky scent and I wish that scent was a perfume.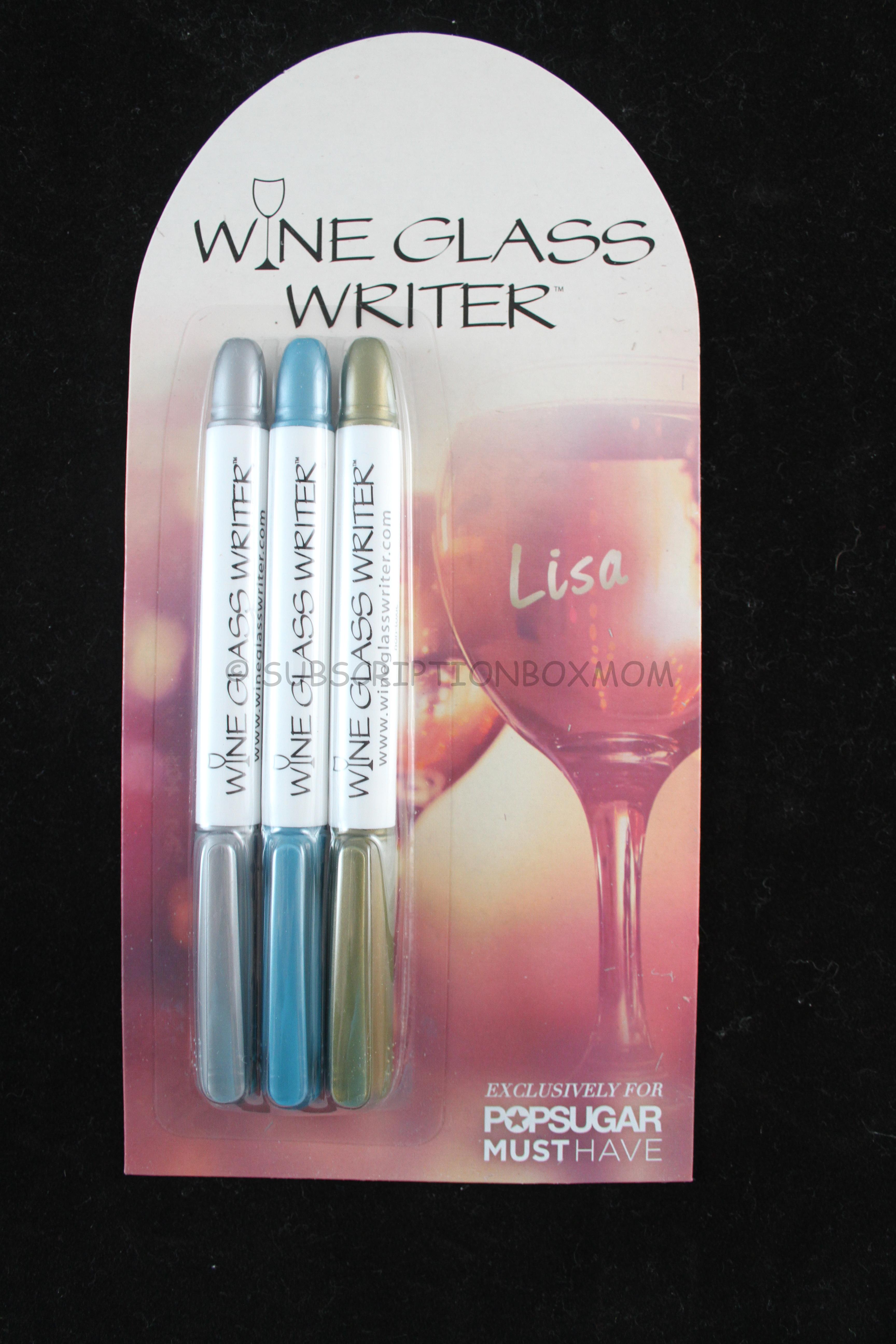 Wine Glass Writer Metallic Pens $9.95 Instead of those dangles for your wine glass, you can write your name on it.  You can also use these to write on a bottle of wine (think easy gift card).  I bet I could use these to decorate my windows too.  I am thinking little stars for the holidays.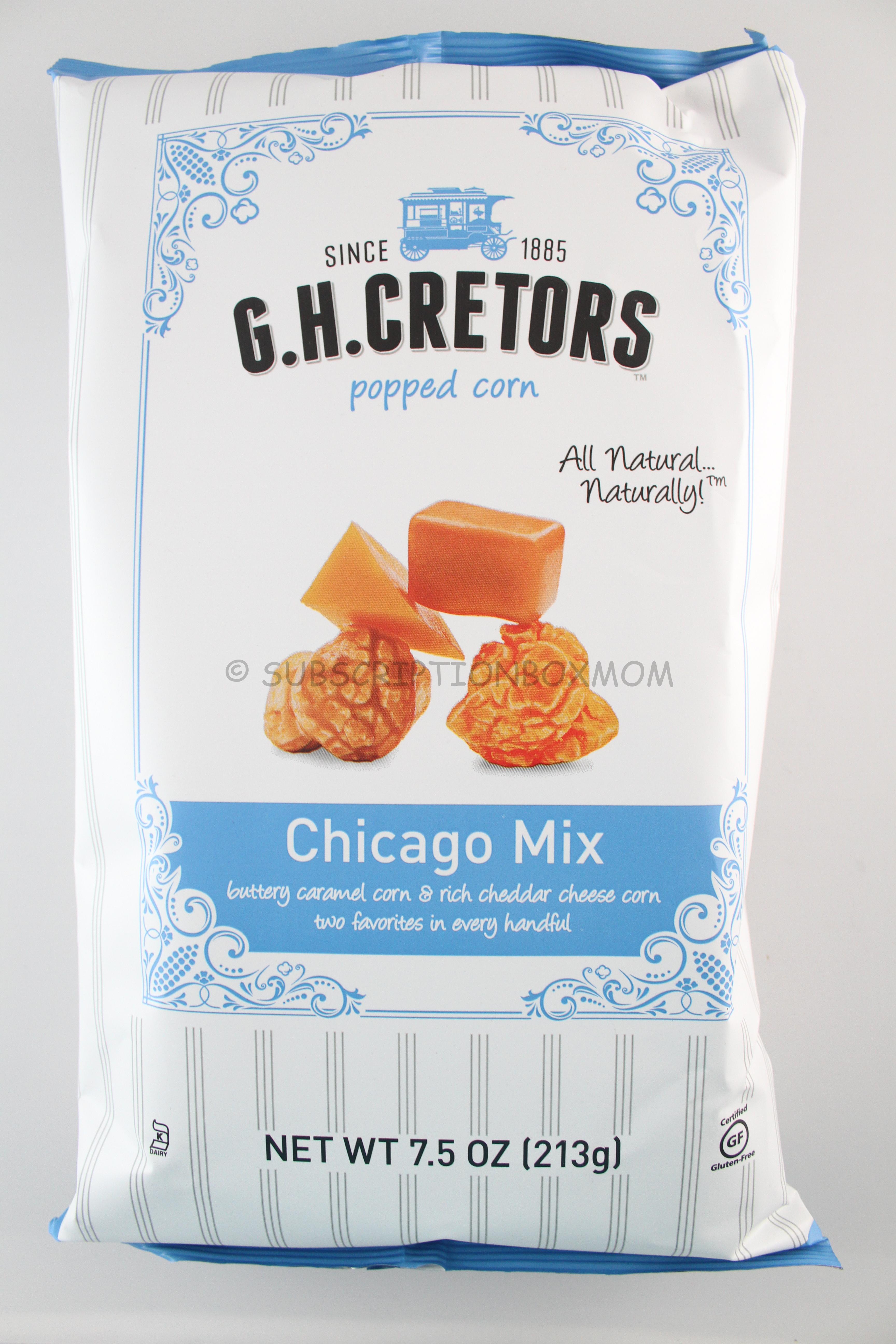 G.H. Cretors Chicago Mix $3.69  I love Chicago popcorn.  I have said this before, but I wish every box had popcorn.  Chicago popcorn is a mix of cheddar popcorn and caramel corn.  Oh, my it's good.  This is a giant 7.5 oz bag, so it should last at least a couple of days.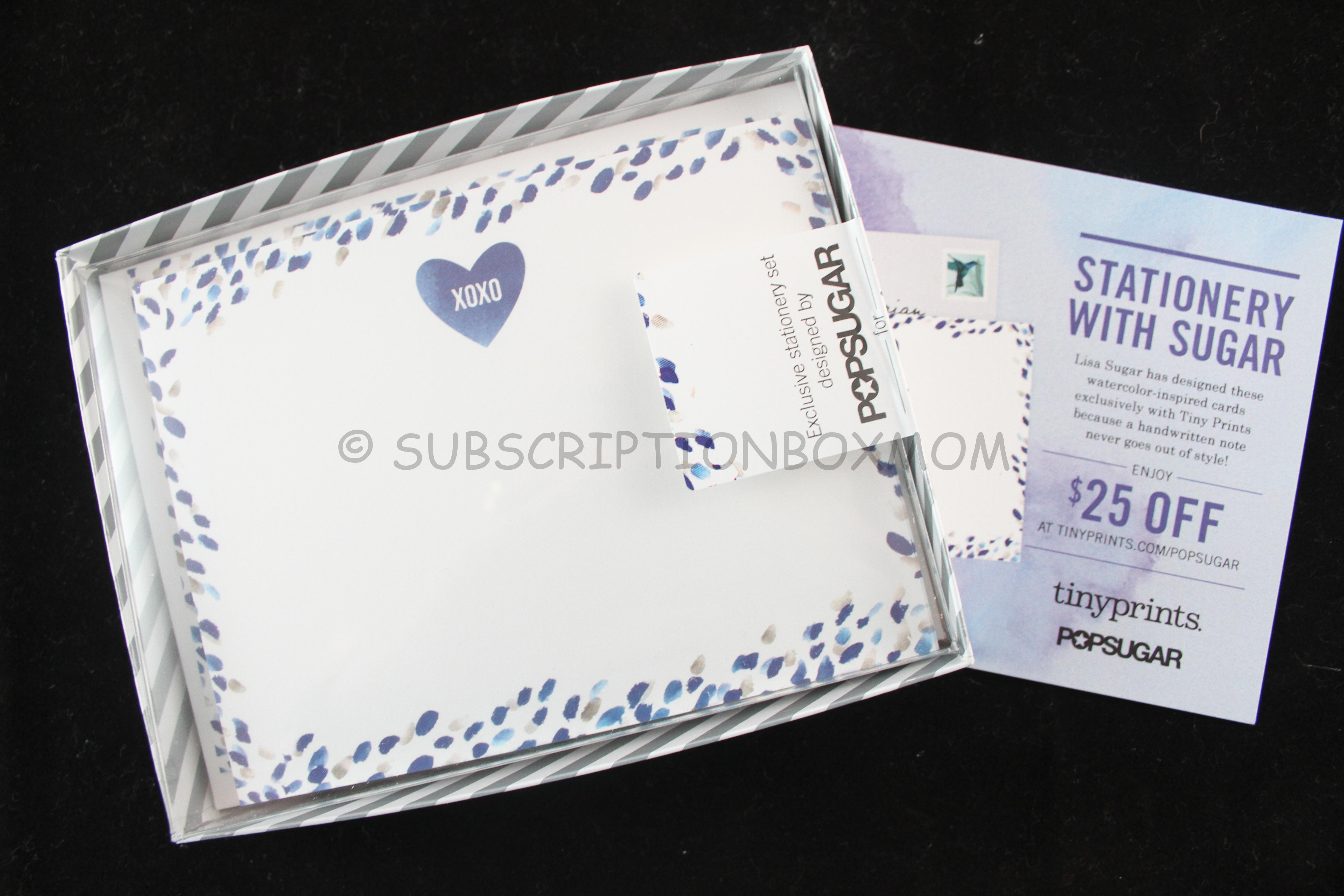 Tiny Prints Notecards $15.00  There 15 note cards and envelopes in this box.  The design is custom for Popsugar and I think they are really pretty.  I love note cards and greeting cards.  They make the perfect last minute cards for gifts.  Tiny Prints also included a $25.00 gift card.  There is no min purchase, but it doesn't include shipping.  Still, I am sure I will use this gift card to get birthday party invites.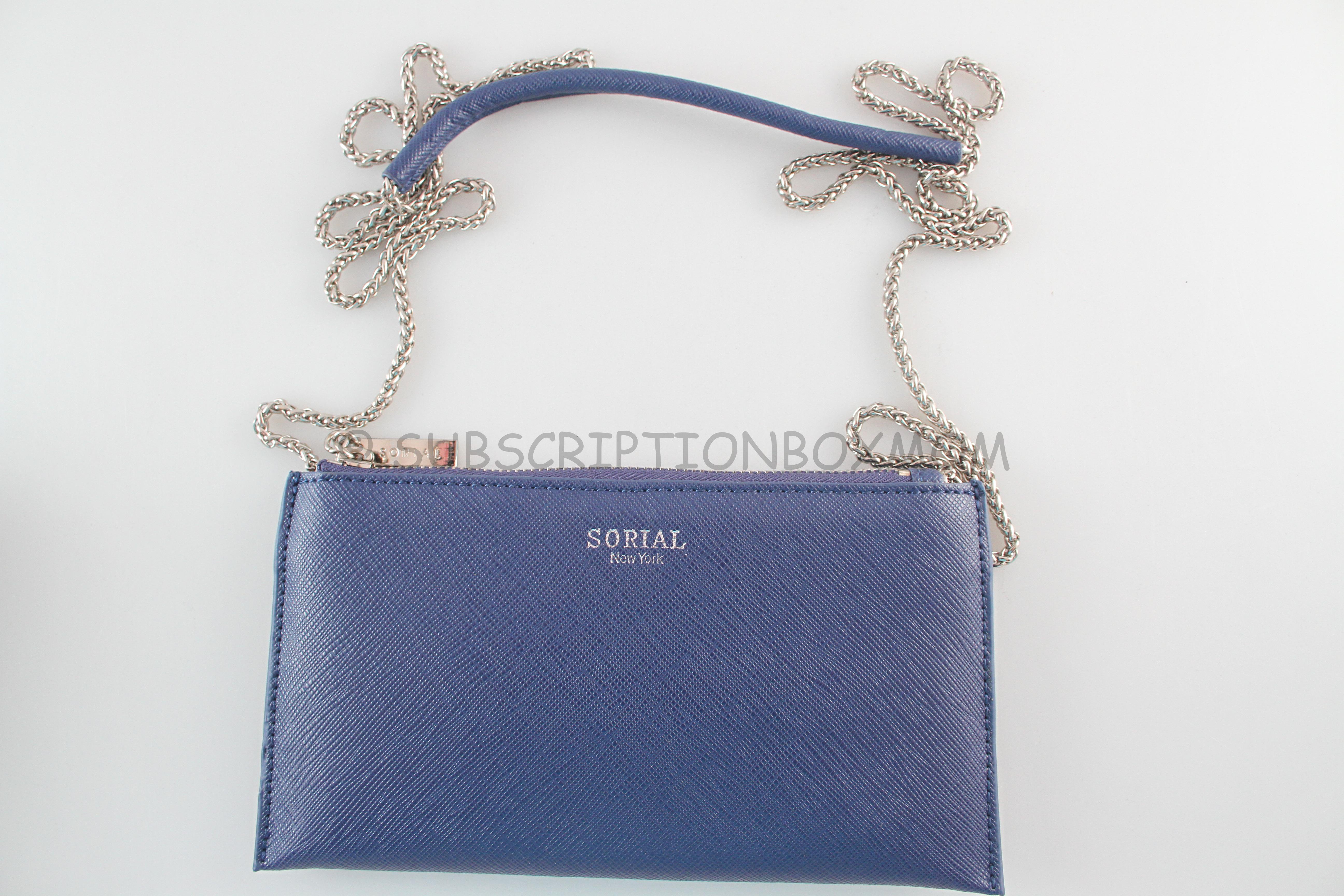 Sorial New York Cobalt Shoulder Bag $49.00   This is literally the tiniest bag I own.  I was excepting to hate it because it's small and blue.  I do feel like there has been an overload of blue tiny clutches/bags.  That being said, this is a really pretty purse.  I love the silver chain and it has been awhile since I have received a silver trimmed purse.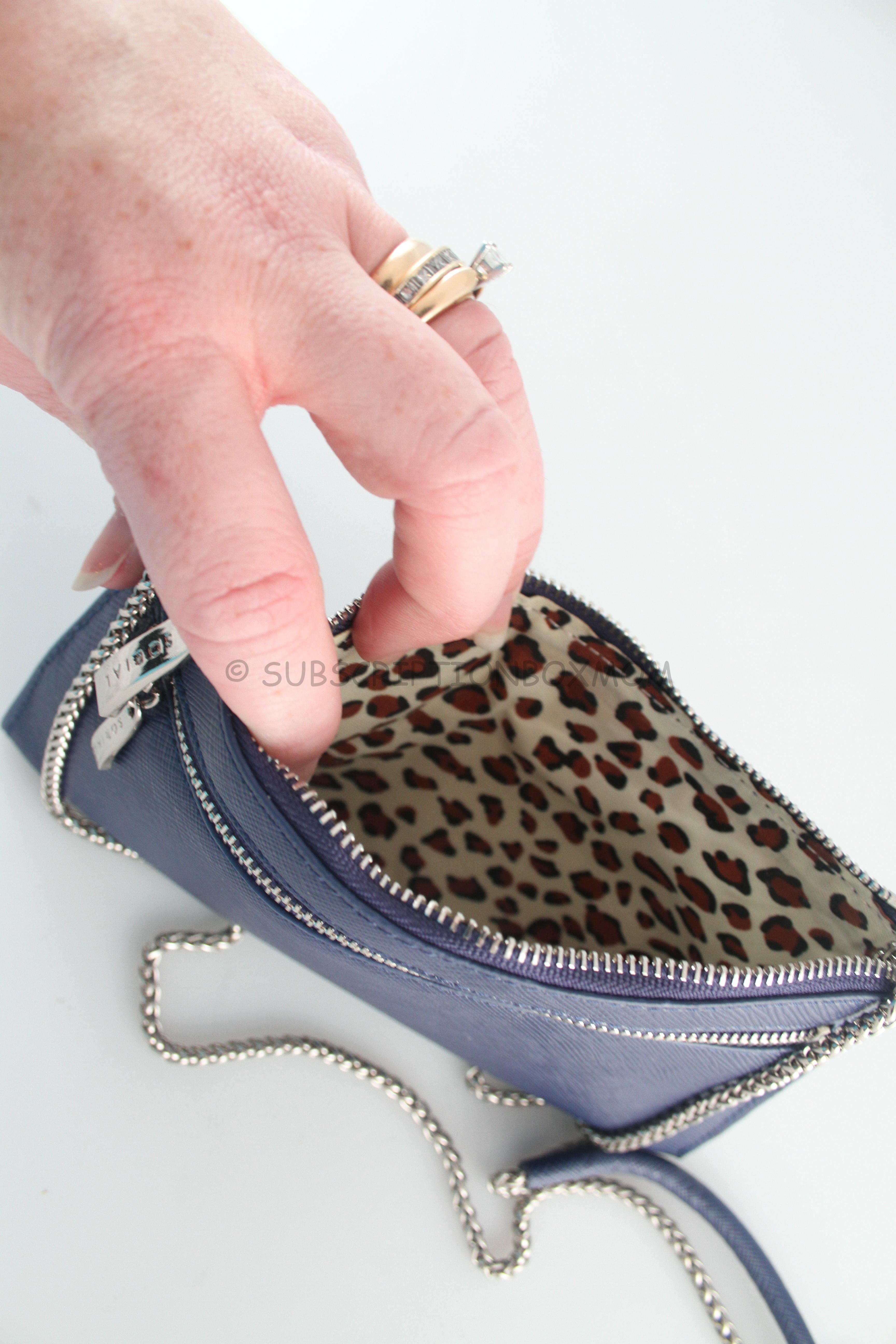 The bag has two zippered compartments, one on the side and the main one.  There is a leopard print inside.  The purse is big enough for some money, id, phone and some lip gloss. I can also fit some lotion in there, thanks to my November Birchbox.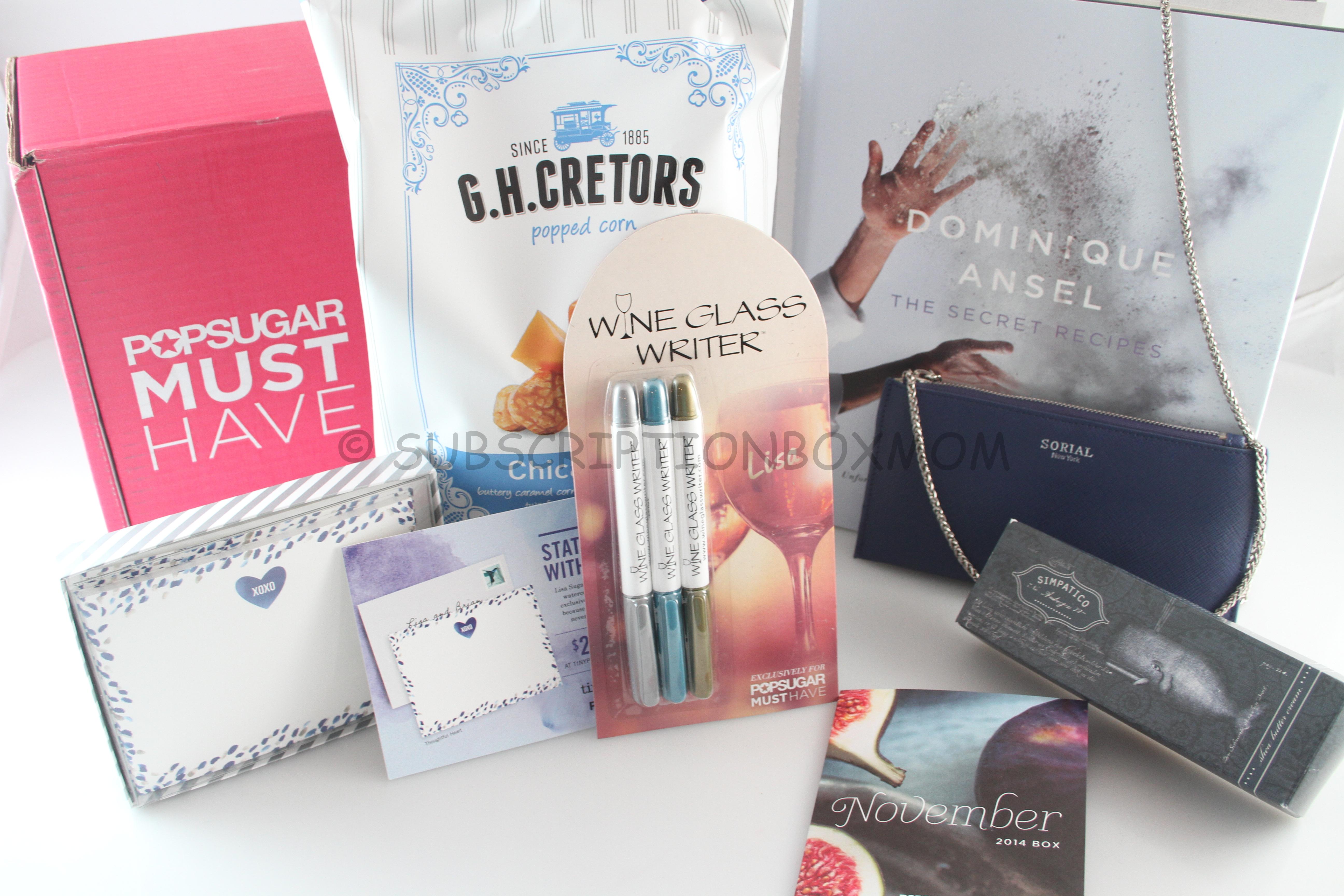 Final Thought: This box had a total value of $120.05.  Now that I have this box in person, I really love it.  I even love the teeny tiny purse, although it won't get as much use as a large bag.  The lotion is wonderful and so is the popcorn.  I am really impressed with Dominique's book and I am excited to try a recipe.  Save $10.00 on your first box by clicking HERE and using the code CHEER to save $5.00.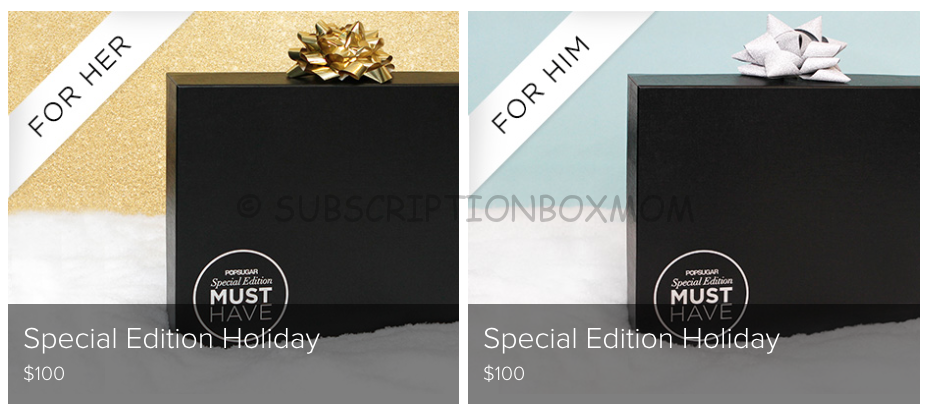 Popsugar has released their holiday boxes for him and her.  Each Special Edition Must Have Holiday box is $100.00.   I bought his box last year and it had over a $300.00 value and I loved it!  If you want to pick up the Popsugar Must Have Special Edition for Him or Her, click HERE.
Do you like FREE SUBSCRIPTION BOXES?  Click HERE to see my free subscription box list.
Check out my current giveaways HERE