November 16, 2014
11/16/14

By Subscription Box Mom

0 Comments
0
November 2014 Love with Food Review + Free Box + Holiday Code
Disclosure: This post contains affiliate links
Love with Food is one of the most affordable food subscription boxes on the market.  It is  only $10.00 a month, plus $2.00 shipping. If you subscribe for a longer term, you get free shipping. There is also a deluxe box, which is double the regular box. The deluxe box is $19.95 a month and has free shipping.   You can try Love with Food FREE, just click HERE and get your first box free (just pay $2.00 shipping).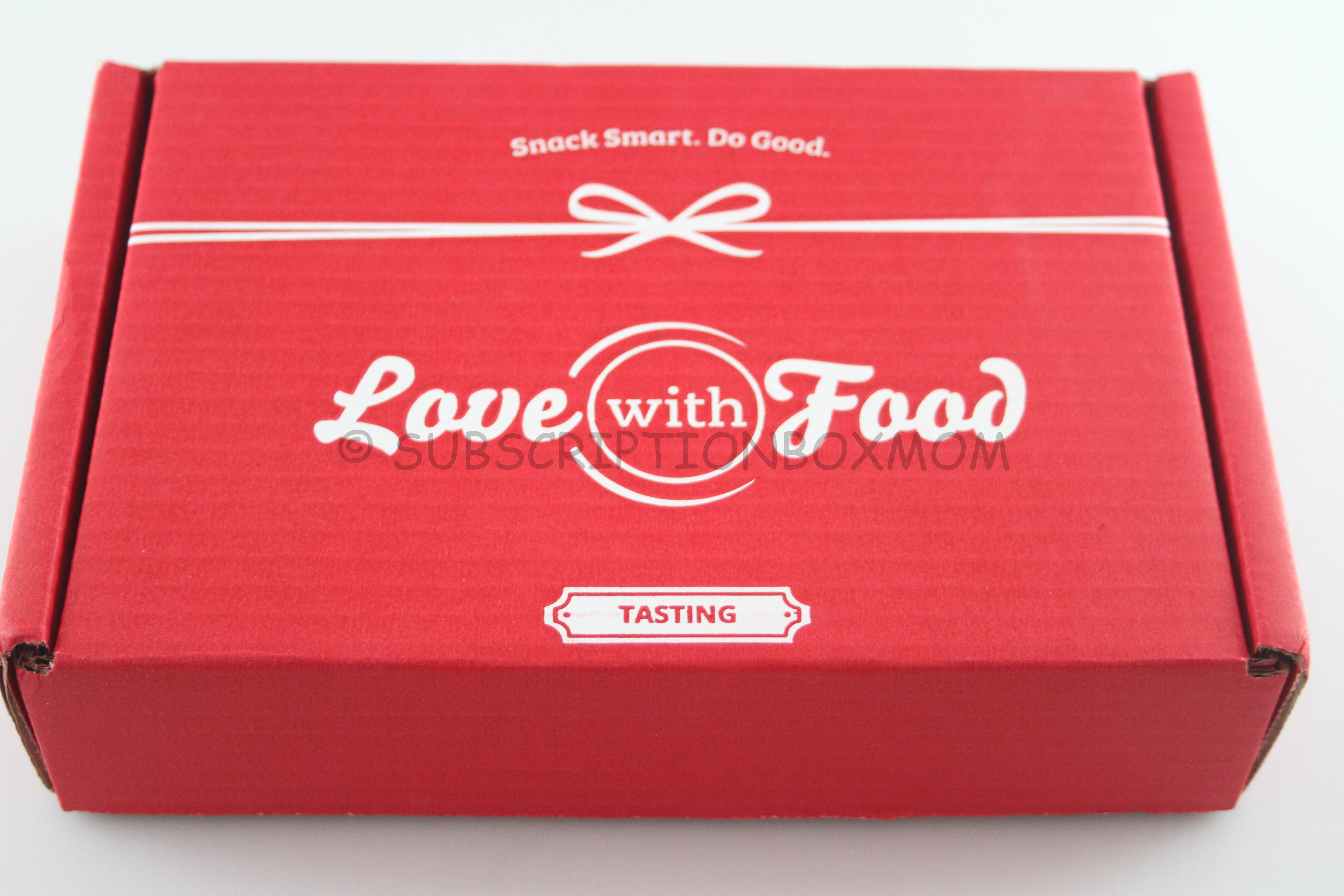 I am always happy to see this little red box on my doorstep.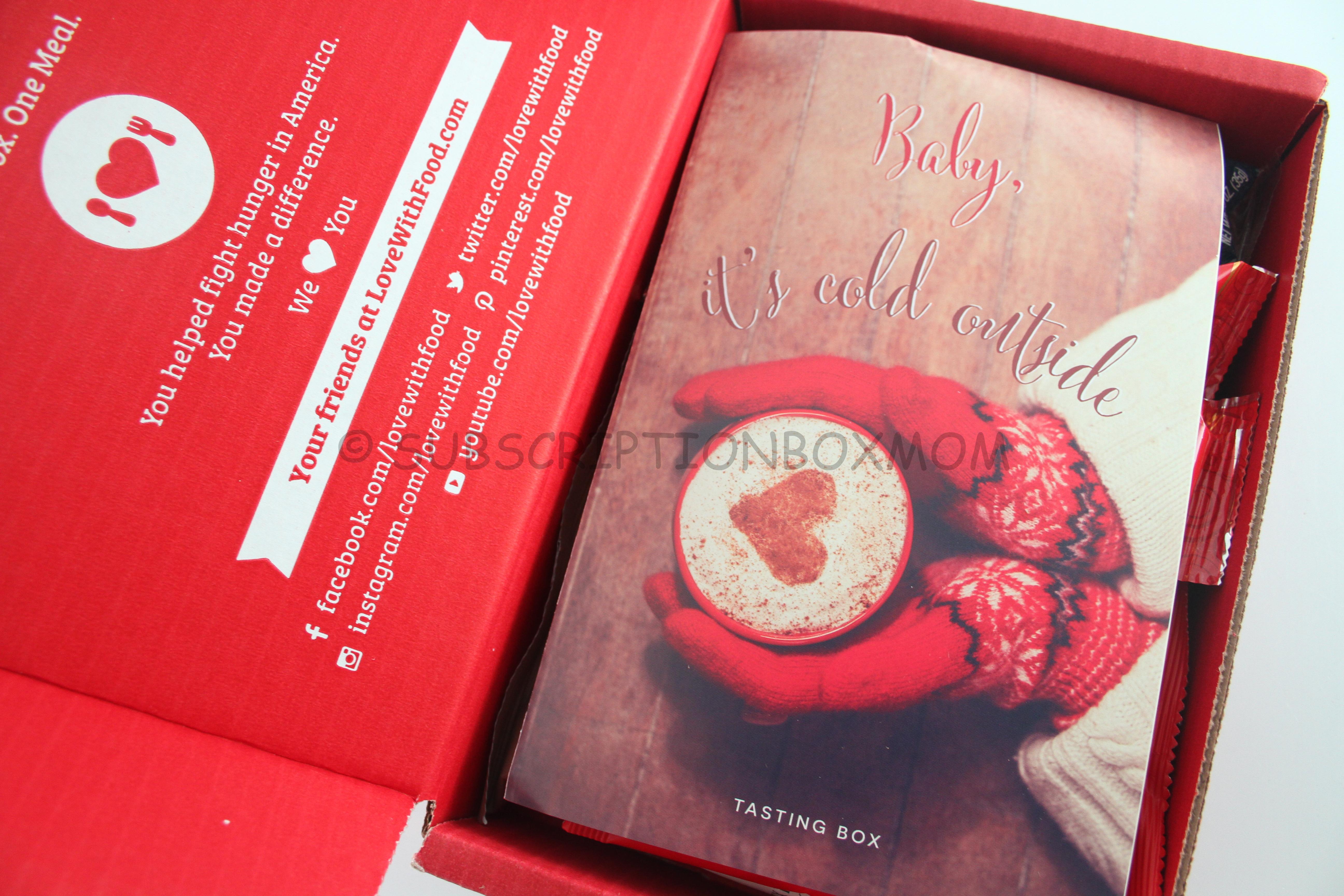 First Look: The theme for this month is "Baby, it's cold outside".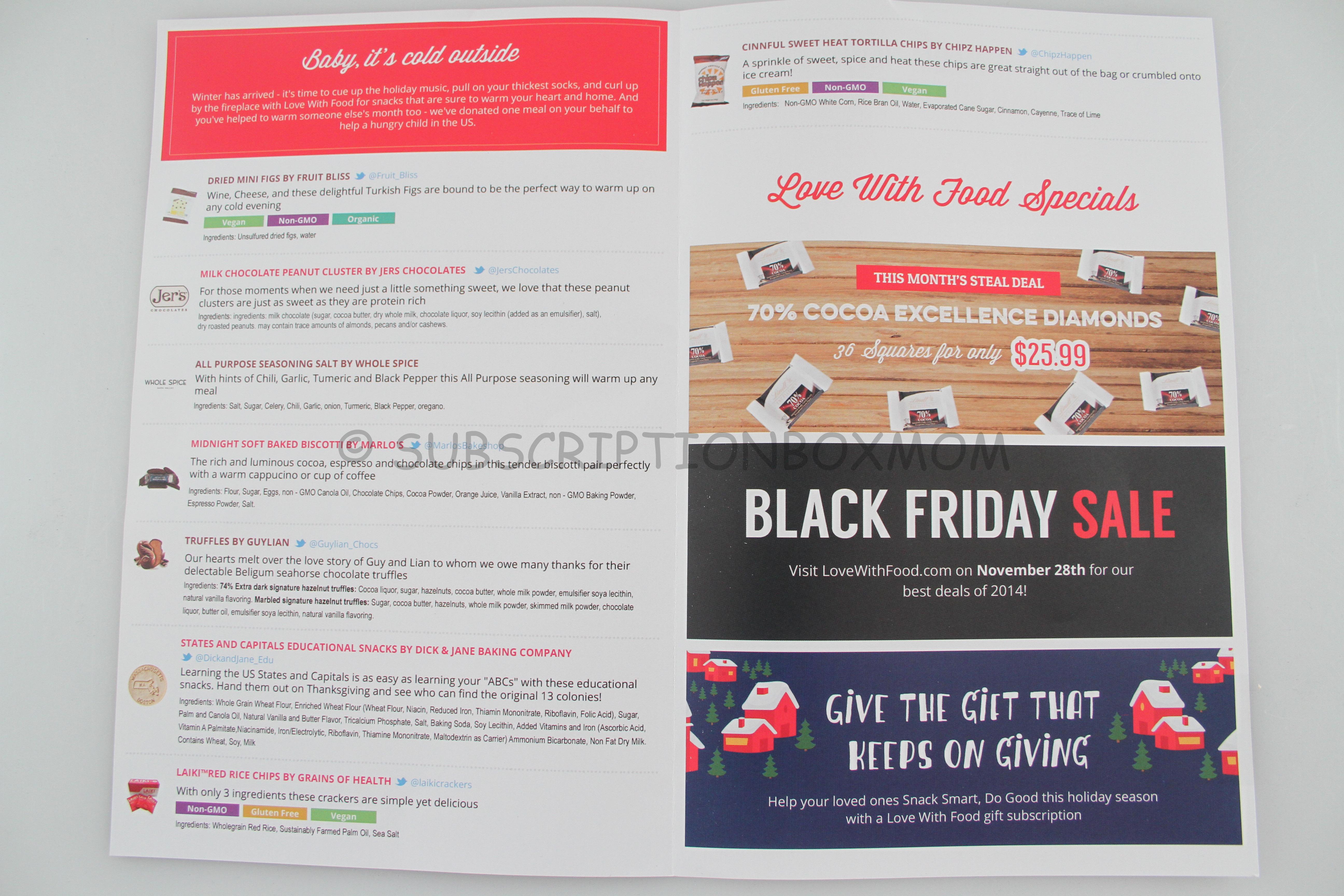 Inside the information guide is a list of everything in the box.  They list if the items were vegan, organic, non-gmo ect.  They also list new deals and news.  Their Black Friday Sale starts November 28th.  You can visit my Black Friday, Cyber Monday, Holiday 2014 Coupon page for all the sales (some are started now!).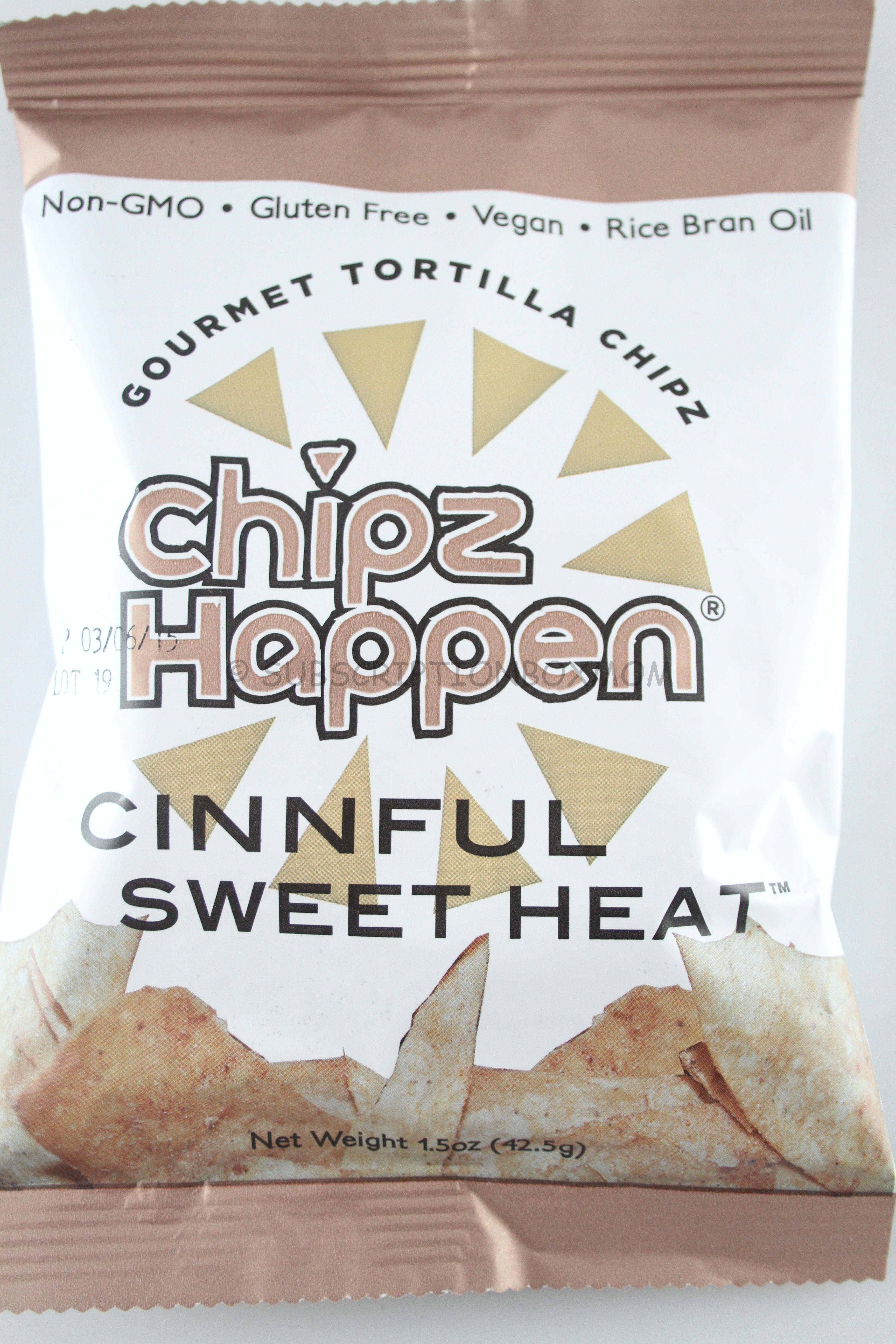 Ciinniful Sweet Totilla Chips by Chipz Happen These chips brought me back to my wedding day.  As an appetizer, we had backed tortillas covered in cinnamon and sugar.  We pared those with fruit dip and they were great.  These chips are just like that, but they have a slight kick.  C and I are about to celebrate 11 years together and I think I am going to have to have these with my fruit dip.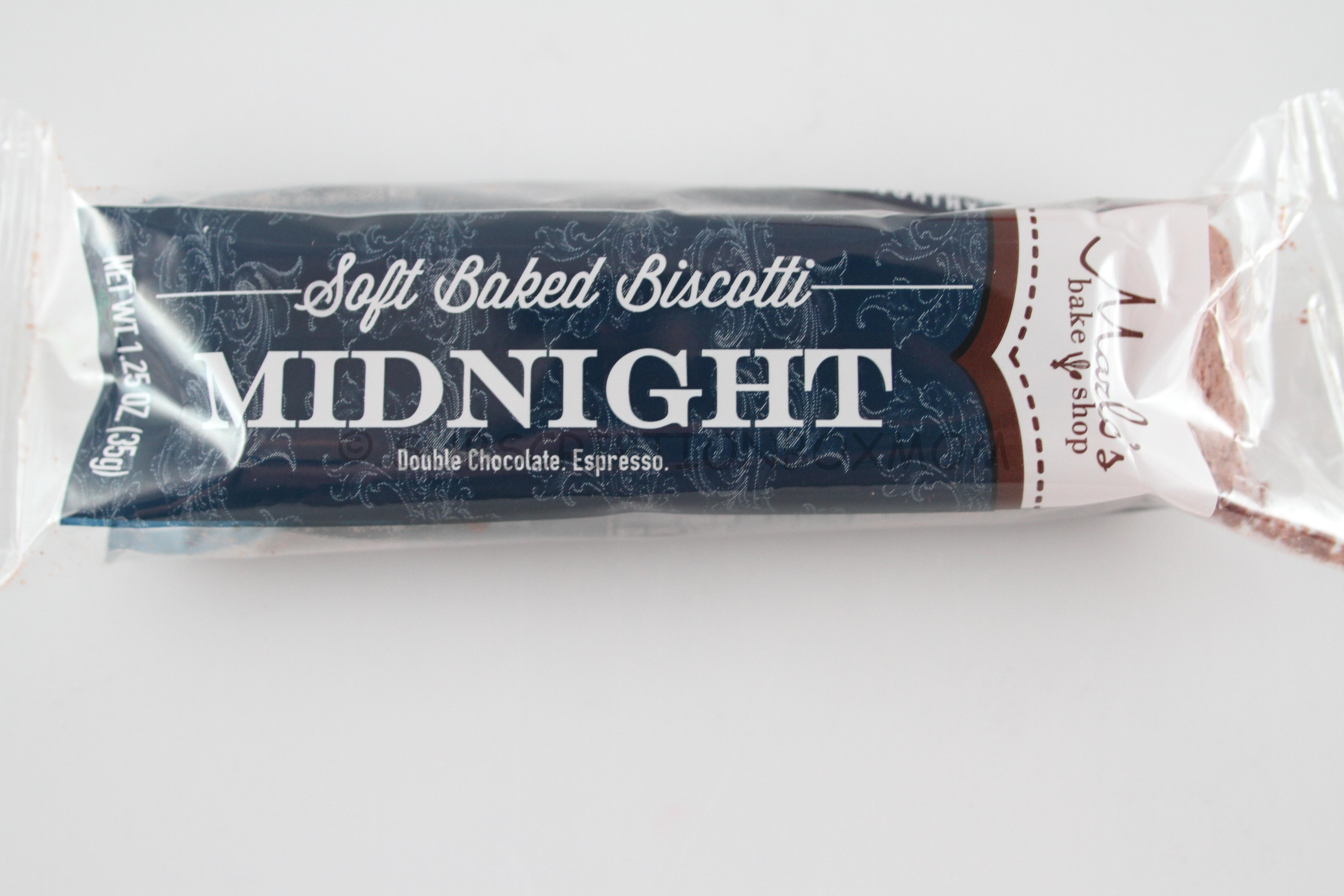 Marlo Bakery Midnight Soft Baked Biscotti: C likes biscotti with coffee.  I am not a big biscotti person, so I gave this to C.  This biscotti is chocolate espresso flavored and C enjoyed it.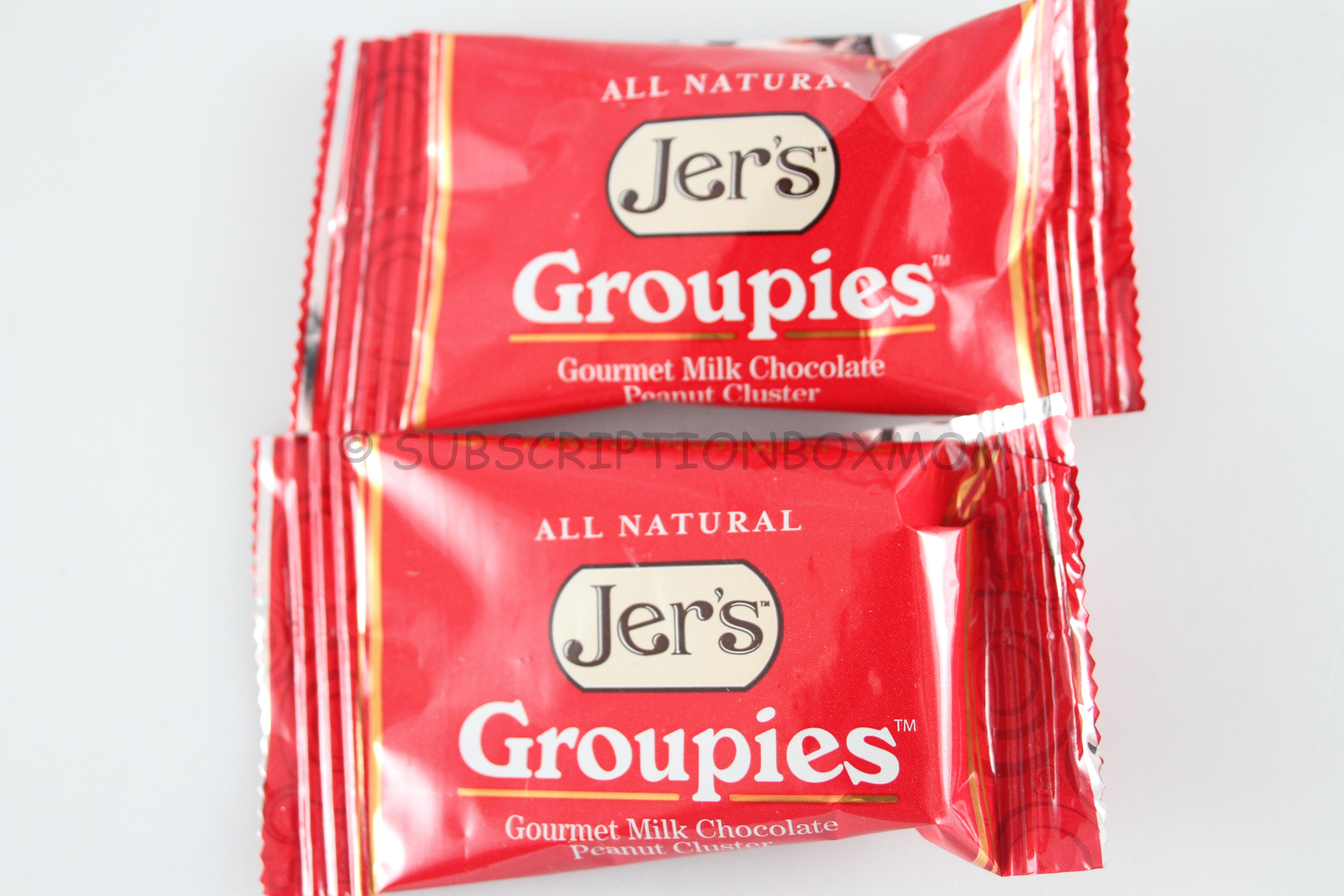 Jer's Groupies Milk Chocolate Peanut Clusters These chocolate covered peanut clusters are very tasty but they had too much salt on top.  I would have loved them without the salt, or at least less salt.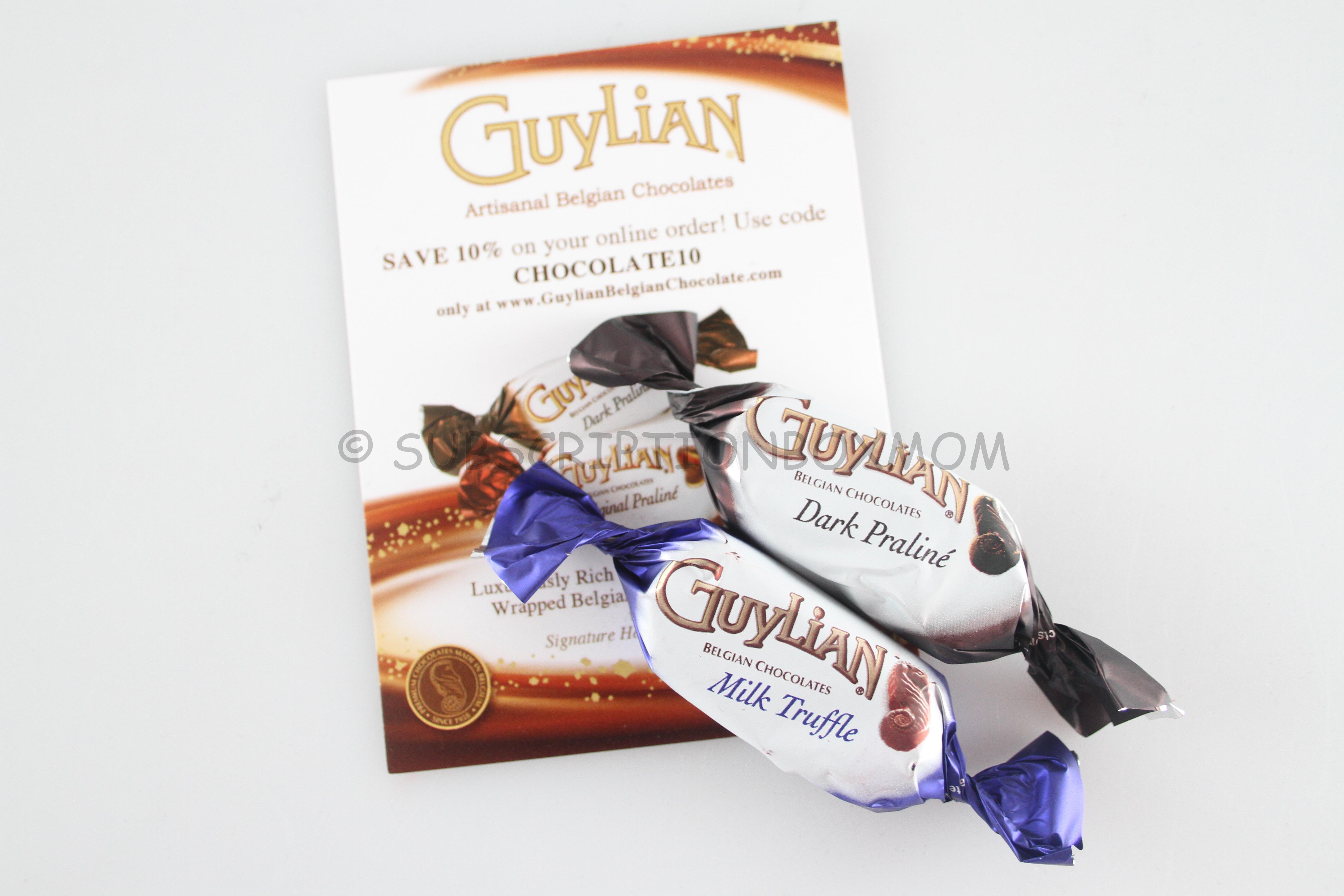 Guylian Truffles:  Love with Food sent a dark praline and a milk truffle.  C ate both and really liked both.  The dark praline was very rich and had a nice dark chocolate taste.  The milk truffle was still very tasty, and had a lighter flavor.  Use the code chocolate10 to save 10% off your first order of Guylian Truffles!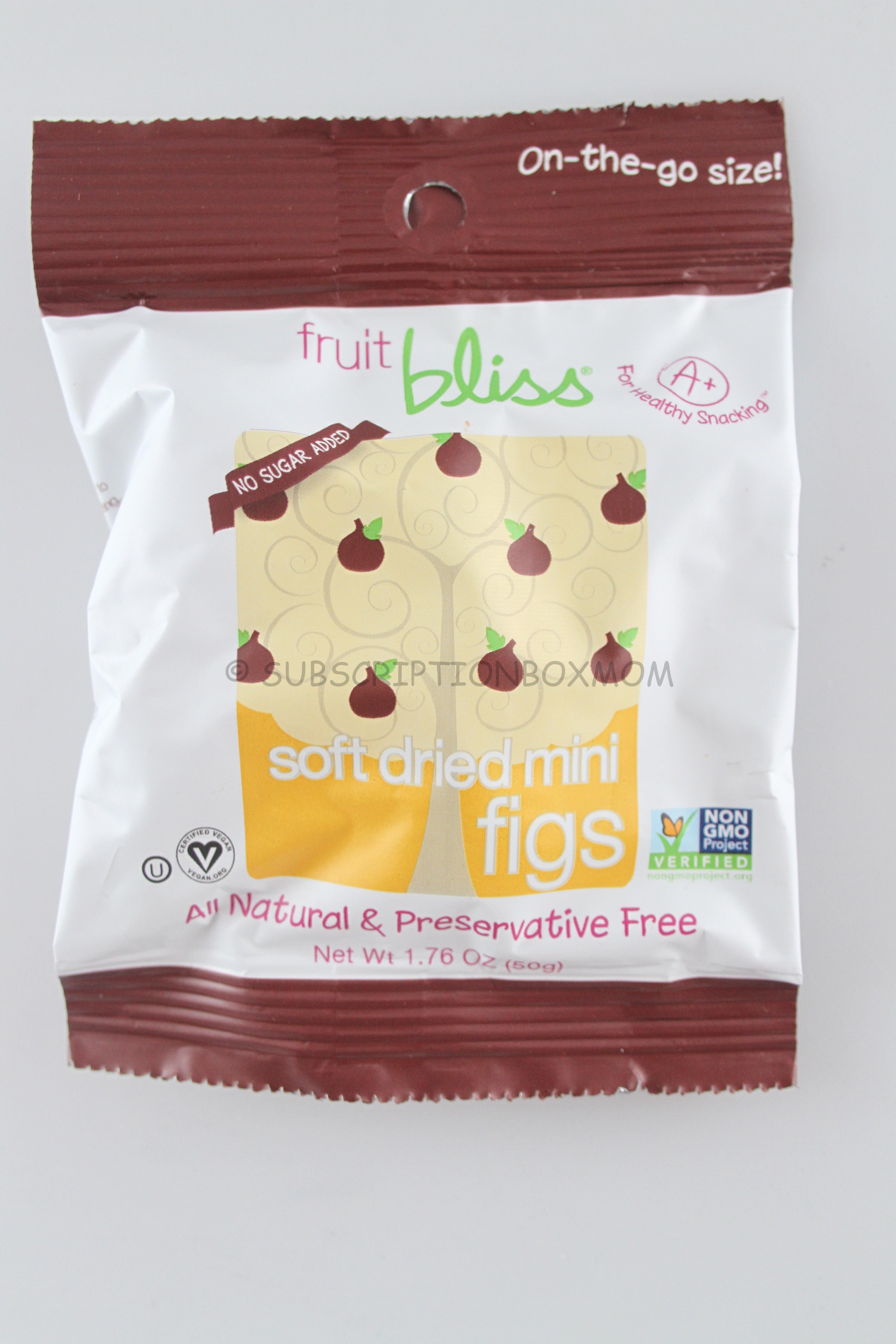 Fruit Bliss Soft Fried Mini Figs I had never tried a fig, until I tried these.  These are vegan, non-gmo and organic.  They taste like the middle of a fig newton, only chewier, and much better.  My husband turned up his nose at them, when I tried to have him taste them.  Once he tried one, he loved them and ate the whole bag.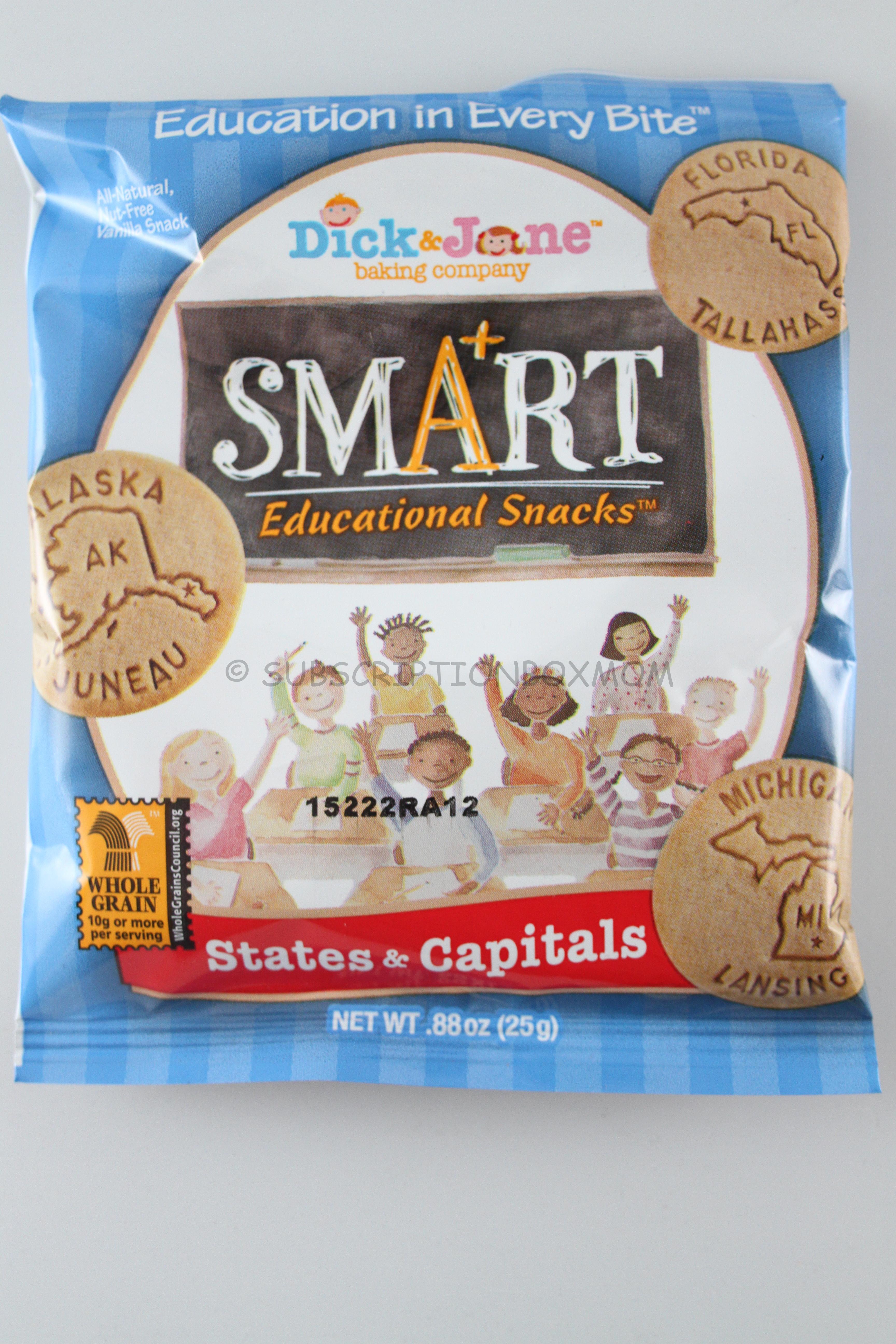 Dick & Jane Baking Company Smart Educational Snacks States & Capitals These little cookies have all the states and capitals on them.  They also have a picture of each state.  What a fun way to learn your state and capitals!  Love with Food suggests passing them out at Thanksgiving and see who can find all 13 colonies.  I think I am going to follow that suggestion and bring them for my kids on Thanksgiving.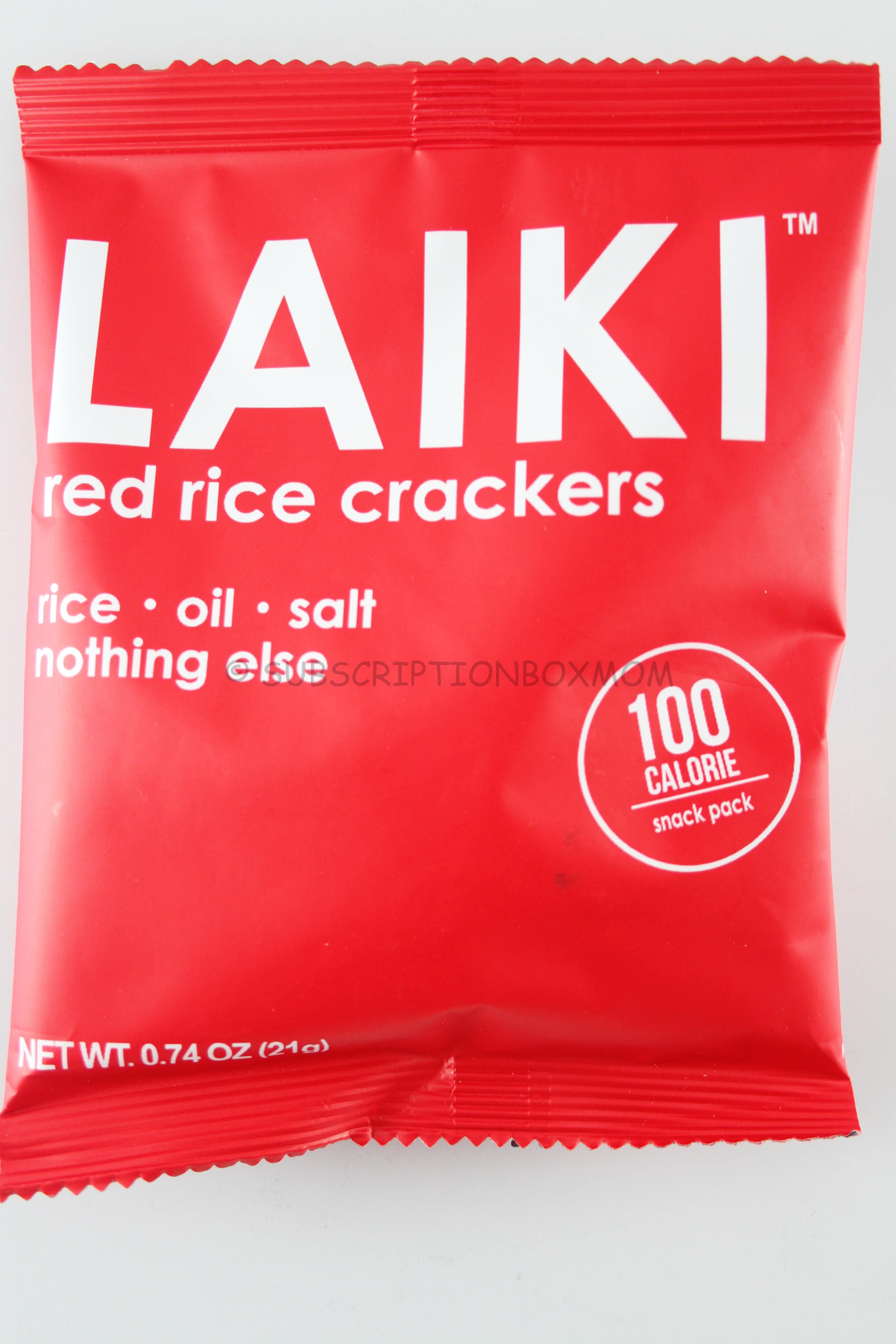 Laiki Red Rice Crackers: These non-gmo, gluten free, vegan crackers have literally three ingredients: rice, oil and salt.  They are small brown crackers that were light and flavorful.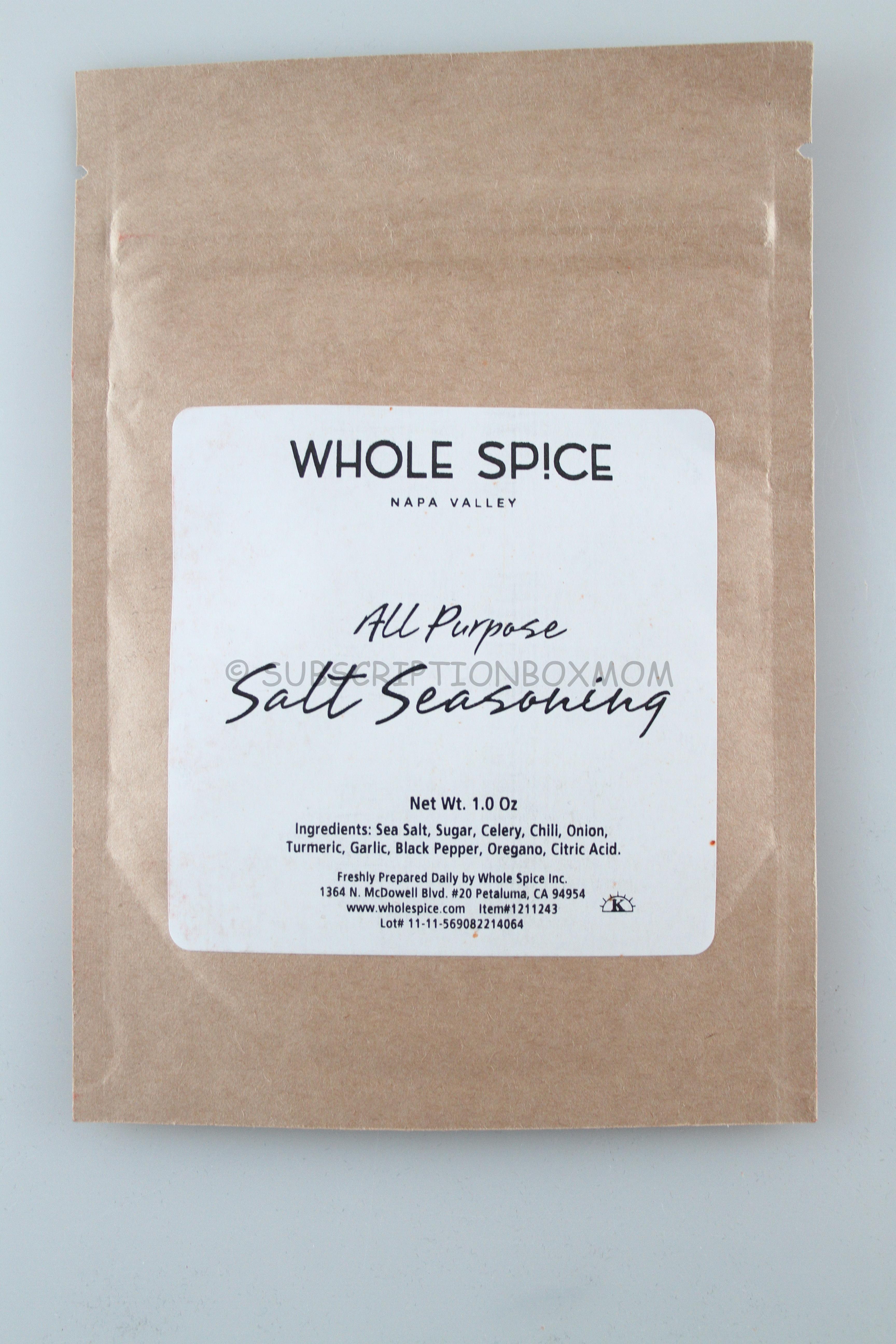 Whole Spice All Purpose Seasoning Salt: This seasoning is made with chili, garlic, tumeric and black pepper to spice up your favorite dish.  There is a great recipe on the back for baked sweet potatoes that I am going to try.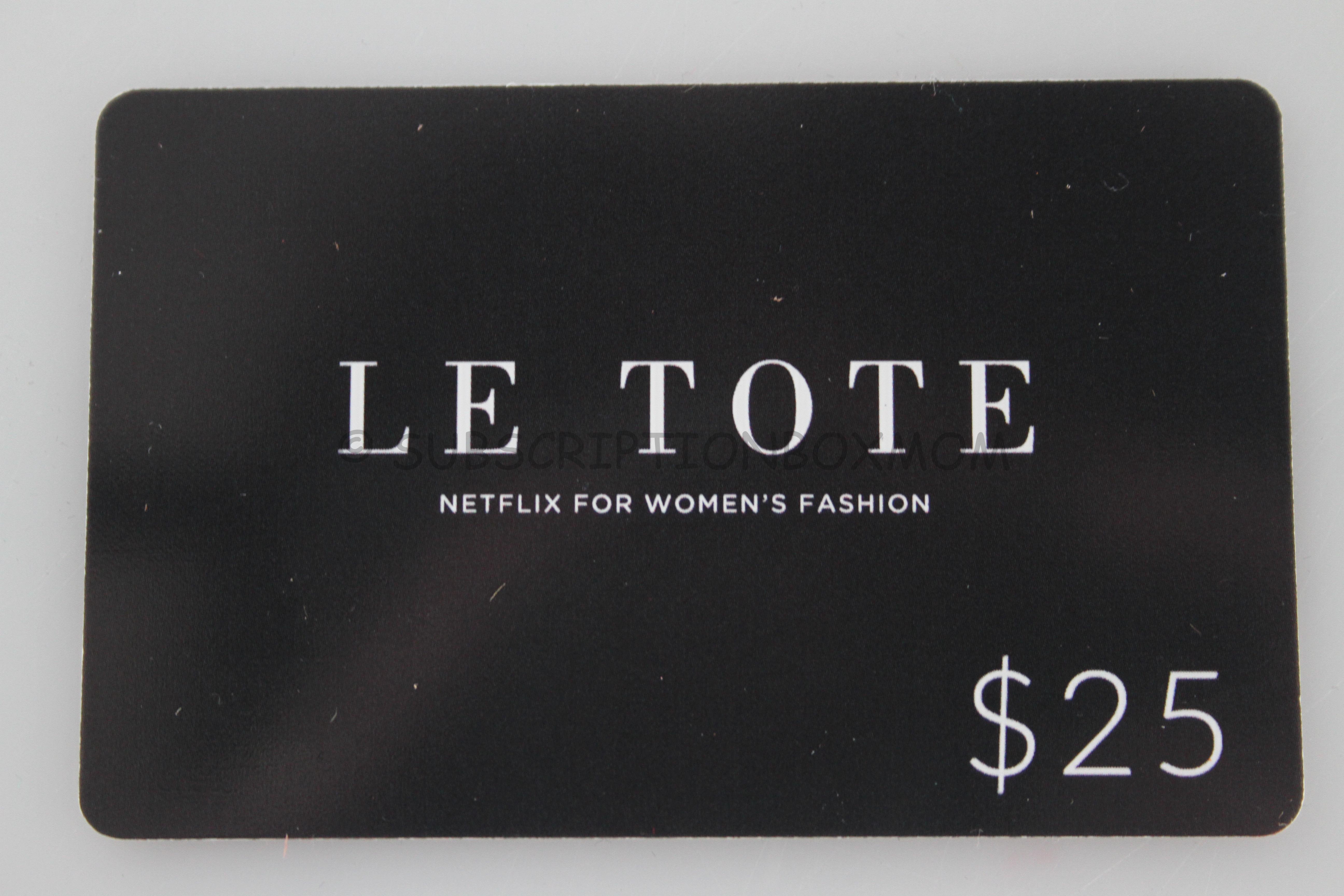 Le Tote Gift Card:  Love with Food included a $25.00 gift card to Le Tote.  Le Tote is a clothing rental service that is $49.00/month.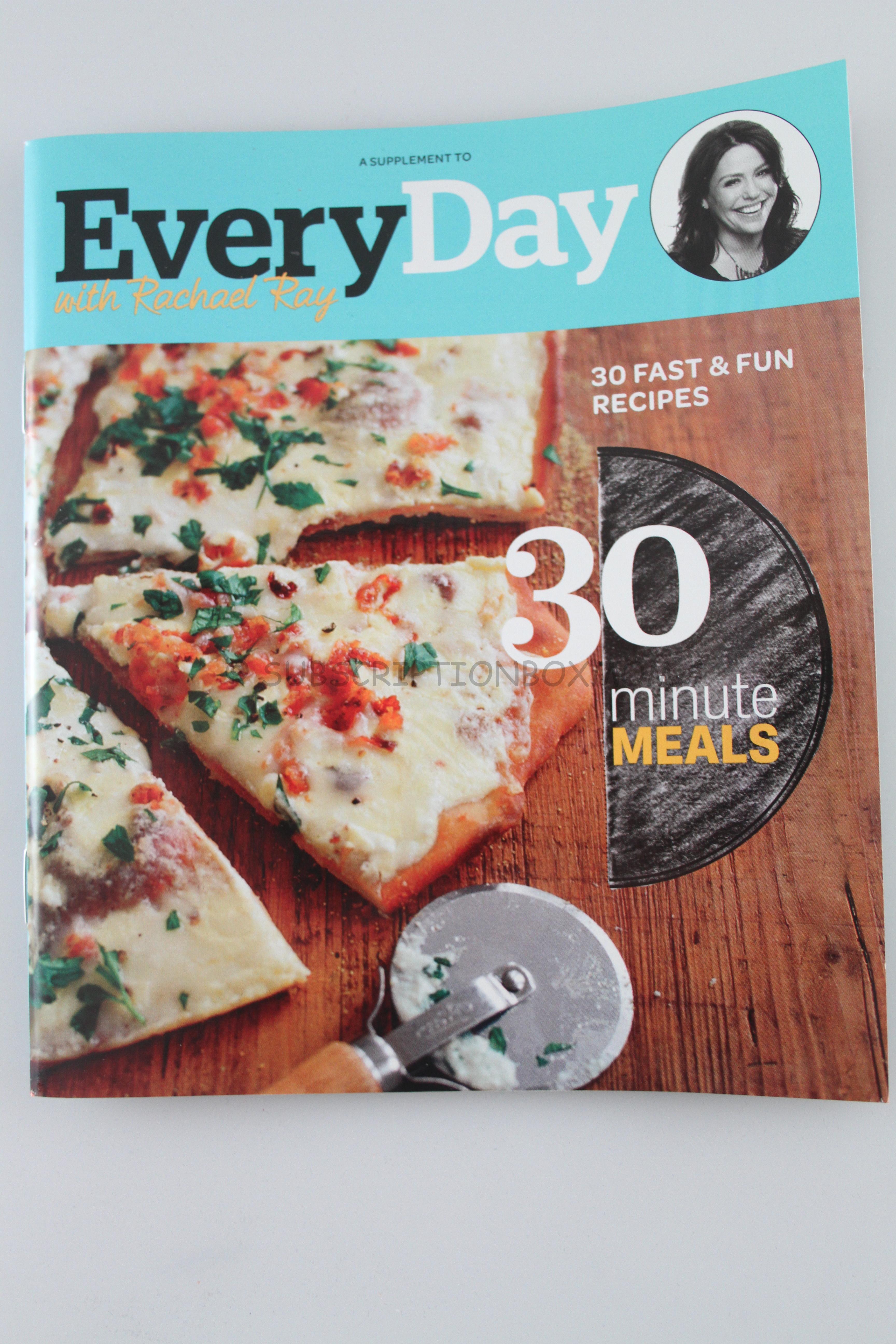 There was a mini magazine from Rachel Ray with 30 Recipes.  I love Rachel Ray, so I am excited to check some of these out.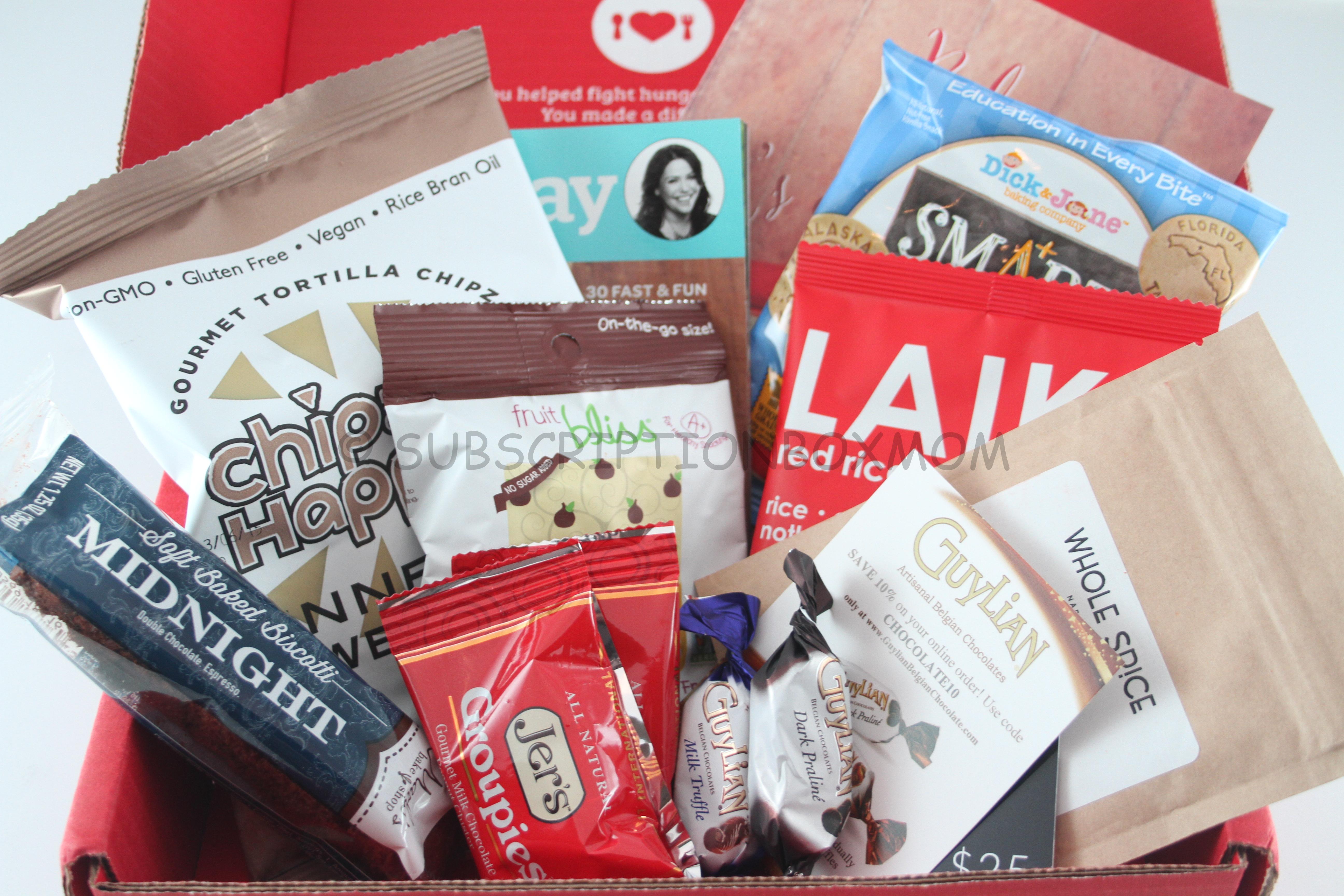 Final Thought: This was a really great box!  C and I spent the evening enjoying this box together, and we had a great time.  It was great remembering our wedding and enjoying treats. C loved the figs, truffles and biscotti.  I loved the chips and rice crackers.  I think L and T will love the capitol cookies at Thanksgiving too.  If you want to try Love with Food, click HERE and get your first box free (just pay $2.00 shipping).  You can also use the code HOLIDAY10 to save $10.00 on any subscription.
Check out my Holiday Gift Guide HERE.
Check out my Black Friday – Cyber Monday – Holiday 2014 Subscription Box Coupons 
Do you like FREE SUBSCRIPTION BOXES?  Click HERE to see my free subscription box list.
Do you love Giveaways?  Click HERE to enter all my Giveaways.
Disclosure: This post contains affiliate links