October 14, 2014
10/14/14

By Subscription Box Mom

0 Comments
0
September 2014 Green Kid Crafts Review + Coupon + November Spoiler
Disclosure: This post contains affiliate links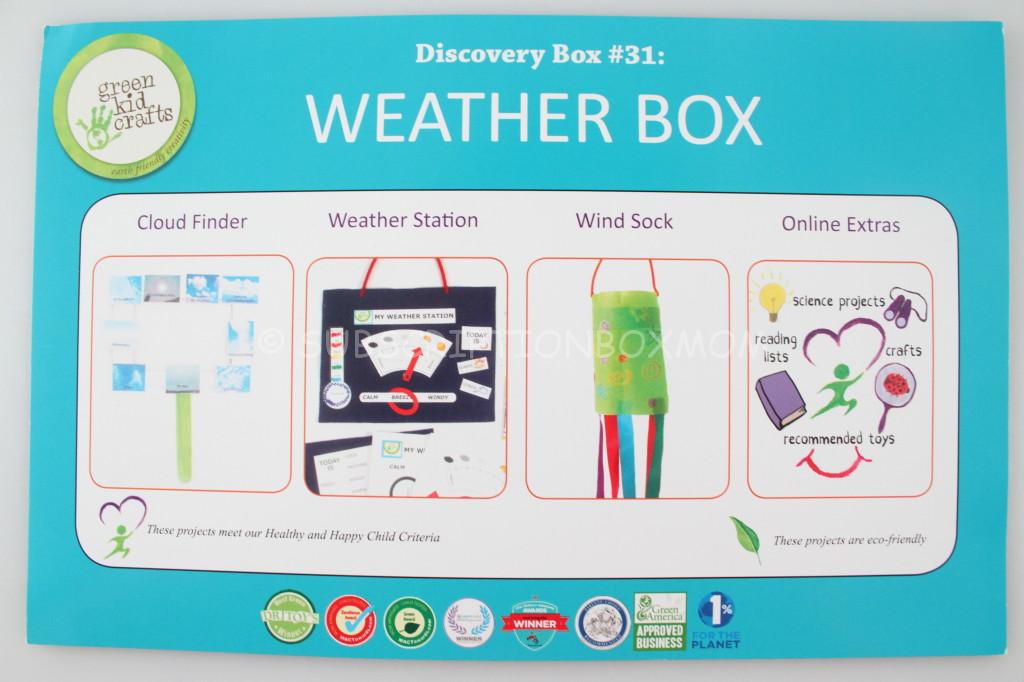 Green Kid Crafts is a monthly Creativity and STEM Science Box subscription service that provides all the hands-on materials needed to inspire creative and educational fun for kids 3-10.   STEM stands for Science, Technology, Engineering and Math.  The box is $19.95/month but you can save $10.00, when you click HERE and using the code TENOFF. Green Kid Crafts isn't just a craft/activity box, they are also a friend to the environment.  You can find out more about their eco-friendly initiative, but clicking HERE.  Green Kid Crafts strives to use Earth friendly materials and recycled materials.  My oldest son (age 5) loves crafts and activities.  He gets most excited when I craft/activity boxes arrive at our door, more than toy boxes.  I was sent the September box for review.  This review is a bit late, as I was out of town for the first part of October.  
The Details:
Cost: $19.95/month
Coupon: Save $10.00, when you click HERE and using the code TENOFF.
What's in the box? Green Kid designs and delivers hands-on, award winning, and eco-friendly Discovery Boxes, Creativity Kits, and STEM Science Kits (science, technology, engineering, and mathematics). Here you'll find information about our kid's subscription program, our best gifts for preschoolers and kids ages 3-10, our favorite kid's science experiments, plus craft ideas for kids.
When does the box ship?  The box ships on or around the 10th of the month.
When am I billed? When you sign up for the monthly membership, you will be billed for your first Discovery Box immediately. After that, you will be billed up to 16 days before your ship date (on or around the 1st of every month).
How do I cancel? Email care@greenkidcrafts.com. 
Website: http://www.greenkidcrafts.com/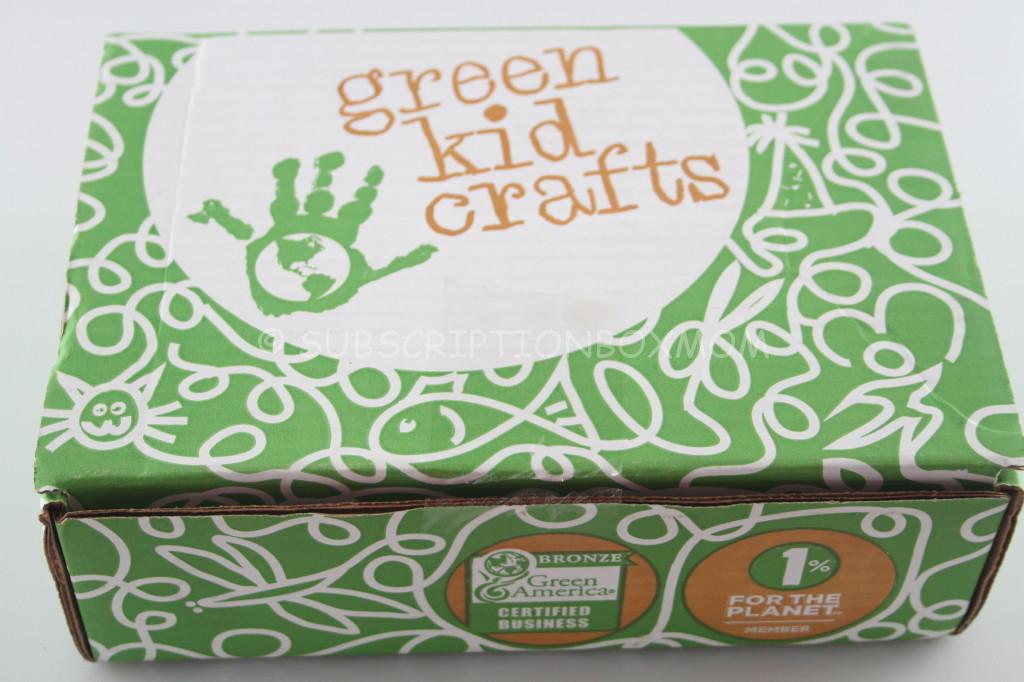 Green Kid Crafts ship in recycled boxes by USPS.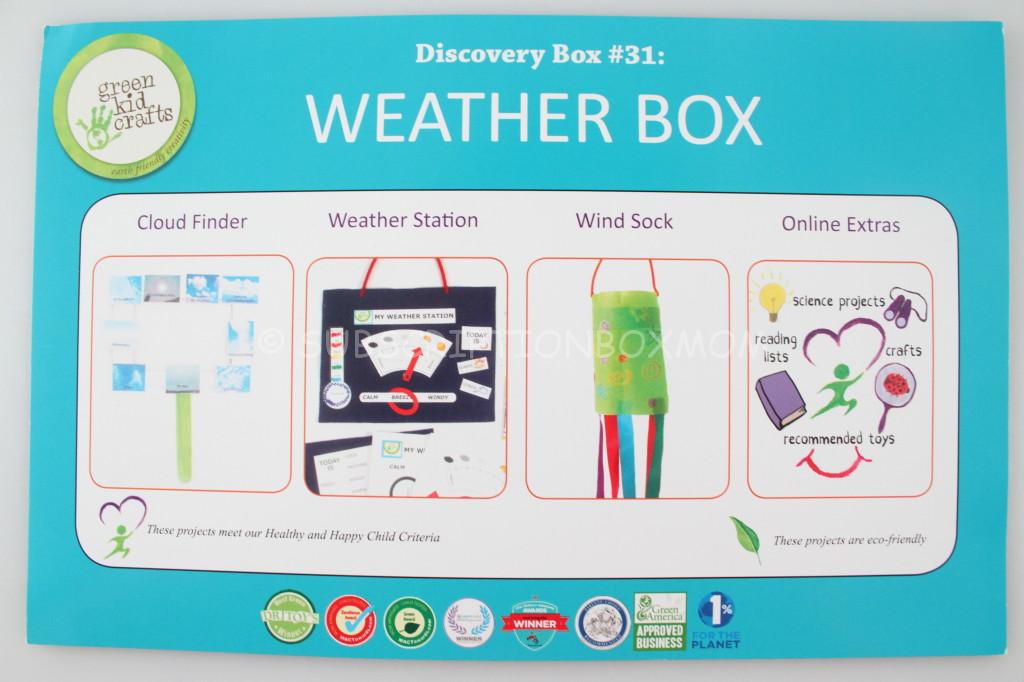 Theme: The first thing out of the box was the information card.  The theme for September is Weather Box.  My 5 year old loves weather, so I knew he would have a great time with this box.  There are three main activities in this box : Cloud Finder, Weather Station, and Wind Sock.  You can also go outline for bonus activities.
The back of the information card has facts about Meterologists.  I can really see L becoming a meteorologist when he grows up.
Green Kid Crafts includes a poster with your first box and a sticker.  Each month, you child will get a new sticker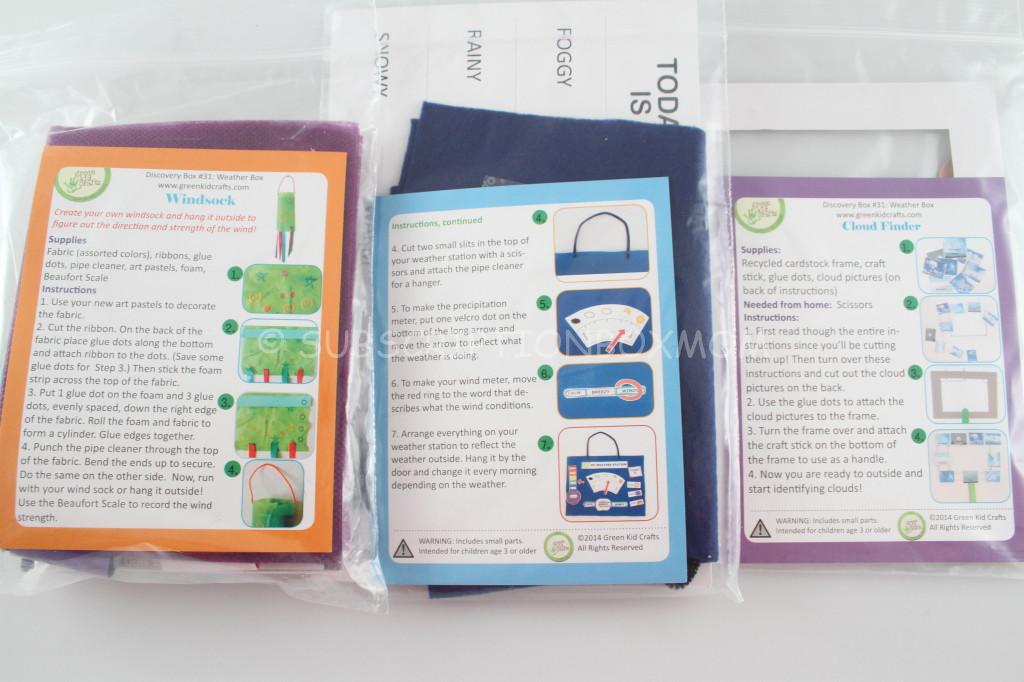 Each project was packaged in it's own bag.  I love the the instructions and materials were all contained together.  You can grab a project and take it with you to grandma's or just craft in the park.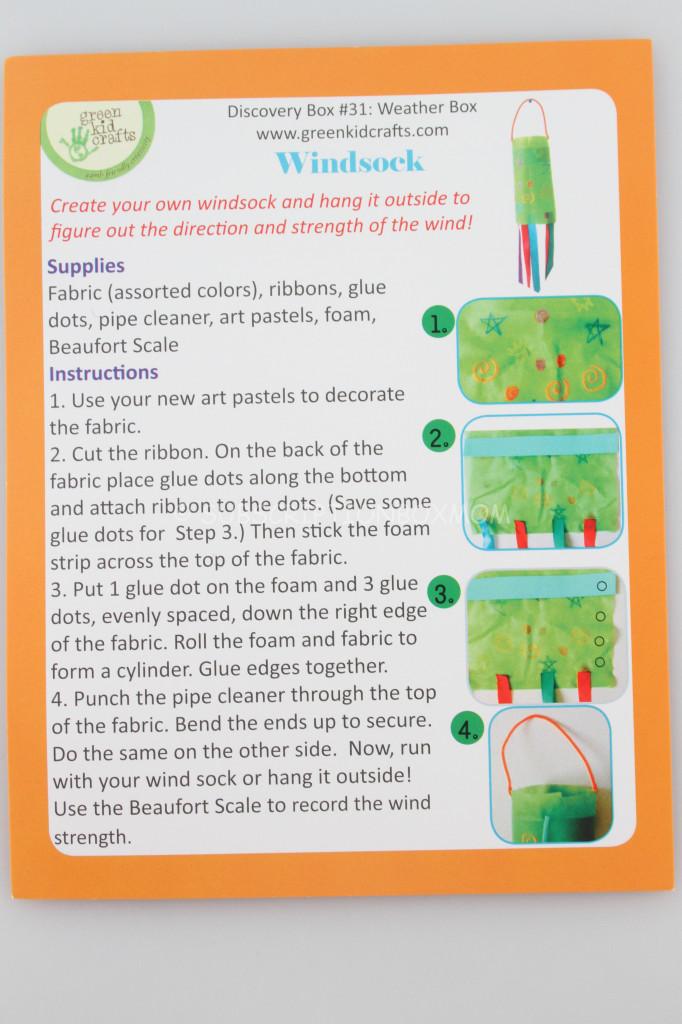 Windsock:  This project was to make a windock.  The back of the card includes the Beaufort Wind Sock Scale.  This teaches your kid about wind.  You child can even chart the wind for four days.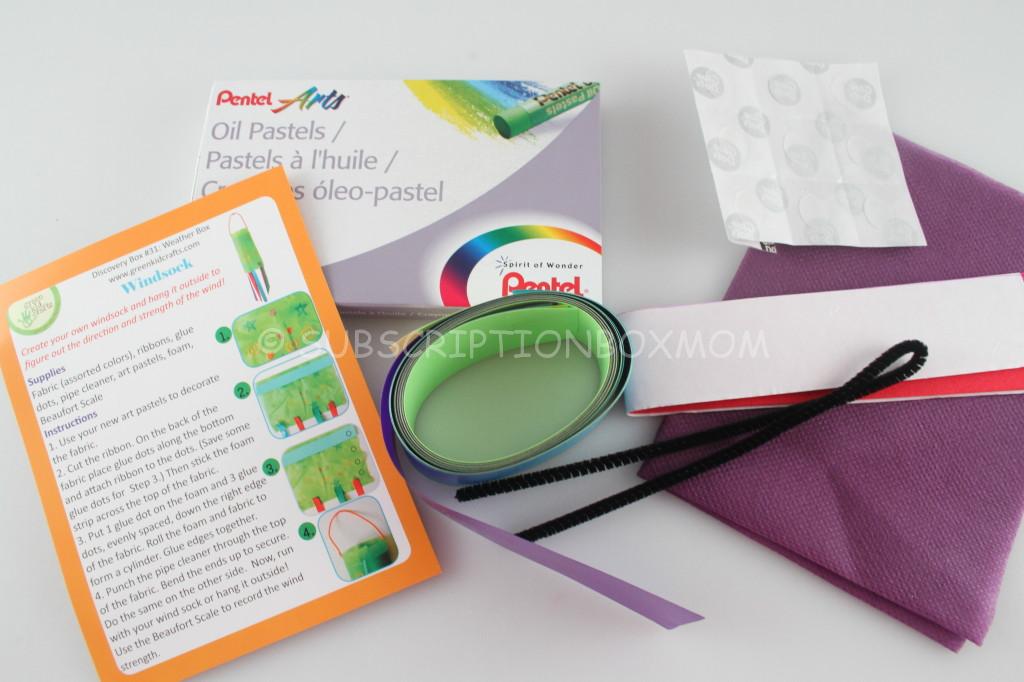 Everything was included in the box (except scissors)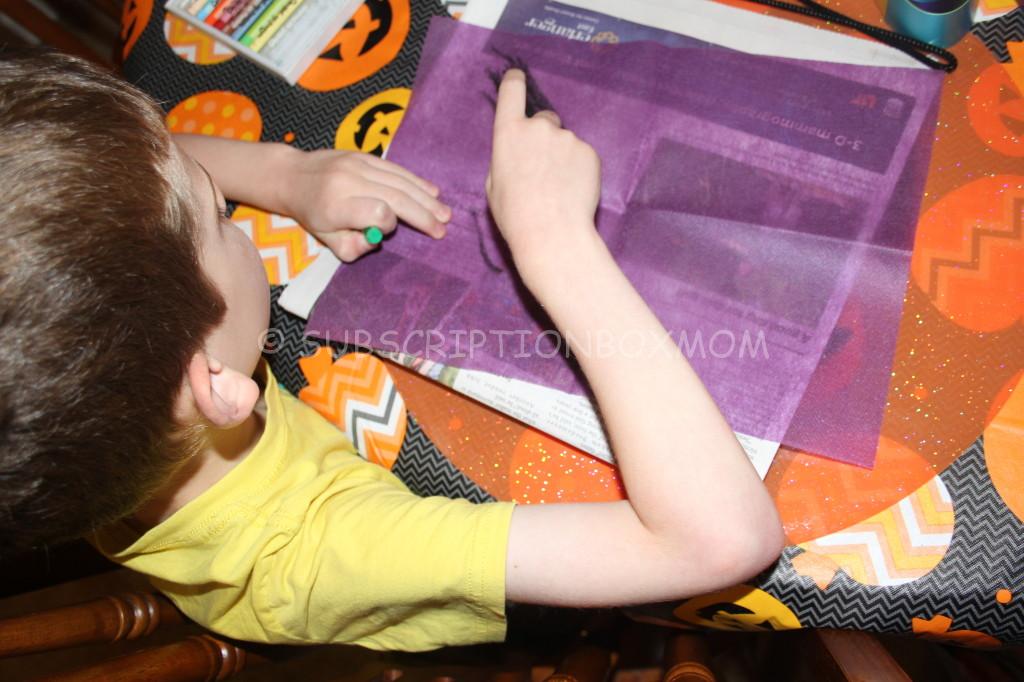 L doesn't normally like to color, but he really took his time.  L had a great time putting this project together, while I cooked dinner.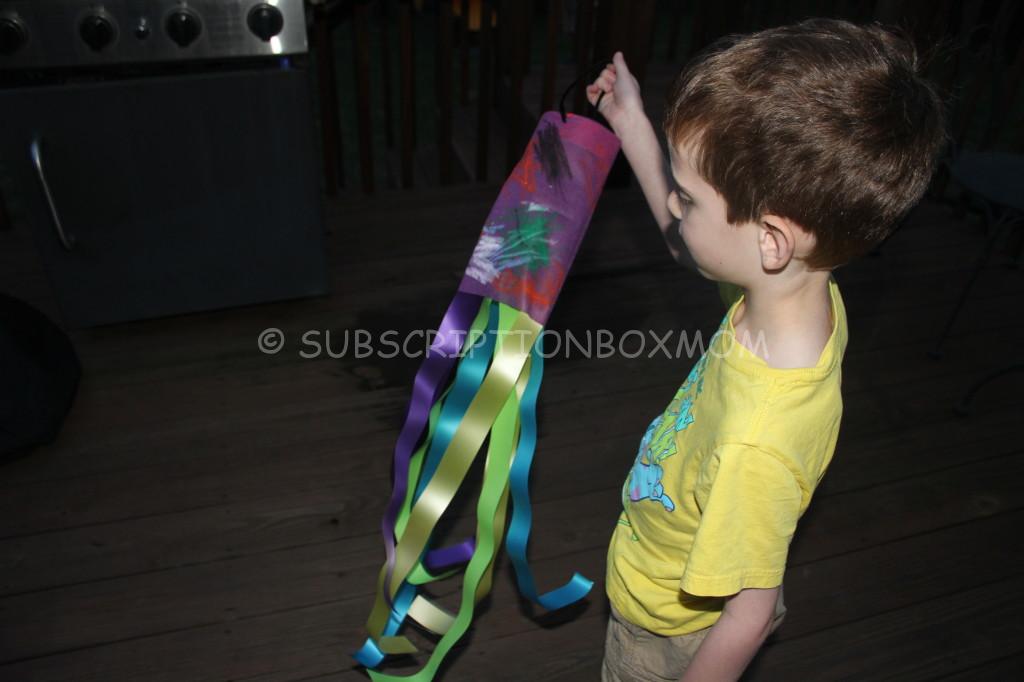 The finished project.  There was a slight wind and l liked seeing it move.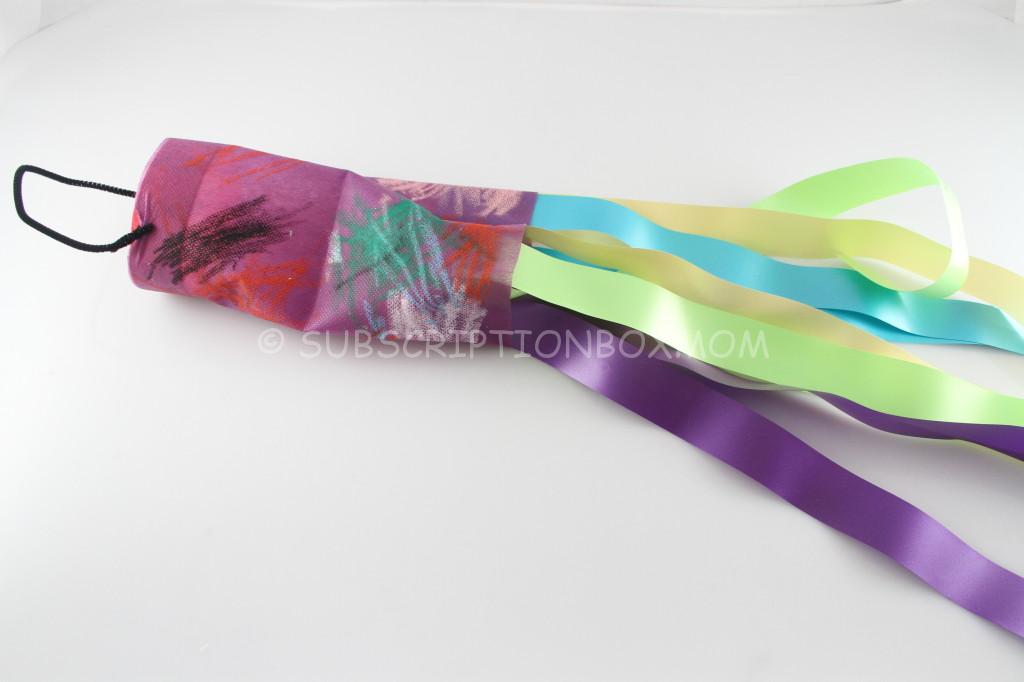 Windsock.  Isn't it pretty?  L did a great job and I love his use of color.
Cloudfinder: This is a frame your child makes.  It has pictures of clouds around the side, so your child can identify ones easily.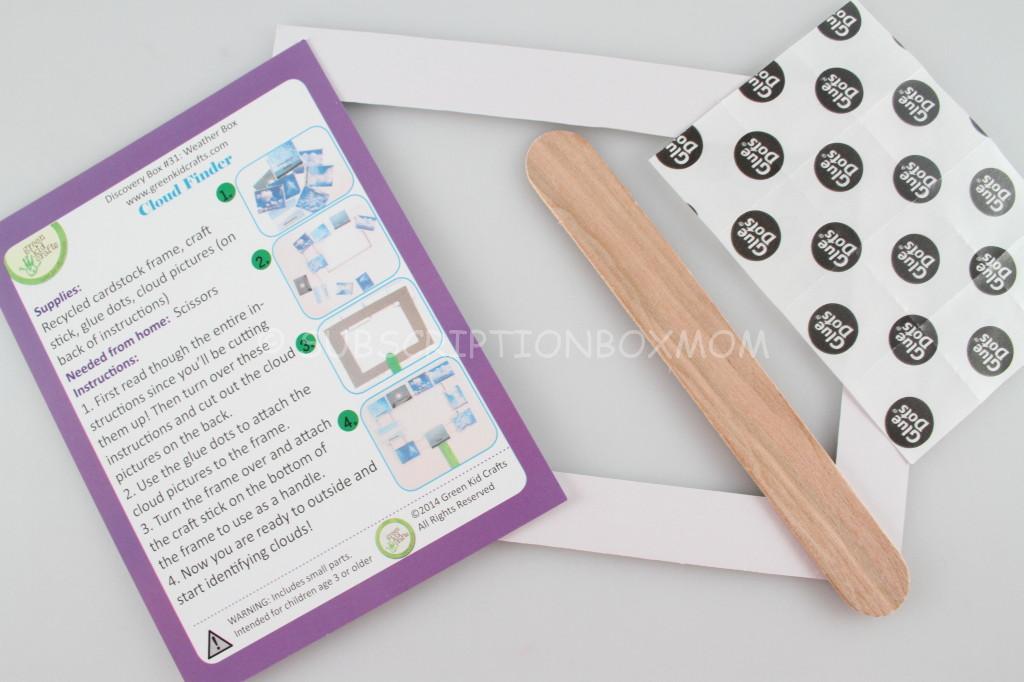 Again, everything was included.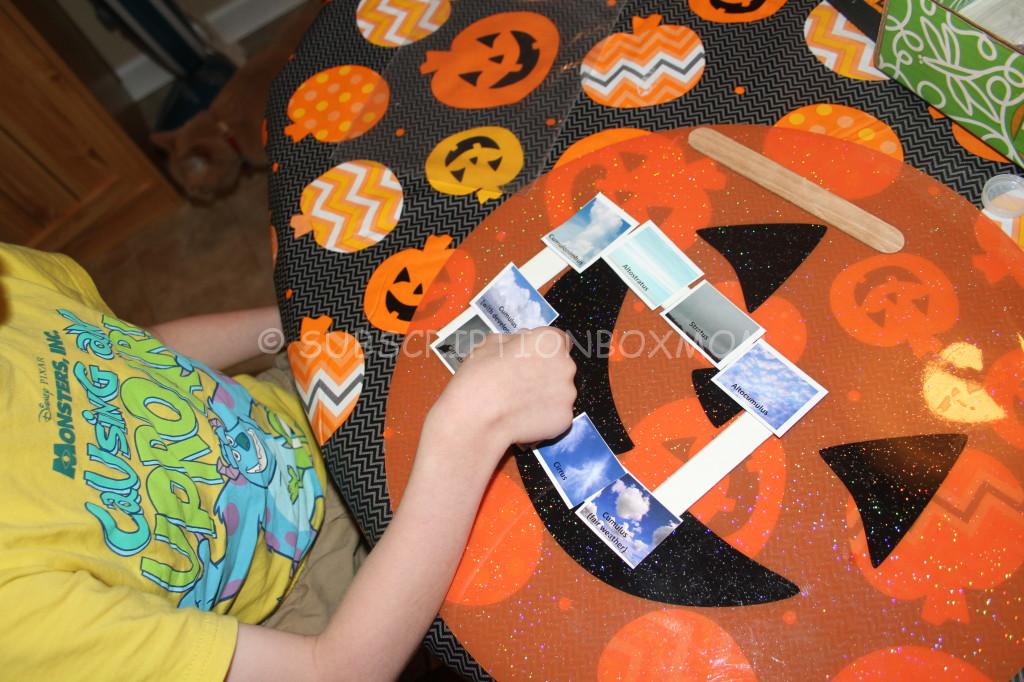 I helped cut the pictures out, but L did the rest.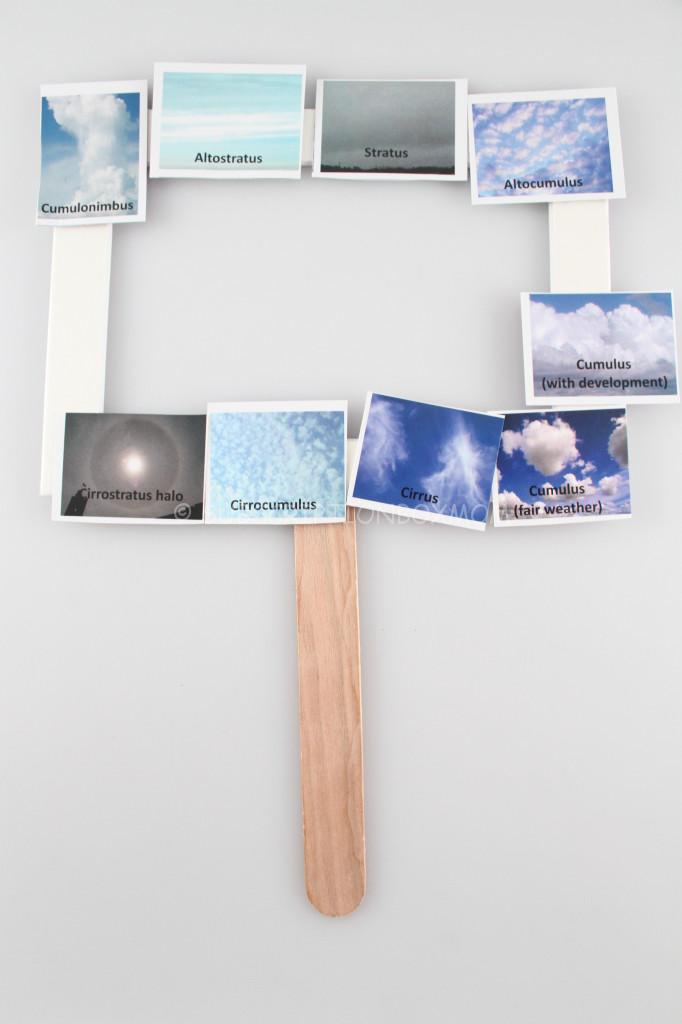 The Finished Project:  L did a great job with this.  L loves clouds and he can identify several different kinds.  L really enjoyed this project.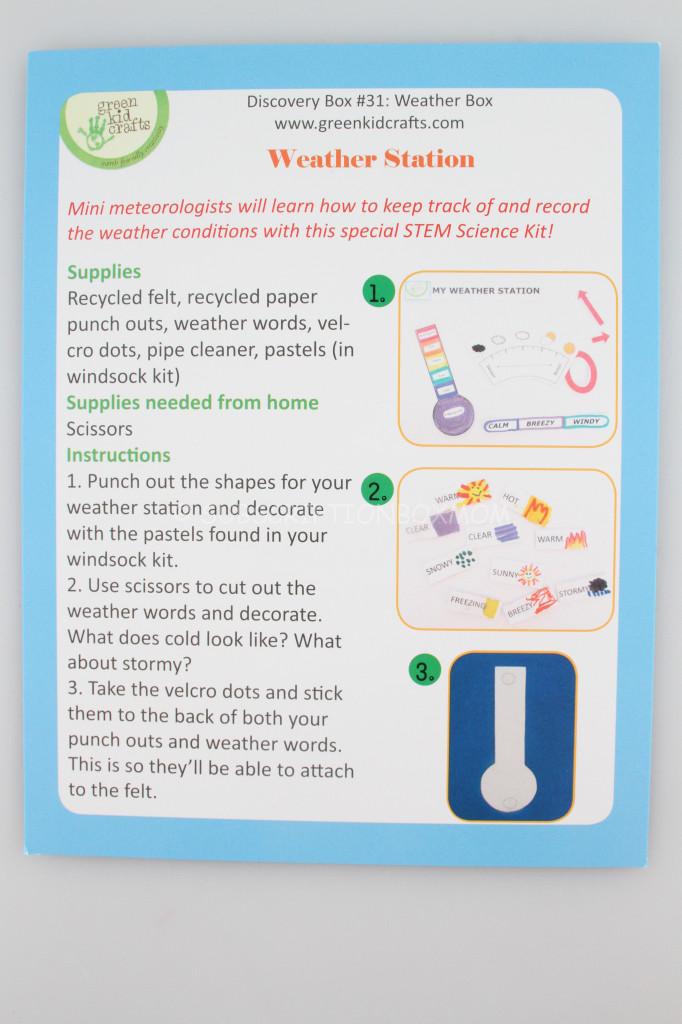 Weather Station: This project makes a complete weather station for you child to identify the current weather.
 There were many materials for this project.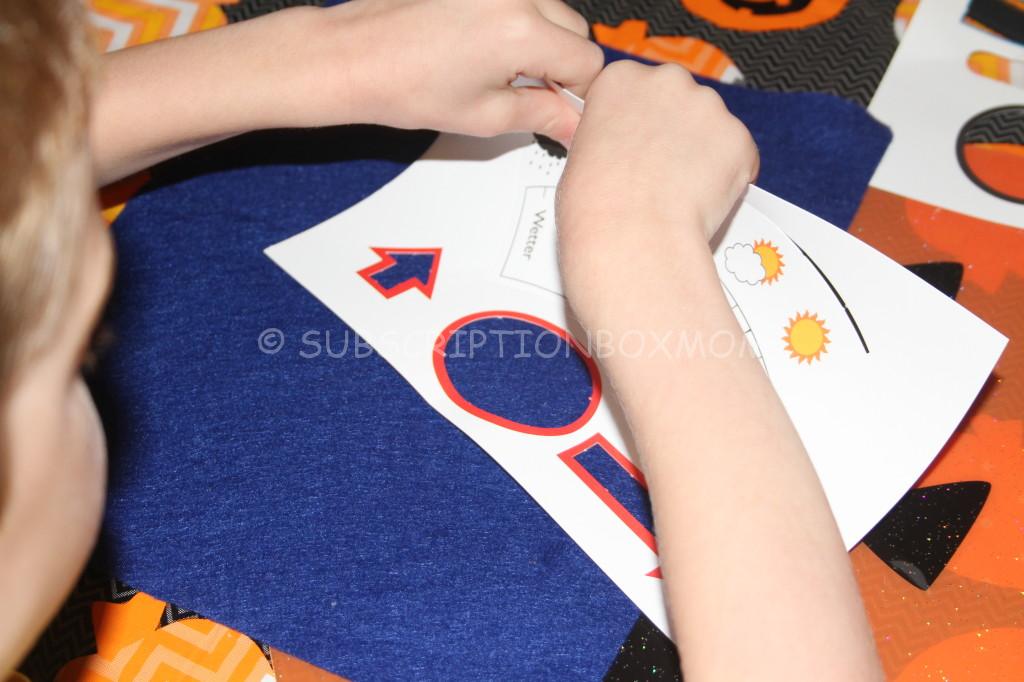 There were several pieces to punch out for the weather station.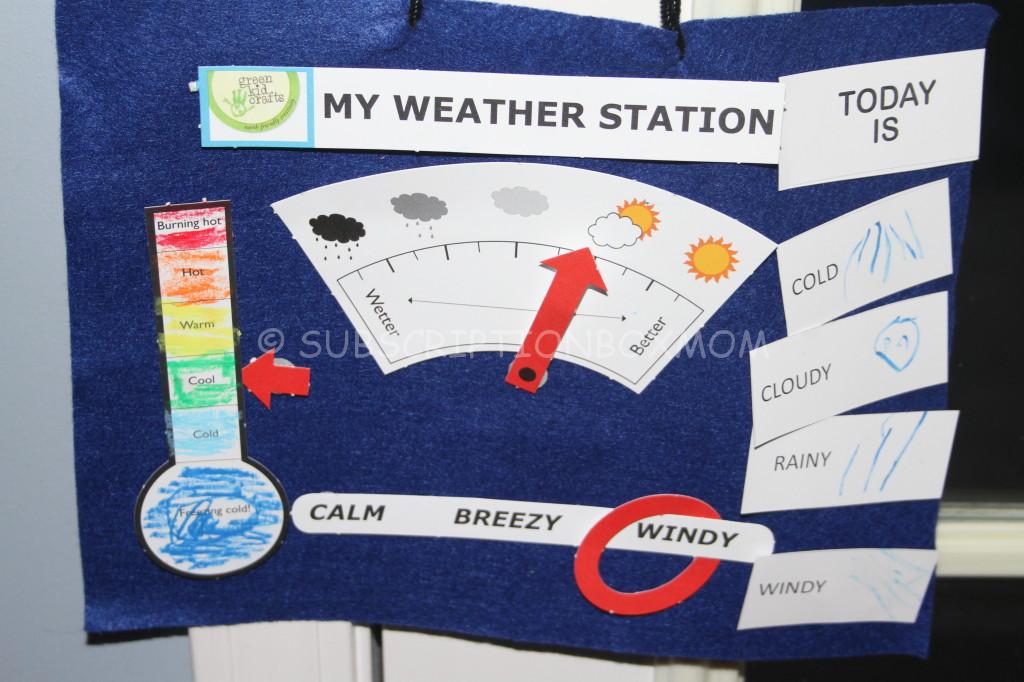 The Finished Project:  This is the coolest project in the box.  There are also several weather cards for the "Today Is" section.  L does a similar activity at school and now we can do it at home.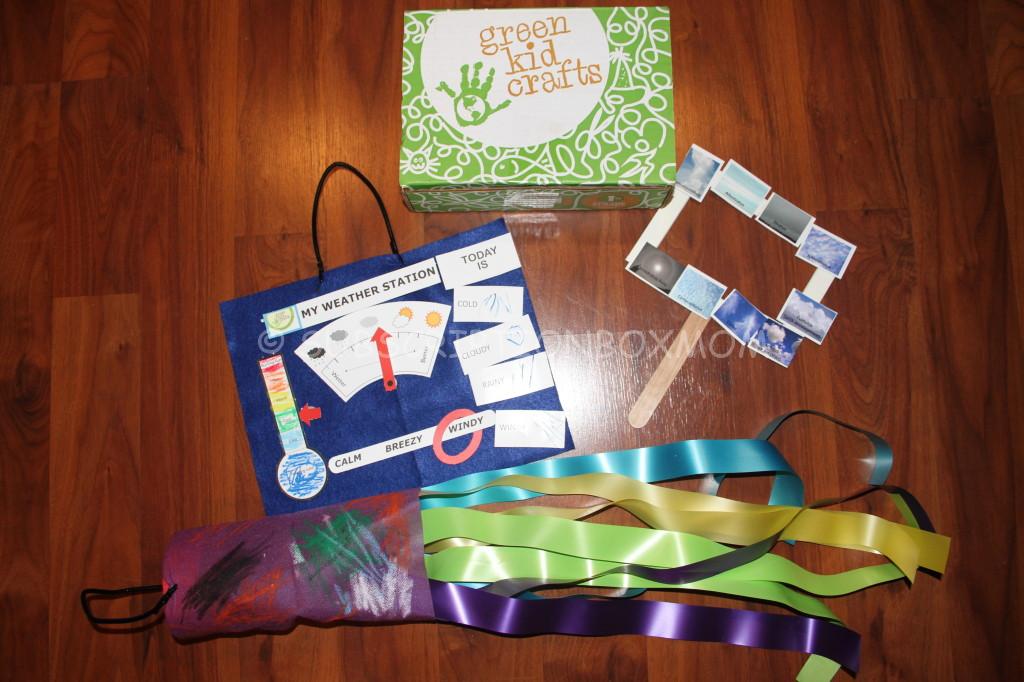 Final Thought:  This was a very fun and engaging box.  L loves weather and this really expanded his knowlege about wind, temperature and general meteorology.  Green Kid Crafts packs fun and educational activities together in a great box.  I also love that Green Kid Crafts is eco-friendly.  If you want to try Green Kid Crafts, click HERE and using the code TENOFF. 
November Spoiler
The November Box will be "Gifts Made By Me".  The box will include crafts your child can create for their loved ones.  The projects will include: Framed Ornament, Mosaic Coaster, Tie Dye Bag, Tissue Bleed Artist Canvas, Homemade Wrapping Paper, and Healthy Food Matching Game. Go HERE to reserve yours (limited quantities available – order cut-off Oct. 31).
Free Box (Pay Shipping)
You can try Green Kid Crafts for free (Pay $4.95 for shipping) just click HERE.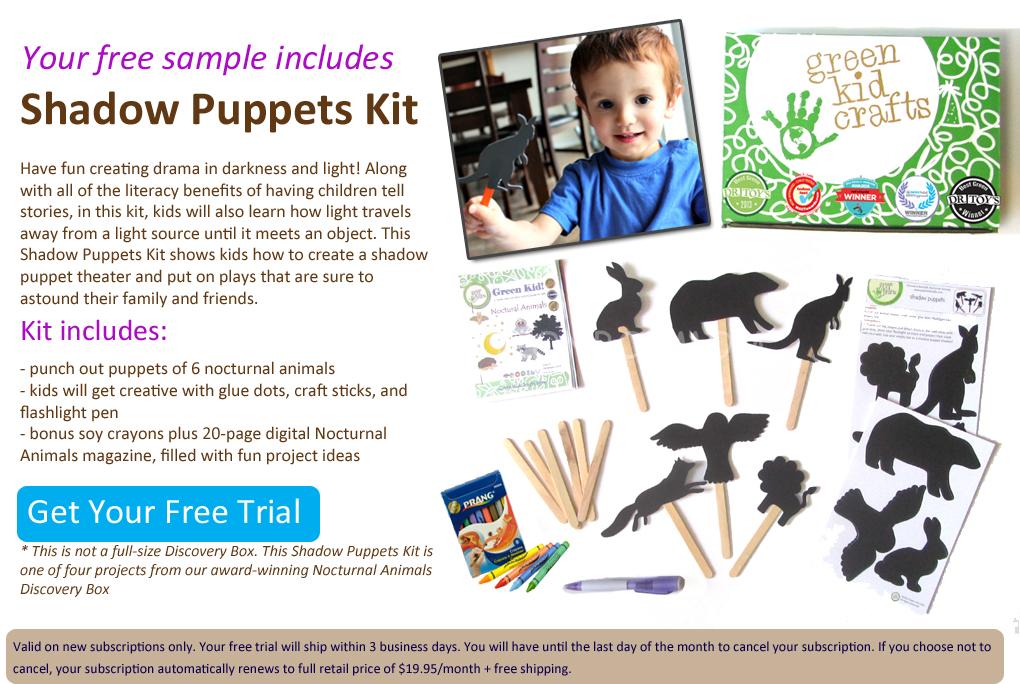 Do you like FREE SUBSCRIPTION BOXES?  Click HERE to see my free subscription box list.
Do you love Giveaways?  Click HERE to enter all my Giveaways.
Disclosure: This post contains affiliate links