October 3, 2014
10/03/14

By Subscription Box Mom

1 Comment
1
Online Safety + Subscription Boxes
Forester research estimates, that yearly online sales will reach $327B by 2016. There are risks with purchasing items online, but with some tips, you can lower your risk.  While there have been monthly subscription boxes for quite some time, Birchbox is generally accepted as the start of the subscription box craze.  I want to share some online safety tips, as well as some ways to organize and have fun with subscription boxes.
General Online Safety Tips
1.  Never purchase using debit cards. Even if you need to get a store bought card (prepaid), don't use your debit card. There are no real protections like you have on a credit card.
2.  Secure your computer. Have any update to date antivirus and/or other security program you have on your computer.
3.  Always know who you are dealing with and always use trusted sites.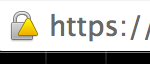 4.  Monitor post purchases. It always good to know what you are getting charged on your credit card. You should keep a vigilant watch over all transaction history on your cards and accounts to ensure you aren't getting scammed.
5.  Document all your transitions and save online receipts.You can copy the screens with the offers or print them off.
6.  Know where to complain http://www.bbb.org/council/migration/consumer-tips/2013/03/bbbs-top-five-tips-to-become-a-savvy-consumer/
For more information
http://howto.cnet.com/8301-11310_39-10404891-285/five-tips-for-safe-web-shopping/
http://news.cnet.com/8301-19518_3-10405719-238.html
http://news.cnet.com/8301-1009_3-20023101-83.html
When it comes to subscription boxes, there are hundreds to choose from.  How do you know which one is right for you?  Are there bad boxes?  Before subscribing to any box, it is important to do your research.
1.  Read the FAQs:  Most all subscription boxes have a FAQ section.  Be sure you know all the rules and stipulations before they subscribe.  When are you charged?  How do you cancel?  Some companies let you cancel from your account, others you must email or call.  I generally tell in my reviews, how to cancel.
2.  Read Reviews Before your subscribe, try to find a review of that box.  This will let you know what to expect from the company.
3.  Prepaid Cards or Credit Cards only:  Always use a credit card or a prepaid credit card when signing up.  If a subscription box suddenly closes, you want the added protection from a credit card, to make sure you get your money back.
4.  Paypal:  You can also subscribe to some boxes by Paypal.  Paypal provides a dispute process and added protections for your purchases.  Currently. these are some of the boxes that take Paypal: Box of Happies, Conscious Box, Eco Emi, Darby Smart, Dottibox, Glossybox, and Lip Factory.  You can see a more extensive list HERE.
5.  Facebook Groups:  Facebook subscription box groups bring wealth of knowledge.  You can find out what company is refusing to give "Jane" her money back and which company went out of their way to help "Nancy".
4.  Organize yourself:   Once you start subscribing to subscription boxes, it is easy to end up with 3 or 4 subscriptions.  Keeping track of your current subscriptions, is good way to ensure that you know what boxes you have subscription for.  This let's you easily cancel any boxes you no longer want.  I put all my subscriptions on excel.
Do you have other online safety tips when dealing with subscription boxes?
Disclosure:  All material discussed is copy-write  by Subscription Box Mom.