October 28, 2014
10/28/14

By Subscription Box Mom

3 Comments
3
Luxury Barber Box October 2014 Review – Premier Box
Disclosure: This box was received free for review.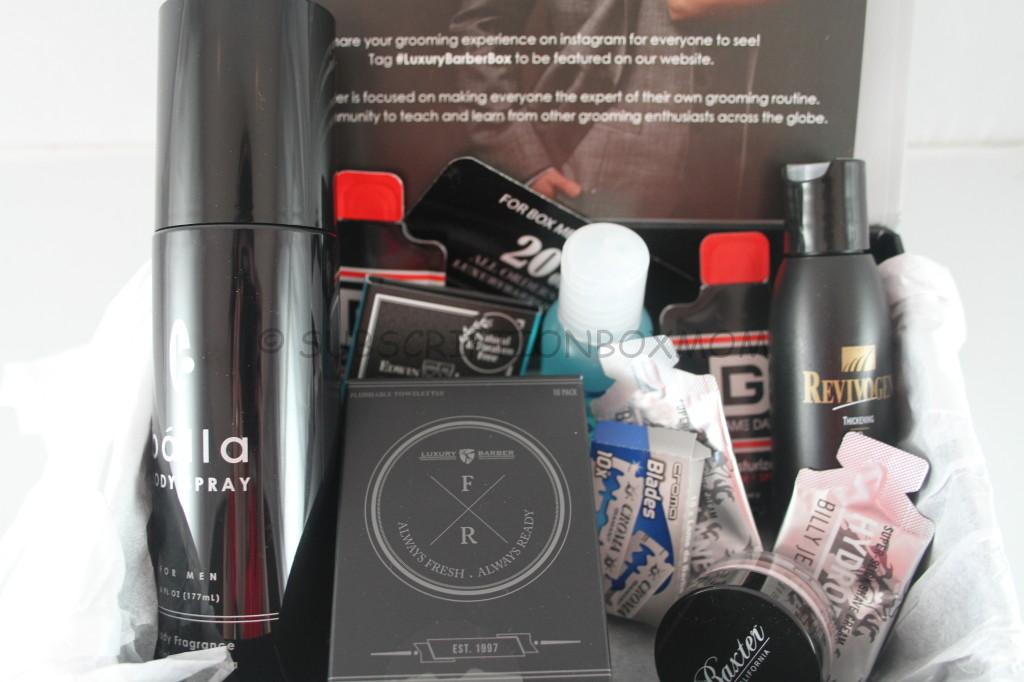 Luxury Barber Box is a new subscription box for men.  Each month, Luxury Barber sends over 10 product a month, across all kinds of grooming categories.  Luxury Barber is $29.99/month and there is free shipping.  There are not a great number of grooming boxes for men, so I couldn't wait to check it out.
The Details:
Cost: $29.99/month, $27.99/month for 6 months, $25.99/month for 1 year.
Shipping: Luxury Barber ships internationally, but shipping charges will occur.
What's in the box? Every month we pick products from an assortment of categories to give you a variety of at least 10 products to test out. We not only want you to learn about individual products but about brands as well; so don't be surprised if you get a pomade of a brand one month and a shave cream the next.
When will I get my box? Boxes are shipped on the 20th of every month.
What is your cancellation policy? If you subscribe to multiple months and would like to cancel before your subscription is finished we will refund you the remaining months and your account will not be renewed at the end of the subscription.
When am I charged? 15th of the month
Website: http://www.luxurybarber.com/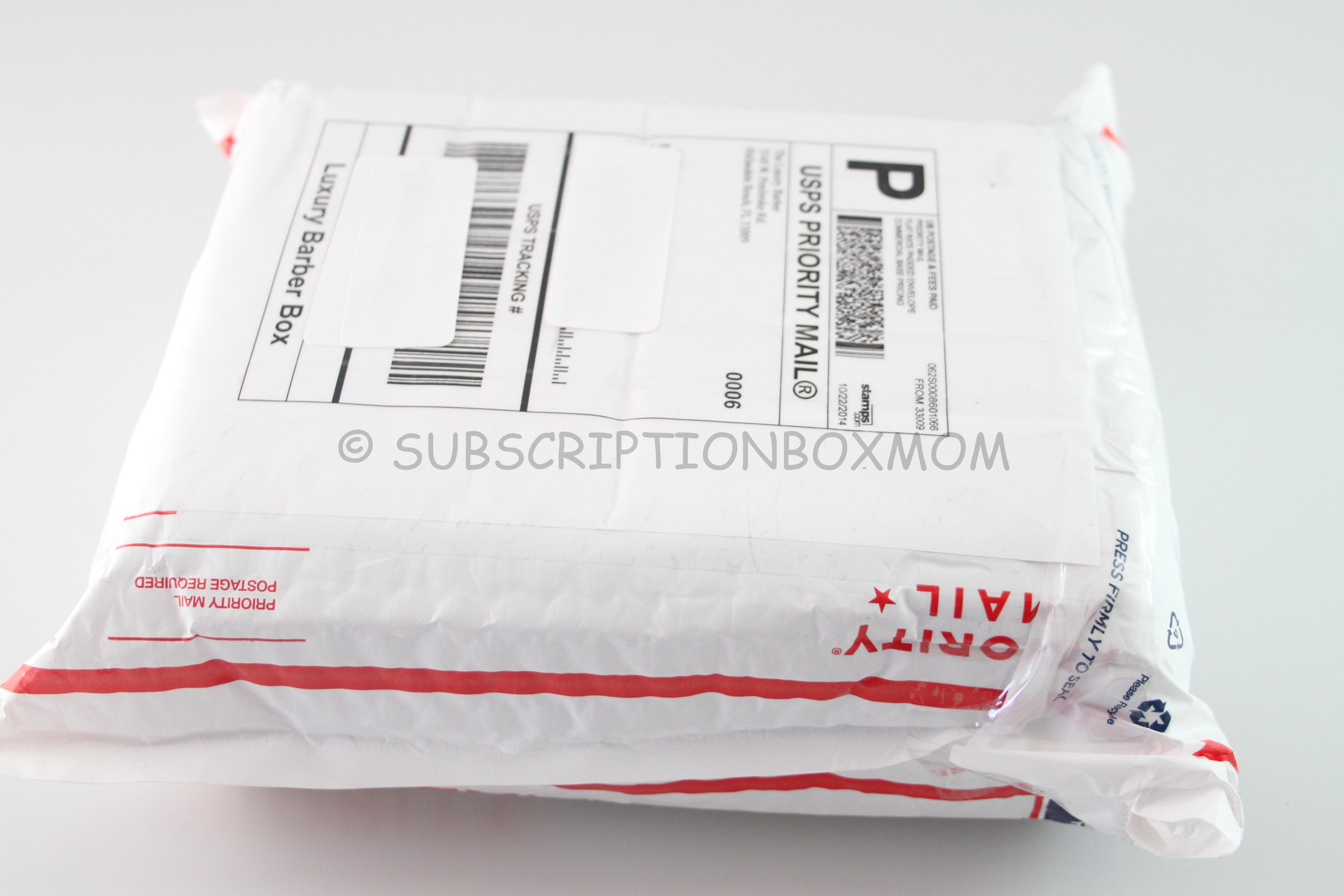 Luxury Barber shipped in a padded priority envelope.  I loved getting my box so quickly.  The box itself was also wrapped in bubble wrap, so the box was extra protected.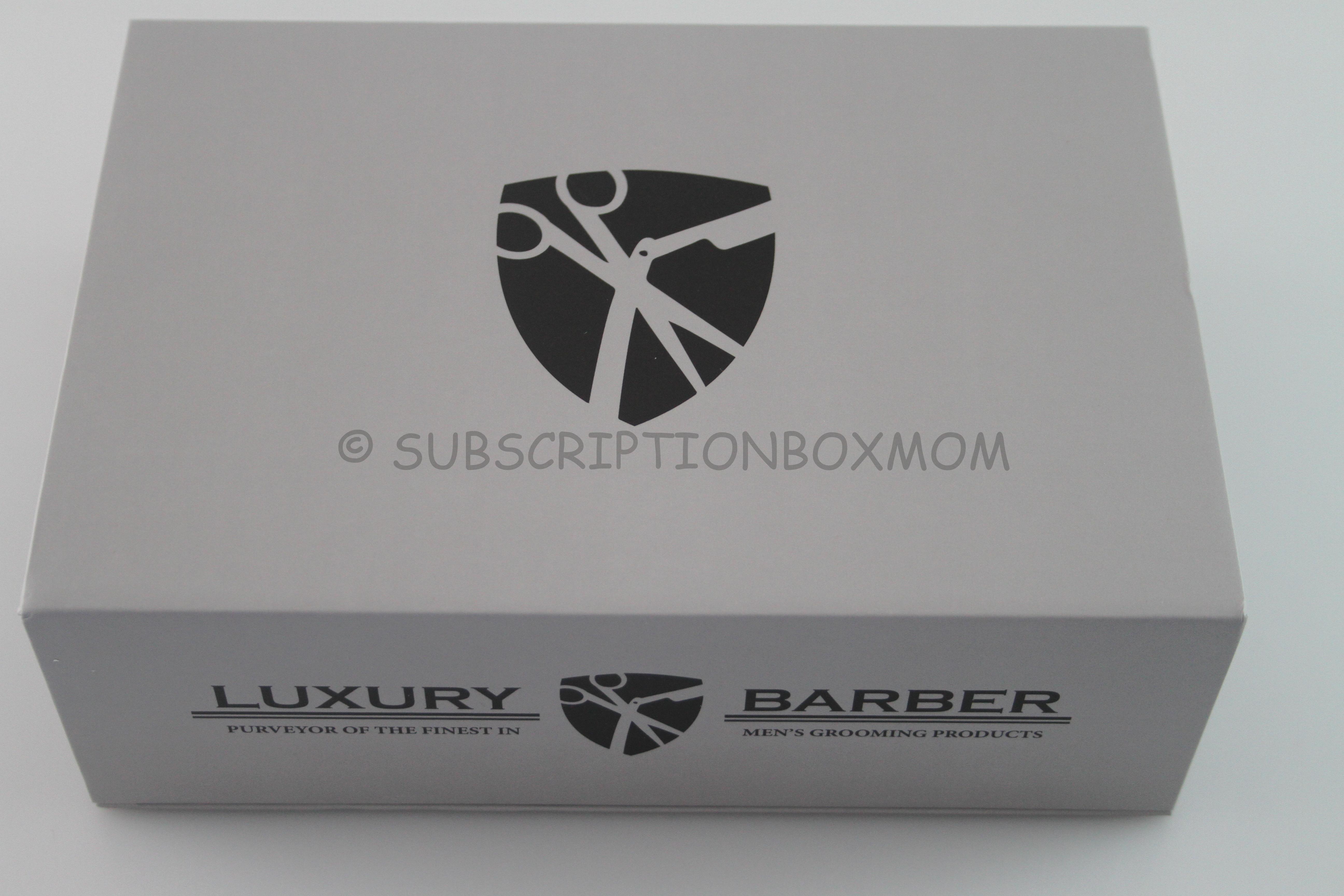 The box itself looked very sophisticated and manly at the same time. The box has a magnetic closure in the front, which I thought was a nice touch.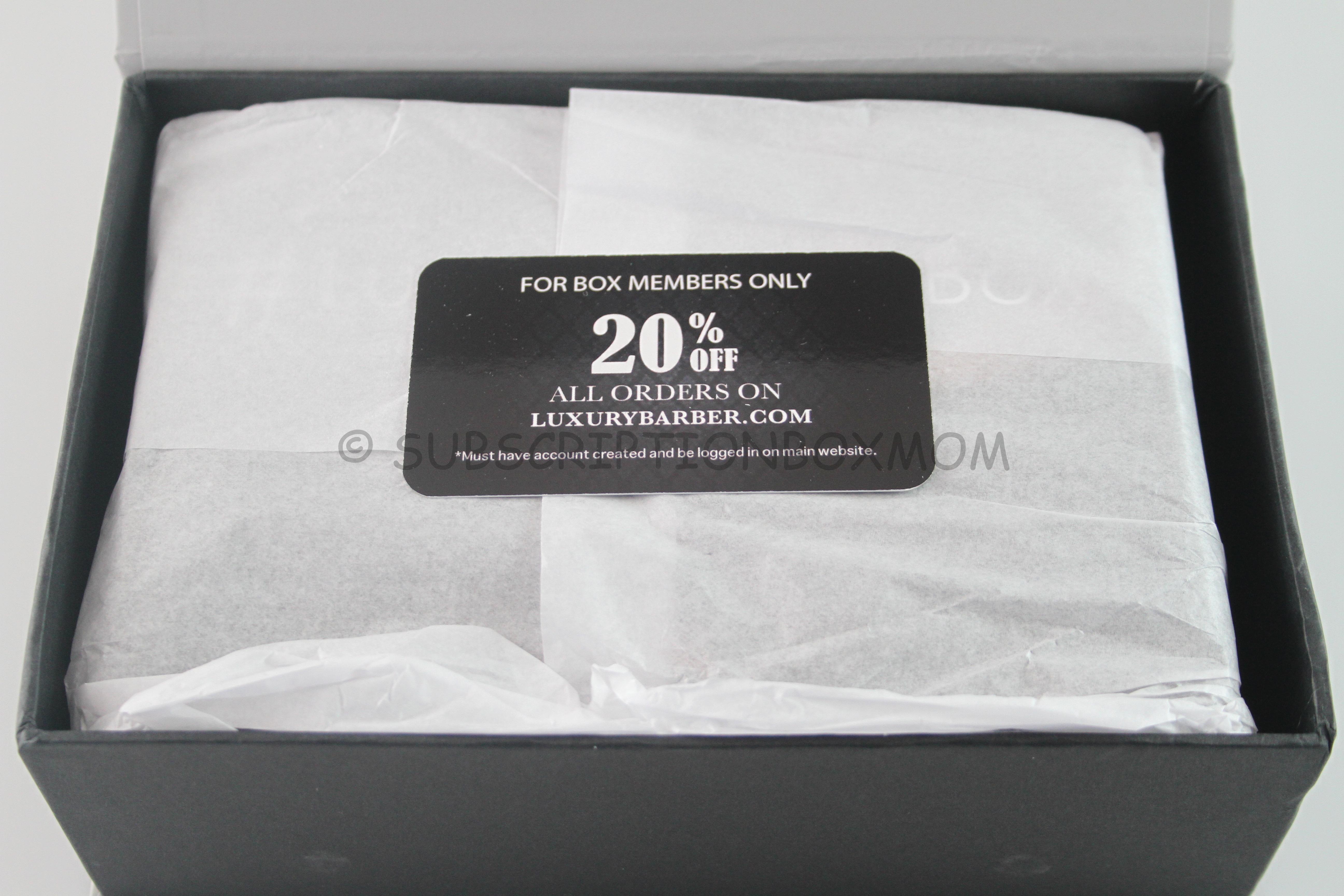 First Look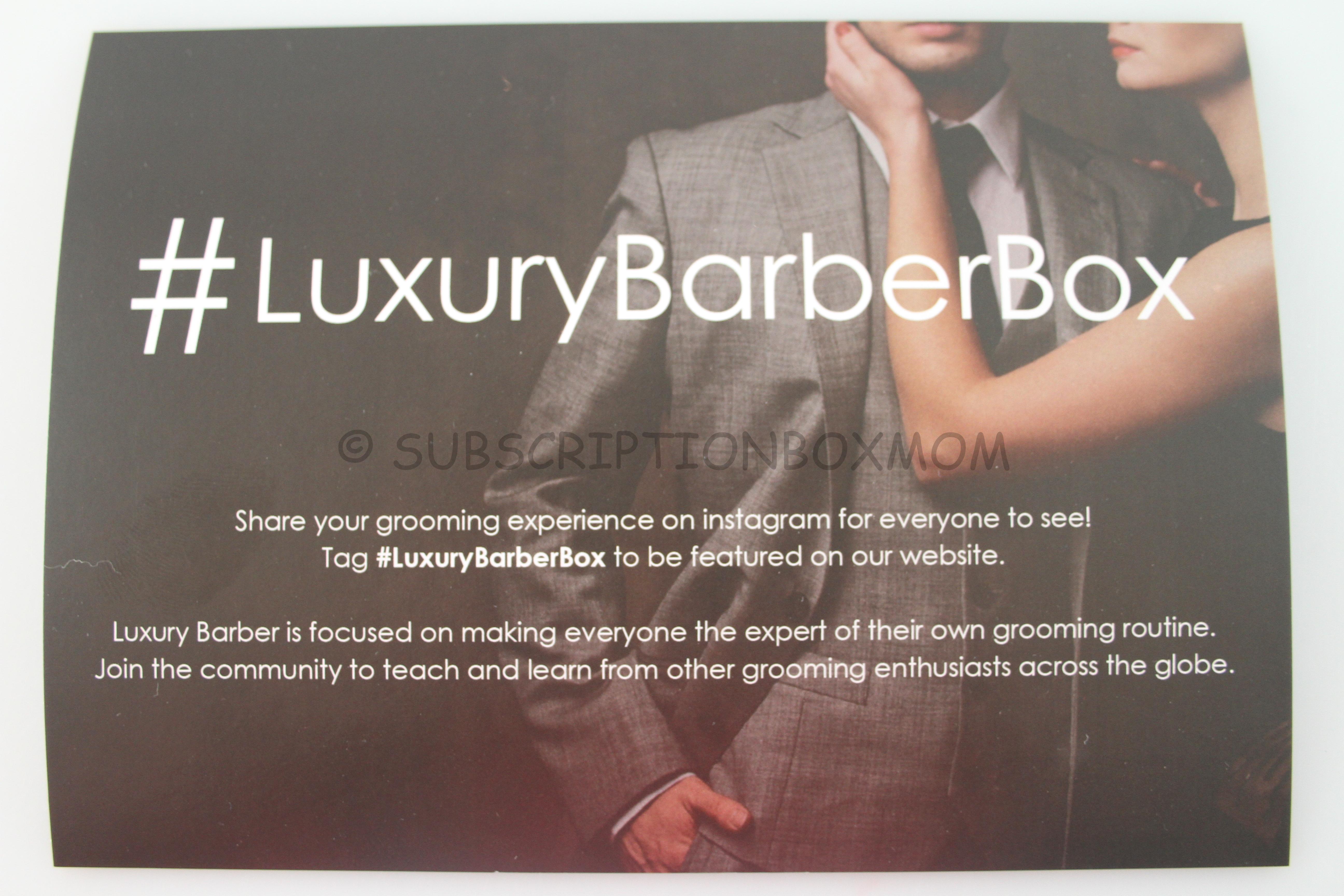 There was an information card in the box.  You can share your box on instagram and be featured on their website.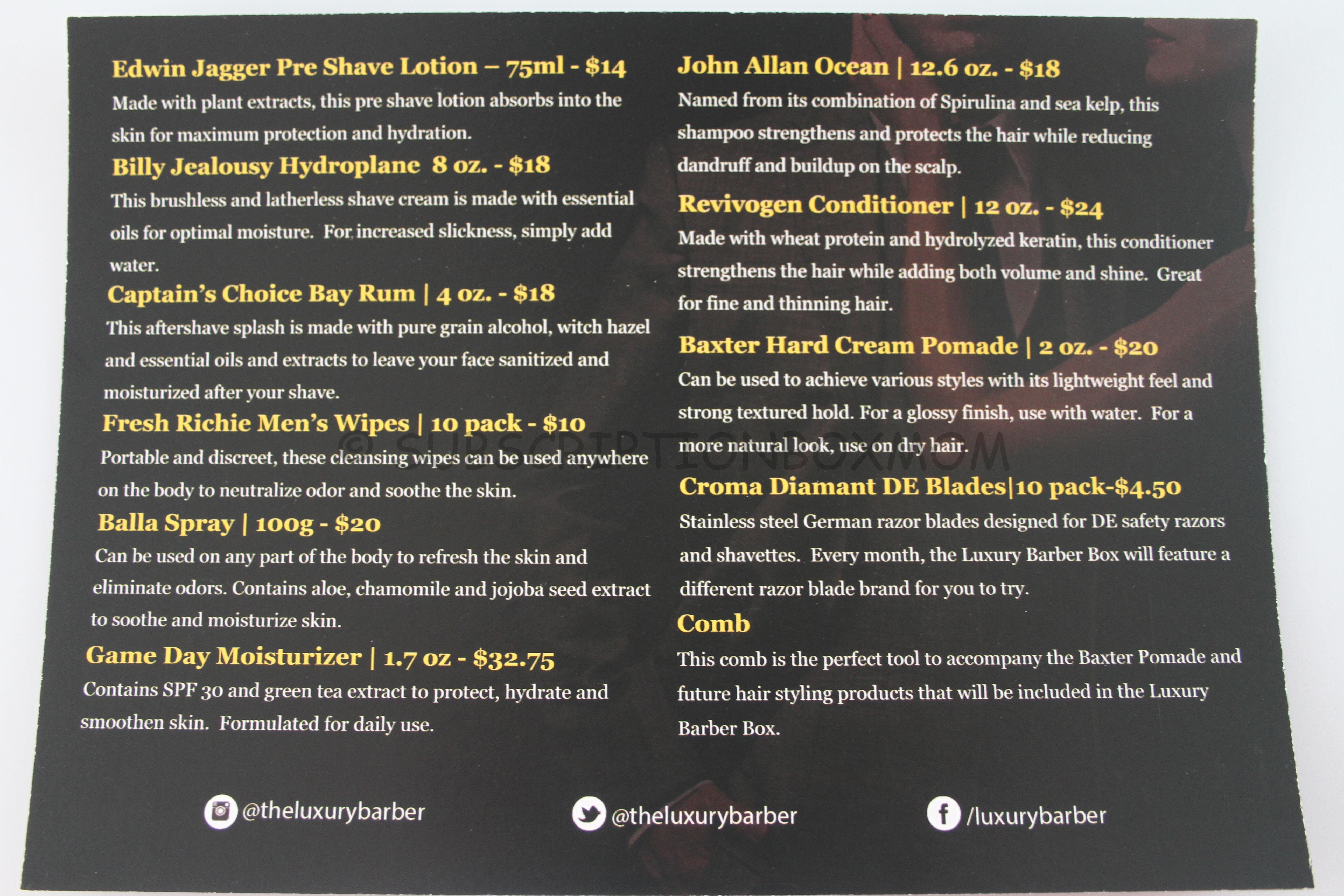 The back of the information card had everything in the box.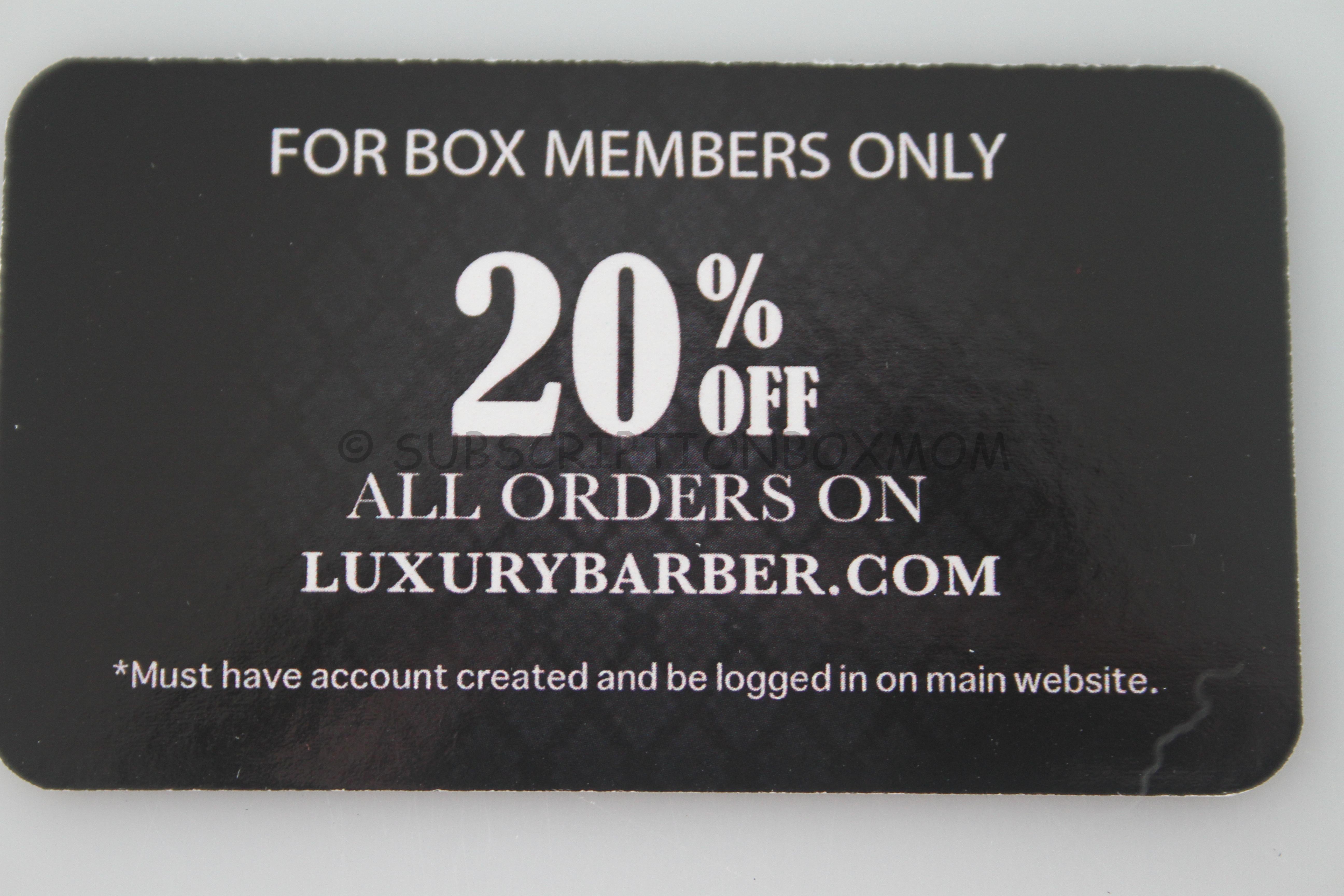 Once you subscribe, you get 20% off your orders on Luxurybarber.com, as they have an online store.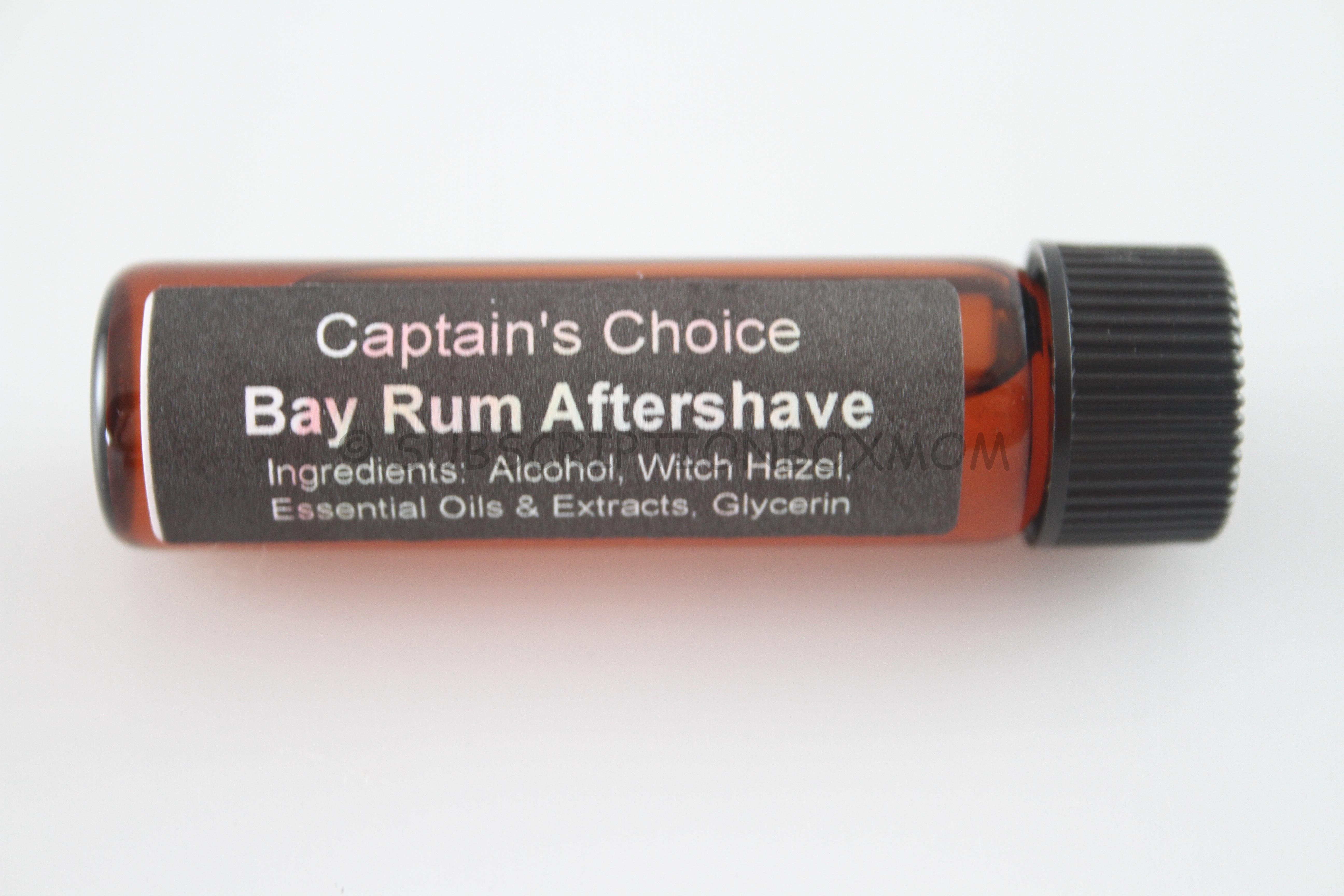 Captain's Choice Bay Rum Aftershave: $4.49: I estimated the price of this as I don't know how much is in the bottle.  I am guessing 1 oz.  C liked the smell of this and is going to use this!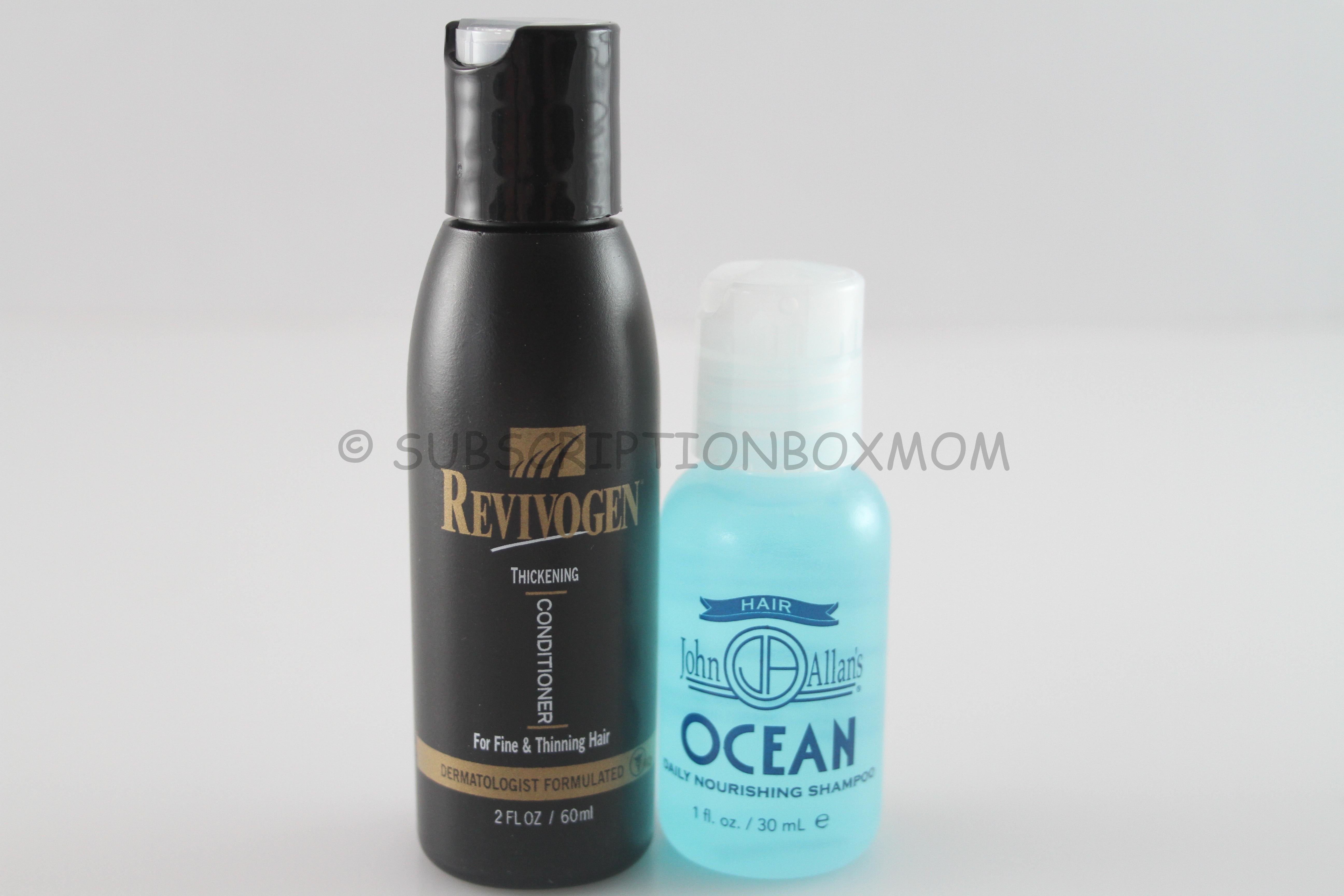 Revivogen Thickening Conditioner 2 fl oz: $2.00: This is a great conditioner for C, as he has fine hair.  This smells like mint and is made with protein and keratin.
John Allan's Ocean Shampoo 1 fl oz $1.43: This has a fantastic ocean scent and is made with spirulina and sea kelp that strengthens hair.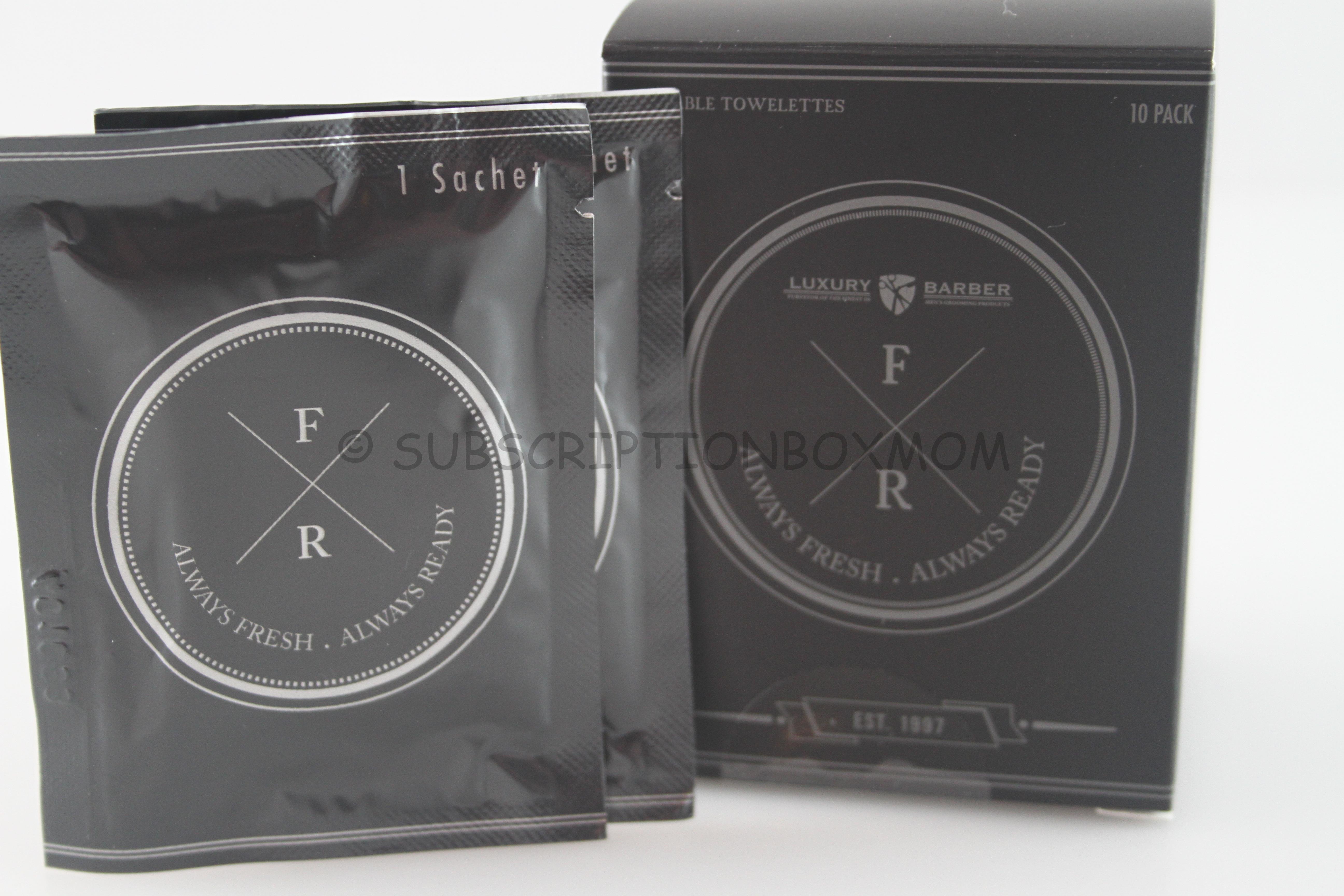 Fresh Richie Men's Wipes 10 Pack $10.00:  C has tried these before, and they are great for a quick freshened up.  These are great if you need to freshen up after work or especially after a plane ride.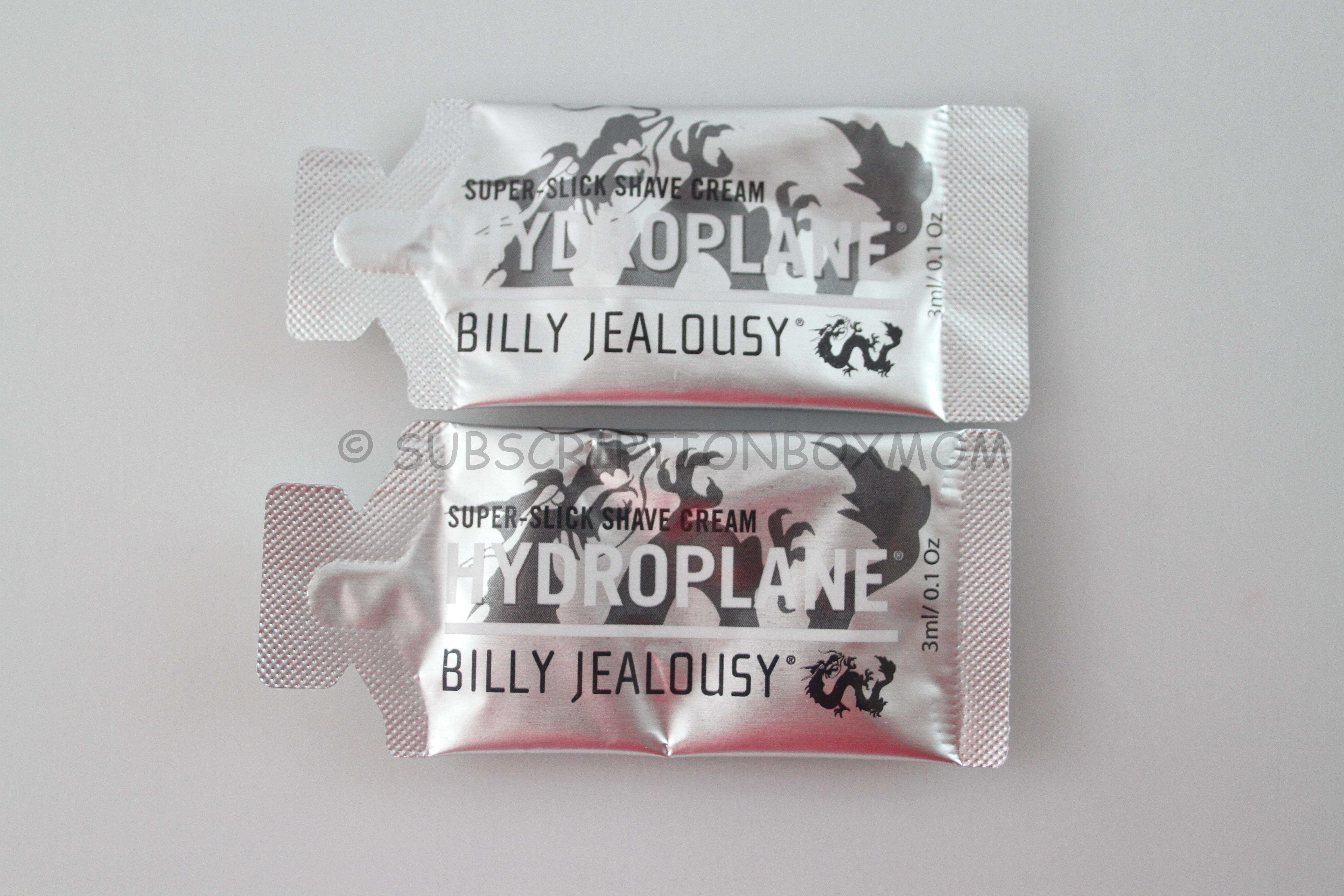 Billy Jealousy Hydroplane samples: These is a shave cream that doesn't require any brushes and is latherless.  C hasn't tried this yet, but it will make wet shaving quicker.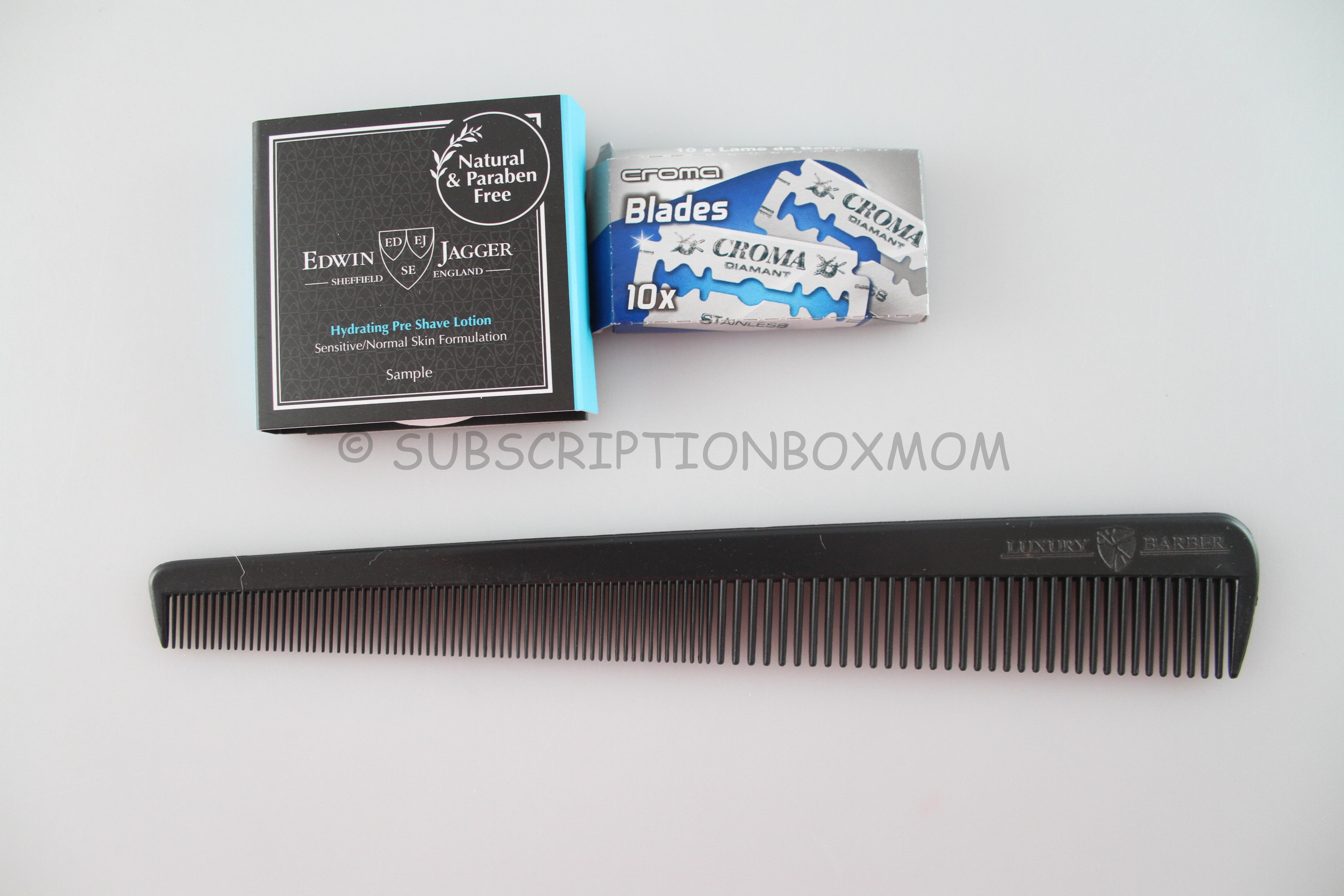 Edwin Jagger Pre Shave Lotion Sample: This lotion goes on before a shave to hydrate and protect the skin
Croma Diamant DE Blades $5.50: These blades are designed for wet shaving.  C has never used this brand before, but he is excited to try it.  Each month, Luxury Barber will send a new set of blades to try.
Comb:  Luxury included a styling comb, to go with the various hair products they send.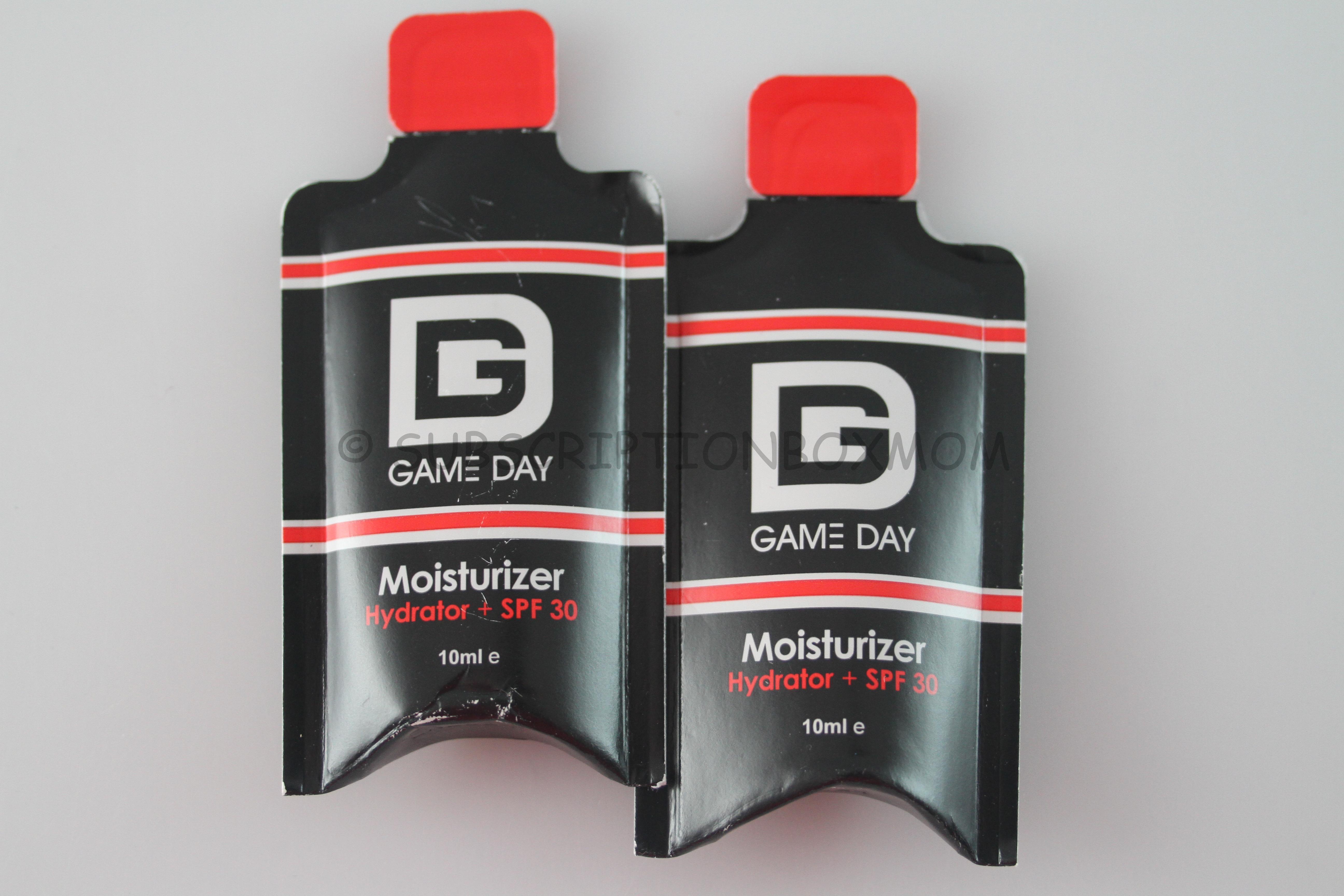 Game Day Moisturizer: This has a spf of 30 and is a daily moisturizer.  I can't see C using a daily moisturizer, but maybe once in a while.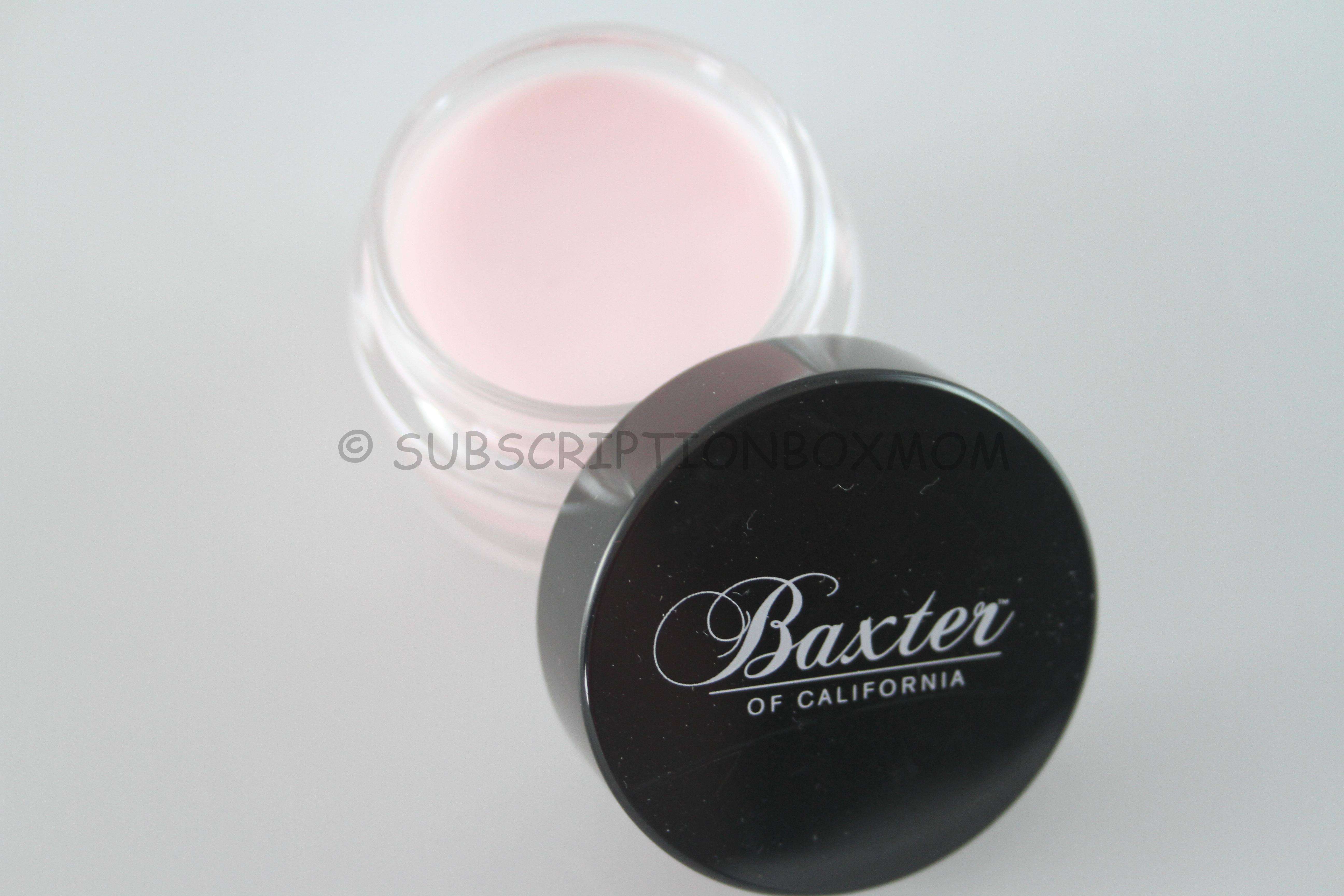 Baxter of California Cream Pomade $3.30 C usually uses hair gel daily, but I think this could be a cool look.  You can put this on dry hair or use it on wet hair for a glossy finish.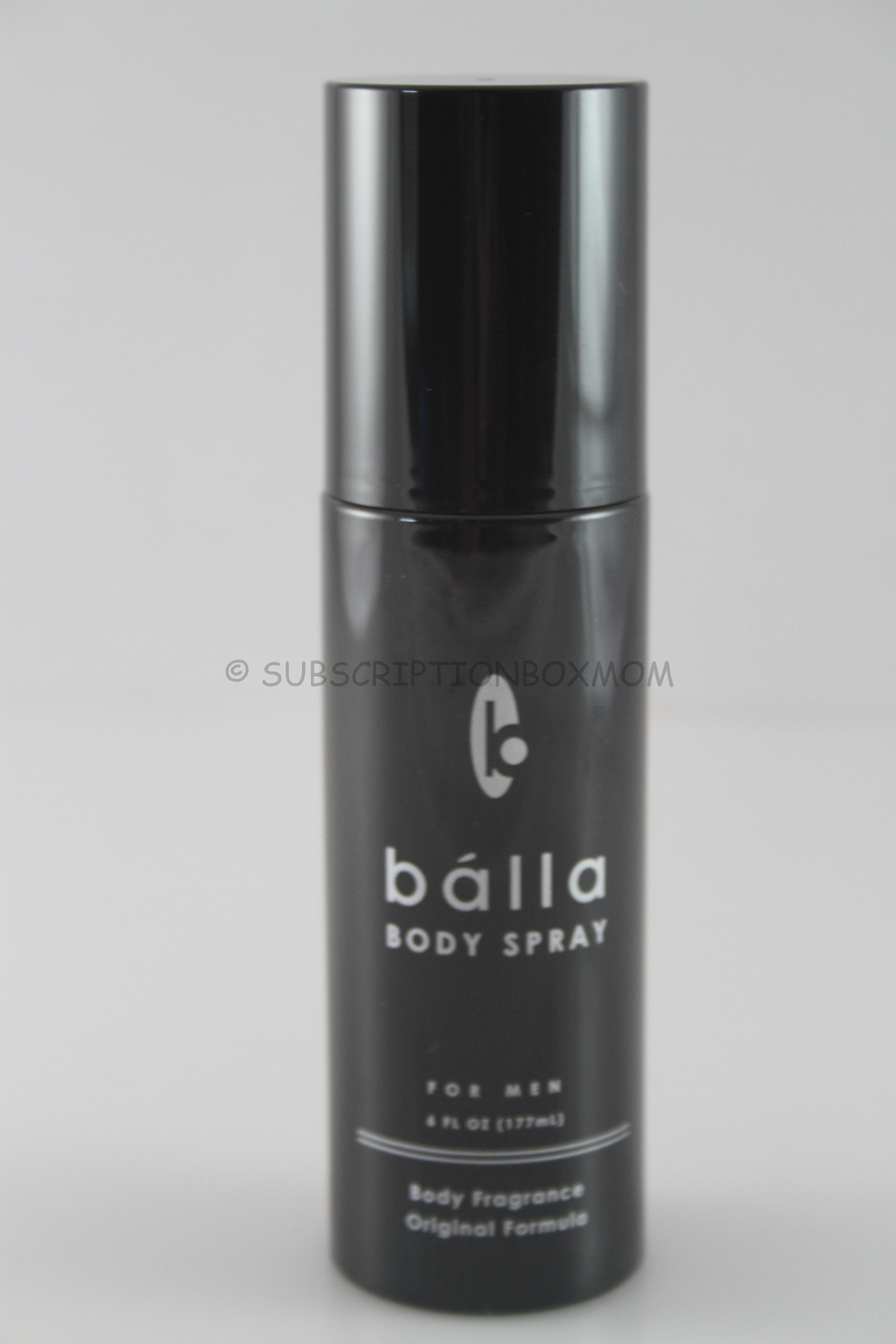 Balla Body Spray $20.00: This is a combination chamomile and jojoba see extract.  You can use this to freshen up.  C thought it smelled like a barber shop, which isn't a bad smell, but he probably won't use it.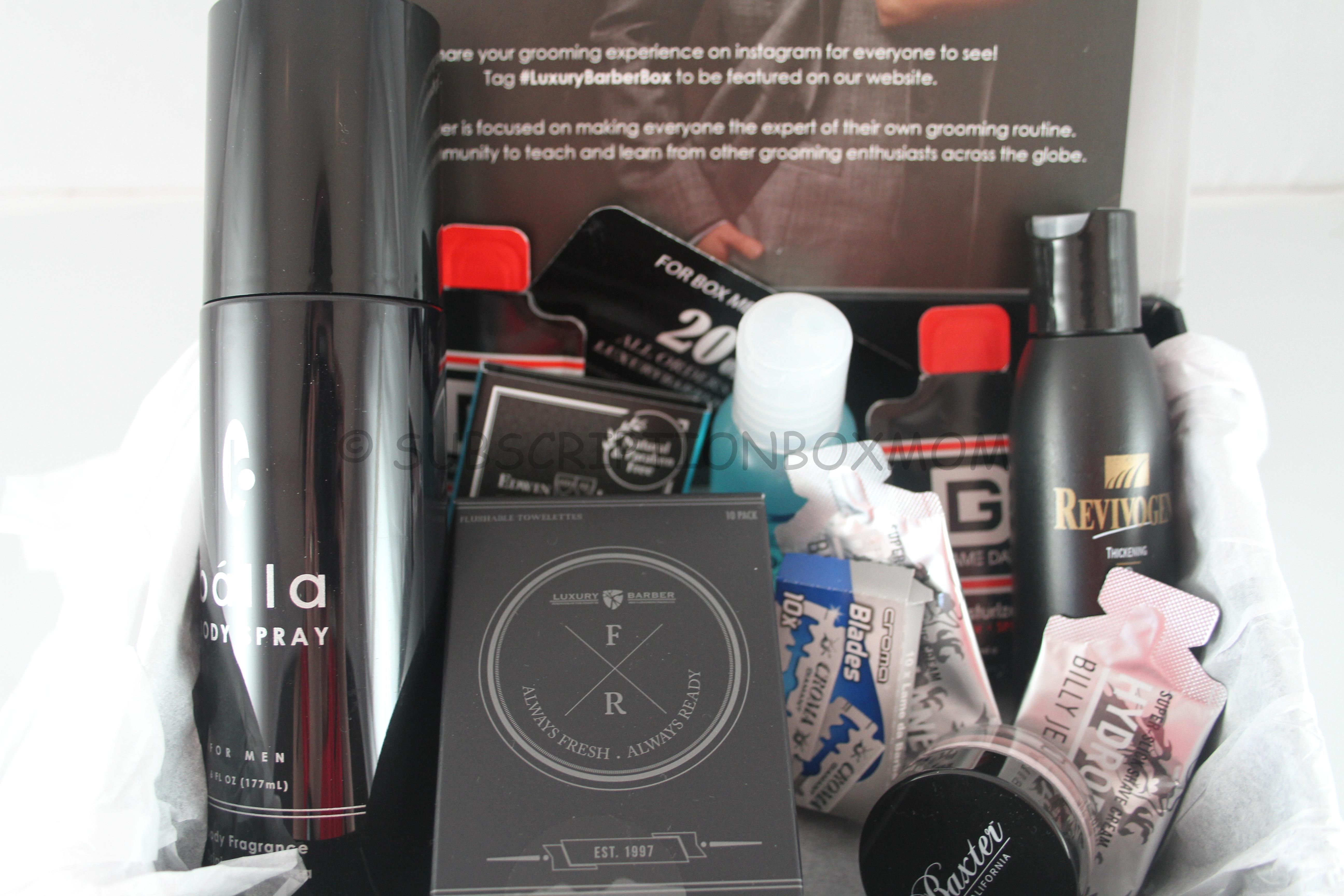 Final Thought: The total value of this box was $46.72.  This box had a large assortment of items for grooming.  There was really something for everyone, from the guy who is a wash a go to a guy to spend a few extra minutes getting ready.  I thought this was a great box to try new brands.  There was only one brand in the box that I have heard of.  If you want to try Luxury Barber, click HERE.
 Do you like FREE SUBSCRIPTION BOXES?  Click HERE to see my free subscription box list.
Do you love Giveaways?  Click HERE to enter all my Giveaways.
Disclosure: This box was received free for review