October 14, 2014
10/14/14

By Subscription Box Mom

0 Comments
0
Herbal Bliss October 2014 Review – Premier Box
Disclosure: I received this box free for review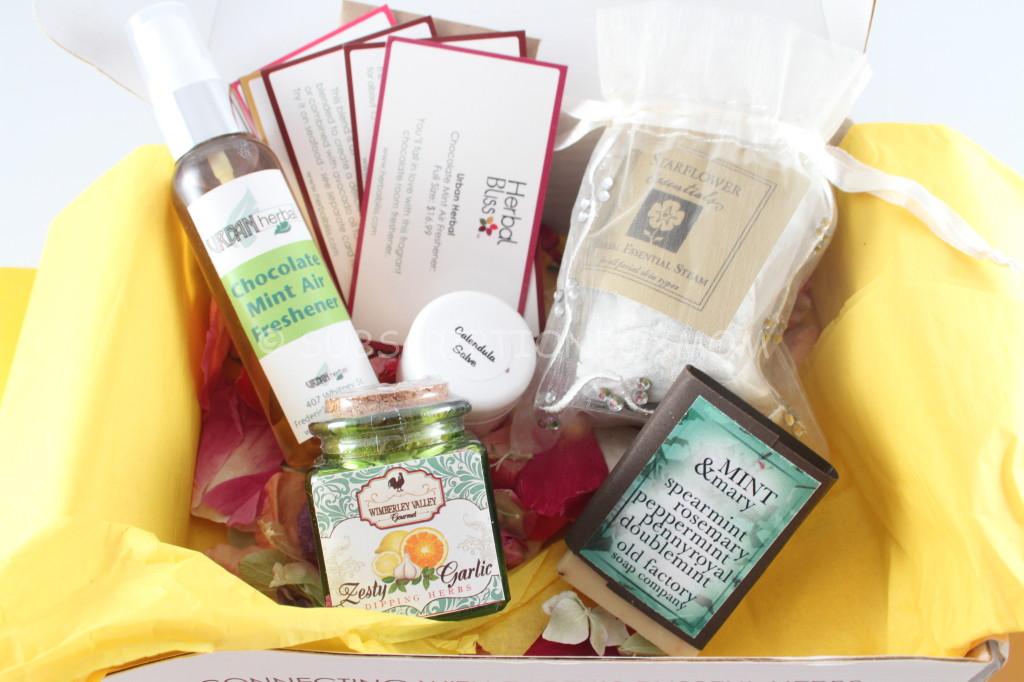 Herbal Bliss is a new subscription box that send various herbal products samples to your door each month.  A monthly box costs $25.00 and contains five samples from the following categories: well-being, culinary, blissful body, aromatherapy, and spotlight sampler.  I am pretty unfamililar with the various herbal products on the market, so I was really interested in what I would receive.  I was sent Herbal Bliss' premier box for review.
The Details:
Cost: $25.00/month
What's in the box? Herbal Bliss sends five samples a month in the categories: well-being, culinary, blissful body, aromatherapy, and spotlight sampler.
When does the box ship?  15th of the month
How do I pay?  Paypal
How do I cancel?  email info@herbalbliss.com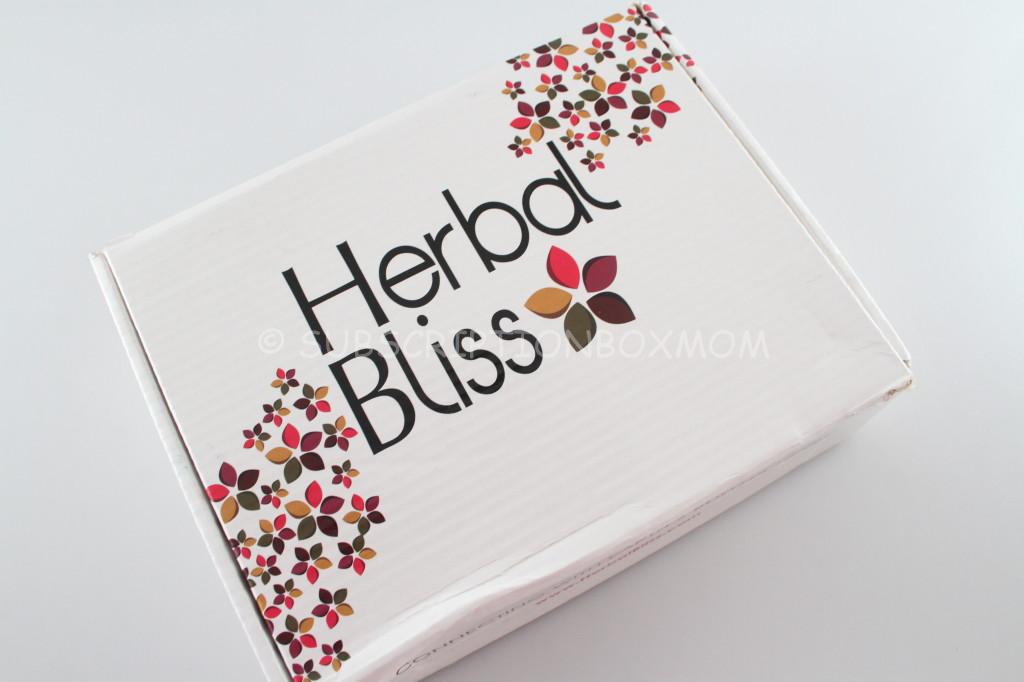 Herbal Bliss ships by USPS and comes in a really pretty box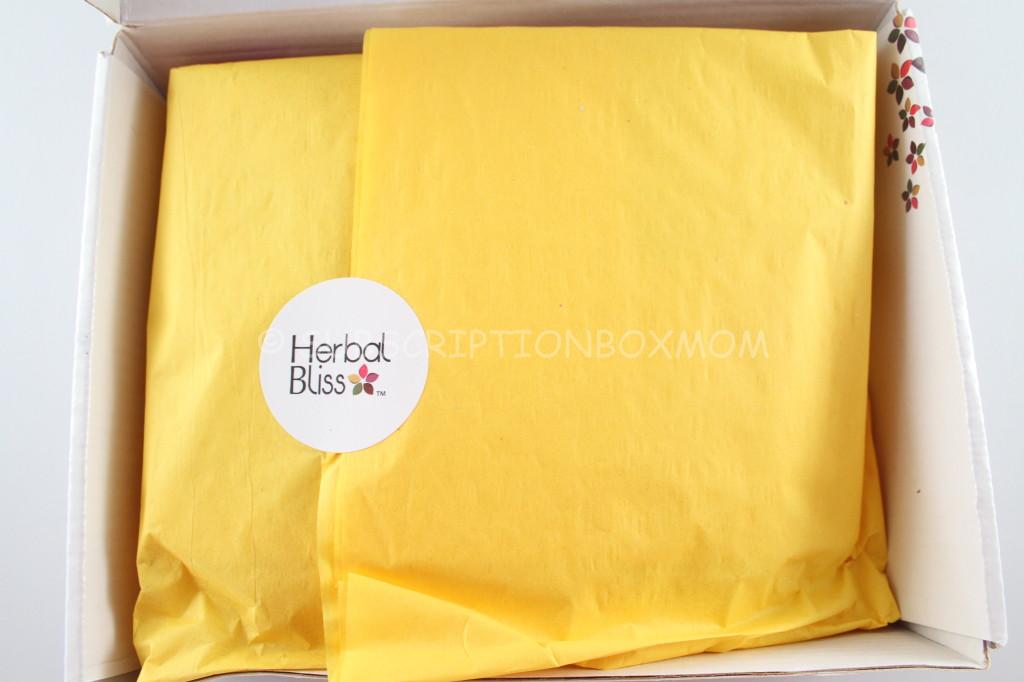 First Look;  I like the bright yellow tissue paper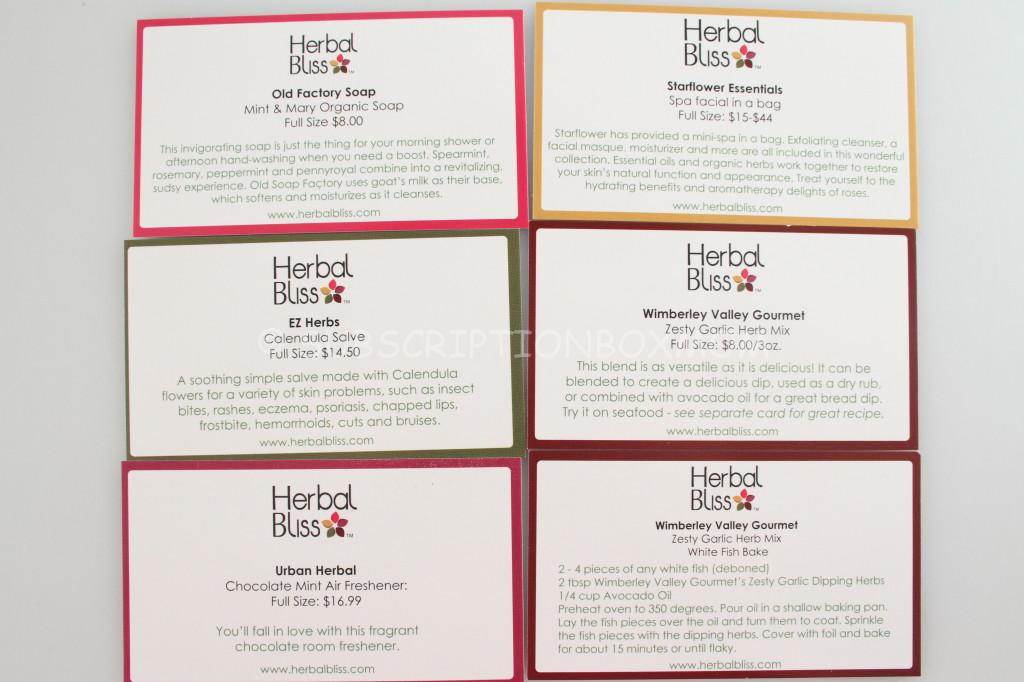 Instead of a traditional information card, Herbal Bliss included little colorful cards for each product.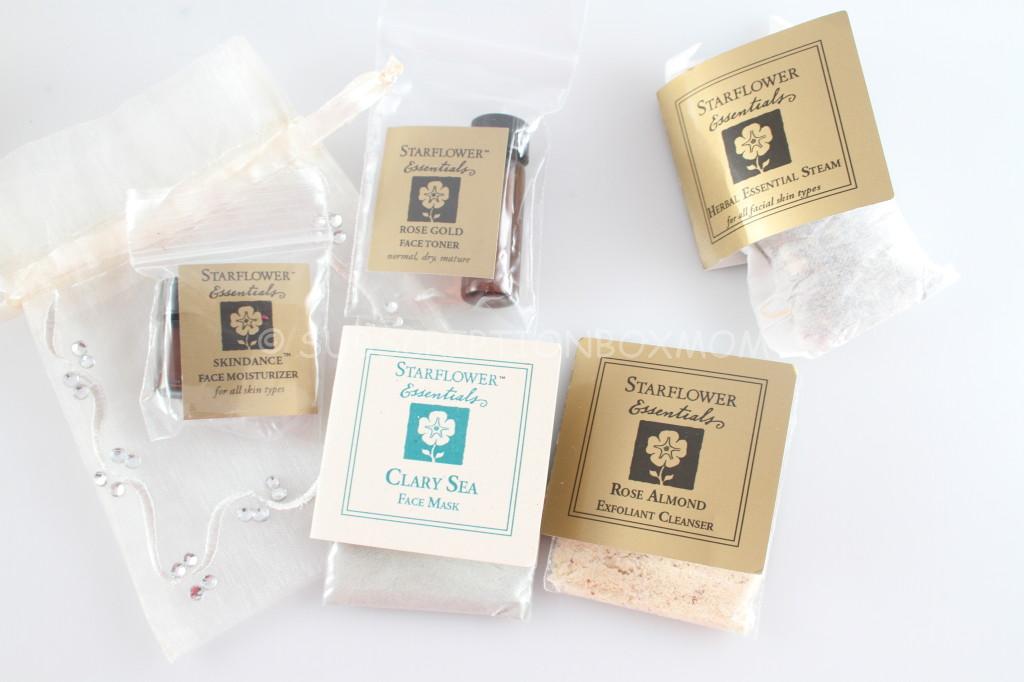 Spotlight Supplier: Starflower Essentials Spa in A Bag (Full size $15-$44) This is a mini spa in a bag there are several items included:
Starflower Essentials Clary Sea Face Mask
Starflower Essentials Rose Almond Exfoliant Cleanser
Starflower Essentials Rose Gold Nutrient Toner
Starflower Essentials SkinDance Face Moisturizer
Starflower Essentials Herbal Essential Steam
I didn't get a chance to use the full set but I really liked the toner and moisturizer.  Hopefully this weekend, I can use the full set of products together.  Each item in the bag comes with it's own set of instructions, so you know how to use them.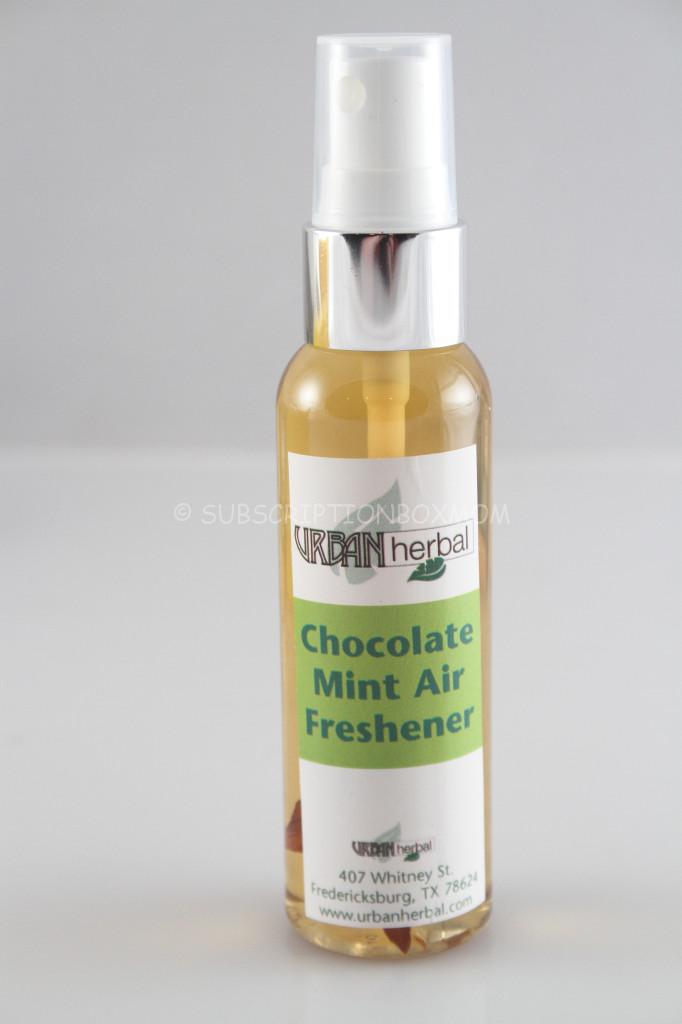 Aromatherapy: Urban Herbal's Chocolate Mint Air Freshener: (Full size $16.99) I live with three males (1 husband and 2 kids) and it can get stinky in my house.  I love candles, but for quick jobs, I like air fresheners.  This smells exactly like chocolate mint.  It makes the room smell fresh, without being overpowering.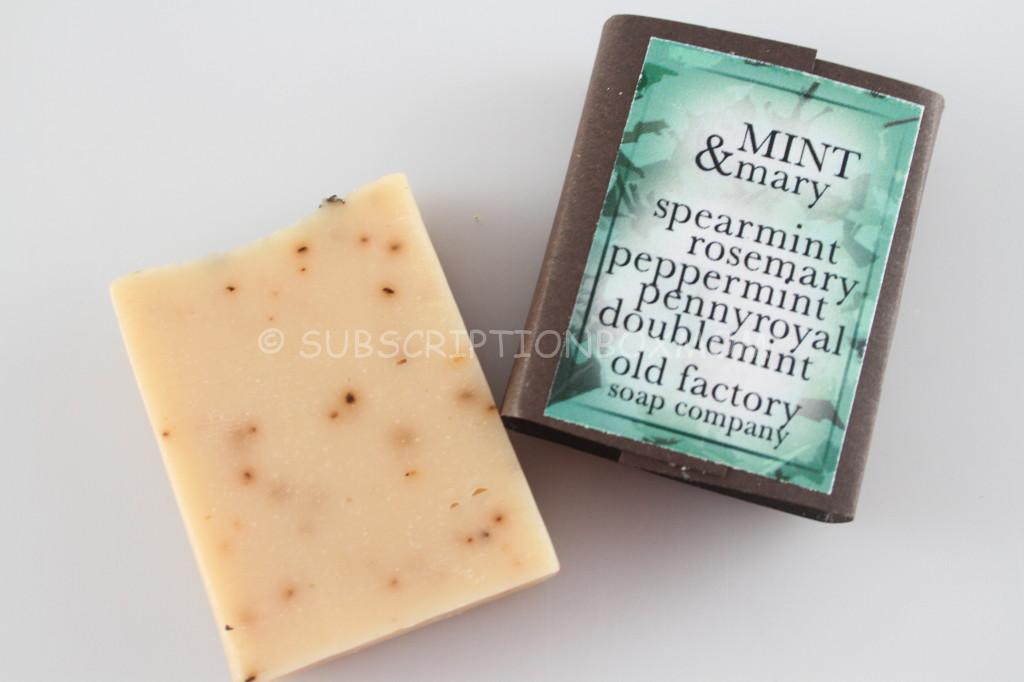 Blissful Body: Old Factory Soap Mint Mary Soap (Full size $8.00)  This soap smells amazing.  I normally prefer body wash, but you can't get a smell like this from body wash.  This is a combination of spearmint, rosemary, peppermint and pennyroyal.  It smells invigorating and was great to wake me up in my shower.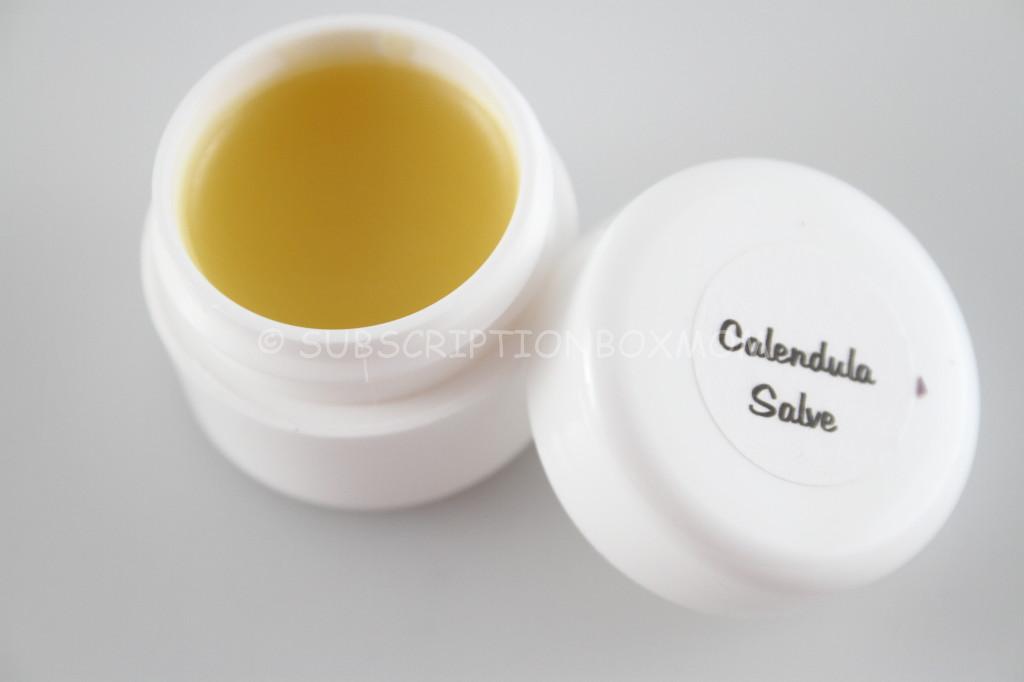 Well-Being: EZ Herbs Calendula Salve (Full size $14.50)  This calendula salve can be used on insect bites, rashes, psoriasis, eczema and a variety of other skin irritations and conditions.  This is my favorite item in the box.  I used it on my son's eczema, which was really bothering him and I have really seen an improvement.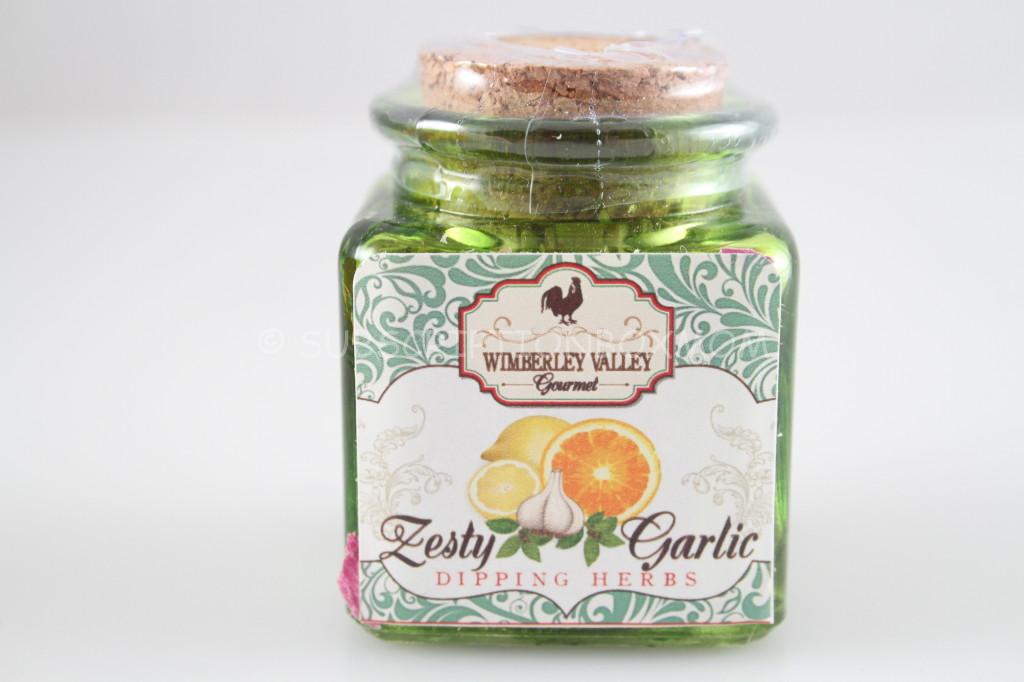 Culinary: Wimberley Valley Gourmet Zesty Garlic (Full Size $8.00): This is a combination of citrus zest and garlic.  This can be used as marinades, dips and more.  Herbal Bliss also included a recipe for a yummy fish bake.  I look forward to trying this.  I also want to point out, this is the cutest little bottle.  I am definitely saving this once it's empty.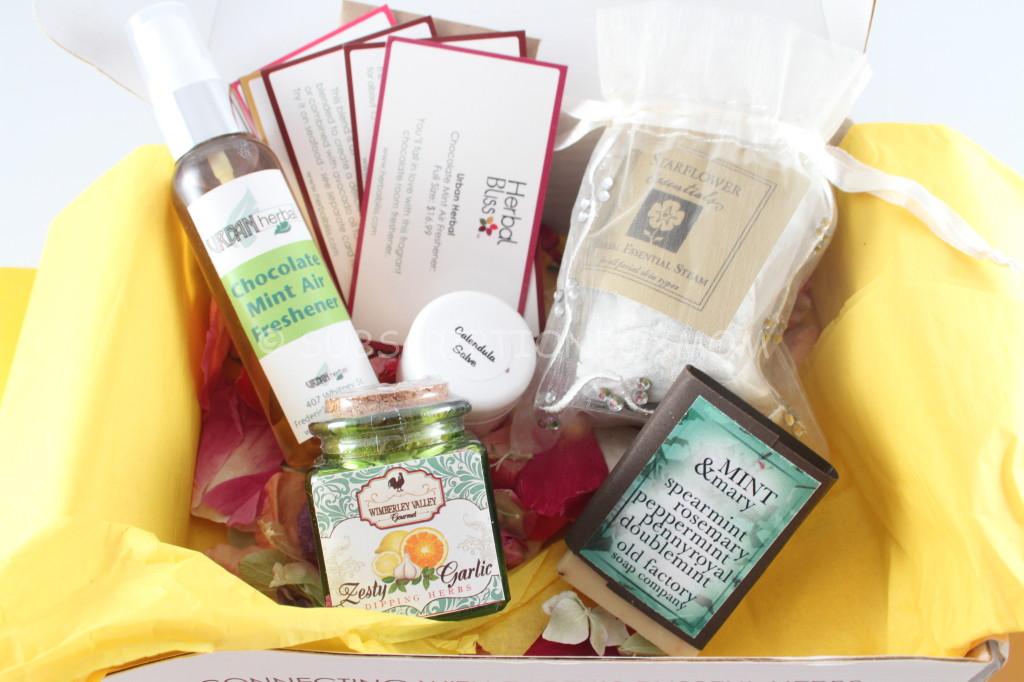 Final Thought:  I really enjoyed this box.  I couldn't get a retail value of this box, because there was not any sizes listed on the samples.  I do think this box is worth $25.00.  The samples were all a nice size and enable me to use them several times.  The salve is by far my favorite, as it helps my son's eczema.  Herbal Bliss is a great way to be introduced to different herbal products, without paying full size prices.  I found several items I want to purchase from Herbal Bliss.  If you want to try Herbal Bliss, click HERE.