September 9, 2014
09/09/14

By Subscription Box Mom

0 Comments
0
September 2014 Wantable Makeup Review
Disclosure: This box was sent free for review. This post contain affiliate links
Wantable has three different subscriptions : Makeup, Intimates, and Accessories. They are also adding a Fitness box soon.  When you sign up, you choose a category and answer a few questions, so Wantable can match you with the perfect products.  Subscribe for $36.00 a month or buy a single box for 40.  Subscriptions are shipped automatically each month and can be skipped or canceled anytime.  Each box is packed with full size products hand-picked from unique, specialty, and  premium brands to perfectly fit your style.  If you don't love your box, you can send it back for a full refund!  No more buyers remorse.  I love the makeup Wantable box and always look forward to getting it.
The Details:
Cost: $36.00 for a subscription or $40.00 for a single purchase.
What's in the box and the subscriptions: 
A.  Makeup: 4 to 5 full-sized premium makeup products, hand-picked to perfectly match your preferences.
B.  Accessories: 3 to 4 boutique accessories, handpicked to perfectly match your preferences.
C.  Intimates:   4 to 5 premium essentials, handpicked to perfectly match your preferences.
Can you pause your subscription?  Yes!
How do I cancel?  You cancel right from the website
Can I change my preferences?  Yes, just log into your account.
Wantable: www.wantable.com
My Wantable box was a bit smaller in size this month.  Wantable always ships USPS.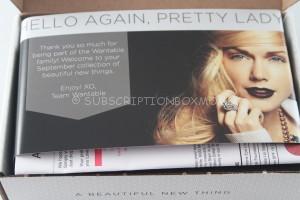 First Look: Wantable includes a card about sharing your box on social media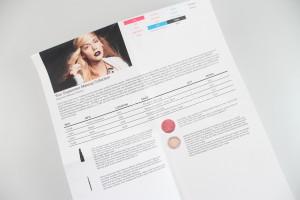 Wantable always includes an information sheet with all the products in the box and their retail value.  I didn't find an error on my information sheet this month, read on to find out the error.
Marsk Mineral Foundation Nude $55.20  This is a brand new brand to me.  The foundation is a mineral foundation and is 100% natural.  I didn't know if this would work with my complexion, as foundations can be tricky, but this looked great.  This foundation is also not tested on animals.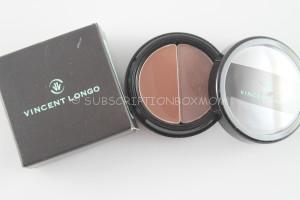 Vincent Longo Bi-Brow $22.00 My information sheet said this was a lipstick in nude, but I am happy to get this brow set.  I have never used a pomade/powder on my brows, just a pencil.  I am going to practice with this and I am excited to try it.  I have been wanting to try a brow powder set for some time.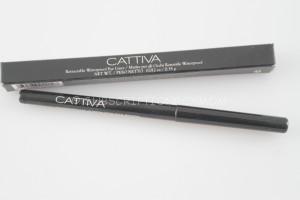 Cativa Cosmetics Precisione Eye Liner $20.00 I love eyeliner, but I have 10,000.  This doesn't really excite me much.  I changed my profile to dislike eyeliner and mascara, just because I have so many.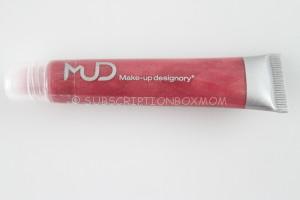 MUD Magnolia Lip Glaze $12.50  This has a slanted applicator and is very smooth.  I was honestly expecting sticky gloss, based on the applicator.  This is a berry gloss and it glided on really smoothly.  I love this.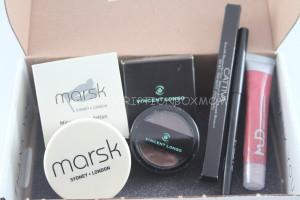 Final Thought:  This box had a total value of $110.70.  I really liked this box and the only thing I wasn't impressed with is the eyeliner, just based on how many eyeliners I have.  I love the brow kit, foundation and gloss though.  Wantable is one of my favorite subscriptions.  If you want to try Wantables, click HERE.  If you want to see spoilers for September, click HERE.
Do you like FREE SUBSCRIPTION BOXES?  Click HERE to see my free subscription box list.
Do you love Giveaways?  Click HERE to enter all my Giveaways.
Disclosure: This post contains affiliate links