September 19, 2014
09/19/14

By Subscription Box Mom

4 Comments
4
Munchpak September 2014 Review – Snack Subscription Box
Disclosure: I received this box free for review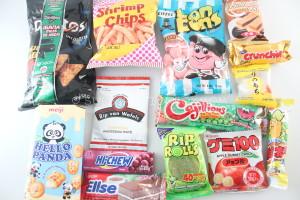 MunchPak is a snack subscription box,  sent me this box for review.  Munchpak is not a healthy snack box.  It is just an assortment of some of the best snacks.  I try to eat healthy, but it is nice  Munchpak says " Let's face it; even those who claim to be on strict diets are guilty of sneaking in their favorite brand of potato chips or candy bar from time to time.
The Details:
Cost: $21.00, Family plan $39.00
What's in the box?  Boxes are filled with a huge variety of delicious munchies from Australia, Sweden, Japan, United States, Canada, and many other countries from all over the world
When will I get my box?  You box will ship within about 48 hours after ordering.  You will then get a new box around the same time each month.
How many snacks will I get?  You will get 20-30 snacks.
Where do you ship?  USA and Canada
Website: www.munchpak.com
Facebook: https://www.facebook.com/munchpak
Twitter: https://twitter.com/munchpaksnacks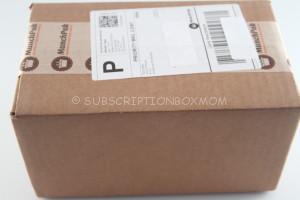 Munchpak ships in a brown box with Munchpak tape on top.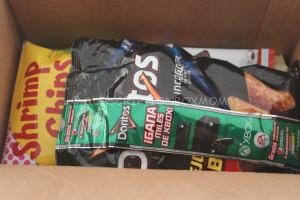 First Look:  This box was packed with snacks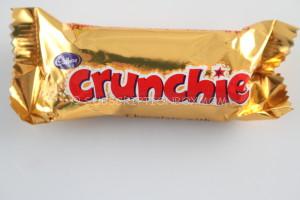 Cadbury Crunchie This is a milk chocolate candy bar with a honeycomb center.  This was tasty and reminded me a bit of a Butterfinger.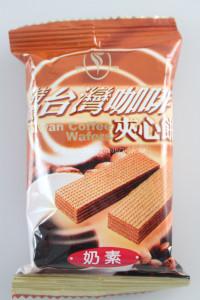 Taiwan Coffee Wafers:  This is from Tawiwan.  This looks like the waffers here in the USA, but these are coffee flavored.  I don't like coffee, so I am waiting to try these,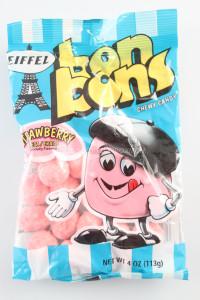 Eiffel Bon Bons: These are French candies that are strawberry flavored.  They are little round chewy balls.
Umaibo- Corn Flavored:  This is from Taiwan.  Umaibo has a hard puffy Cheetos like consistancy.  It is flavored many different ways.  I found out about it through subscription boxes and I really love it.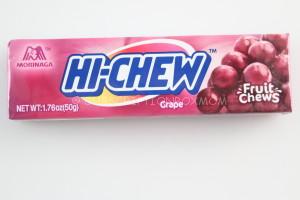 Hi-Chew (Grape): Our family loves Hi Chews.  We were introduced through subscription boxes and they are a family favorite.  They remind me of a chewier Starburst.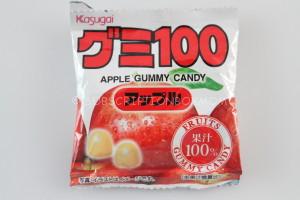 Apple Gummy Candy:  These are really tasty gummies from Japan.  They have a really strong flavor for whatever flavor it is.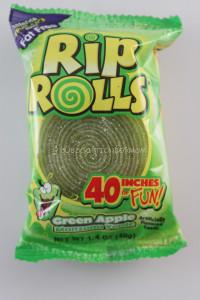 Rip Rolls: Rip Rolls is a marriage between Fruit by the Foot and Sour Punch Straws.  Is it possible I know too much about junk food?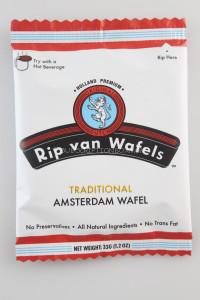 Rip Van Wafels: This is an Amsterdam wafel filled with caramel.  You sit this on your cup of coffee or hot chocolate and the center gets warm and melted.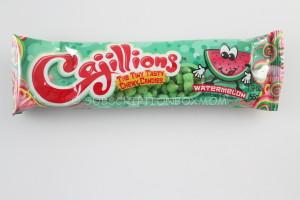 Cajillions:  These are watermelon tiny chewy candies.  They remind me of chewy nerds.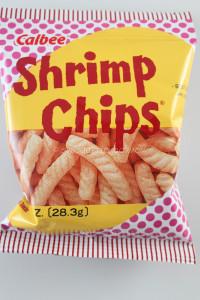 Shrimp Chips: These don't taste much like shrimp, more like a chip that smells like shrimp.  They don't have much of a flavor, and I wasn't much of a fan.
Ellse : This is from Thailand and it is a layer chocolate cake with cream filling.  The chocolate tasted a bit different than what I was used to, but it was good.  The cake was nice and moist.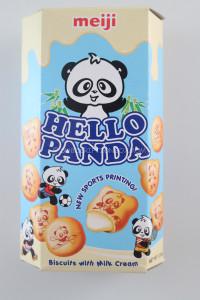 Hello Panda:  I love Hello Panda.  These are little cookies with pictures and are filled with vanilla cream.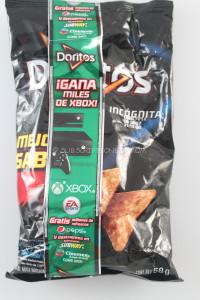 Doritos Mejor Sabor: I am not sure what exact flavor these are, but they are Spanish.  Meijor Sabor is translated to "Best Tasting" (Thanks Kristy).  These and a very unique spice taste to them, and I thought they were pretty good.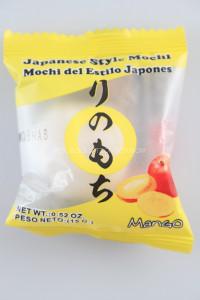 Japanese Style Mochi: These is a sweet dough like treat with mango flavor in the middle.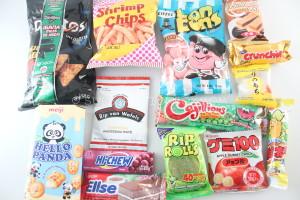 Final Thought: This was a really interesting assortment of goodies, from all over the world.  My favorite treats were the Rip Rolls, Hello Panda, Bon Bons and the Cajillions.  There were treats I didn't love, but it was fun trying new things.  If you want to try Munchpak and get you own box of snacks, click HERE.