September 2, 2014
09/02/14

By Subscription Box Mom

0 Comments
0
Love with Food August 2014 Gluten Free Review – "Fun At the Fair" + Free Subscription Boxes
Disclosure: This post contains affiliate/referral links.  I was sent this box to review.
Love with Food is a food subscription box, that has three different subscription boxes: the regular $10.00/month for the Tasting Box, $19.95/month for the Deluxe Box and the new Gluten free box that starts at $25.00/month.  Click HERE and get your first box (the tasting box) free (just pay $2.00 shipping)
The gluten free box starts at $25.00 a month and is free of high fructose corn syrup, artificial colorings, artificial flavors and trans fats.  The gluten free box comes in the bigger deluxe box.  If you want to try the new Gluten Free Box, click HERE and use the code BLGGLUTENFREE to get 50% off.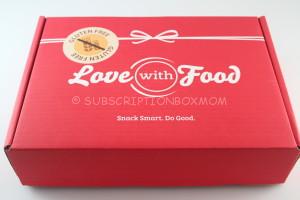 The Gluten Free box shipped by USPS and comes in the big deluxe box.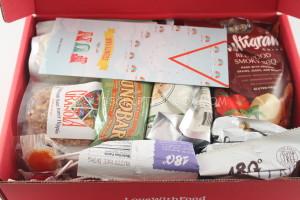 First Look:  This box was packed with snacks.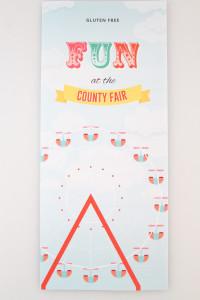 The theme for this month is "Fun at the County Fair"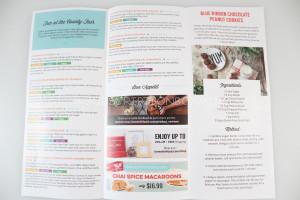 The inside of the brochure listed all the items in the box, along with their ingredients.  There was also a recipe for blue ribbon chocolate peanut cookies.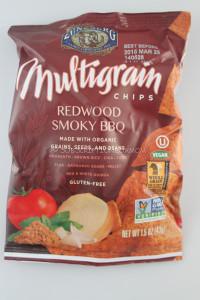 Lundberg Family Farms – Redwood Smoky BBQ Multigrain Chips These chips are made with brown rice, quiona, and and array of spices.  These were really tasty.  They had a great BBQ flavor with a kick of spice.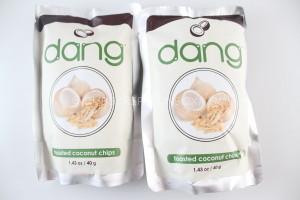 Dang Coconut Chips: This coconut chips are toasted and are gluten free, non-gmo and vegan.  There were two big bags, unfortunately, I hate coconut, so I will be gifting these.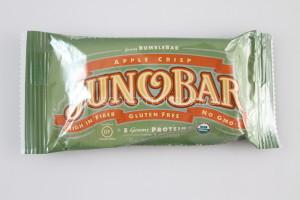 BumbleBar – Apple Crisp JunoBar This has flavors of cinnamon apple crisp with protein-rich quinoa and a dash of sweetness from vanilla and honey.  This was really good.  I had it for breakfast and it tasted great.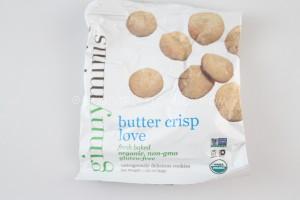 Ginny Minis Butter Crisp Love Cookies: I have had these in a previous Love with Food Box and they are amazing!  They are sweet butter sugar cookies.  They are gluten free, organic and non gmo.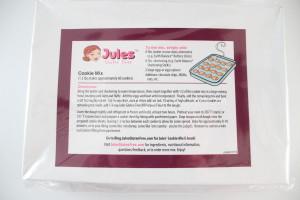 Jules Gluten Free – Cookie Mix You can enjoy great tasting cookies with out the gluten.  This is a big box and can make 60 cookies.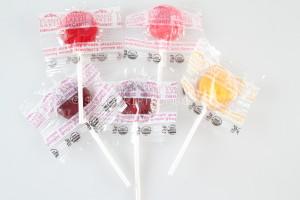 YUMEARTH Lollipops:  These suckers are organic and are a less bad for you treat.  My kid love these and I think they are pretty tasty too.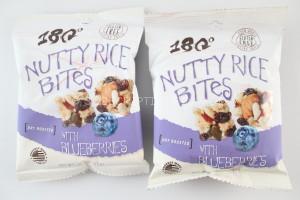 180 Snacks – Nutty Rice Bites with Blueberries  These little clusters are made with blueberries, pumpkin seeds, roasted nuts, puffed rice and more.  These are very crunchy and are really good.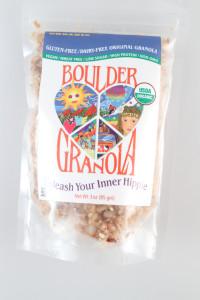 Boulder Granola:  This granola has nuts seeds and gluten free oats.  I am not a granola fan, but maybe my husband will put this in his cereal or yogurt.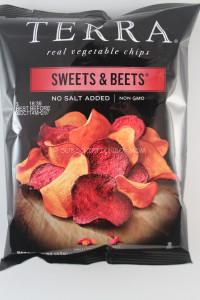 Terra Sweets & Beets:  These are very tasty vegetable chips.  They are made from sweet potatos and beets.  There is no salt added and they are non gmo.  I was surprised how tasty they were.  I love chips and these were really good.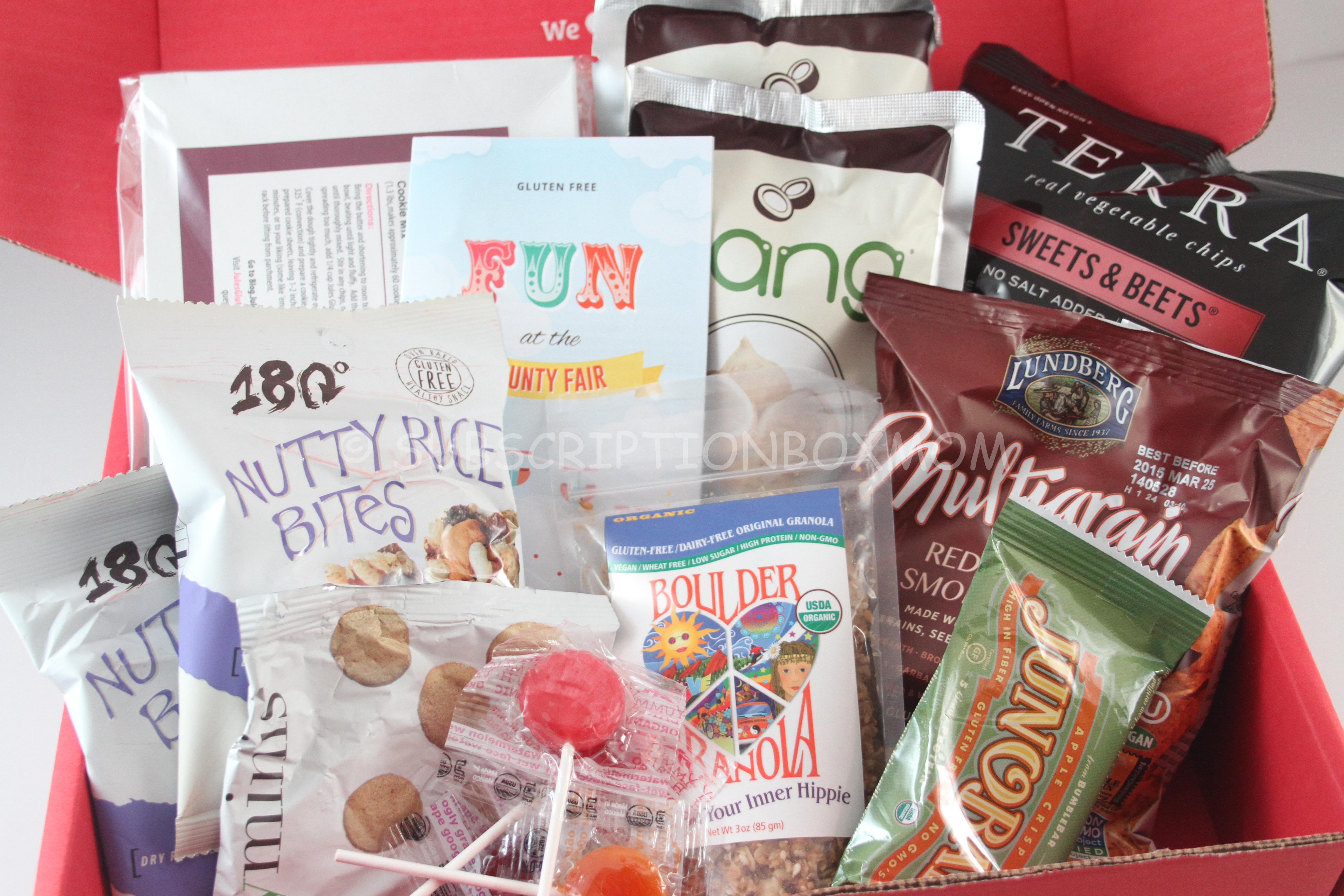 Final Thought:  Aside from the coconut chips, this was a really great box.  The chips and apple bar were my favorite snacks, although I enjoyed everything.  I have really loved my Love with Food subscription and this gluten free box is a great addition to the Love with Food company.  If you want to try the gluten free box, click HERE and use the code BLGGLUTENFREE to get 50% off.  If you are interested in the regular tasting box, click HERE and get your first box (the tasting box) free (just pay $2.00 shipping)
Do you like FREE SUBSCRIPTION BOXES?  Click HERE to see my free subscription box list.
Check out my current giveaways 
HERE
Disclosure: This post contains referral links