September 15, 2014
09/15/14

By Subscription Box Mom

1 Comment
1
Golden Tote September 2014 Review
Disclosure: This post contains affiliate links. I was sent this box for review.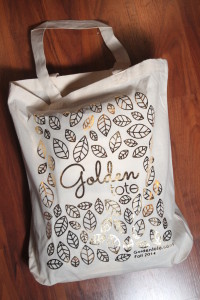 Golden Tote is a clothing subscription box, but they don't have a reoccurring fee like most boxes.  Every month, on the first Monday of the month, Golden Tote releases a new set of clothes.  There are two different totes: $49.00 and $149.00.  The $49.00 tote contains 2-3 items, up to a $250.00 value, and you get to pick out one item.  The $149.00 tote contains 5-7 items, up to a $600.00 value, and you get to pick two items.  You also fill out a style profile, so Golden Tote can pick out pieces that look best on you.  I have hear great things about Golden Tote, so I was excited to check out what would come in my tote.  I was sent the $149.00 tote for review.
The Details:
Cost: $49.00 or $149.00 one time payment
What's in the box? The $49.00 tote contains 2-3 items, up to a $250.00 value, and you get to pick out one item.  The $149.00 tote contains 5-7 items, up to a $600.00 value, and you get to pick two items.
Returns: Golden Tote is all or nothing for returns.  You have to return all the tote if you want to return.  There are however, there is an official Golden Tote Facebook trading group.  You can find the trading group HERE.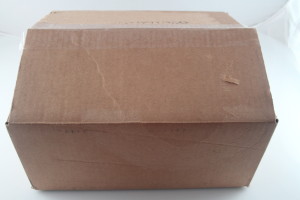 Golden Tote ships in a brown box and ships by UPS.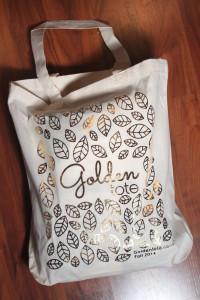 All the clothes come packed in a Golden tote.  The design the bag changes each month.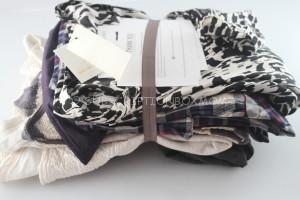 First Look: All the clothes were folded together and tied together with a headband.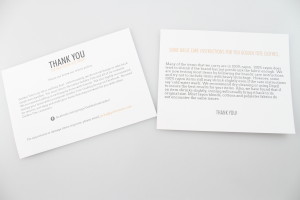 Golden Tote sent cards about their return policy and proper care instructions for the clothes.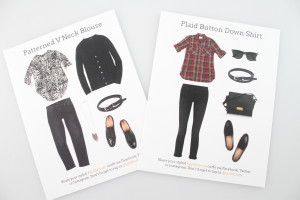 There were two cards with clothing recommendations, on how to style the two shirts I picked out.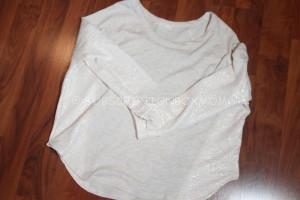 Le Lis Cream/Grey Shirt: This is a pretty sweatshirt, but it fits very large.  It does have beautiful sparkly sleeves that dress up the shirt.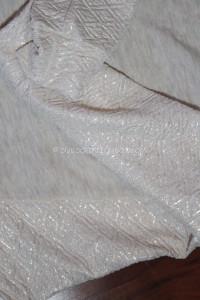 A close up of the sleeves.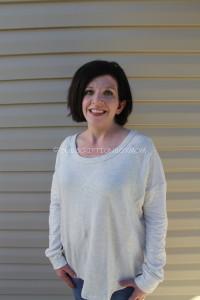 The shirt on me.  What do you think?  I am still undecided if I want to swap it or not.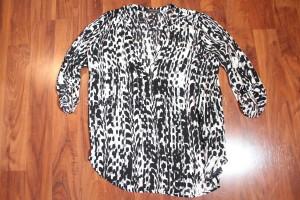 Renee C Patterned V Neck Blouse:  This is one of the items I picked out.  This is super soft and has a great print.  I love the 3/4 sleeves as well.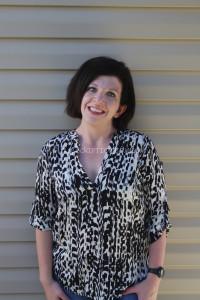 The shirt on me.  Love it!  You can dress this up or just wear it with jeans.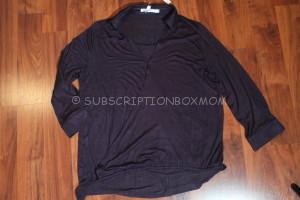 The Hanger Wrap Shirt:  This is a really interesting.  It has a wrap front and the bottom has elastic in the front.  It is also super soft.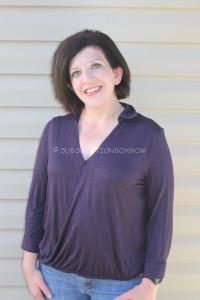 I really liked the fit of this and it is comfortable too.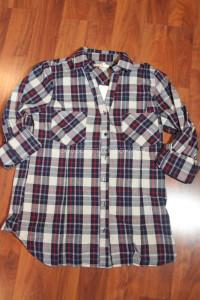 Skies Are Blue Plaid Button Down Shirt: I really liked the pattern of this shirt but I wasn't sure about the fit.  After getting it, I love it even more than I already did.  It fits great and is really well made.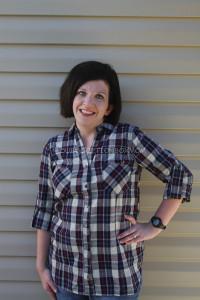 Love this and this fits my style perfectly.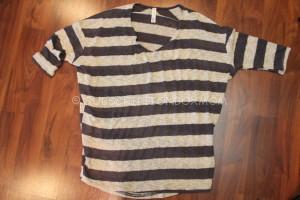 Jolie Grey and Cream Sweater: This is super soft sweater and it fits a bit big, which is great for winter.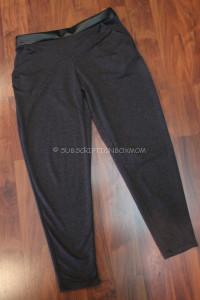 Priddy Pants:  This feel like sweat pants, but they are cute for a regular wear.  There is also a faux leather band across the front.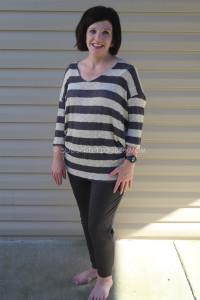 Okay, ignore the no shoes.  1.  I'm a country girl and 2.  I didn't know what shoes to wear.  Back to the outfit, I love this.  This looked cute together and it looks nice, while still being comfortable.
Final Thought:  I didn't do a full price breakdown on this box, because I couldn't find prices for all the items.  I think this tote had a fantastic value and I loved everything but the cream sweatshirt.  The sweatshirt top is still growing on me and I would love your thoughts on it.  II am really impressed with Golden Tote for not only the value, but how well they picked pieces to my profile.  If you want to try Golden Tote, click HERE.
Do you like FREE SUBSCRIPTION BOXES?  Click HERE to see my free subscription box list.
Check out my current giveaways 
HERE