September 24, 2014
09/24/14

By Subscription Box Mom

0 Comments
0
Bluum September 2014 Review + Half Off Coupon Code
Disclosure: This post contains affiliate links
Bluum is $24.95 a month and each month you get a box of toys, personal items and snacks for the age and stage of your child.  Bluum bought out/merged with Stork Stack a few months ago, and there have been some changes. You can now make selections about what milestones your child has reached.  Bluum then uses that information to better customize your box. You can try Bluum and save 50%, by clicking HERE using the code SHARE50.  This month's box was for my T, my 2 year old.  It is the 31 month old boy box.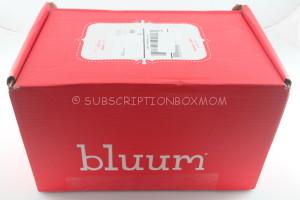 T's Bluum box shipped in a HUGE box.  Bluum ships by Fed Ex Smart Post, so it starts with Fed Ex and delivers by USPS.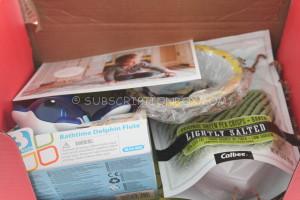 First Look:  This box was packed with stuff
Bluum has new information cards this month.  I guess these are more like title cards, as your information list is still emailed, once your box is delivered.  If you want to see the old cards, click HERE for my August review.  This card just says "Your September Toddler Box".  There was also a quote" What a difference it makes to come home to a child" -Margaret Fuller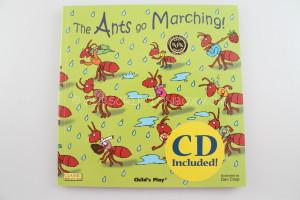 The Ants Go Marching Book: $4.69  This is a really cute book.  It is the story of the song '"The Ants Go Marching".  There is also a cd with the sing along version and instrumental version with the book.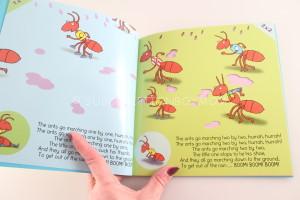 A look inside:  There is little cut outs in the book, where the water hits the pages.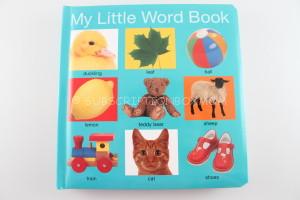 My Little Word Book $8.09 T got a similar book in a previous Bluum box and it is T's favorite book.  It is super sturdy, as T drops it in the car frequently.  We keep the book in the car, and T reads it all the time.  T has speech therapy and these kinds of book are great for speech development.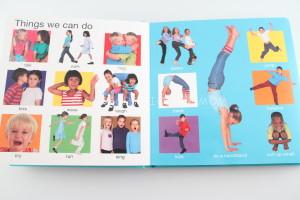 A look Inside:  I love the bright, colorful pictures and the study pages.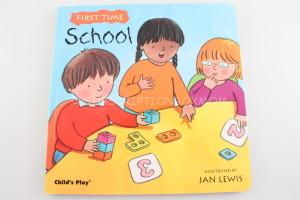 First Time School: $5.59 I would like to throw this out the window because my baby can't be close to starting school; however, my baby will start preschool next August.  TEAR!  This is a cute book and again, it has sturdy pages.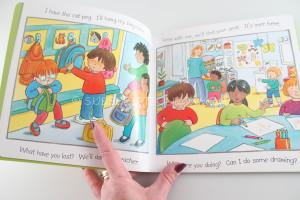 A Look Inside: This book walks you through the process of the first day at school.  This could be good for when L starts Kindergarten next year.  If you didn't catch that, both my babies will be in school next year, in some degree.  This mama will need some tissues.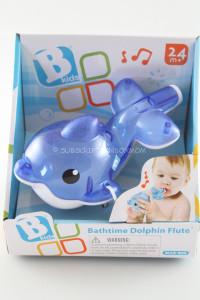 B Kids Bathtime Dolphin Flute $8.00  A bath toy that makes noise?  YES!  My kids love bathtime and T loves anything that makes noise.  T loves this toy.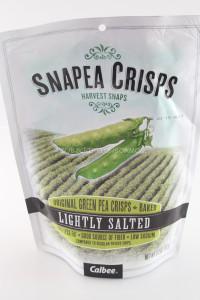 Snapea Crisps Lightly Salted $2.00 I have grown to like this.  They are a great healthy snack and T likes them too.  They are green and different, so my 5 year old won't eat them.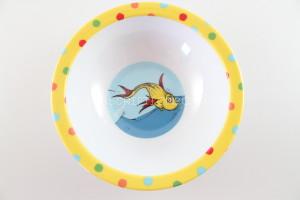 Bumpkins Yellow Fish Bowl $5.00:  I love this little plates and bowls.  They are so handy with snacks and lunch.
Final Thought:  This box had a total value of $33.37.  I really liked this Bluum Box!  My kids really loved books and there were three in this box!  The bath flute was a huge success.  The bowl and snacks will definitely be used.  You can try Bluum and save 50%, by clicking HERE using the code SHARE50.
 Do you like FREE SUBSCRIPTION BOXES?  Click HERE to see my free subscription box list.
Do you love Giveaways? Check out all my Giveaways HERE
Disclosure: This post contains affiliate links.